My husband and I love our families dearly, and to us, nothing is better than spending time with them chatting and playing cards. Problem is, our families are literally spread across the country from coast to coast. When my brother mentioned that he, my sister-in-law and baby nephew would be traveling from San Francisco to Washington, D.C., we jumped at the chance to drive up and see them! My husband's sister lives in D.C. as well, so we'd be able to see her too. Top it off by my sister agreeing to drive from Nashville to Charlotte to join us for the road trip, and we were just missing one sibling!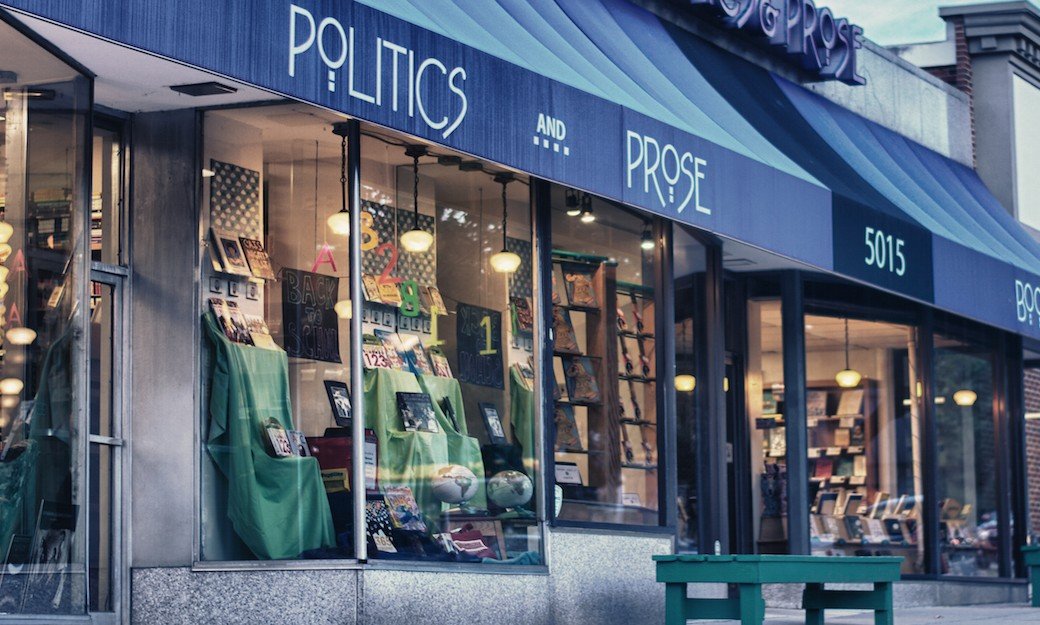 My father-in-law is a professor and while my husband didn't inherit the reading gene, his sister did. She took us to a wonderful local bookstore called Politics and Prose. I was instantly smitten and was drawn to a display of Shakespeare works. (Ironically enough, I was browsing these as LQ celebrated the iconic bard's 400th birthday!) The shop was in this great line of shops and restaurants that made me long for the days of living in a walkable city. Folks were out enjoying the beautiful April day, and I was a wee bit jealous of those with newspapers (yes, physical, printed newspapers), textbooks, and novels.
I couldn't leave without taking a treasure – or two – home with me. A selection of Agatha Christie mysteries caught my eye, and I found a lovely copy of And Then There Were None – a personal favorite. From there, my creative side noticed the dark and impressive cover of Cecila Ekbäck's Wolf Winter, and I simply had to have it. (I do my best to read most of my books via the library, but I am always so excited when I swipe the credit card and have my own printed copy of a book!) Check out my review of Wolf Winter here. It's one of my new favorites, and I hope to read Ekbäck's new title in the near future!
There is a distinct feel of history and education in the city of Washington, D.C. It is a feeling that people want to live out their dreams – American Dreams. I can't imagine a better place to immerse yourself in a literary classic or non-fiction masterpiece. Whether sitting along the reflecting pool, among the cherry blossoms, or within one of the many restored buildings whose own stories would be best sellers, you're connected to something bigger when reading in the nation's capital.