The leaves are turning and there is a notable chill in the air. The days are rapidly growing shorter. It's autumn in the northern hemisphere! There is nothing better after a long day of work then getting the evening started early and curling up with your favorite book and a hot cup of tea or hot chocolate. The next best thing? Hunkering down to watch a bookish movie, of course!
Here are 8 bookish movies to enjoy as the weather gets colder.
Disclosure – We earn a small commission for any items purchased through the Amazon links below at no extra cost to you. Thank you for supporting Literary Quicksand!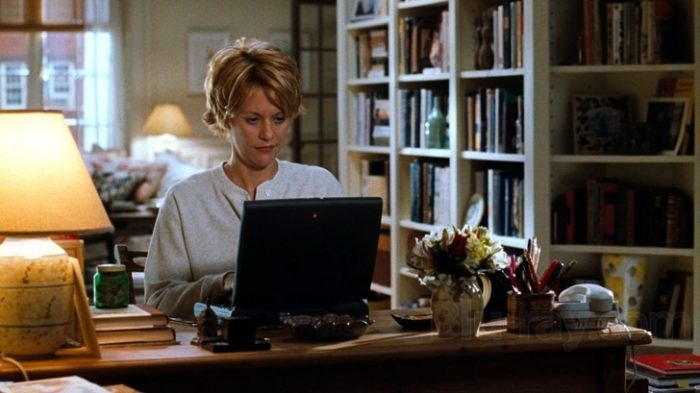 Set in New York City, independent children's bookstore owner Kathleen Kelly and big chain bookstore owner Joe Fox are bitter business rivals, but begin falling in love over the course of a series of anonymous emails.
This is the quintessential bookish movie, and one I watch every fall without fail. This movie makes me so happy every time I watch it. The Shop Around the Corner is, by far, one of the best bookstore movie sets I have ever seen. I love when a bookish reference in a movie introduces me to a new-to-me book. I have this particular film to thank for first introducing me to Noel Streatfeild's Shoes books.
In a small English town in the late 1950s, Florence Green opens up a bookshop despite local opposition.
If you are in need of a screen-full of stunningly beautiful books, look no further! Come for the plot, stay for the BOOKS! My favorite scene is when Florence is opening a tidily packed box of books to display in her shop. It's kind of the same feeling I get when I have book mail. I am coming for you (someday!) Lolita (Vladimir Nabokov) and Dandelion Wine (Ray Bradberry)!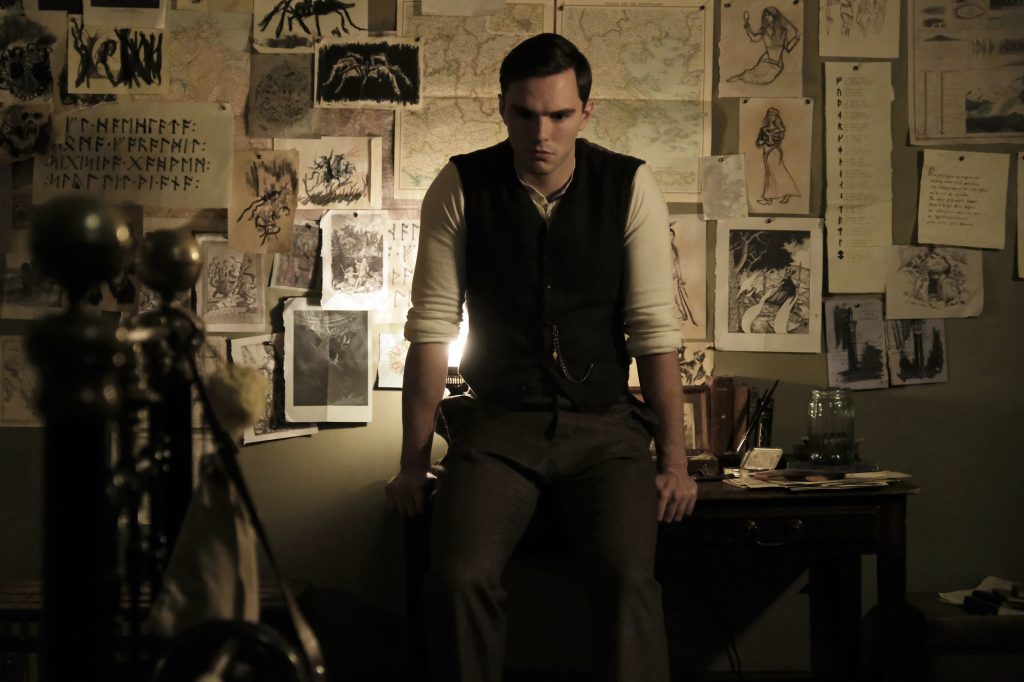 I think you can guess what this one is about based on the title. Tolkien is a biographical drama that follows the early life of The Lord of the Rings author J. R. R. Tolkien.
This film, unfortunately, bombed at the box office. In fact, when I went to see it in the theatre, I was one of the youngest members of the audience by 2 or 3 decades. However, I have a soft spot for anything academia, and this film focused a lot on Tolkien's time at Oxford. For all you fellow back-to-school nostalgics, this movie is worth watching!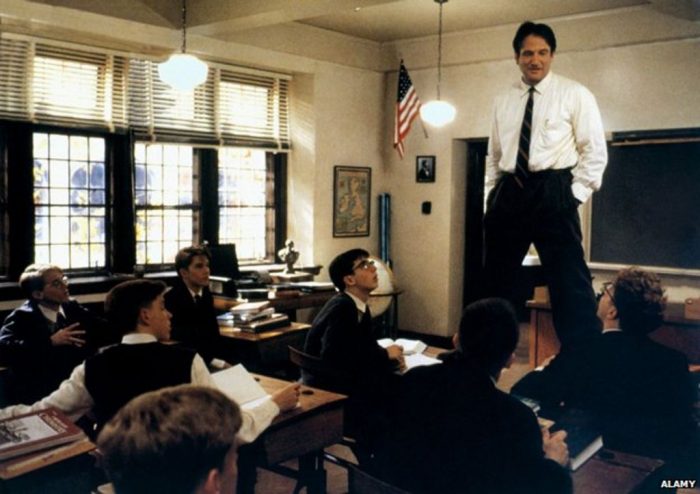 Speaking of academia!
Set in the late 1950s at an fictional, east-coast, all-boys elite boarding school, Welton Academy, an English teacher (the immortal Robin Williams) inspires his students through his teaching of poetry.
The cinematography is stunning. Robin Williams is, well, who wouldn't want him as a teacher? Most of the literary references are classical poetry, Whitman, Byron, Tennyson, Shakespeare, and so on. Bonus points for the Latin (carpe diem!). This one is pretty artsy, but the plot keeps moving. And, well – Robin Williams. Please do yourself a favor and watch this movie soon!
The Jane Austen Bookclub is romanic drama in which 5 women and 1 man of various backgrounds form a book club reading all 6 of Jane Austen's novels.
Ok, I am a fan of Jane Austen. But I confess I am not a fan of most fan-inspired films – such as Austenland or Lost in Austen. Nevertheless I absolutely adore The Jane Austen Bookclub! What I love most about this movie is that it's not just doilies and regency-era dress. One of the book club members, Grigg, is a lovable, nerdy, lover of science fiction books. To this day I have read nothing by Ursula Le Guin, but this goes to show that you can happily be a reader who appreciates both Jane Austen and science fiction!
Post World War II, a London-based writer exchanges letters with a resident on the island of Guernsey, which was under German occupation during the war, and learns of the Guernsey Literary and Potato Peel Pie Society.
This film introduced me to the idea of a literary society. I think bookclubs are often thought of first and foremost by readers – myself included. In a literary society, however, members read different books and the group mets to share what they have been reading. I have taken part in something like this once before, and it was a great way to get a sampling of several books at once.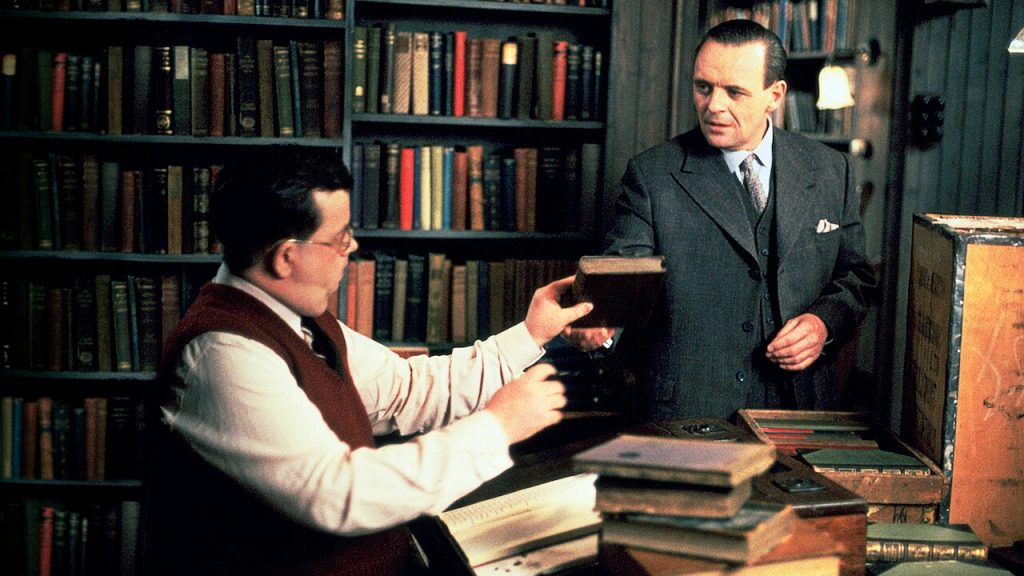 The plot of this film spans the years 1949-1968. New York native, Helene Hanff is frustrated by a lack of antiquarian and British literary classics. She discovers Marks & Co, an antiquarian bookshop in London, and writes to the manager, Frank Doel, requesting the titles she seeks. The two begin regularly writing letters discussing a wide range of topics, and a friendship is formed.
I only recently watched this movie after seeing it recommended for book lovers. It is not as book reference-heavy as some of my other favorites on this list. However the script is some fantastic writing in of itself and the references to the sermons of John Donne and Samuel Pepys' diary took me right back to Brit-lit class.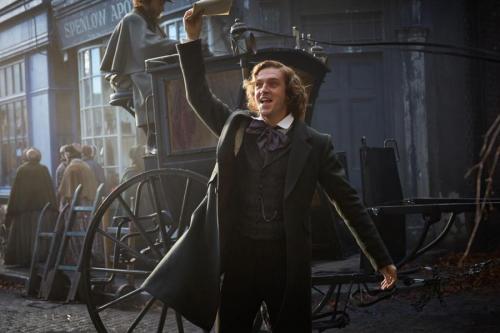 This film is a biographical drama following Charles Dickens as he writes A Christmas Carol.
This is the one exception to my otherwise appropriately autumnal movie list. But nothing gets me into holiday season like the chilly short days of October! It does a fantastic job of paying homage to Dickens writing, – cozy and sometimes creepy, with a little wry humor thrown in for good measure. This film is a perfect way to kick off the post-Halloween-now-onto-Christmas movie binge!
That's all eight on my list! What is this list missing? What are your favorite bookish movies?  
Pin This Post