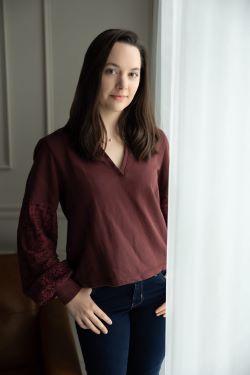 Occupation: Content Marketing
City: St. Louis, MO
Preferred Genres:
Fantasy
Science Fiction
Literary
Creative Nonfiction
Favorite Books:
Oranges Are Not the Only Fruit by Jeanette Winterson
The Priory of the Orange Tree by Samantha Shannon
Plain Bad Heroines by Emily M. Danforth
A Memory Called Empire by Arkady Martine
The Glass Eye by Jeannie Vanasco
The Warmth of Other Suns by Isabel Wilkerson
Reading Habits:
I'm a super scheduled reader. I track my annual TBR in a spreadsheet and usually read for an hour every morning and every night before I go to bed. I often plan out what I want to read far in advance, so I always know what's next on the list. That said, I love participating in book clubs because they introduce me to books I wouldn't otherwise pick up and they add some spontaneity into my reading.
Follow Molly: