Historical fiction fans, get excited. 2021 was a year of awesome new releases to feed your historical fiction craving! From accomplished authors like Colson Whitehead, Kristin Hannah, and Kate Quinn to promising debut authors, this year was a doozy for the genre!
Also make sure to check out:
2022 Historical Fiction: Huge List of New Releases
40+ New 2021 Historical Fiction Books to Add to Your TBR List Right Now
Disclosure – We earn a small commission for any items purchased through the Amazon or Bookshop.org links below at no extra cost to you. These earnings are put toward our website hosting costs. Thank you for supporting Literary Quicksand!
40+ Highly Anticipated 2021 Historical Fiction Releases
Our Darkest Night by Jennifer Robson
Publish date: January 5, 2021
To survive the Holocaust, a young Jewish woman must pose as a Christian farmer's wife in this unforgettable novel from USA Today bestselling author Jennifer Robson—a story of terror, hope, love, and sacrifice, inspired by true events, that vividly evokes the most perilous days of World War II.
It is the autumn of 1943, and life is becoming increasingly perilous for Italian Jews like the Mazin family. With Nazi Germany now occupying most of her beloved homeland, and the threat of imprisonment and deportation growing ever more certain, Antonina Mazin has but one hope to survive—to leave Venice and her beloved parents and hide in the countryside with a man she has only just met.
Nico Gerardi was studying for the priesthood until circumstances forced him to leave the seminary to run his family's farm. A moral and just man, he could not stand by when the fascists and Nazis began taking innocent lives. Rather than risk a perilous escape across the mountains, Nina will pose as his new bride. And to keep her safe and protect secrets of his own, Nico and Nina must convince prying eyes they are happily married and in love.
---
The Heiress: The Revelations of Anne de Bourgh by Molly Greeley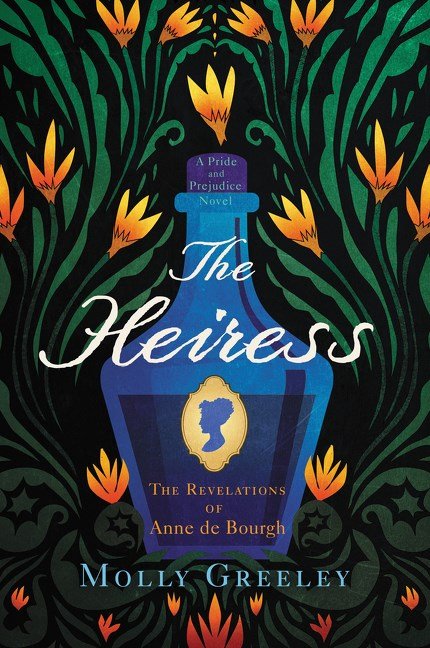 Publish date: January 5, 2021
In this gorgeously written and spellbinding historical novel based on Pride and Prejudice, the author of The Clergyman's Wife combines the knowing eye of Jane Austen with the eroticism and Gothic intrigue of Sarah Waters to reimagine the life of the mysterious Anne de Bourgh.

As a fussy baby, Anne de Bourgh's doctor prescribed laudanum to quiet her, and now the young woman must take the opium-heavy tincture every day. Growing up sheltered and confined, removed from sunshine and fresh air, the pale and overly slender Anne grew up with few companions except her cousins, including Fitzwilliam Darcy. Throughout their childhoods, it was understood that Darcy and Anne would marry and combine their vast estates of Pemberley and Rosings. But Darcy does not love Anne or want her.

After her father dies unexpectedly, leaving her his vast fortune, Anne has a moment of clarity: what if her life of fragility and illness isn't truly real? What if she could free herself from the medicine that clouds her sharp mind and leaves her body weak and lethargic? Might there be a better life without the medicine she has been told she cannot live without?

In a frenzy of desperation, Anne discards her laudanum and flees to the London home of her cousin, Colonel John Fitzwilliam, who helps her through her painful recovery. Yet once she returns to health, new challenges await. Shy and utterly inexperienced, the wealthy heiress must forge a new identity for herself, learning to navigate a "season" in society and the complexities of love and passion. The once wan, passive Anne gives way to a braver woman with a keen edge—leading to a powerful reckoning with the domineering mother determined to control Anne's fortune . . . and her life.
---
The Children's Blizzard by Melanie Benjamin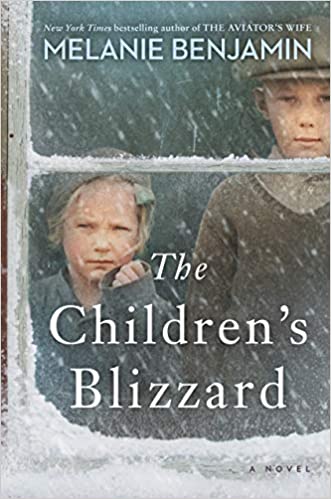 Publish date: January 12, 2021
The New York Times bestselling author of The Aviator's Wife reveals a little-known story of courage on the prairie: the freak blizzard that struck the Great Plains, threatening the lives of hundreds of immigrant homesteaders–especially their children.
The morning of January 12, 1888, was unusually mild, following a long cold spell, warm enough for the homesteaders of the Dakota territory to venture out again, and for their children to return to school without their heavy coats–leaving them unprepared when disaster struck. At just the hour when most prairie schools were letting out for the day, a terrifying, fast-moving blizzard struck without warning. Schoolteachers as young as sixteen were suddenly faced with life and death decisions: keep the children inside, to risk freezing to death when fuel ran out, or send them home, praying they wouldn't get lost in the storm?
---
The Last Garden in England by Julia Kelly
Publish date: January 12, 2021
Present day: Emma Lovett, who has dedicated her career to breathing new life into long-neglected gardens, has just been given the opportunity of a lifetime: to restore the gardens of the famed Highbury House estate, designed in 1907 by her hero Venetia Smith. But as Emma dives deeper into the gardens' past, she begins to uncover secrets that have long lain hidden.
1907: A talented artist with a growing reputation for her ambitious work, Venetia Smith has carved out a niche for herself as a garden designer to industrialists, solicitors, and bankers looking to show off their wealth with sumptuous country houses. When she is hired to design the gardens of Highbury House, she is determined to make them a triumph, but the gardens—and the people she meets—promise to change her life forever.
1944: When land girl Beth Pedley arrives at a farm on the outskirts of the village of Highbury, all she wants is to find a place she can call home. Cook Stella Adderton, on the other hand, is desperate to leave Highbury House to pursue her own dreams. And widow Diana Symonds, the mistress of the grand house, is anxiously trying to cling to her pre-war life now that her home has been requisitioned and transformed into a convalescent hospital for wounded soldiers. But when war threatens Highbury House's treasured gardens, these three very different women are drawn together by a secret that will last for decades.
---
The City of Tears by Kate Mosse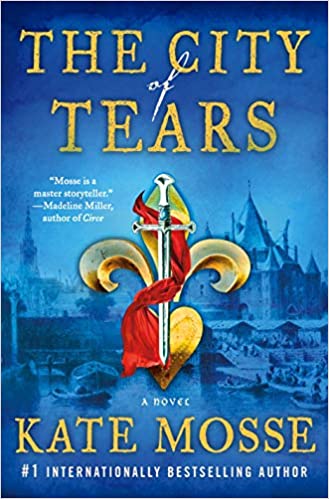 Publish date: January 19, 2021
Following on from the Sunday Times number one bestseller, The Burning Chambers, Kate Mosse's The City of Tears is the second thrilling historical epic in The Burning Chambers series, for fans of Ken Follett and Dan Brown.

August 1572: Minou Joubert and her family are in Paris for a Royal Wedding, an alliance between the Catholic Crown and the Huguenot King of Navarre intended to bring peace to France after a decade of religious wars. So too is their oldest enemy, Vidal, still in pursuit of a relic that will change the course of history. But within days of the marriage, thousands will lie dead in the streets and Minou's beloved family will be scattered to the four winds . . .
A gripping, breathtaking novel of revenge, persecution and loss, the action sweeps from Paris and Chartres to the city of tears itself, Amsterdam.
---
The Four Winds by Kristin Hannah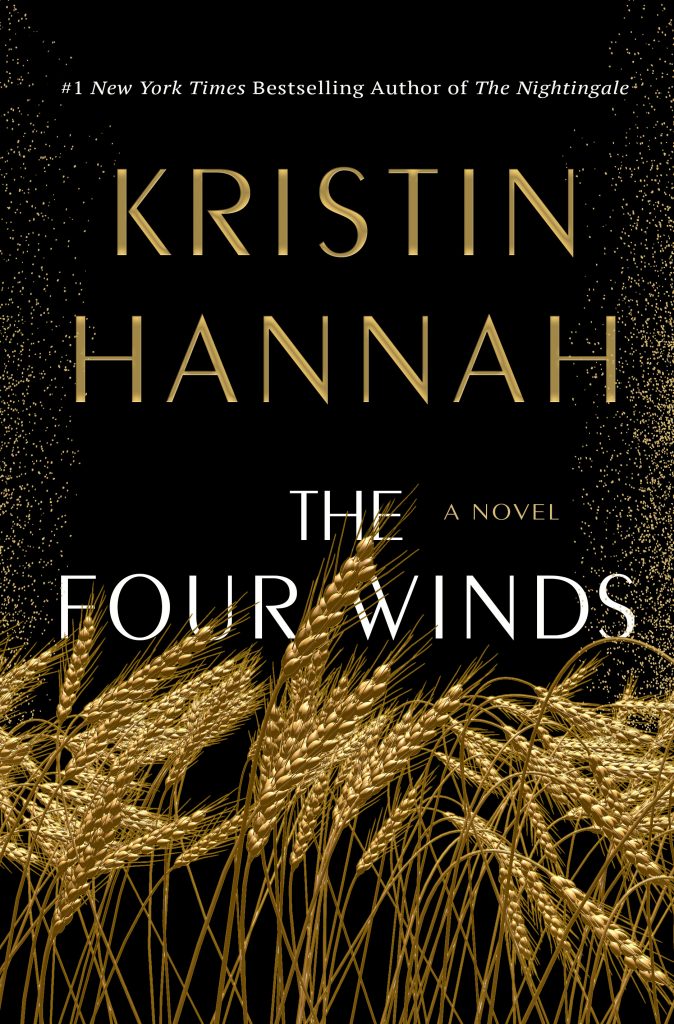 Publish date: February 2, 2021
Texas, 1934. Millions are out of work and a drought has broken the Great Plains. Farmers are fighting to keep their land and their livelihoods as the crops are failing, the water is drying up, and dust threatens to bury them all. One of the darkest periods of the Great Depression, the Dust Bowl era, has arrived with a vengeance.
In this uncertain and dangerous time, Elsa Martinelli—like so many of her neighbors—must make an agonizing choice: fight for the land she loves or go west, to California, in search of a better life. The Four Winds is an indelible portrait of America and the American Dream, as seen through the eyes of one indomitable woman whose courage and sacrifice will come to define a generation.
---
The Paris Dressmaker by Kristy Cambron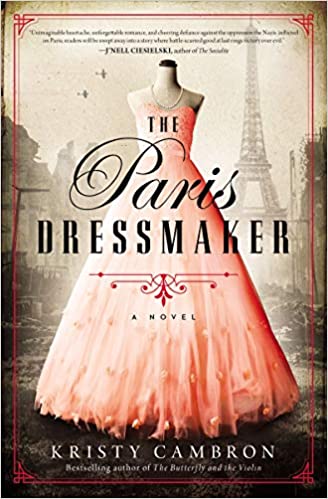 Publish date: February 16, 2021
Paris, 1939. Maison Chanel has closed, thrusting haute couture dressmaker Lila de Laurent out of the world of high fashion as Nazi soldiers invade the streets and the City of Lights slips into darkness. Lila's life is now a series of rations, brutal restrictions, and carefully controlled propaganda while Paris is cut off from the rest of the world. Yet in hidden corners of the city, the faithful pledge to resist. Lila is drawn to La Resistance and is soon using her skills as a dressmaker to infiltrate the Nazi elite. She takes their measurements and designs masterpieces, all while collecting secrets in the glamorous Hôtel Ritz—the heart of the Nazis' Parisian headquarters. But when dashing René Touliard suddenly reenters her world, Lila finds her heart tangled between determination to help save his Jewish family and bolstering the fight for liberation.
Paris, 1943. Sandrine Paquet's job is to catalog the priceless works of art bound for the Führer's Berlin, masterpieces stolen from prominent Jewish families. But behind closed doors, she secretly forages for information from the underground resistance. Beneath her compliant façade lies a woman bent on uncovering the fate of her missing husband . . . but at what cost? As Hitler's regime crumbles, Sandrine is drawn in deeper when she uncrates an exquisite blush Chanel gown concealing a cryptic message that may reveal the fate of a dressmaker who vanished from within the fashion elite.
Told across the span of the Nazi occupation, The Paris Dressmaker highlights the brave women who used everything in their power to resist darkness and restore light to their world.
---
Rhapsody by Mitchell James Kaplan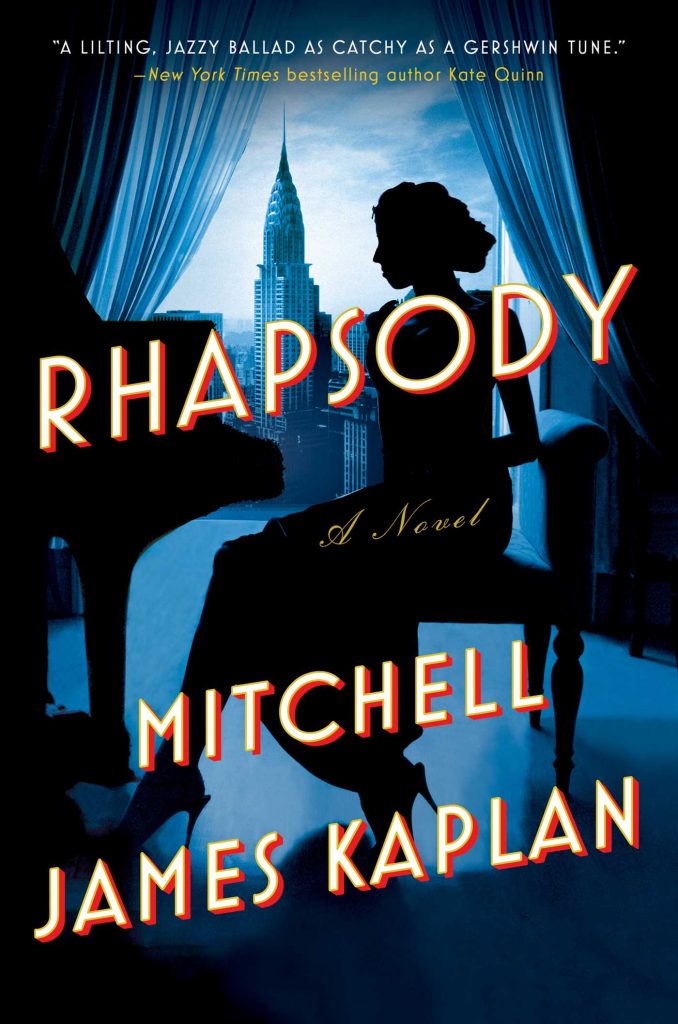 Publish date: March 2, 2021
One evening in 1924, Katharine "Kay" Swift—the restless but loyal society wife of wealthy banker James Warburg and a serious pianist who longs for recognition—attends a concert. The piece: Rhapsody in Blue. The composer: a brilliant, elusive young musical genius named George Gershwin.
Kay is transfixed, helpless to resist the magnetic pull of George's talent, charm, and swagger. Their ten-year love affair, complicated by her conflicted loyalty to her husband and the twists and turns of her own musical career, ends only with George's death from a brain tumor at the age of thirty-eight.
Set in Jazz Age New York City, this stunning work of fiction, for fans of The Paris Wife and Loving Frank, explores the timeless bond between two brilliant, strong-willed artists. George Gershwin left behind not just a body of work unmatched in popular musical history, but a woman who loved him with all her heart, knowing all the while that he belonged not to her, but to the world.
---
The Lost Apothecary by Sarah Penner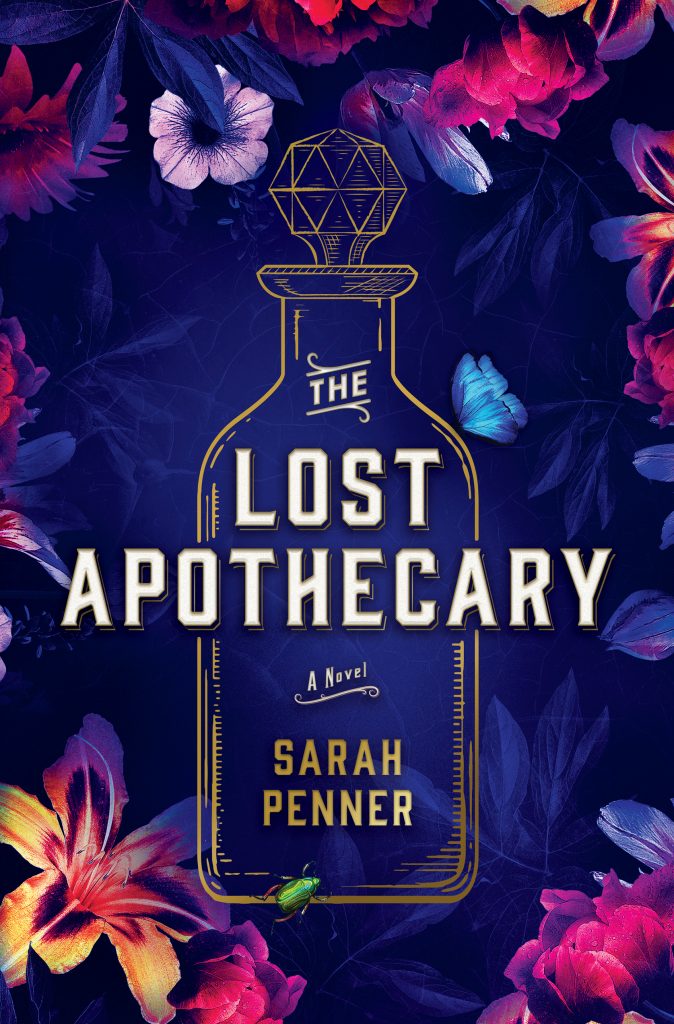 Publish date: March 2, 2021
One cold February evening in 1791, at the back of a dark London alley in a hidden apothecary shop, Nella awaits her newest customer. Once a respected healer, Nella now uses her knowledge for a darker purpose—selling well-disguised poisons to desperate women who would kill to be free of the men in their lives. But when her new patron turns out to be a precocious twelve-year-old named Eliza Fanning, an unexpected friendship sets in motion a string of events that jeopardizes Nella's world and threatens to expose the many women whose names are written in her register.

In present-day London, aspiring historian Caroline Parcewell spends her tenth wedding anniversary alone, reeling from the discovery of her husband's infidelity. When she finds an old apothecary vial near the river Thames, she can't resist investigating, only to realize she's found a link to the unsolved "apothecary murders" that haunted London over two centuries ago. As she deepens her search, Caroline's life collides with Nella's and Eliza's in a stunning twist of fate—and not everyone will survive.
---
Vera by Carol Edgarian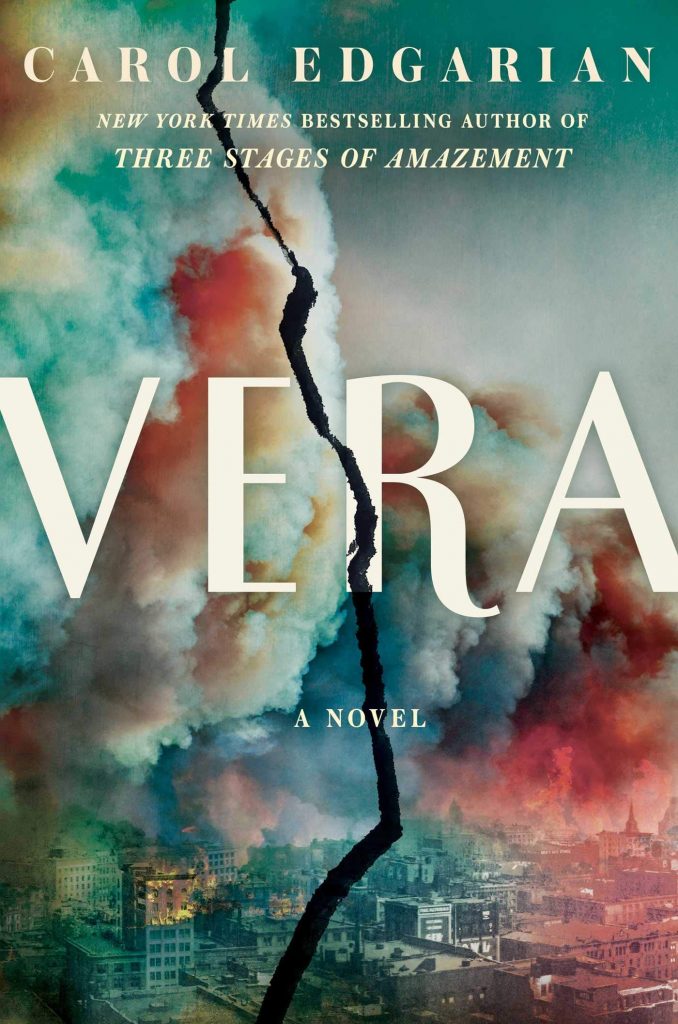 Publish date: March 2, 2021
An astonishing feat of imagination, a grand adventure set in 1906 San Francisco—a city leveled by quake and fire—featuring an indomitable heroine coming of age in the aftermath of catastrophe and her quest for love and reinvention.
Meet Vera Johnson, the uncommonly resourceful fifteen-year-old illegitimate daughter of Rose, notorious proprietor of San Francisco's most legendary bordello and ally to the city's corrupt politicians. Vera has grown up straddling two worlds—the madam's alluring sphere, replete with tickets to the opera, surly henchmen, and scant morality, and the violent, debt ridden domestic life of the family paid to raise her.
On the morning of the great quake, Vera's worlds collide. As the shattered city burns and looters vie with the injured, orphaned, and starving, Vera and her guileless sister, Pie, are cast adrift. Vera disregards societal norms and prejudices and begins to imagine a new kind of life. She collaborates with Tan, her former rival, and forges an unlikely family of survivors. Together they navigate their way beyond disaster.
---
The Nature of Fragile Things by Susan Meissner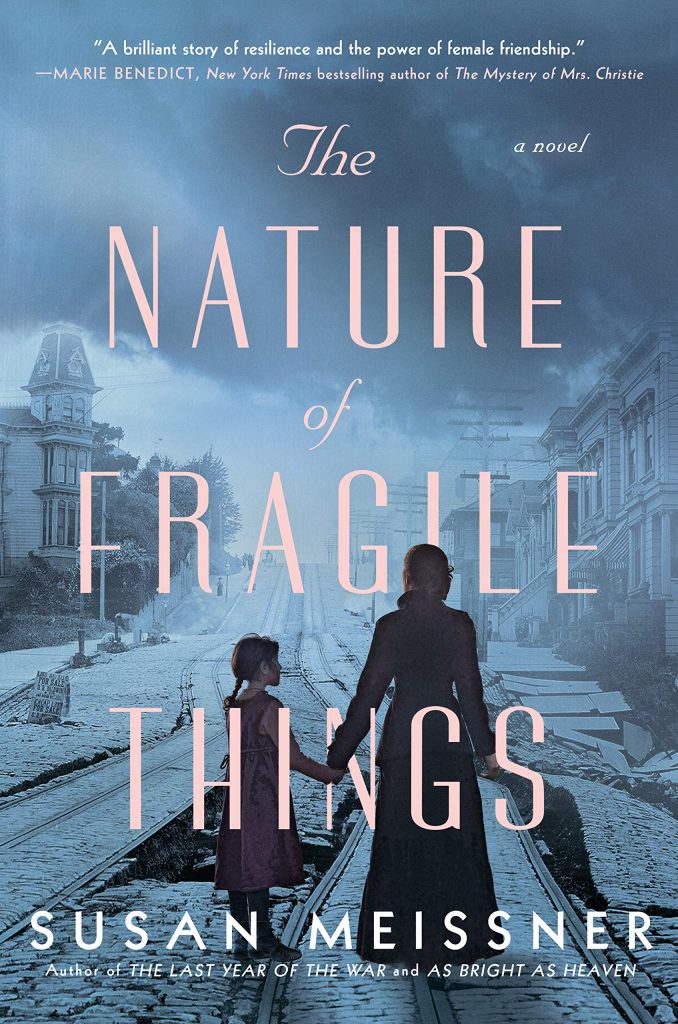 Publish date: March 2, 2021
Sophie Whalen is a young Irish immigrant so desperate to get out of a New York tenement that she answers a mail-order bride ad and agrees to marry a man she knows nothing about. San Francisco widower Martin Hocking proves to be as aloof as he is mesmerizingly handsome. Sophie quickly develops deep affection for Kat, Martin's silent five-year-old daughter, but Martin's odd behavior leaves her with the uneasy feeling that something about her newfound situation isn't right.
Then one early-spring evening, a stranger at the door sets in motion a transforming chain of events. Sophie discovers hidden ties to two other women. The first, pretty and pregnant, is standing on her doorstep. The second is hundreds of miles away in the American Southwest, grieving the loss of everything she once loved.
The fates of these three women intertwine on the eve of the devastating earthquake, thrusting them onto a perilous journey that will test their resiliency and resolve and, ultimately, their belief that love can overcome fear.
---
The Rose Code by Kate Quinn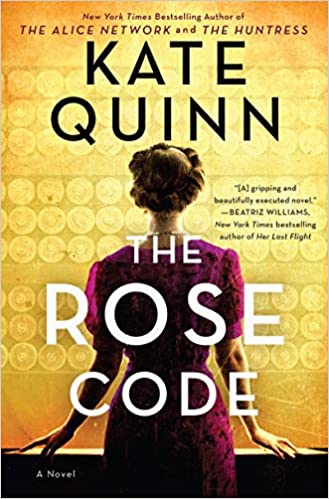 Publish date: March 9, 2021
1940. As England prepares to fight the Nazis, three very different women answer the call to mysterious country estate Bletchley Park, where the best minds in Britain train to break German military codes. Vivacious debutante Osla is the girl who has everything—beauty, wealth, and the dashing Prince Philip of Greece sending her roses—but she burns to prove herself as more than a society girl, and puts her fluent German to use as a translator of decoded enemy secrets.
Imperious self-made Mab, product of east-end London poverty, works the legendary codebreaking machines as she conceals old wounds and looks for a socially advantageous husband. Both Osla and Mab are quick to see the potential in local village spinster Beth, whose shyness conceals a brilliant facility with puzzles, and soon Beth spreads her wings as one of the Park's few female cryptanalysts. But war, loss, and the impossible pressure of secrecy will tear the three apart.
1947. As the royal wedding of Princess Elizabeth and Prince Philip whips post-war Britain into a fever, three friends-turned-enemies are reunited by a mysterious encrypted letter–the key to which lies buried in the long-ago betrayal that destroyed their friendship and left one of them confined to an asylum. A mysterious traitor has emerged from the shadows of their Bletchley Park past, and now Osla, Mab, and Beth must resurrect their old alliance and crack one last code together. But each petal they remove from the rose code brings danger–and their true enemy–closer…
---
The Curator's Daughter by Melanie Dobson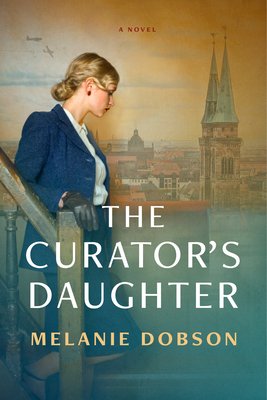 Publish date: March 9, 2021
1940. Hanna Tillich cherishes her work as an archaeologist for the Third Reich, searching for the Holy Grail and other artifacts to bolster evidence of a master Aryan race. But when she is reassigned to work as a museum curator in Nuremberg, then forced to marry an SS officer and adopt a young girl, Hanna begins to see behind the Nazi facade. A prayer labyrinth becomes a storehouse for Hanna's secrets, but as she comes to love Lilly as her own daughter, she fears that what she's hiding–and what she begins to uncover–could put them both in mortal danger.

Eighty years later, Ember Ellis is a Holocaust researcher intent on confronting hatred toward the Jewish people and other minorities. She reconnects with a former teacher on Martha's Vineyard after she learns that Mrs. Kiehl's mother once worked with the Nazi Ahnenerbe. And yet, Mrs. Kiehl describes her mother as "a friend to the Jewish people." Wondering how both could be true, Ember helps Mrs. Kiehl regain her fractured childhood memories of World War II while at the same time confronting the heartache of her own secret past–and the person who wants to silence Ember forever.
---
Half Life by Jillian Cantor
Publish date: March 23, 2021
In Poland in 1891, Marie Curie (then Marya Sklodowska) was engaged to a budding mathematician, Kazimierz Zorawski. But when his mother insisted she was too poor and not good enough, he broke off the engagement. A heartbroken Marya left Poland for Paris, where she would attend the Sorbonne to study chemistry and physics. Eventually Marie Curie would go on to change the course of science forever and be the first woman to win a Nobel Prize.
But what if she had made a different choice?
What if she had stayed in Poland, married Kazimierz at the age of twenty-four, and never attended the Sorbonne or discovered radium? What if she had chosen a life of domesticity with a constant hunger for knowledge in Russian Poland where education for women was restricted, instead of studying science in Paris and meeting Pierre Curie?
Entwining Marie Curie's real story with Marya Zorawska's fictional one, Half Life explores loves lost and destinies unfulfilled—and probes issues of loyalty and identity, gender and class, motherhood and sisterhood, fame and anonymity, scholarship and knowledge. Through parallel contrasting versions of Marya's life, Jillian Cantor's unique historical novel asks what would have happened if a great scientific mind was denied opportunity and access to education. It examines how the lives of one remarkable woman and the people she loved – as well as the world at large and course of science and history—might have been irrevocably changed in ways both great and small.
---
Sunflower Sisters by Martha Hall Kelly
Publish date: March 30, 2021
Lilac Girls, the 1.7-million-copy bestselling novel by Martha Hall Kelly, introduced readers to Caroline Ferriday, an American philanthropist who helped young girls released from Ravensbruck concentration camp. Now, in Sunflower Sisters, Kelly tells the story of her ancestor Georgeanna Woolsey, a Union nurse who joins the war effort during the Civil War, and how her calling leads her to cross paths with Jemma, a young enslaved girl who is sold off and conscripted into the army, and Ann-May Wilson, a southern plantation mistress whose husband enlists.
Georgeanne "Georgey" Woolsey isn't meant for the world of lavish parties and demure attitudes of women of her stature. So when the war ignites the nation, Georgey follows her passion for nursing during a time when doctors considered women a bother on the battlefront. In proving them wrong, she and her sister Eliza venture from New York to Washington, D.C., to Gettysburg and witness the unparalleled horrors of slavery as they become involved in the war effort.
In the South, Jemma is enslaved on the Peeler Plantation in Maryland, where she lives with her mother and father. Her sister, Patience, is enslaved on the plantation next door and both live in fear of LeBaron, an abusive overseer who tracks their every move. When Jemma is sold by the cruel plantation mistress Anne-May at the same time the Union army comes through, she sees a chance to finally escape–but only by abandoning the family she loves.
---
The Women of Chateau Lafayette by Stephanie Dray
Publish date: March 30, 2021
Most castles are protected by powerful men. This one by women…
A founding mother…
1774. Gently-bred noblewoman Adrienne Lafayette becomes her husband's political partner in the fight for American independence. But when their idealism sparks revolution in France and the guillotine threatens everything she holds dear, Adrienne must choose to renounce the complicated man she loves, or risk her life for a legacy that will inspire generations to come.
A daring visionary…
1914. Glittering New York socialite Beatrice Astor Chanler is a force of nature, daunted by nothing–not her humble beginnings, her crumbling marriage, or the outbreak of war. But after witnessing the devastation in France and delivering war-relief over dangerous seas, Beatrice takes on the challenge of a lifetime: convincing America to fight for what's right.
A reluctant resistor…
1940. French school-teacher and aspiring artist Marthe Simone has an orphan's self-reliance and wants nothing to do with war. But as the realities of Nazi occupation transform her life in the isolated castle where she came of age, she makes a discovery that calls into question who she is, and more importantly, who she is willing to become.
---
Libertie by Kaitlyn Greenidge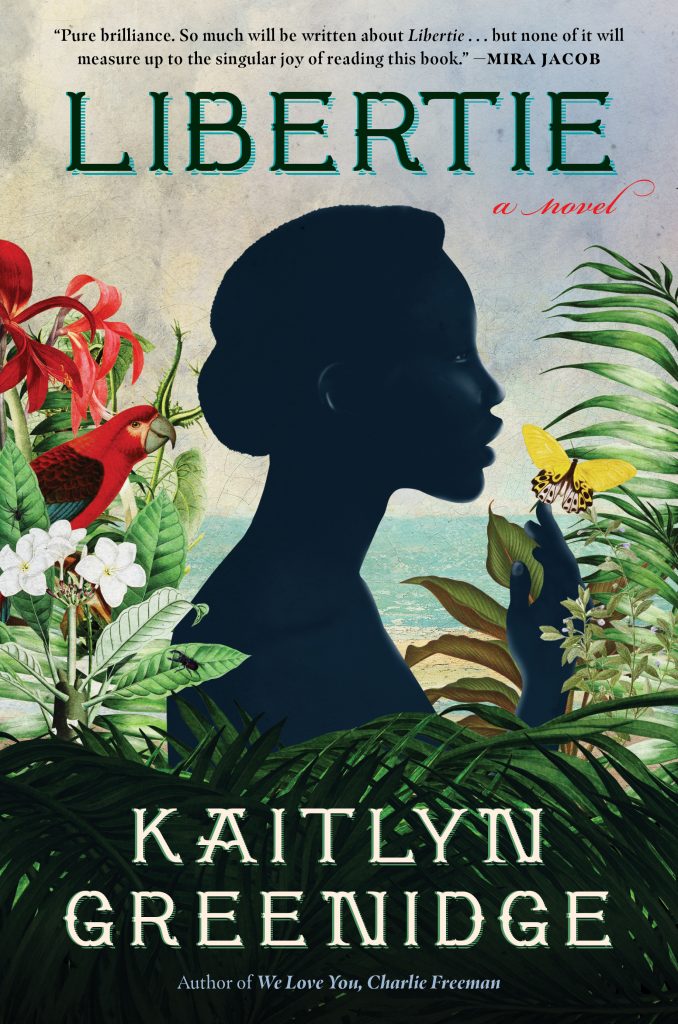 Publish date: March 30, 2021
Coming of age as a free-born Black girl in Reconstruction-era Brooklyn, Libertie Sampson was all too aware that her purposeful mother, a practicing physician, had a vision for their future together: Libertie would go to medical school and practice alongside her. But Libertie, drawn more to music than science, feels stifled by her mother's choices and is hungry for something else—is there really only one way to have an autonomous life? And she is constantly reminded that, unlike her mother who can pass, Libertie has skin that is too dark. When a young man from Haiti proposes to Libertie and promises she will be his equal on the island, she accepts, only to discover that she is still subordinate to him and all men. As she tries to parse what freedom actually means for a Black woman, Libertie struggles with where she might find it—for herself and for generations to come.
Inspired by the life of one of the first Black female doctors in the United States and rich with historical detail, Kaitlyn Greenidge's new novel resonates in our times and is perfect for readers of Brit Bennett, Min Jin Lee, and Yaa Gyasi.
---
The Secret Stealers by Jane Healey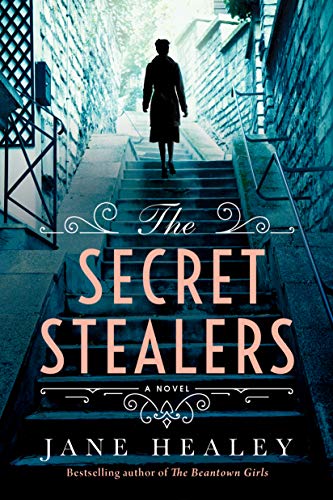 Publish date: April 1, 2021
Anna Cavanaugh is a restless young widow and brilliant French teacher at an all-girls school in Washington, DC. Everything changes when she's recruited into the Office of Strategic Services by family friend and legendary WWI hero Major General William Donovan.
Donovan has faith in her—and in all his "glorious amateurs" who are becoming Anna's fast friends: Maggie, Anna's down-to-earth mentor; Irene, who's struggling to find support from her husband for her clandestine life; and Julia, a cheerful OSS liaison. But the more Anna learns about the organization's secret missions, the more she longs to be stationed abroad. Then comes the opportunity: go undercover as a spy in the French Resistance to help steal critical intelligence that could ultimately turn the tide of the war.
Dispatched behind enemy lines and in constant danger, Anna is filled with adrenaline, passion, and fear. She's driven to make a difference—for her country and for herself. Whatever the risk, she's willing to take it to help liberate France from the shadows of occupation and to free herself from the shadows of her former life.
---
The Widow Queen by Elżbieta Cherezińska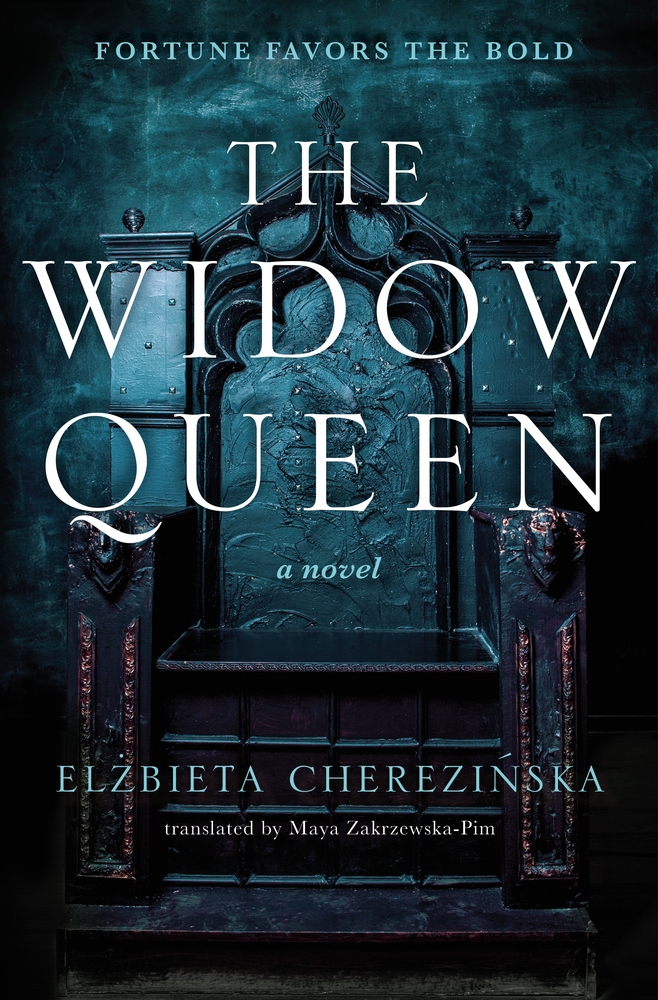 Publish date: April 6, 2021
The bold one, they call her—too bold for most.
To her father, the great duke of Poland, Swietoslawa and her two sisters represent three chances for an alliance. Three marriages on which to build his empire.
But Swietoslawa refuses to be simply a pawn in her father's schemes; she seeks a throne of her own, with no husband by her side.
The gods may grant her wish, but crowns sit heavy, and power is a sword that cuts both ways.
---
The Elephant of Belfast by S. Kirk Walsh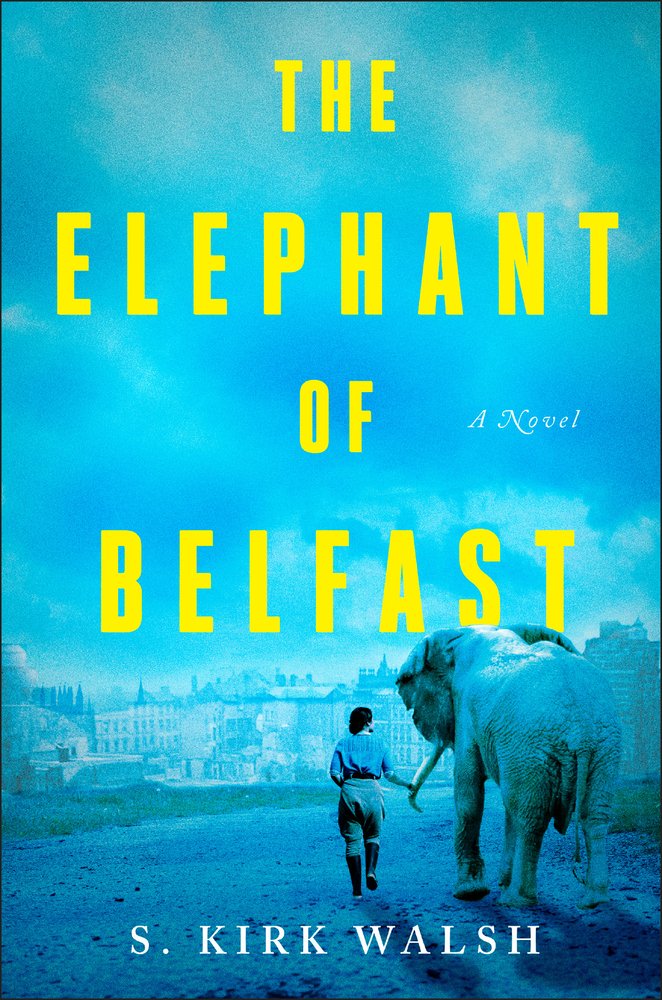 Publish date: April 6, 2021
In October 1940, twenty-year-old zookeeper Hettie Quin meets Violet, a three-year-old elephant arriving at the Belfast docks from Ceylon. Soon she becomes Violet's dedicated zookeeper at the Bellevue Zoo. In mourning for the recent loss of her sister and the abandonment of her father, she finds contentment in her relationship with Violet and her fellow zookeepers.
Six months later, in April 1941, Belfast is attacked. One evening, over five hours, 674 bombs are dropped and almost a thousand civilians are killed. During the bombings, Hettie Quin fights to save her elephant and survive the destruction and escalating sectarian unrest of the city.
Inspired by the life of Denise Austin, S. Kirk Walsh deftly renders the changing relationship between Hettie and her young charge, and their growing dependence on each other for survival and solace. The Elephant of Belfast is a complicated portrait of love, loss, grief, and resilience.
---
Hour of the Witch by Chris Bohjalian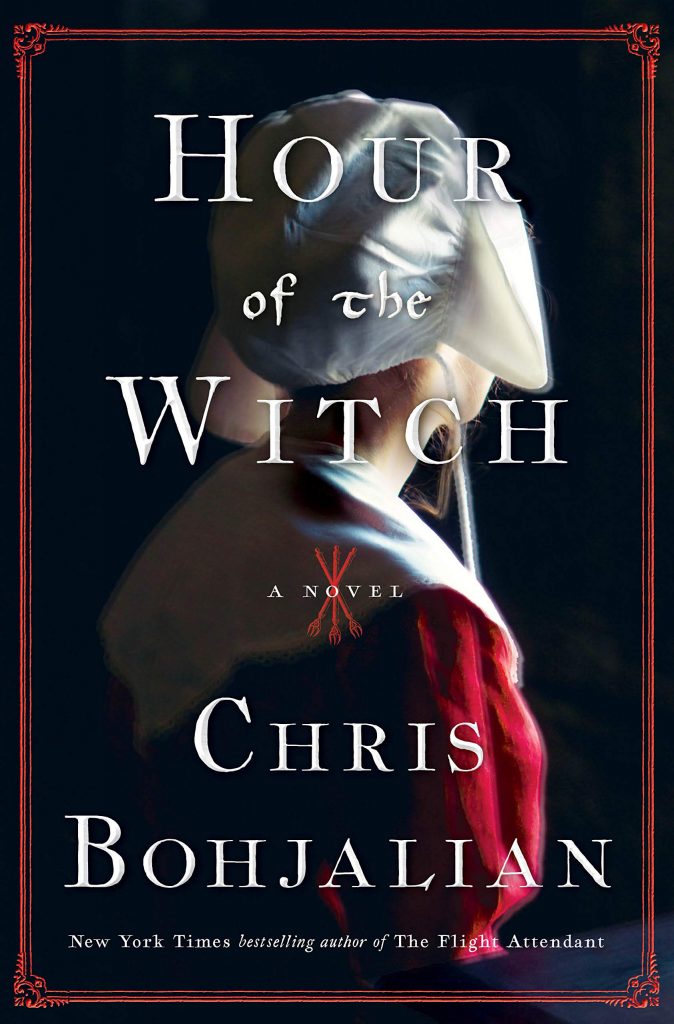 Publish date: April 20, 2021
Boston, 1662. Mary Deerfield is twenty-four-years-old. Her skin is porcelain, her eyes delft blue, and in England she might have had many suitors. But here in the New World, amid this community of saints, Mary is the second wife of Thomas Deerfield, a man as cruel as he is powerful. When Thomas, prone to drunken rage, drives a three-tined fork into the back of Mary's hand, she resolves that she must divorce him to save her life. But in a world where every neighbor is watching for signs of the devil, a woman like Mary–a woman who harbors secret desires and finds it difficult to tolerate the brazen hypocrisy of so many men in the colony–soon finds herself the object of suspicion and rumor. When tainted objects are discovered buried in Mary's garden, when a boy she has treated with herbs and simples dies, and when their servant girl runs screaming in fright from her home, Mary must fight to not only escape her marriage, but also the gallows. A twisting, tightly plotted thriller from one of our greatest storytellers, Hour of the Witch is a timely and terrifying novel of socially sanctioned brutality and the original American witch hunt.
---
Take What You Can Carry by Gian Sardar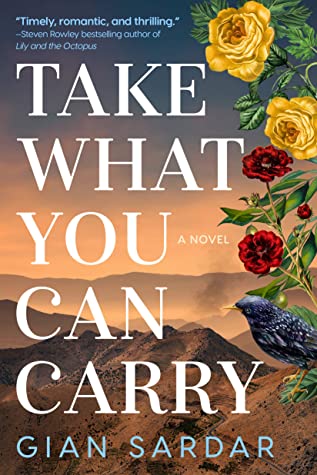 Publish date: May 1, 2021
An aspiring photographer follows her dreams and faces her fears in a poignant novel about finding beauty, promise, and love amid the chaos of war-torn Kurdistan.
It's 1979. Olivia Murray, a secretary at a Los Angeles newspaper, is determined to become a photojournalist and make a difference with her work. When opportunity arrives, she seizes it, accompanying her Kurdish boyfriend, Delan, to northern Iraq for a family wedding, hoping to capture an image that lands her a job in the photo department. More important, though, the trip is a chance to understand Delan's childhood and bridge the differences of their pasts. Yet when the return home proves less safe than Delan believed, Olivia is confronted with a reality she had not expected, and is awakened to the dangers of a town patrolled by Iraqi military under curfew and constant threat.
But in this world torn apart by war, there are intoxicating sights and scents, Delan's loving family, innocence not yet compromised, and small acts of kindness that flourish unexpectedly. All of it will be tested when Olivia captures a shattering, tragic moment on film, one that upends all their lives and proves that true bravery begins with an open heart.
---
The Most Beautiful Girl in Cuba by Chanel Cleeton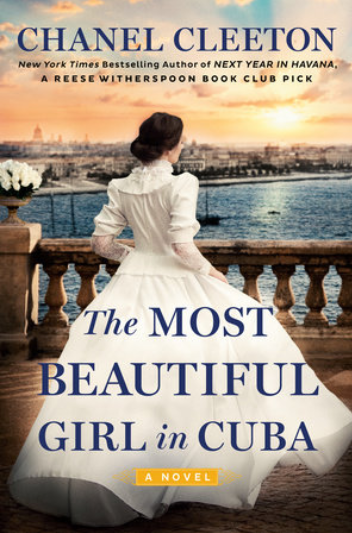 Publish date: May 4, 2021
At the end of the nineteenth century, three revolutionary women fight for freedom in New York Times bestselling author Chanel Cleeton's captivating new novel inspired by real-life events and the true story of a legendary Cuban woman–Evangelina Cisneros–who changed the course of history.
A feud rages in Gilded Age New York City between newspaper tycoons William Randolph Hearst and Joseph Pulitzer. When Grace Harrington lands a job at Hearst's newspaper in 1896, she's caught in a cutthroat world where one scoop can make or break your career, but it's a story emerging from Cuba that changes her life.
Unjustly imprisoned in a notorious Havana women's jail, eighteen-year-old Evangelina Cisneros dreams of a Cuba free from Spanish oppression. When Hearst learns of her plight and splashes her image on the front page of his paper, proclaiming her, "The Most Beautiful Girl in Cuba," she becomes a rallying cry for American intervention in the battle for Cuban independence.
---
Great Circle by Maggie Shipstead
Publish date: May 4, 2021
After being rescued as infants from a sinking ocean liner in 1914, Marian and Jamie Graves are raised by their dissolute uncle in Missoula, Montana. There–after encountering a pair of barnstorming pilots passing through town in beat-up biplanes–Marian commences her lifelong love affair with flight. At fourteen she drops out of school and finds an unexpected and dangerous patron in a wealthy bootlegger who provides a plane and subsidizes her lessons, an arrangement that will haunt her for the rest of her life, even as it allows her to fulfill her destiny: circumnavigating the globe by flying over the North and South Poles.
A century later, Hadley Baxter is cast to play Marian in a film that centers on Marian's disappearance in Antarctica. Vibrant, canny, disgusted with the claustrophobia of Hollywood, Hadley is eager to redefine herself after a romantic film franchise has imprisoned her in the grip of cult celebrity. Her immersion into the character of Marian unfolds, thrillingly, alongside Marian's own story, as the two women's fates–and their hunger for self-determination in vastly different geographies and times–collide. Epic and emotional, meticulously researched and gloriously told, Great Circle is a monumental work of art, and a tremendous leap forward for the prodigiously gifted Maggie Shipstead.
---
The Woman with the Blue Star by Pam Jenoff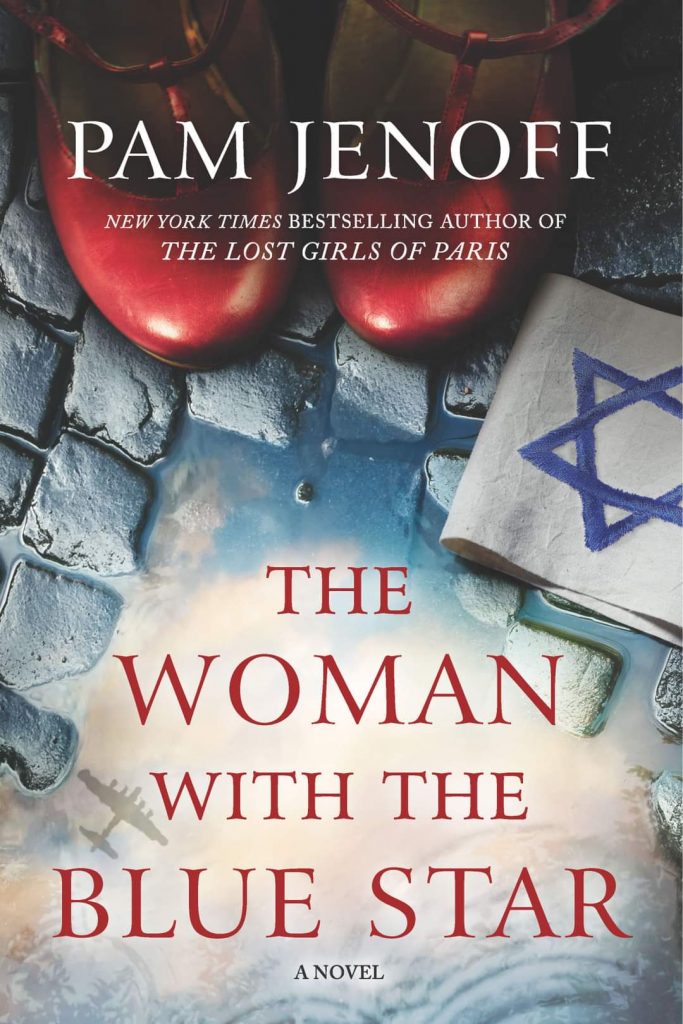 Publish date: May 4, 2021
1942. Sadie Gault is eighteen and living with her parents amid the horrors of the Kraków Ghetto during World War II. When the Nazis liquidate the ghetto, Sadie and her pregnant mother are forced to seek refuge in the perilous sewers beneath the city. One day Sadie looks up through a grate and sees a girl about her own age buying flowers.
Ella Stepanek is an affluent Polish girl living a life of relative ease with her stepmother, who has developed close alliances with the occupying Germans. Scorned by her friends and longing for her fiancé, who has gone off to war, Ella wanders Kraków restlessly. While on an errand in the market, she catches a glimpse of something moving beneath a grate in the street. Upon closer inspection, she realizes it's a girl hiding.
Ella begins to aid Sadie and the two become close, but as the dangers of the war worsen, their lives are set on a collision course that will test them in the face of overwhelming odds. Inspired by harrowing true stories, The Woman with the Blue Star is an emotional testament to the power of friendship and the extraordinary strength of the human will to survive.
---
Love and Fury: A Novel of Mary Wollstonecraft by Samantha Silva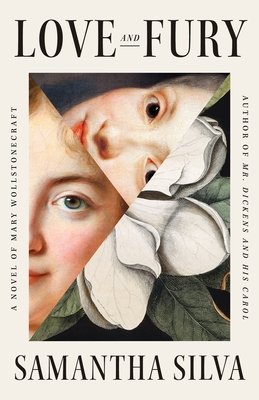 Publish date: May 25, 2021
August, 1797. Midwife Parthenia Blenkinsop has delivered countless babies, but nothing prepares her for the experience that unfolds when she arrives at Mary Wollstonecraft's door. Over the eleven harrowing days that follow, as Mrs. Blenkinsop fights for the survival of both mother and newborn, Mary Wollstonecraft recounts the life she dared to live amidst the impossible constraints and prejudices of the late 18th century, rejecting the tyranny of men and marriage, risking everything to demand equality for herself and all women. She weaves her riveting tale to give her fragile daughter a reason to live, even as her own strength wanes. Wollstonecraft's urgent story of loss and triumph forms the heartbreakingly brief intersection between the lives of a mother and daughter who will change the arc of history and thought.
In radiant prose, Samantha Silva delivers an ode to the dazzling life of Mary Wollstonecraft, one of the world's most influential thinkers and mother of the famous novelist Mary Shelley. But at its heart, Love and Fury is a story about the power of a woman reclaiming her own narrative to pass on to her daughter, and all daughters, for generations to come.
---
The Personal Librarian by Marie Benedict and Victoria Christopher Murray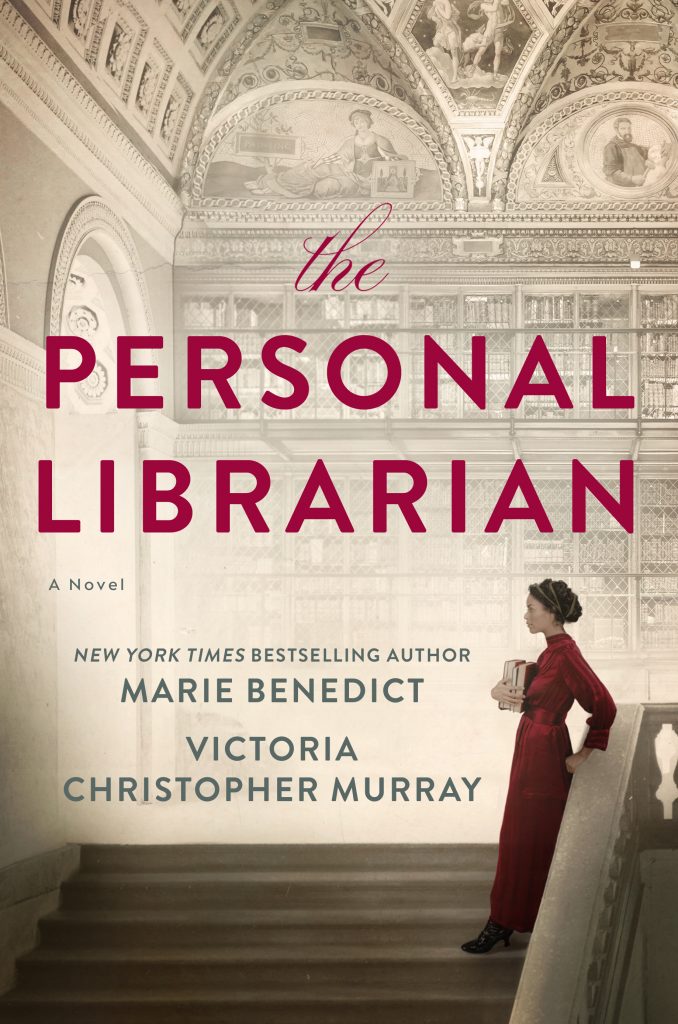 Publish date: June 1, 2021
The remarkable, little-known story of Belle da Costa Greene, J. P. Morgan's personal librarian–who became one of the most powerful women in New York despite the dangerous secret she kept in order to make her dreams come true, from New York Times bestselling author Marie Benedict and acclaimed author Victoria Christopher Murray.
In her twenties, Belle da Costa Greene is hired by J. P. Morgan to curate a collection of rare manuscripts, books, and artwork for his newly built Pierpont Morgan Library. Belle becomes a fixture on the New York society scene and one of the most powerful people in the art and book world, known for her impeccable taste and shrewd negotiating for critical works as she helps build a world-class collection.
But Belle has a secret, one she must protect at all costs. She was born not Belle da Costa Greene but Belle Marion Greener. She is the daughter of Richard Greener, the first Black graduate of Harvard and a well-known advocate for equality. Belle's complexion isn't dark because of her alleged Portuguese heritage that lets her pass as white–her complexion is dark because she is African American.
---
Our Woman in Moscow by Beatriz Williams
Release date: June 1, 2021
In the autumn of 1948, Iris Digby vanishes from her London home with her American diplomat husband and their two children. The world is shocked by the family's sensational disappearance. Were they eliminated by the Soviet intelligence service? Or have the Digbys defected to Moscow with a trove of the West's most vital secrets?
Four years later, Ruth Macallister receives a postcard from the twin sister she hasn't seen since their catastrophic parting in Rome in the summer of 1940, as war engulfed the continent and Iris fell desperately in love with an enigmatic United States Embassy official named Sasha Digby. Within days, Ruth is on her way to Moscow, posing as the wife of counterintelligence agent Sumner Fox in a precarious plot to extract the Digbys from behind the Iron Curtain.
But the complex truth behind Iris's marriage defies Ruth's understanding, and as the sisters race toward safety, a dogged Soviet KGB officer forces them to make a heartbreaking choice between two irreconcilable loyalties.
---
The Librarian of Saint-Malo by Mario Escobar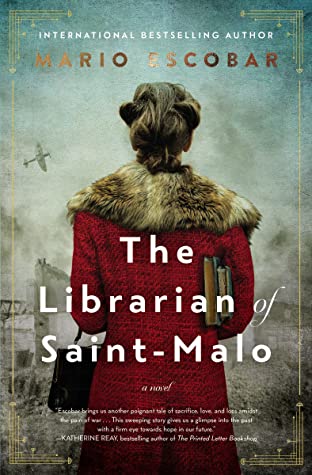 Release date: June 1, 2021
Through letters with a famous author, one French librarian tells her love story and describes the brutal Nazi occupation of her small coastal village.
Saint-Malo, France: August 1938. Jocelyn and Antoine are childhood sweethearts, but just after they marry and are hoping for a child, Antoine is called up to fight against Germany. As the war rages, Jocelyn focuses on comforting and encouraging the local population by recommending books from her beloved library in Saint-Malo. She herself finds hope in her letters to a famous author.
After the French capitulation, the Nazis occupy the town and turn it into a fortress to control the north of French Brittany. Residents try passive resistance, but the German commander ruthlessly purges part of the city's libraries to destroy any potentially subversive writings. At great risk to herself, Jocelyn manages to hide some of the books while waiting to receive news from Antoine, who has been taken to a German prison camp.
What unfolds in her letters is Jocelyn's description of her mission: to protect the people of Saint-Malo and the books they hold so dear. With prose both sweeping and romantic, Mario Escobar brings to life the occupied city and re-creates the history of those who sacrificed all to care for the people they loved.
---
The Warsaw Orphan by Kelly Rimmer
Release date: June 1, 2021
In the spring of 1942, young Elzbieta Rabinek is aware of the swiftly growing discord just beyond the courtyard of her comfortable Warsaw home. She has no fondness for the Germans who patrol her streets and impose their curfews, but has never given much thought to what goes on behind the walls that contain her Jewish neighbors. She knows all too well about German brutality–and that it's the reason she must conceal her true identity. But in befriending Sara, a nurse who shares her apartment floor, Elzbieta makes a discovery that propels her into a dangerous world of deception and heroism.
Using Sara's credentials to smuggle children out of the ghetto brings Elzbieta face-to-face with the reality of the war behind its walls, and to the plight of the Gorka family, who must make the impossible decision to give up their newborn daughter or watch her starve. For Roman Gorka, this final injustice stirs him to rebellion with a zeal not even his newfound love for Elzbieta can suppress. But his recklessness brings unwanted attention to Sara's cause, unwittingly putting Elzbieta and her family in harm's way until one violent act threatens to destroy their chance at freedom forever.
---
The Secret Keeper of Jaipur by Alka Joshi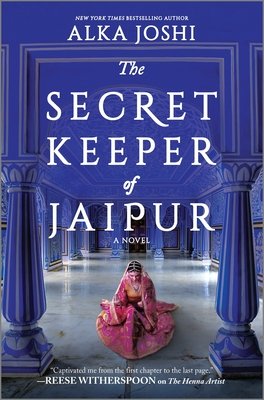 Release date: June 22, 2021
New York Times bestselling author Alka Joshi's sequel to The Henna Artist, The Secret Keeper of Jaipur once again showcases Joshi's rich storytelling and talent for transporting readers to a different cultural place and time with themes that are universal. Here the year is 1969 and Malik, Lashmi's young helper from the first novel, is now an educated young man apprenticed at the Jaipur Palace and working on building the state-of-the-art public movie house when he becomes ensnared in a smuggling scheme that threatens all he aspires to, including the woman he loves.
Twelve years after Lakshmi leaves Jaipur to work at Dr. Kumar's clinic in Shimla, she is now happily married and has taken under her wing a young tribal widow, Nimmi, who is raising her two young children on her own. Gold smuggling is rampant in the nearby mountains and Nimmi's brother has fallen to its temptations. Afraid that her enterprising helper Malik, now a young man who has recently finished his education, will also be lured into this treacherous business, Lakshmi arranges for him to apprentice in Jaipur at the Palace. She is also concerned about the romantic attachment Malik has formed with Nimmi, as she doesn't approve.
Back in the Pink City where he was once a wily street urchin, Malik again encounters the wealthy Singhs, including Samir Singh's feckless son Ravi, who caused Lakshimi's younger sister Radha so much heartache. Malik's is assigned to help Ravi Singh build the new pubic cinema. But when the cinema balcony collapses on opening night, it signals trouble for Malik and for Lakshmi too. Malik is implicated in a ruthless scandal of Ravi's making that will ultimately threaten his livelihood, his reputation and the people he loves most.
---
The Sweetness of Water by Nathan Harris
Publish date: July 6, 2021
In the waning days of the Civil War, brothers Prentiss and Landry—freed by the Emancipation Proclamation—seek refuge on the homestead of white farmer George Walker and his wife, Isabelle. The Walkers, hoping to bridge the chasm of grief left by the death of their only son, lost to the war, hire the brothers to work their farm. Despite initial misgivings, Prentiss and Landry consent to the arrangement as a means of saving money for the journey north, which they hope may reunite them with the mother who was sold away from them in childhood.
Parallel to their story runs a forbidden romance between two Confederate soldiers recently returned to the town of Old Ox from the war. The soldiers, hardly older than boys, hold their trysts in the woods, hiding their union from the unforgiving townsfolk. When an outsider discovers their secret, however, a sequence of actions that will determine the future of the entire community, including Prentiss and Landry, is unleashed.
With candor and sympathy, debut novelist Nathan Harris creates a cast of unforgettable characters and evokes Georgia in the crucible of Reconstruction-a violent era that nevertheless provides for moments of daring, kindness, and the hope for a better life. Equal parts beauty and terror, as gripping as it is moving, The Sweetness of Water is an epic whose grandeur locates humanity and love in the most harrowing of circumstances.
---
Island Queen by Vanessa Riley
Publish date: July 6, 2021
A remarkable, sweeping historical novel based on the incredible true life story of Dorothy Kirwan Thomas, a free woman of color who rose from slavery to become one of the wealthiest and most powerful landowners in the colonial West Indies.
Born into slavery on the tiny Caribbean island of Monserrat, Doll bought her freedom—and that of her sister and her mother—from her Irish planter father and built a legacy of wealth and power as an entrepreneur, merchant, hotelier, and planter that extended from the marketplaces and sugar plantations of Dominica and Barbados to a glittering luxury hotel in Demerara on the South American continent.
Vanessa Riley's novel brings Doll to vivid life as she rises above the harsh realities of slavery and colonialism by working the system and leveraging the competing attentions of the men in her life: a restless shipping merchant, Joseph Thomas; a wealthy planter hiding a secret, John Coseveldt Cells; and a roguish naval captain who will later become King William IV of England.
---
The Forest of Vanishing Stars by Kristin Harmel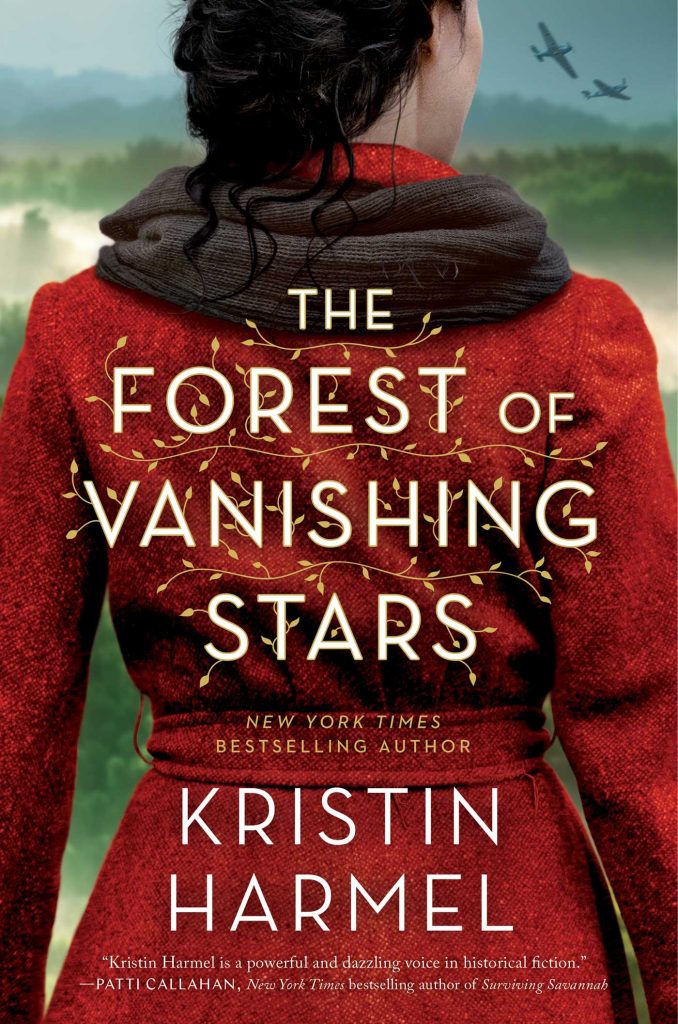 Publish date: July 6, 2021
The New York Times bestselling author of the The Book of Lost Names returns with an evocative coming-of-age World War II story about a young woman who uses her knowledge of the wilderness to help Jewish refugees escape the Nazis—until a secret from her past threatens everything.
After being stolen from her wealthy German parents and raised in the unforgiving wilderness of eastern Europe, a young woman finds herself alone in 1941 after her kidnapper dies. Her solitary existence is interrupted, however, when she happens upon a group of Jews fleeing the Nazi terror. Stunned to learn what's happening in the outside world, she vows to teach the group all she can about surviving in the forest—and in turn, they teach her some surprising lessons about opening her heart after years of isolation. But when she is betrayed and escapes into a German-occupied village, her past and present come together in a shocking collision that could change everything.
Inspired by incredible true stories of survival against staggering odds, and suffused with the journey-from-the-wilderness elements that made Where the Crawdads Sing a worldwide phenomenon, The Forest of Vanishing Stars is a heart-wrenching and suspenseful novel.
---
Sisters in Arms by Kaia Alderson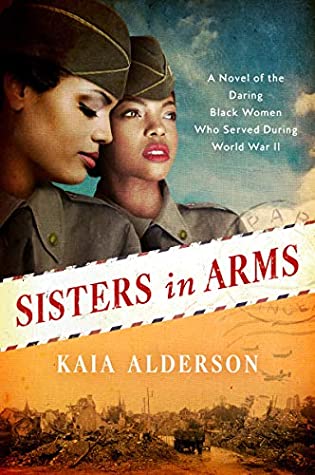 Publish date: August 3, 2021
Grace Steele and Eliza Jones may be from completely different backgrounds, but when it comes to the army, specifically the Women's Army Auxiliary Corps (WAAC), they are both starting from the same level. Not only will they be among the first class of female officers the army has even seen, they are also the first Black women allowed to serve.
​
As these courageous women help to form the 6888th Central Postal Directory Battalion, they are dealing with more than just army bureaucracy—everyone is determined to see this experiment fail. For two northern women, learning to navigate their way through the segregated army may be tougher than boot camp. Grace and Eliza know that there is no room for error; they must be more perfect than everyone else.
​
When they finally make it overseas, to England and then France, Grace and Eliza will at last be able to do their parts for the country they love, whatever the risk to themselves.
​
Based on the true story of the 6888th Postal Battalion (the Six Triple Eight), Sisters in Arms explores the untold story of what life was like for the only all-Black, female U.S. battalion to be deployed overseas during World War II.
---
Emily's House by Amy Belding Brown
Publish date: August 3, 2021
An evocative new novel about Emily Dickinson's longtime maid, Margaret Maher, whose bond with the poet ensured Dickinson's work would live on, from the USA Today bestselling author of Flight of the Sparrow, Amy Belding Brown.
Massachusetts, 1869. Margaret Maher has never been one to settle down. At twenty-seven, she's never met a man who has tempted her enough to relinquish her independence to a matrimonial fate, and she hasn't stayed in one place for long since her family fled the potato famine a decade ago.
When Maggie accepts a temporary position at the illustrious Dickinson family home in Amherst, it's only to save money for her upcoming trip West to join her brothers in California. Maggie never imagines she will form a life-altering friendship with the eccentric, brilliant Miss Emily or that she'll stay at the Homestead for the next thirty years.
In this richly drawn novel, Amy Belding Brown explores what it is to be an outsider looking in, and she sheds light on one of Dickinson's closest confidantes–perhaps the person who knew the mysterious poet best–whose quiet act changed history and continues to influence literature to this very day.
---
The Singing Trees by Boo Walker
Publish date: August 3, 2021
Maine, 1969. After losing her parents in a car accident, aspiring artist Annalisa Mancuso lives with her grandmother and their large Italian family in the stifling factory town of Payton Mills. Inspired by her mother, whose own artistic dreams disappeared in a damaged marriage, Annalisa is dedicated only to painting. Closed off to love, and driven as much by her innate talent as she is the disillusionment of her past, Annalisa just wants to come into her own.
The first step is leaving Payton Mills and everything it represents. The next, the inspiring opportunities in the city of Portland and a thriving New England art scene where Annalisa hopes to find her voice. But she meets Thomas, an Ivy League student whose attentions—and troubled family—upend her pursuits in ways she never imagined possible. As their relationship deepens, Annalisa must balance her dreams against an unexpected love. Until the unraveling of an unforgivable lie.
For Annalisa, opening herself up to life and to love is a risk. It might also be the chance she needs to finally become the person and the artist she's meant to be.
---
At Summer's End by Courtney Ellis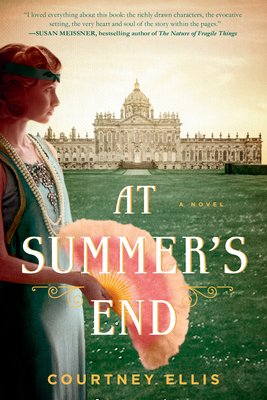 Publish date: August 10, 2021
When an ambitious female artist accepts an unexpected commission at a powerful earl's country estate in 1920s England, she finds his war-torn family crumbling under the weight of long-kept secrets. From debut author Courtney Ellis comes a captivating novel about finding the courage to heal after the ravages of war.
Alberta Preston accepts the commission of a lifetime when she receives an invitation from the Earl of Wakeford to spend a summer painting at His Lordship's country home, Castle Braemore. Bertie imagines her residence at the prodigious estate will finally enable her to embark on a professional career and prove her worth as an artist, regardless of her gender.
Upon her arrival, however, Bertie finds the opulent Braemore and its inhabitants diminished by the Great War. The earl has been living in isolation since returning from the trenches, locked away in his rooms and hiding battle scars behind a prosthetic mask. While his younger siblings eagerly welcome Bertie into their world, she soon sees chips in that world's gilded facade. As she and the earl develop an unexpected bond, Bertie becomes deeply entangled in the pain and secrets she discovers hidden within Castle Braemore and the hearts of its residents.
Threaded with hope, love, and loss, At Summer's End delivers a portrait of a noble family–and a world–changed forever by the war to end all wars.
---
Yours Cheerfully by A.J. Pearce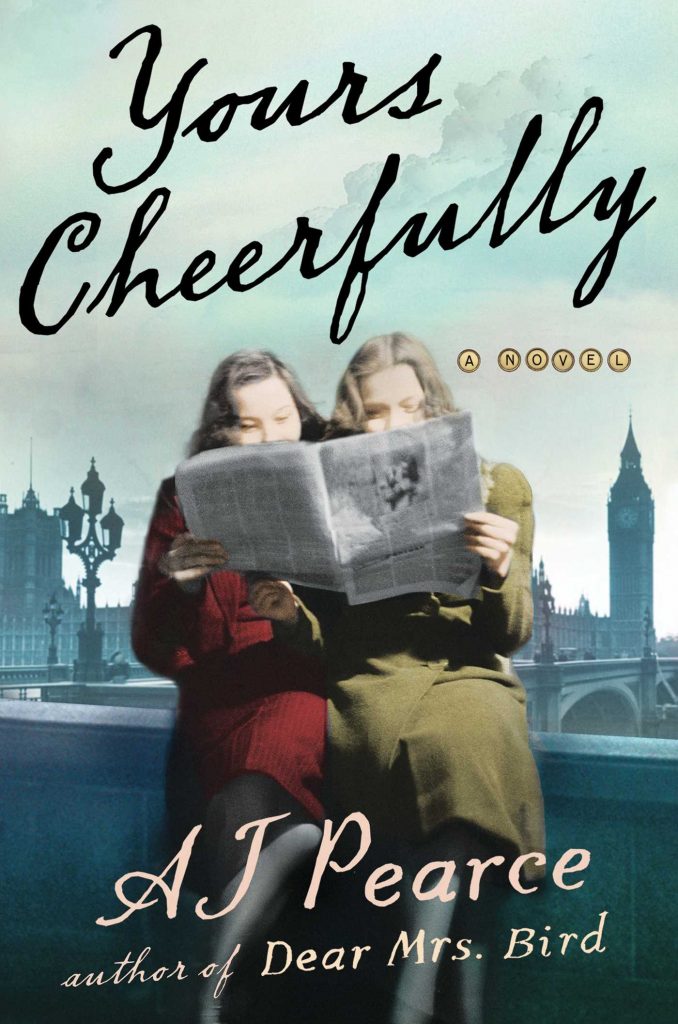 Publish date: August 10, 2021
London, November 1941. Following the departure of the formidable Henrietta Bird from Woman's Friend magazine, things are looking up for Emmeline Lake as she takes on the challenge of becoming a young wartime advice columnist. Her relationship with boyfriend Charles (now stationed back in the UK) is blossoming, while Emmy's best friend Bunty, still reeling from the very worst of the Blitz, is bravely looking to the future. Together, the friends are determined to Make a Go of It.
When the Ministry of Information calls on Britain's women's magazines to help recruit desperately needed female workers to the war effort, Emmy is thrilled to be asked to step up and help. But when she and Bunty meet a young woman who shows them the very real challenges that women war workers face, Emmy must tackle a life-changing dilemma between doing her duty and standing by her friends.
---
The Bookseller's Secret by Michelle Gable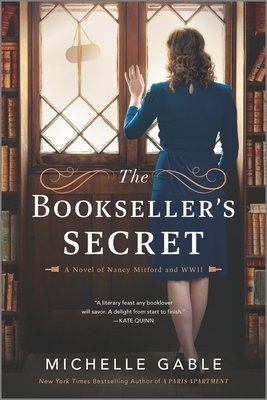 Publish date: August 17, 2021
In 1942, London, Nancy Mitford is worried about more than air raids and German spies. Still recovering from a devastating loss, the once sparkling Bright Young Thing is estranged from her husband, her allowance has been cut, and she's given up her writing career. On top of this, her five beautiful but infamous sisters continue making headlines with their controversial politics.
Eager for distraction and desperate for income, Nancy jumps at the chance to manage the Heywood Hill bookshop while the owner is away at war. Between the shop's brisk business and the literary salons she hosts for her eccentric friends, Nancy's life seems on the upswing. But when a mysterious French officer insists that she has a story to tell, Nancy must decide if picking up the pen again and revealing all is worth the price she might be forced to pay.
Eighty years later, Heywood Hill is abuzz with the hunt for a lost wartime manuscript written by Nancy Mitford. For one woman desperately in need of a change, the search will reveal not only a new side to Nancy, but an even more surprising link between the past and present…
---
Lightning Strike by William Kent Krueger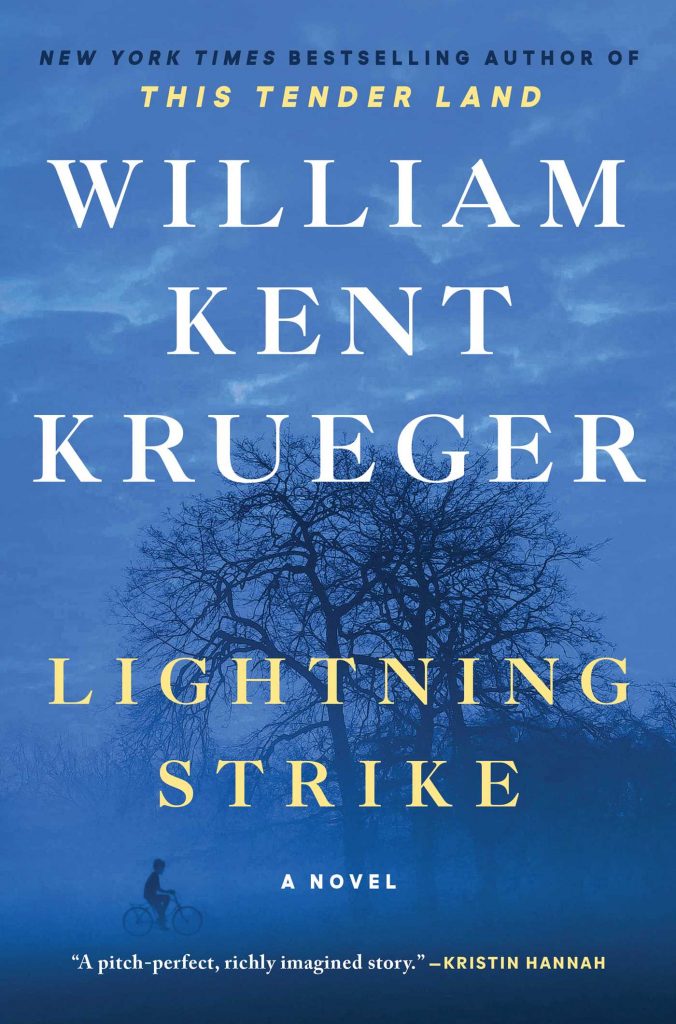 Publish date: August 24, 2021
Aurora is a small town nestled in the ancient forest alongside the shores of Minnesota's Iron Lake. In the summer of 1963, it is the whole world to 12-year-old Cork O'Connor, its rhythms as familiar as his own heartbeat. But when Cork stumbles upon the body of a man he revered hanging from a tree in an abandoned logging camp, it is the first in a series of events that will cause him to question everything he took for granted about his hometown, his family, and himself.
Cork's father, Liam O'Connor, is Aurora's sheriff, and it is his job to confirm that the man's death was the result of suicide, as all the evidence suggests. In the shadow of his father's official investigation, Cork begins to look for answers on his own. Together, father and son face the ultimate test of choosing between what their heads tell them is true and what their hearts know is right.
In this masterful story of a young man and a town on the cusp of change, beloved novelist William Kent Krueger shows that some mysteries can be solved even as others surpass our understanding.
---
The Second Mrs. Astor by Shana Abe
Publish date: August 31, 2021
Madeleine Talmage Force is just seventeen when she attracts the attention of John Jacob "Jack" Astor. Madeleine is beautiful, intelligent, and solidly upper-class, but the Astors are in a league apart. Jack's mother was the Mrs. Astor, American royalty and New York's most formidable socialite. Jack is dashing and industrious–a hero of the Spanish-American war, an inventor, and a canny businessman. Despite their twenty-nine-year age difference, and the scandal of Jack's recent divorce, Madeleine falls headlong into love–and becomes the press's favorite target.
On their extended honeymoon in Egypt, the newlyweds finally find a measure of peace from photographers and journalists. Madeleine feels truly alive for the first time–and is happily pregnant. The couple plans to return home in the spring of 1912, aboard an opulent new ocean liner. When the ship hits an iceberg close to midnight on April 14th, there is no immediate panic. The swift, state-of-the-art RMS Titanic seems unsinkable. As Jack helps Madeleine into a lifeboat, he assures her that he'll see her soon in New York…
Four months later, at the Astors' Fifth Avenue mansion, a widowed Madeleine gives birth to their son. In the wake of the disaster, the press has elevated her to the status of virtuous, tragic heroine. But Madeleine's most important decision still lies ahead: whether to accept the role assigned to her, or carve out her own remarkable path.
---
The Archer by Shruti Swamy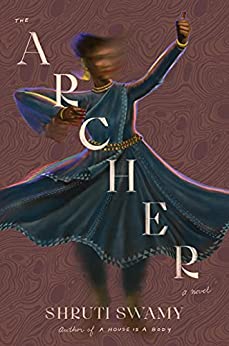 Publish date: September 7, 2021
As a child, Vidya exists to serve her family, watch over her younger brother, and make sense of a motherless world. One day she catches sight of a class where the students are learning Kathak, a precise, dazzling form of dance that requires the utmost discipline and focus. Kathak quickly becomes the organizing principle of Vidya's life, even as she leaves home for college, falls in love with her best friend, and battles demands on her time, her future, and her body. Can Vidya give herself over to her art and also be a wife in Bombay's carefully delineated society? Can she shed the legacy of her own imperfect, unknowable mother? Must she, herself, also become a mother?
Intensely lyrical and deeply sensual, with writing as rhythmically mesmerizing as Kathak itself, The Archer is about the transformative power of art and the possibilities that love can open when we're ready.
---
The Magician by Colm Tóibín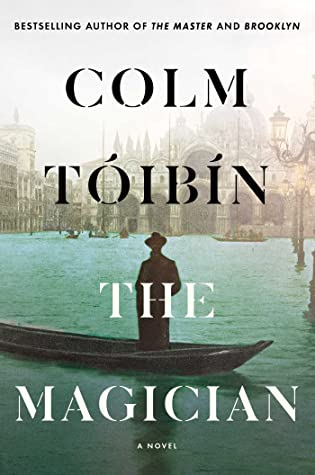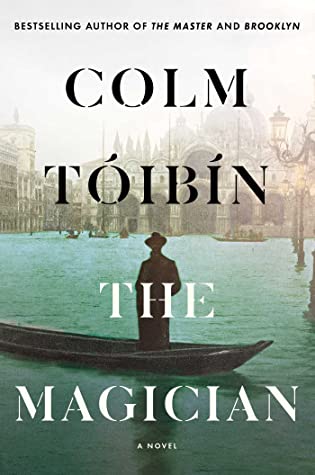 Release date: September 7, 2021
Colm Tóibín's new novel opens in a provincial German city at the turn of the twentieth century, where the boy, Thomas Mann, grows up with a conservative father, bound by propriety, and a Brazilian mother, alluring and unpredictable. Young Mann hides his artistic aspirations from his father and his homosexual desires from everyone. He is infatuated with one of the richest, most cultured Jewish families in Munich, and marries the daughter Katia. They have six children. On a holiday in Italy, he longs for a boy he sees on a beach and writes the story Death in Venice. He is the most successful novelist of his time, winner of the Nobel Prize in literature, a public man whose private life remains secret. He is expected to lead the condemnation of Hitler, whom he underestimates. His oldest daughter and son, leaders of Bohemianism and of the anti-Nazi movement, share lovers. He flees Germany for Switzerland, France and, ultimately, America, living first in Princeton and then in Los Angeles.
The Magician is an intimate, astonishingly complex portrait of Mann, his magnificent and complex wife Katia, and the times in which they lived—the first world war, the rise of Hitler, World War II, the Cold War, and exile.
---
Harlem Shuffle by Colson Whitehead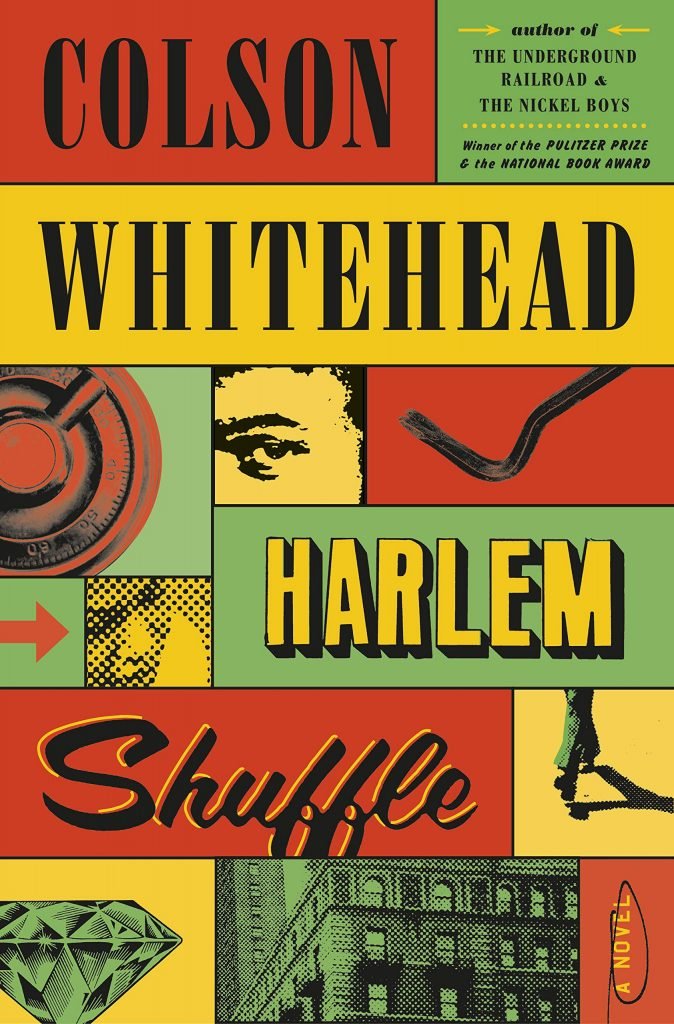 Publish date: September 14, 2021
From two-time Pulitzer Prize-winning author Colson Whitehead, a gloriously entertaining novel of heists, shakedowns, and rip-offs set in Harlem in the 1960s.
To his customers and neighbors on 125th street, Carney is an upstanding salesman of reasonably priced furniture, making a decent life for himself and his family. He and his wife Elizabeth are expecting their second child, and if her parents on Striver's Row don't approve of him or their cramped apartment across from the subway tracks, it's still home.
Few people know he descends from a line of uptown hoods and crooks, and that his façade of normalcy has more than a few cracks in it. Cracks that are getting bigger all the time.
---
Cloud Cuckoo Land by Anthony Doerr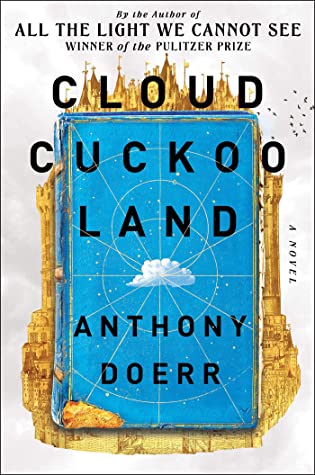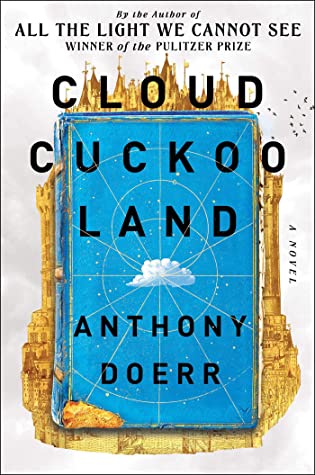 Release date: September 28, 2021
The heroes of Cloud Cuckoo Land are trying to figure out the world around them: Anna and Omeir, on opposite sides of the formidable city walls during the 1453 siege of Constantinople; teenage idealist Seymour in an attack on a public library in present day Idaho; and Konstance, on an interstellar ship bound for an exoplanet, decades from now. Like Marie-Laure and Werner in All the Light We Cannot See, Anna, Omeir, Seymour, and Konstance are dreamers and outsiders who find resourcefulness and hope in the midst of peril.
An ancient text—the story of Aethon, who longs to be turned into a bird so that he can fly to a utopian paradise in the sky—provides solace and mystery to these unforgettable characters. Doerr has created a tapestry of times and places that reflects our vast interconnectedness—with other species, with each other, with those who lived before us and those who will be here after we're gone.
Dedicated to "the librarians then, now, and in the years to come," Cloud Cuckoo Land is a hauntingly beautiful and redemptive novel about stewardship—of the book, of the Earth, of the human heart.
---
The Lincoln Highway by Amor Towles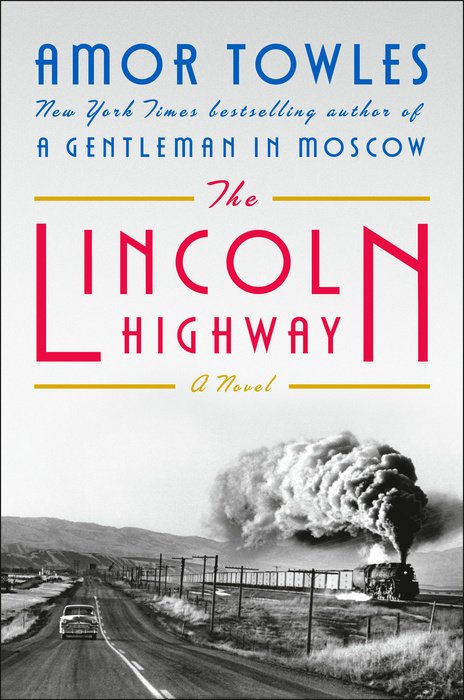 Publish date: October 5th
In June, 1954, eighteen-year-old Emmett Watson is driven home to Nebraska by the warden of the work farm where he has just served a year for involuntary manslaughter. His mother long gone, his father recently deceased, and the family farm foreclosed upon by the bank, Emmett's intention is to pick up his eight-year-old brother and head west where they can start their lives anew. But when the warden drives away, Emmett discovers that two friends from the work farm have hidden themselves in the trunk of the warden's car. Together, they have hatched an altogether different plan for Emmett's future.
Spanning just ten days and told from multiple points of view, Towles's third novel will satisfy fans of his multi-layered literary styling while providing them an array of new and richly imagined settings, characters, and themes.
---
The Pilot's Daughter by Meredith Jaeger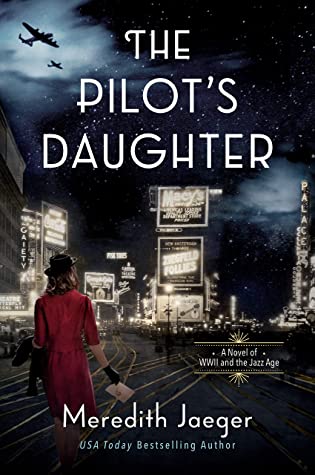 Release date: November 2, 2021
In the final months of World War II, San Francisco newspaper secretary Ellie Morgan should be planning her wedding and subsequent exit from the newsroom into domestic life. Instead, Ellie, who harbors dreams of having her own column, is using all the skills she's learned as a would-be reporter to try to uncover any scrap of evidence that her missing pilot father is still alive. But when she discovers a stack of love letters from a woman who is not her mother in his possessions, her already fragile world goes into a tailspin, and she vows to find out the truth about the father she loves—and the woman who loved him back.
When Ellie arrives on her aunt Iris's doorstep, clutching a stack of letters and uttering a name Iris hasn't heard in decades, Iris is terrified. She's hidden her past as a Ziegfeld Follies showgirl from her family, and her experiences in New York City in the 1920s could reveal much more than the origin of her brother-in-law's alleged affair. Iris's heady days in the spotlight weren't enough to outshine the darker underbelly of Jazz Age New York, and she's spent the past twenty years believing that her actions in those days led to murder.
Together the two women embark on a cross-country mission to find the truth in the City That Never Sleeps, a journey that just might shatter everything they thought they knew—not only about the past but about their own futures.
---
Pin This Post