Historical fiction is one of my go-to genres since it whisks you off to a bygone era or far away place. However, my fellow historical fiction fans may also have noticed there's currently a lot of focus on World War II. While I still devour those novels, there are plenty of other time periods worth visiting which are just as dramatic and enticing. Here's my list of the Top 10 historical fiction books that are not related to World War II. Dare to be different and give one of these best historical fiction books a try!
Disclosure – We earn a small commission for any items purchased through the Amazon or Bookshop.org links below at no extra cost to you. These earnings are put toward our website hosting costs. Thank you for supporting Literary Quicksand!
Best Historical Fiction Books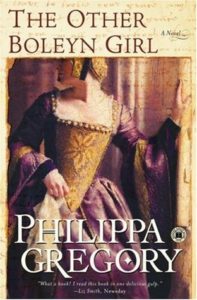 The Other Boleyn Girl by Philippa Gregory
Early 1500's – England
Philippa introduced me to the world of historical fiction and I've devoured almost all of her books, but this first novel that I read is still my favorite. The story of Henry VIII and Anne Boleyn is told from a unique perspective, that of her sister, Mary Boleyn.

Amazon | Bookshop.org | Goodreads
---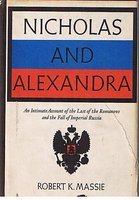 Nicholas and Alexandra by Robert K. Massie
Early 1900's – Russia
Massie tackles the mysterious tale of the last Russian tsar and the fall of the Romanovs. There's more family, medical, and political drama in this one then you'd ever imagine.

Amazon | Bookshop.org | Goodreads
---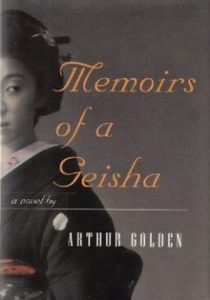 Memoirs of a Geisha by Arthur Golden
Mid 1900's – Japan
Ok I'll admit part of this one takes place during the years of World War II, but it's in the background rather than the main story! At the heart of this novel is Sayuri, a young woman sold into service at a geisha boarding house. This magnificent novel tells her harrowing story as she trains to become a geisha and endures that lifestyle.

Amazon | Bookshop.org | Goodreads
---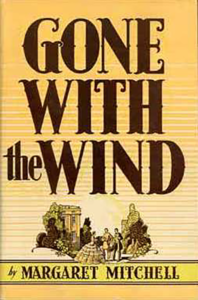 Gone with the Wind by Margaret Mitchell
Mid 1800's – Georgia
Mitchell's epic tale of Scarlett O'Hara is an American classic that is full of rich imagery and memorable characters. Since the movie clocks in at 4 hours, you might as well just read the book!

Amazon | Bookshop.org | Goodreads
---
Girl with a Pearl Earring by Tracy Chevalier
Mid 1600's – Holland
The painting is real, but Chevalier weaves a tale about its inspiration in a way that makes you believe her entire story. Griet is a young serving girl living in the household of the painter, Johannes Vermeer. As a relationship develops between the two, history is made and their lives are forever changed.

Amazon | Bookshop.org | Goodreads
---
---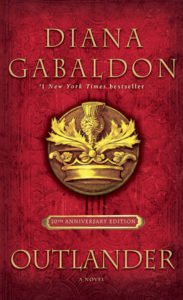 Outlander by Diana Gabaldon
Mid 1700's – Scotland
For those who like their historical fiction with a side of steamy romance. This novel jumps around in time, but the bulk of the action takes place in war torn Scotland. You'll feel transported to this era right along with Claire…a place we'd all certainly want to visit if we could each find our own Jamie there ; )

Amazon | Bookshop.org | Goodreads
---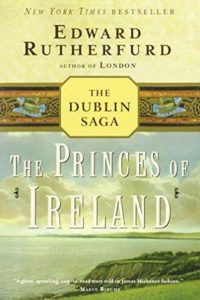 The Princes of Ireland by Edward Rutherfurd
Spans multiple centuries in Ireland
Rutherfurd is my go-to guy for sweeping sagas. He focuses on one location and tells its entire story through the eyes of a handful of fictional families, generation by generation. The Princes of Ireland is the first in the Dublin Saga, which focuses on Ireland from the original days of celtic folklore through all major events until the early 1900's.

Amazon | Bookshop.org | Goodreads
---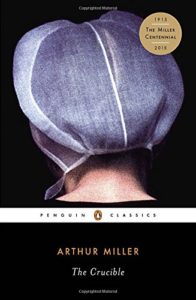 The Crucible by Arthur Miller
1690's – Salem, Massachusetts
A period in American history that seems more like fantasy than reality. Miller's play is a fascinating depiction of the insanity and hysteria surrounding the Salem Witch Trials. Plus, it's a quick read at only around 150 pages.

Amazon | Bookshop.org | Goodreads
---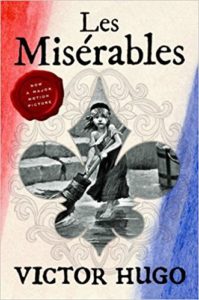 Les Miserables by Victor Hugo
Early 1800's – France
This isn't an easy classic to tackle, but it's worth the effort. Hugo describes the misery and anger of the French people leading up the June Rebellion through the lives of several characters. Despite the wretched circumstances, he shows that hope and love still existed. While you're at it, go see the musical or watch one of the movies because Schonberg's music and lyrics are phenomenal!

Amazon | Bookshop.org | Goodreads
---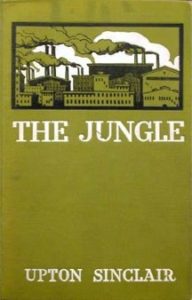 The Jungle by Upton Sinclair
Early 1900's – Chicago, IL
Prepare to be depressed. This is not exactly an uplifting feel good story. The meatpacking district in Chicago is not a pretty place and these characters do not fall into good fortune…ever. However, it's gritty and real and worth reading to learn more about America's less than picture perfect history.

Amazon | Bookshop.org | Goodreads
---
What else would you add to this list of the best historical fiction books?
If you're looking specifically for World War II books, head on over to Never Enough Novels to check out my Top 10 World War II Books!
For more historical fiction book recommendations, check here!
Pin This Post