The following is a guest post by Kat from The Bibliosmile. Make sure to read more about her at the end, and take a trip to her blog!
You know Dasher and Dancer and Prancer and Vixen…but do you know the best YA Christmas romance books?
Close your eyes and picture this:
Books with ugly Christmas sweaters, miles of tinsel, and door-to-door carolers. Novels about velvet Santa hats, sweet gingerbread cookies, and red-ribboned wreaths.
I could go on.
There's something undeniably magical about the Christmas season, isn't there?
It fills our hearts with nostalgia, joy, and an innate need to listen to "All I Want for Christmas is You" on repeat.
So get ready to go dashing through the snow with these 25 YA winter romance books that are as irresistible as a second mug of hot chocolate.
Why Should You Read YA Christmas Romance Books?
I get it. You're stressed.
No matter how much you love Christmas, there's no denying that it's a hectic time of year.
Between whirlwind shopping trips, chaotic family get-togethers, and holiday parties galore, you're struggling to find time just to relax.
So why should you spend your precious free time reading a YA Christmas book?
Keep on scrolling, and I'll share three big reasons that are guaranteed to change your tune.
1. They provide a much-needed serotonin boost.
Do you hear what I hear?
It's my seasonal depression calling.
With the sun setting earlier and the colder, darker days of December nearly upon us, the Winter Blues are making their yearly appearance.
Now, if you're anything like me, you're already searching for scientifically proven ways to beat the lethargy that strikes when summer ends.
But don't worry. There's a solution.
And it's actually related to YA Christmas romance books.
According to some studies, dopamine is the main hormone that's released when a Christmas movie or book makes you feel good.
One psychologist even confirmed that Christmas media creates "that neurological shift that can produce happiness."
So there you have it—undeniable proof that people who read Christmas romance books are actually happier.
2. They help you get into the holiday spirit.
Imagine this:
Halloween is long over. You just finished off the last of the Thanksgiving leftovers in your fridge, and now you're seeing Christmas decorations wherever you go.
Despite your best efforts, you're struggling to get into that holly jolly mood. You're wondering if, like the Grinch, your heart is two sizes too small.
Does this sound familiar?
Don't worry––we've all been there. Sometimes even the most festive people can feel a bit Scrooge-y.
That's why YA Christmas romance books are so great!
Just like watching Home Alone, listening to "Last Christmas" by Wham!, or baking a bunch of gingerbread cookies, reading a YA winter romance book is a sure-fire way to get you excited about Christmas.
3. They're good for your mental health.
Fun fact:
Getting sucked into a YA Christmas romance book may actually be good for your mental health.
Pamela Rutledge, director of the Media Psychology faculty at Fielding Graduate University, says that these cheesy holiday rom-coms make us feel more "optimistic and resilient which can help offset stress, depression and anxiety (which tend to be at an all-time high during this time of year)."
What does this mean for you?
Simply put, it means that getting caught up in the spirit of the holiday season is a great way to combat stress.
And let's be honest, we all need less stress in our lives.
Related Post: Reading for Comfort in an Uncertain World
The 25 Best YA Christmas Romance Books To Read This Holiday Season
Celebrate 25 days of Christmas with these winter YA books that are so magical, they'll make the Hallmark Channel jealous.
Blame It on the Mistletoe by Beth Garrod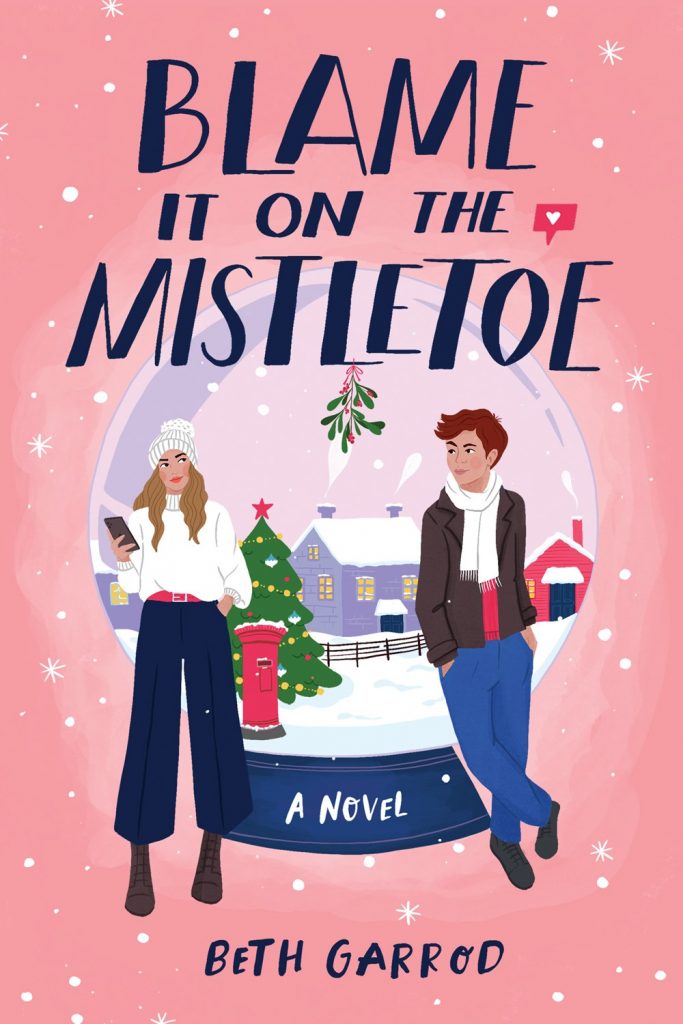 Looking for a funny holiday rom-com to warm up your heart on a cold, wintery night? Then stop searching, because Blame It on the Mistletoe will give you all the festive feels. Pitched as Tweet Cute meets the movie The Holiday, this heartwarming novel is the perfect gift for YA Christmas romance fans everywhere.
---
Dash & Lily's Book of Dares by Rachel Cohn and David Levithan
With over 80,000 ratings on Goodreads, it's safe to say that Dash & Lily's Book of Dares is the quintessential YA Christmas romance book. To put things simply, Rachel Cohn and David Levithan have written a holiday romance that will have readers perusing bookstore shelves, looking for a love (and a red notebook) of their own.
---
The Holiday Switch by Tif Marcelo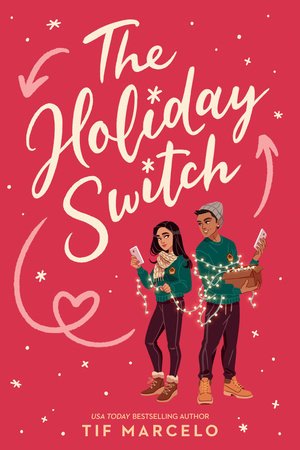 Are you utterly desperate for a diverse YA Christmas romance book? Then ask Santa to leave this 2021 holiday release under your Christmas tree this year. The Holiday Switch centers on a bookish Filipino-American girl who crosses paths with the local innkeeper's aggravating nephew. But when they accidentally switch phones, their newly discovered secrets draw them together.
---
Midnight in Everwood by M.A. Kuzniar
Midnight in Everwood is a spell-binding retelling of The Nutcracker, filled with enchanted toys, decadent balls, fierce feminine friendships, and a forbidden romance. It's no secret: I'm a complete sucker for anything pitched as a YA retelling. So you can bet your stocking stuffers I'll be adding this 2021 holiday romance to my Christmas wishlist ASAP!
---
My New Crush Gave to Me by Shani Petroff
Who needs a Christmas miracle when you have winter YA books like My New Crush Gave to Me? Charlotte Donovan knows exactly what she wants for Christmas: Teo Ortiz. The only problem? He barely knows she exists. But Charlie is determined to be Teo's date to the Christmas ball, and nothing is going to get in her way. Except for J.D. Ortiz, Teo's cousin and possibly the most annoying person on the planet.
---
The Afterlife of Holly Chase by Cynthia Hand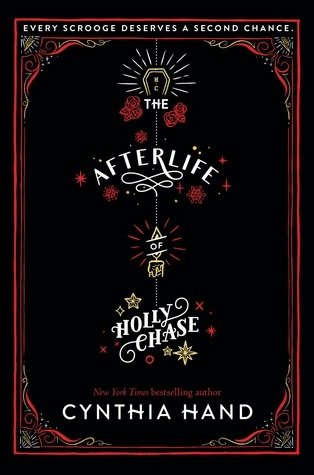 Peter Pan retellings, Alice in Wonderland retellings, even Robin Hood retellings. I'll hungrily devour anything marketed as a reimagining or a modern twist. So you can imagine my delight when I realized this wintry read is a retelling of Charles Dickens's A Christmas Carol. Written by the bestselling coauthor of The Lady Janies series, The Afterlife of Holly Chase is a hilarious YA Christmas romance perfect for any bah-humbuging Scrooge who needs a little help getting into the holiday spirit.
---
Carols and Chaos by Cindy Anstey
A lady's maid and a valet become entangled in a yuletide counterfeiting scheme in this exciting YA Christmas romance. Now I don't know about you, but the words "yuletide counterfeiting scheme" have me thinking Carols and Chaos will be one of the best YA Christmas books I'll read this holiday season.
Related Post: Top 10 Historical Fiction Books
---
Love on the Lifts by Rachel Hawthorne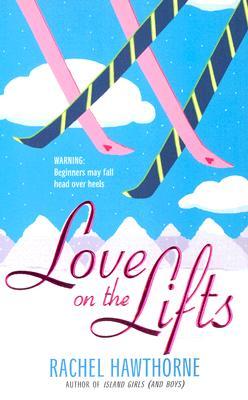 Are you a hopeless romantic addicted to Hallmark Channel Christmas movies? Then I guarantee this is one of the best YA winter romance books for you. Love on the Lifts is the delightful story of a winter vacation gone wrong. Full of hot cocoa breaks, ski slopes, and charming love interests, fans of Kasie West will adore this sweet Christmas book for teens.
---
Snow in Love by Melissa de la Cruz, Nic Stone, Aimee Friedman, Kasie West
What's better than one deliciously cozy, swoon-worthy holiday story? Four of them, from some of today's bestselling Young Adult authors. From snowy road trips to Jewish department store elves, these YA Christmas romances have something special for every reader. So grab a mug of hot cocoa, snuggle up, and get ready to fall in love…
---
I'm Dreaming of a Wyatt Christmas by Tiffany Schmidt
Noelle Partridge is known for three things: being the best ballet dancer, babysitter, and person with the most Christmas spirit in her small town. But all of that changes when Wyatt comes crashing onto the scene. Read this YA winter romance to discover if ballet and babysitting will bring the two teens together, or if it will drive them apart.
---
10 Blind Dates by Ashley Elston
After Sophie is dumped by her long-time boyfriend, her grandmother devises a (not so) brilliant plan: Over the next ten days, Sophie will be set up on ten different blind dates by different family members. I'm going to call it now: Ashley Elston has written one of the best YA Christmas romances for readers who binge-watched Netflix's Dash & Lily.
Related Post: Five Holiday Books About Relatable Families
---
So, This is Christmas by Tracy Andreen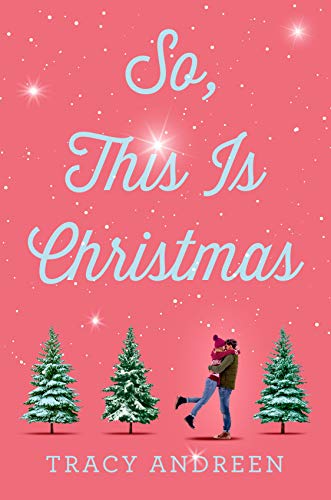 If you're ready to "Deck the Halls" and have some fa la la la fun, then this 2021 YA winter book should be high on your holiday TBR. Pitched as Let it Snow meets Sarah Dessen, Tracy Andreen's debut is all about home, family, and finding your place. Oh, and don't forget the best Christmas present of all: love.
---
Tessa and Weston: The Best Christmas Ever by Abbie Emmons
I'm not gonna lie: I wouldn't object one bit if my true love gave to me this delightful 2021 YA Christmas romance. Set after the events of 100 Days of Sunlight, Tessa and Weston are busy planning their first Christmas together. Tessa wants everything to be perfect, but things go south when her estranged mother arrives for an unexpected visit.
---
One Way or Another by Kara McDowell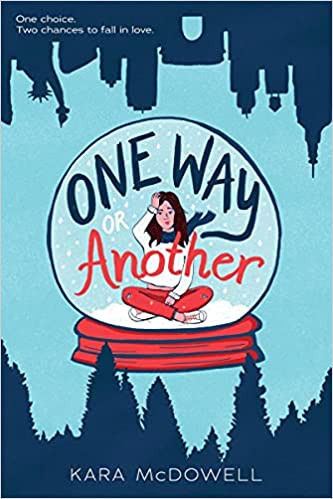 Out of all the YA Christmas romance books on this list, One Way or Another is the title I'm most excited about. With authentic anxiety representation, the friends-to-lovers trope, and parallel realities, it's almost as if Kara McDowell wrote this especially for me. Santa, I've been good all year, so please get me this flawless winter YA book for Christmas!
Related Post: 10 YA Books About Living With Mental Illness
---
The Enchanted Sonata by Heather Dixon Wallwork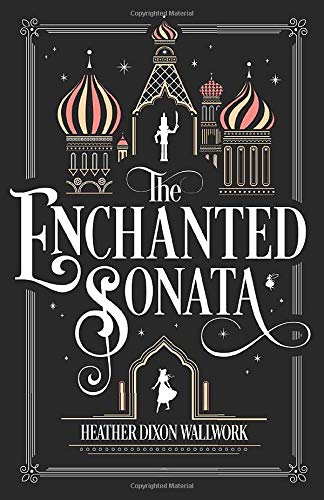 An enchanted empire of beautiful palaces. Fickle fairies. Enormous rats. A handsome prince. Any of that spark your interest? Then you should definitely add this YA Christmas romance to your Black Friday shopping cart. Some readers have dubbed it "The Nutcracker meets The Pied Piper" and my retelling-loving heart is bursting with excitement at that magical comp.
---
Recommended for You by Laura Silverman
Christmas romance lovers, rejoice! Recommended for You is the Jewish holiday rom-com we've all been hopelessly dreaming of. Starring two Jewish teens working at the same bookstore, this winter YA book is overflowing with tender family dynamics, silly rivalries, book references, and festive fun.
---
All I Want for Christmas by Wendy Loggia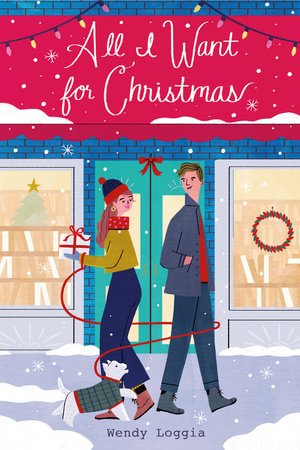 Bailey Briggs is counting down the days to Christmas: she lives for holiday music, baking cookies, going on snowy sleigh rides, and wearing her light-up reindeer ears to work. But all she really wants this year is the one thing she doesn't have: someone special to kiss under the mistletoe. So if you're looking to escape into a YA Christmas romance novel this holiday season, you can't go wrong with All I Want for Christmas.
---
Prince in Disguise by Stephanie Kate Strohm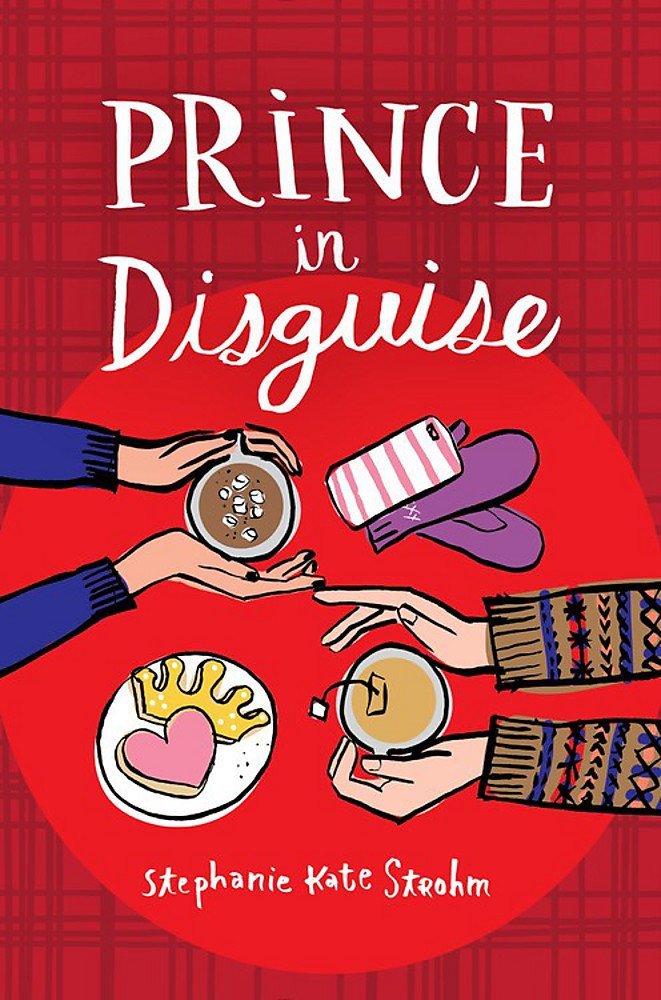 Did you watch Netflix's A Christmas Prince on repeat last holiday season? Then Prince in Disguise is undoubtedly the YA Christmas romance book for you. Curious why I say that? Here are three simple reasons: it's got the royal romance trope, it's set in Scotland, and there's a reality TV wedding! Now go forth and smash that 'Want to Read' button.
---
A Castle in the Clouds by Kerstin Gier
Way up in the Swiss mountains, there's an old grand hotel steeped in tradition and faded splendor. Once a year, when the famous New Year's Eve Ball takes place and guests from all over the world arrive, excitement returns to the vast hallways. In this cozy Christmas YA mystery, Sophie must navigate secrets, romance, and danger as she works as an intern at the aging luxury hotel.
---
Icing on the Lake by Catherine Clark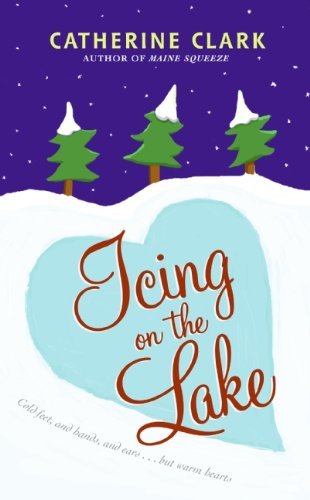 It's time to break out your ice skates because reading Icing on the Lake will have you itching to visit your local ice rink. When Kirsten moves to Minneapolis to help babysit her 3-year-old nephew, she meets the distractingly cute Benson brothers. Sean is cute and flirty, while the equally-cute Conner is rude and standoffish. With two new boys for Kirsten to crush on, this will definitely be a December to remember.
---
What Light by Jay Asher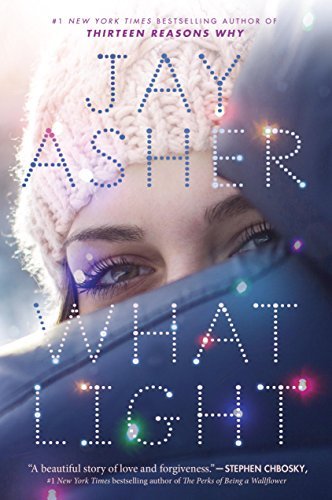 Brigid Kemmerer meets real-life Christmas magic in this winter YA book about Christmas tree farms, second chances, and falling in love for the first time. Written by the bestselling author of Thirteen Reasons Why, Jay Asher's What Light is an emotionally-charged Christmas book for teens that will make you feel merry and bright.
---
Ex-mas by Kate Brian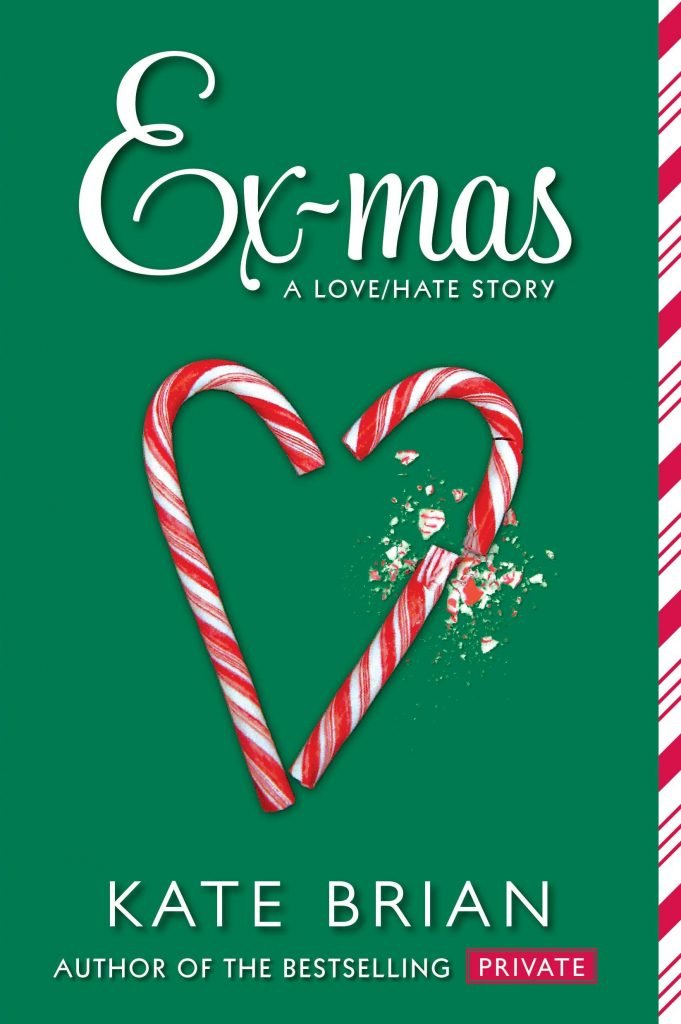 Get ready to stuff your stockings with this YA Christmas road trip and love-hate romance! Seventeen-year-old Lila's parents just left for vacation, and Lila's all set to throw the holiday party of the season. But when her Christmas-obsessed little brother discovers that global warming is melting the North Pole, he takes off on a runaway mission to save Santa. Together with her ex, Lila sets out to bring her brother back. Two Exes. One holiday adventure. Merry Ex-Mas?
---
Let it Snow by John Green, Maureen Johnson, Lauren Myracle
When a snowstorm hits a small town on a cold Christmas Eve, it affects the friendships, love lives, and futures of several high school seniors. With over 100,000 ratings on Goodreads and a Netflix movie adaption to its name, no wonder Let is Snow is considered the ideal Christmas book for teens. Run––don't walk––to your nearest local library and reserve a copy of this heartwarming holiday read today.
Related Post: Book to Movie Adaptations
---
Kiss Me in New York by Catherine Rider
Need a book with some serious Christmas vibes to curl up with as you stay up all night waiting for Santa Claus? Then let me present to you Kiss Me in New York. The story follows a British exchange student and a native New Yorker, both recently dumped and completely heartsick. When a blizzard blows in and flights home are canceled, the two teens team up to heal their broken hearts together.
---
Decked with Holly by Marni Bates
Decked with Holly is a hilarious, over-the-top adventure about a teen girl who becomes the fake girlfriend of a cute rock star. And let me just say: the Christmas spirit is strong with this one. So if you're addicted to Hallmark Channel's "Countdown to Christmas" and can't stop marathoning cute holiday rom-coms, then give your TV a break by picking up this wintry read instead.
Related Post: Books That Will Make You Laugh Out Loud
---
Winter Town by Stephen Emond
What do you get when you mix together the friends-to-lovers trope, nerd culture, and a sprinkle of holiday cheer? Here's a hint: it's a funny and poignant illustrated book with Christmas vibes about opposites who fall in love. And it will have you wishing for kisses under the mistletoe.
---
My True Love Gave To Me: Twelve Holiday Stories edited by Stephanie Perkins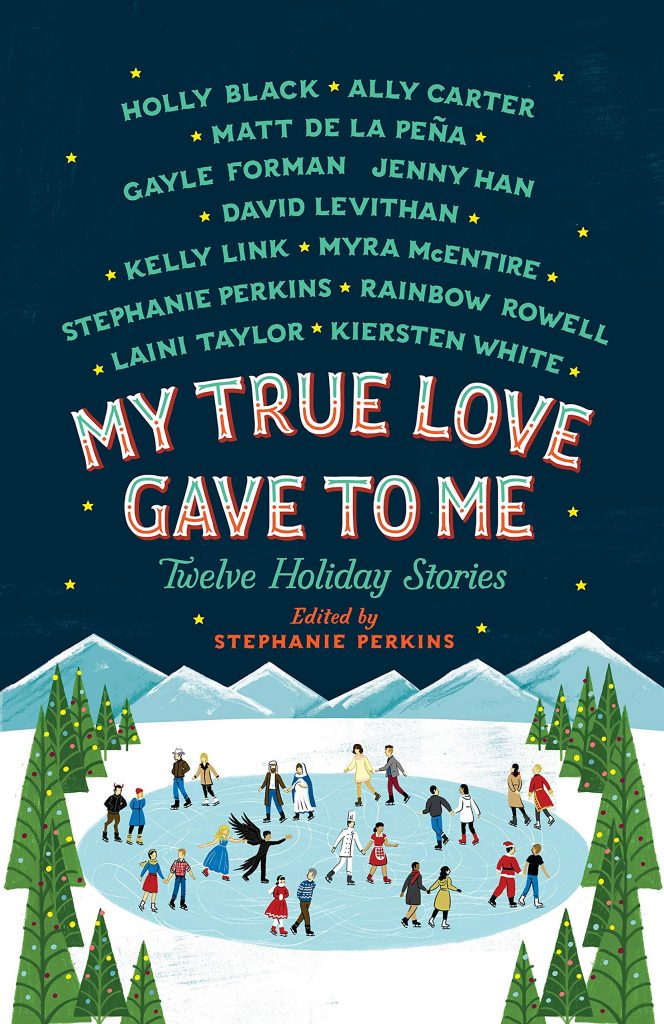 If you love holiday stories, holiday movies, made-for-TV-holiday specials, holiday episodes of your favorite sitcoms and, especially, if you love holiday anthologies, you're going to fall in love with My True Love Gave To Me: Twelve Holiday Stories by twelve bestselling Young Adult writers. Whether you enjoy celebrating Christmas or Hanukkah, Winter Solstice or New Year's, there's something here for everyone.
---
[BONUS] Yule Be Sorry by Suzanne Park
Expected Release Date: 2022
This holiday-themed YA rom-com follows Chloe Kang, Santa's Village photographer, whose rivalry with her nemesis Peter Li escalates when he opens a North Pole virtual reality experience next door. But when they learn their mall is in danger of being demolished, they must work together to save it—and save Christmas.
---
Have You Read Any of These YA Christmas Romance Books?
Fake dating a rock star, falling for Scottish royalty, yuletide counterfeiting schemes, and parallel realities…
These Young Adult Christmas romances truly have it all. So get ready to start singing, "All I want for Christmas is you" because these 25 winter YA books are so full of holiday cheer, they put Mariah Carey to shame.
Now over to you:
In the comments, share one YA Christmas romance book from this list that you've already read and one that you just added to your TBR!
About the Author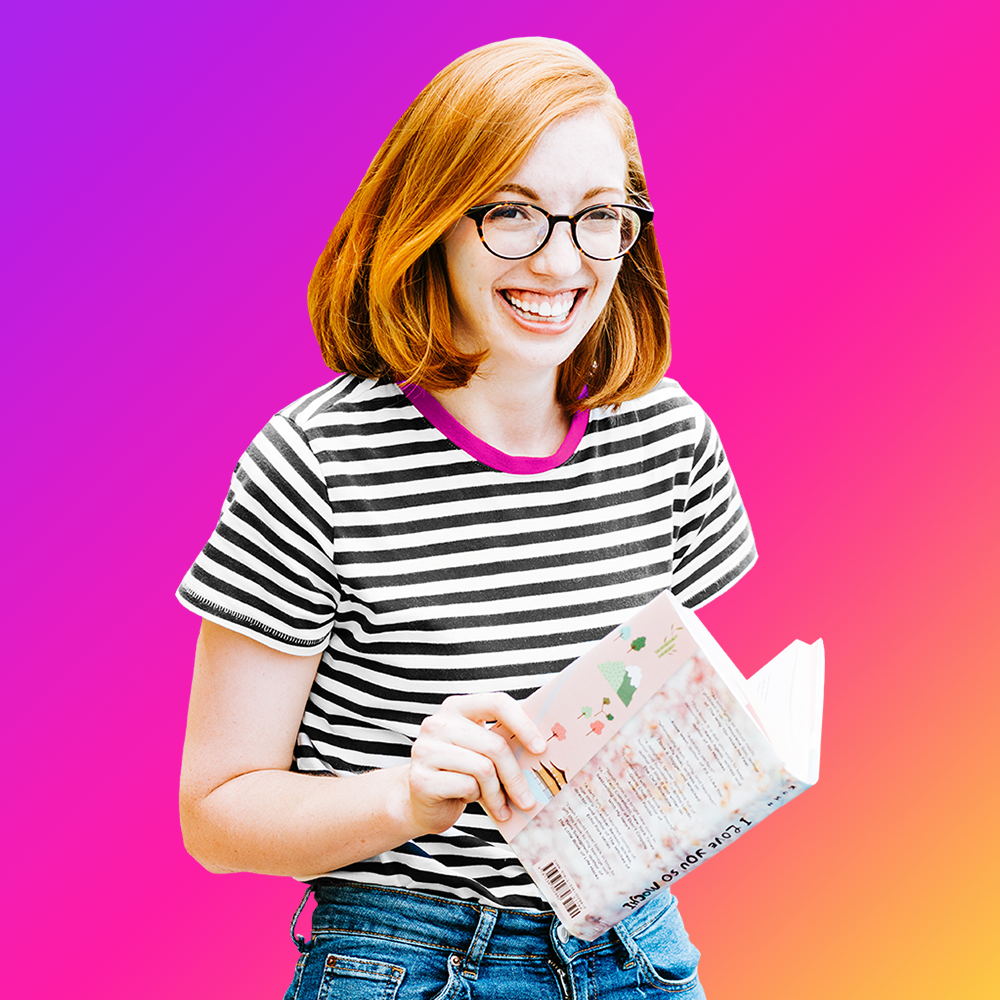 Kat is a Certified Content Marketing strategist and the award-winning blogger behind The Bibliosmile. She loves to connect overwhelmed readers with YA books that will make them smile. Kat has been known to mysteriously appear by chanting "The friends-to-lovers trope is far superior to the enemies-to-lovers trope" ten times under the full moon. When she isn't busy reading, you can find her haunting Twitter, Instagram, and Goodreads.
---
Pin This Post