As a reader, I feel a mixture of excitement and horror when I hear a beloved book will be adapted for the big screen. It's a rare occurrence when the book to movie conversion lives up to expectations, but there's always hope. I'm encouraged by the success of TV shows based on books as well. We recently saw Hulu adapt Stephen King's 11/22/63 and HBO took on Big Little Lies (both of which I'd highly recommend!). The trend continues with inspiration coming from both popular fiction and classic novels. Lots to look forward to this year!
Plus, make sure to follow along on our blog throughout the year as we tackle this list with book vs movie/TV show reviews! Find out what our writers thought and be sure to read and watch along with us so you can share your opinion!
TV Shows:
Alias Grace by Margaret Atwood
After the smashing success of The Handmaid's Tale, the small screen brought a second Atwood novel to life. This historical fiction tale centers around a woman accused of murdering her employer and his housekeeper. She claims to have no memory of the incident, leading people to believe she's either guilty or insane. Keep an eye out for Caleigh's review!
Release Date: September 25, 2017 (now available on Netflix)
Sweetbitter by Stephanie Danler
Admittedly, I only made it about half way through before giving up on this story. The concept of a behind the scenes glimpse at the New York restaurant scene intrigued me, but I just didn't connect with the characters. The show looks to be fast paced and wild, so it might be better suited to that format. Give it a shot if you have Starz, but I wouldn't purchase a subscription for this one alone.
Release Date: May 6, 2018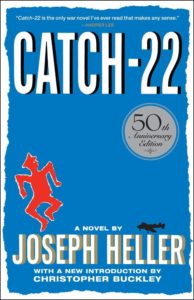 Catch-22 by Joseph Heller
Hulu is tackling this classic in May and enlisted George Clooney as one of the executive producers. The novel, set during WWII, follows a US Air Force bombardier who is forced to fly an increasing number of missions. If he attempts to avoid any missions to protect his life, he'll be in violation of the inane "Catch-22" rule.
Release Date: 2018
Movies: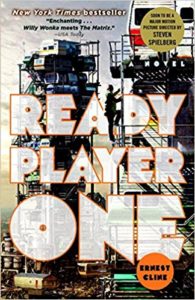 Ready Player One by Ernest Cline
There's still time to catch this one in theaters! A story based on a virtual reality treasure hunt will appeal to every 80's kid and video game nerd. Janna is planning a review, so stay tuned!
Release Date: March 30, 2018
Fahrenheit 451 by Ray Bradbury
"It was a pleasure to burn." One of those classics I actually enjoyed reading in high school! Michael B Douglas stars in this HBO movie, which is an extra incentive to watch.
Release Date: May 19, 2018
The Darkest Minds by Alexandra Bracken
Another dystopian novel. Most of America's children are killed by a mysterious disease. The survivors awake with new abilities and are sent to government "rehabilitation" camps. Ruby manages to escape, but faces new challenges in the world outside.
Release Date: August 3, 2018
Crazy Rich Asians by Kevin Kwan
Crazy Rich Asians is the first book in a trilogy about Rachel Chu and her unexpected introduction to the lavishly rich when she realizes she's dating one of Singapore's most eligible bachelors.
Release Date: August 17, 2018
First Man by James R Hansen
A glimpse into the life of Neil Armstrong, the first man to walk on the moon. The movie stars Ryan Gosling!
Release Date: October 12, 2018
Where'd You Go, Bernadette by Maria Semple
15 year old Bee dives into a bunch of emails, documents, and correspondence to try and find her mom after she disappears. This has been on my TBR list for a while, so I'm hoping the movie release will push me to start reading.
Release Date: October 19, 2018
Which of these book to movie and TV show adaptations are you most excited to see?