Do April snow showers bring May flowers? Because that's pretty much how it went in Minnesota in April 😆. Thankfully these first days of May have finally warmed up and the whole state seems to be outside enjoying it! Bring on the reading outside 😍.
I had a less productive reading month in April, but I have some good things to say about the books! As do the other LQers! Check out our blurb reviews about what we read in April. Did you read anything great?
Cathy
The Great Passage by Shion Miura, translated by Juliet Winters Carpenter
This book is an intimate look into the lives of a team of editors tasked with creating a comprehensive 2,900-page Japanese dictionary. The blurb stuck out because I love languages and (feeling a bit nerdy admitting this – haha) I like dictionaries. This one is a cosy, feel-good story and I've learned some super interesting facts about Japanese words, language, and culture from one of the main characters, Majime. I'm planning to do a full review for LQ when I'm finished but it's 4 out 5 stars for me.
Amazon | Goodreads | Bookshop.org
---
Eine ganz dumme Idee by Fredrick Backman, translated by Antje Rieck-Blankenburg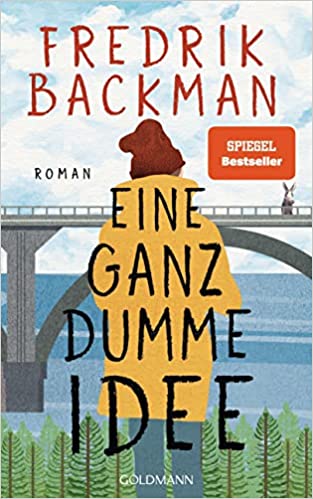 This book's English title is "Anxious People" and Joli has already written a great review about it. I was gifted the German version over Easter and have really enjoyed it so far. I'm only part way through but the story has been gripping – switching between the past and the present. The characters are amusing, bordering on outrageous – I'm thinking of the exchange between the relator and the police officer. Sometimes I find German translations can be a little cumbersome in terms of the language – lots of adjectives and flowery words can distract from the plot. But Rieck-Blankenburg's German translation is amusing and has had me chuckling to myself at times. I think this'll be 3.5 out of 5 stars for me.
Bookshop.org | Amazon | Goodreads
---
Jess
The Family Bones by Elle Marr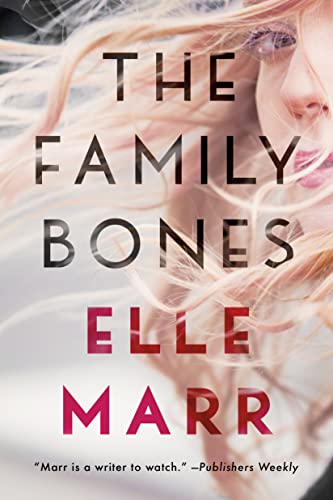 I didn't read much this month, but what I did read is The Family Bones by Elle Marr. I received this book in exchange for a book review (which will be coming soon!), and I'm so glad I claimed it!
The Family Bones tells the story of Olivia Ericksen, a psychology grad who happens to be a member of the notorious Ericksen family – a family full of psychopaths. Olivia sets out to answer one question: Is psychopathy genetic or is it learned? She hesitantly decides to attend a family reunion at a secluded resort, and things take a Stephen King-like twist before she knows it.
I haven't read a psychological thriller in a few months, but this one made me want to go buy another one! Marr's descriptions were so vivid that I felt like I was in the story. I finished the story during a horrible thunderstorm, which made it all the more suspenseful!
Bookshop.org | Amazon | Goodreads
---
Joli
Beyond That, the Sea by Laura Spence-Ash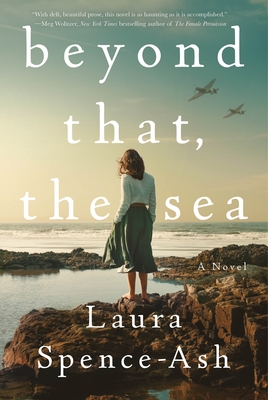 I chose to listen to Beyond That, the Sea on audiobook (through my favorite place to find audiobooks, Scribd), and I'm glad I did. It was just a great story to sink into that way! The narrator was great, her voice fit the mood of book really well.
The story was really a unique view of war. Bea is only 11 when she's sent to live in America while bombs fall on her home city of London, which is such a formative time in childhood. World War I lasted over 4 years, so she really ends up spending so much time there, it becomes what feels like home more than London does. She falls in with the family, loves having siblings, and gets used to the culture there.
The whole story included love, loss, grief, the passage of time, how people change after adolescence, familial relationships, and more, all with the backdrop of the sea and its moods. Overall I thought it was just a lovely book. Check out my full review of Beyond That, the Sea.
Bookshop.org | Amazon | Goodreads
---
Sparks Like Stars by Nadia Hashimi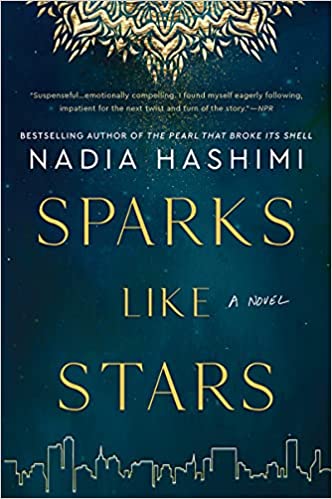 Sparks Like Stars was my book club's April pick, I chose to listen to it on audiobook, and I really enjoyed it! It was a beautiful book with suspense, grief, the meaning of family (and found family), heritage and belonging…it really packed a punch.
I loved that this book shows the reader this bright, vibrant, exciting Afghanistan before the Taliban. I really don't know much about the country's history, and I loved getting to know some of it.
I was super engaged while listening for much of the book, and I think it's an important emotional read.
Bookshop.org | Amazon | Goodreads
---
The Weight of Air by Kimberly Duffy
This is the second book by Kimberly Duffy that I've read and enjoyed!
Kimberly Duffy is a great storyteller. She really took me inside of the circus in ways I've never been before, and she develops characters with really deep feelings. The Weight of Air follows Mabel, a circus performer's child, as she grows and must leave the circus she grew up in to try to find her long-lost mother.
This book has a lot going for it. There's family drama, grief, love interests, what it really takes to be "strong", and more. Watch for my full review coming soon!
Bookshop.org | Amazon | Goodreads
---
Katie
My reading this month was all over the place, from science-fiction, to rereads, to middle grade, and lengthy nonfiction.
To Say Nothing of the Dog by Connie Willis
This is a time-travel novel that dips and swerves all over the place. In the 21st century, Oxford student Ned Henry is suffering from time lag, as the result of multiple trips to and from the 1940s in search of relics for the rebuilding of a cathedral. To hopefully get him some rest, Ned is sent to convalesce in Victorian England, but of course finds himself only further ensnared with a bulldog, a beautiful woman, and never ending jumble sales. As someone who's not usually a fan of time travel, I enjoyed this book for its sense of humor and descriptions of different eras. Highly recommend if you're looking for well-crafted, feel good science fiction.
Bookshop.org | Amazon | Goodreads
---
Bomb Shelter by Mary Laura Philpott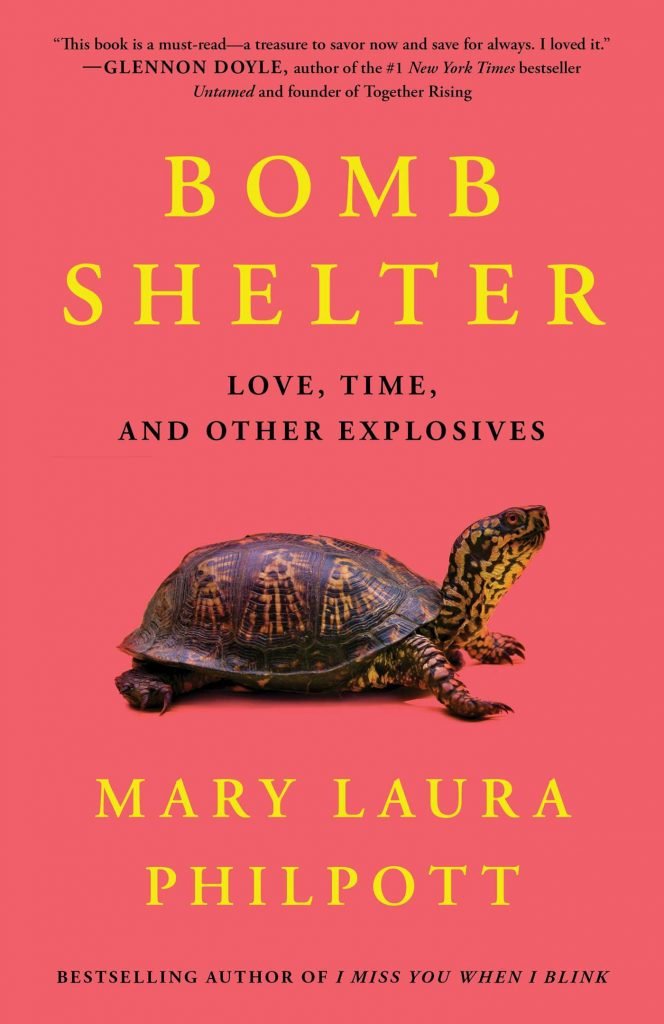 This was a fairly recent re-read for me of a book I first read last summer. Philpott is one of my favorite writers and this (her second essay collection) is brimming with a perfect mix of hope and realism. (Re)reading it was the perfect comfort book for me during a tough month and I ended up liking it more than I did on my first read.
Bookshop.org | Amazon | Goodreads
---
Don't Check Out This Book! by Kate Klise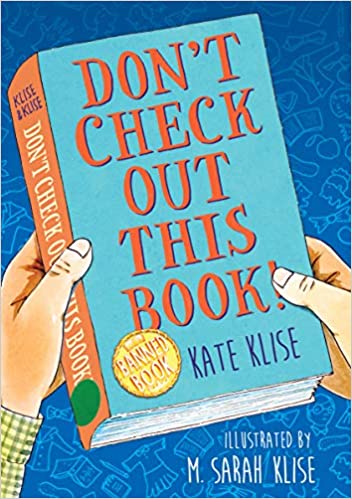 A quick read that I previewed for my middle graders. This is a short book full of puns and comprised of found documents. It tackles book banning, school admin, and school board politics through the eyes of sixth graders. A fun read for upper elementary kiddos!
Bookshop.org | Amazon | Goodreads
---
Are You There God? It's Me, Margaret by Judy Blume
Is the dialogue stilted? Yes. Are there some descriptions and moments that made me cringe? Absolutely. But it's a classic for a reason and I thoroughly enjoyed getting to read it again. Anyone want to see the movie with me?
Bookshop.org | Amazon | Goodreads
---
We Don't Know Ourselves: A Personal History of Modern Ireland by Fintan O'Toole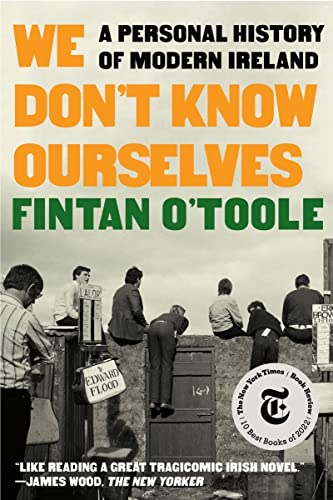 This book was my big read for the month. At almost six hundred pages, it's a series of short chapters about life in Ireland from 1958 up until almost the present, through the eyes of the author and his life. It's a book that is probably best suited to someone who's already familiar with the outlines and major players of modern, Irish history, but if you are willing to research along the way, it's a well-written reflection on the modernization of a country. I have so much to say about this book that it should probably be its own review; it's compelling not just for the historical facts it provides, but also for its reflections on the gaps between public histories and private knowledge.
Bookshop.org | Amazon | Goodreads
---
Rebecca
April's reading for me was all about Jane Harper, and boy did she deliver!
Exiles by Jane Harper
I started off the month with Exiles, Jane Harper's latest release. It was FANTASTIC. Exiles is the third book in the Aaron Falk series, and it did not disappoint. At the annual spring festival, Kim Gillespie's infant daughter is found alone in her stroller, and Kim is nowhere to be found. A year later, Kim's disappearance still doesn't sit right with those who knew her, and since her body still hasn't been found, the town can only speculate about what might have happened to her. When Aaron Falk comes back to town, he and his friend Raco can't shake the feeling that something about Kim's disappearance feels off, but the more they look into it, the more likely it seems that their questions will go unanswered. Exiles was completely and utterly unputdownable, and I absolutely loved it.
Bookshop.org | Amazon | Goodreads
---
The Survivors by Jane Harper
Like I said, this month was all about Jane Harper. I had had The Survivors on my list for over a year, waiting until I was in the mood to give it a go, and once I finished Exiles, I didn't want to read anything that wasn't written by Jane Harper. Kieran Elliott is haunted by one day in his past. That one day changed everything, and the guilt continues to weigh heavily on his heart. When a body is found on the beach, old secrets begin to surface and no one in the small coastal community can keep the truth from coming out. The Survivors was completely different from Exiles, but equally riveting. Another fantastic Harper novel, filled with all the suspense I was looking for, and more.
Bookshop.org | Amazon | Goodreads
---
Really Good, Actually by Monica Heisey
Really Good, Actually follows Maggie, a 29-year-old woman who is going through a bit of a crisis. She's no longer passionate about her graduate thesis, she's got little-to-no money, and she's in the midst of a painful divorce. Really Good, Actually is a sweet, funny story about the lengths we sometimes go to run away from ourselves. Halfway through the novel, I almost stopped reading. I honestly found Maggie selfish and frustrating and I didn't want to be in her head anymore. But I think that was the point—that sometimes life sucks and we become people even we ourselves don't want to be around. But if we have a good support system and a willingness to be introspective, we can find our way out of the darkness, back into the light.
Bookshop.org | Amazon | Goodreads
---
That's our list! What did you read in April?