Wondering what the best books set in Ireland are? Whether you're looking for historical fiction or something current, you'll find some great options on our list.
We've broken down the list by primary genre. You can use the links below to jump to a genre, or just browse the whole thing. For most of the series, we've just listed the first book, with its series in parentheses next to it so you know it's a series.
Disclosure – We earn a small commission for any items purchased through the Amazon or Bookshop.org links below at no extra cost to you. These earnings are put toward our website hosting costs. Thank you for supporting Literary Quicksand!
Alright, let's go!
The Best Books Set in Ireland, by Genre
Fiction
Circle of Friends by Maeve Binchy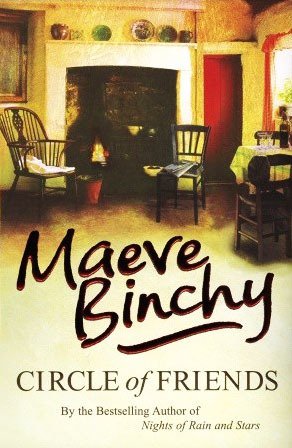 Big, generous-hearted Benny and the elfin Eve Malone have been best friends growing up in sleepy Knockglen. Their one thought is to get to Dublin, to university and to freedom…
On their first day at University College, Dublin, the inseparable pair are thrown together with fellow students Nan Mahon, beautiful but selfish, and handsome Jack Foley. But trouble is brewing for Benny and Eve's new circle of friends, and before long, they find passion, tragedy – and the independence they yearned for.
Bookshop.org | Amazon | Goodreads
---
The Green Road by Anne Enright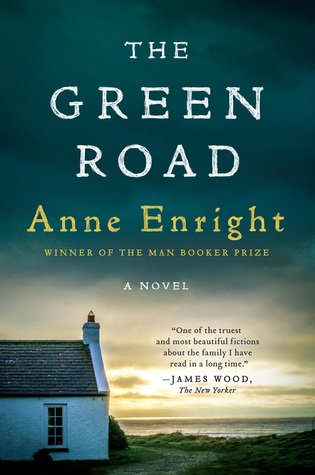 Spanning thirty years, The Green Road tells the story of Rosaleen, matriarch of the Madigans, a family on the cusp of either coming together or falling irreparably apart. As they grow up, Rosaleen's four children leave the west of Ireland for lives they could have never imagined in Dublin, New York, and Mali, West Africa. In her early old age their difficult, wonderful mother announces that she's decided to sell the house and divide the proceeds. Her adult children come back for a last Christmas, with the feeling that their childhoods are being erased, their personal history bought and sold.
A profoundly moving work about a family's desperate attempt to recover the relationships they've lost and forge the ones they never had, The Green Road is Enright's most mature, accomplished, and unforgettable novel to date.
Bookshop.org | Amazon | Goodreads
---
Normal People by Sally Rooney
At school Connell and Marianne pretend not to know each other. He's popular and well-adjusted, star of the school soccer team while she is lonely, proud, and intensely private. But when Connell comes to pick his mother up from her housekeeping job at Marianne's house, a strange and indelible connection grows between the two teenagers – one they are determined to conceal.
A year later, they're both studying at Trinity College in Dublin. Marianne has found her feet in a new social world while Connell hangs at the sidelines, shy and uncertain. Throughout their years in college, Marianne and Connell circle one another, straying toward other people and possibilities but always magnetically, irresistibly drawn back together. Then, as she veers into self-destruction and he begins to search for meaning elsewhere, each must confront how far they are willing to go to save the other.
Bookshop.org | Amazon | Goodreads
---
The Library at the Edge of the World (Finfarran Peninsula #1) by Felicity Hayes-McCoy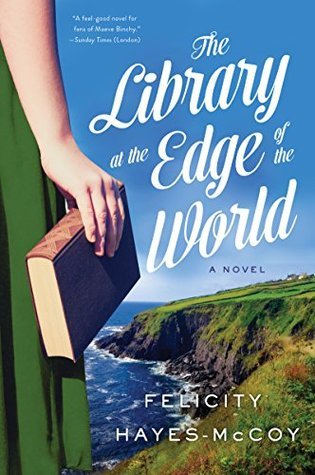 Local librarian Hanna Casey is wondering where it all went wrong … Driving her mobile library van through Finfarran's farms and villages, she tries not to think of the sophisticated London life she abandoned when she left her cheating husband. Or that she's now stuck in her crotchety mum's spare bedroom.
With her daughter Jazz travelling the world and her relationship with her mother growing increasingly fraught, Hanna decides to reclaim her independence. Then, when the threatened closure of her library puts her plans in jeopardy, she finds herself leading a battle to restore the heart and soul of the fragmented community. Will she also find the new life she's been searching for?
Bookshop.org | Amazon | Goodreads
---
Watermelon (Walsh Family #1) by Marian Keyes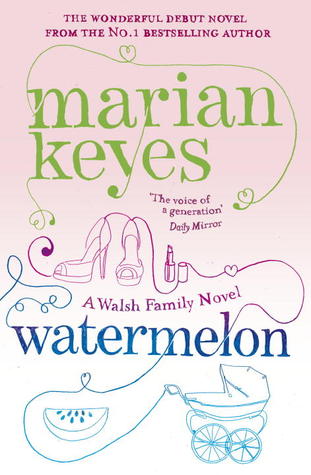 Claire has everything she ever wanted: a husband she adores, a great apartment, a good job. Then, on the day she gives birth to their first baby, James informs her that he's leaving her. Claire is left with a newborn daughter, a broken heart, and a postpartum body that she can hardly bear to look at.
She decides to go home to Dublin. And there, sheltered by the love of a quirky family, she gets better. So much so, in fact, that when James slithers back into her life, he's in for a bit of a surprise.
Bookshop.org | Amazon | Goodreads
---
Good Eggs by Rebecca Hardiman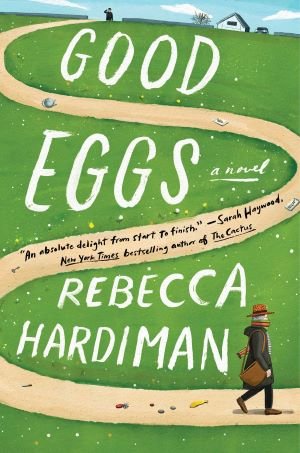 When Kevin Gogarty's irrepressible eighty-three-year-old mother, Millie, is caught shoplifting yet again, he has no choice but to hire a caretaker to keep an eye on her. Kevin, recently unemployed, is already at his wits' end tending to a full house while his wife travels to exotic locales for work, leaving him solo with his sulky, misbehaved teenaged daughter, Aideen, whose troubles escalate when she befriends the campus rebel at her new boarding school.
Into the Gogarty fray steps Sylvia, Millie's upbeat American home aide, who appears at first to be their saving grace—until she catapults the Gogarty clan into their greatest crisis yet.
With charm, humor, and pathos to spare, Good Eggs is a delightful study in self-determination; the notion that it's never too late to start living; and the unique redemption that family, despite its maddening flaws, can offer.
Bookshop.org | Amazon | Goodreads
---
A Portrait of the Artist as a Young Man by James Joyce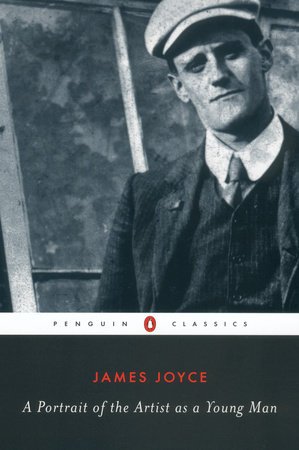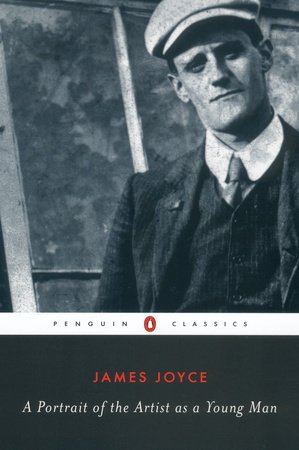 The portrayal of Stephen Dedalus's Dublin childhood and youth, his quest for identity through art and his gradual emancipation from the claims of family, religion and Ireland itself, is also an oblique self-portrait of the young James Joyce and a universal testament to the artist's 'eternal imagination'. Both an insight into Joyce's life and childhood, and a unique work of modernist fiction, A Portrait of the Artist as a Young Man is a novel of sexual awakening, religious rebellion and the essential search for voice and meaning that every nascent artist must face in order to blossom fully into themselves.
Bookshop.org | Amazon | Goodreads
---
The Spinning Heart by Donal Ryan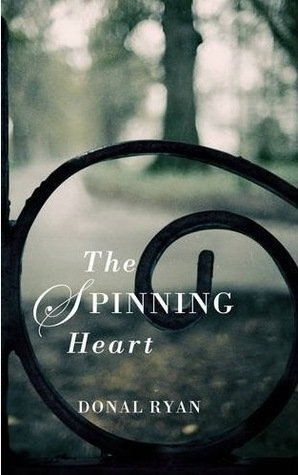 In the aftermath of Ireland's financial collapse, dangerous tensions surface in an Irish town. As violence flares, the characters face a battle between public persona and inner desires. Through a chorus of unique voices, each struggling to tell their own kind of truth, a single authentic tale unfolds.
The Spinning Heart speaks for contemporary Ireland like no other novel. Wry, vulnerable, all-too human, it captures the language and spirit of rural Ireland and with uncanny perception articulates the words and thoughts of a generation. Technically daring and evocative of Patrick McCabe and J.M. Synge, this novel of small-town life is witty, dark and sweetly poignant.
Bookshop.org | Amazon | Goodreads
---
Cal by Bernard MacLaverty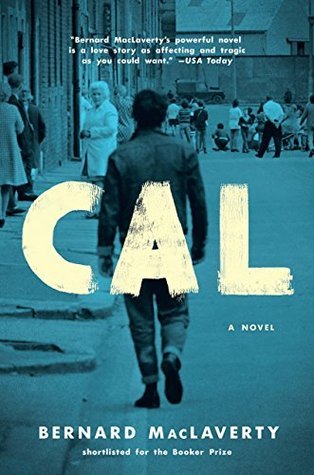 For Cal, a Belfast teenager who, against his will, is involved in the terrible war between Catholics and Protestants, some of the choices are devastatingly simple: he can work in the slaughterhouse that nauseates him or join the dole queue; he can brood on his past or plan a future with the beautiful, widowed Marcella for whose grief he shares more than a little responsibility.
Bookshop.org | Amazon | Goodreads
---
O'Mara's (The Guesthouse on the Green #1) by Michelle Vernal
Aisling O'Mara. Her heart was broken once, and she won't let it happen twice. Besides, she's far too busy managing the guesthouse, shopping for designer shoes and learning to dance the salsa for love. So she's built a fortress as impenetrable as the Berlin Wall around her heart.
Now her former fiancé has reappeared in Dublin, and he's determined to knock that wall down. But, can she trust him or, has love been stepping on her toes all along?
Una Brennan's booked into the guesthouse she used to walk past each morning when she was a young girl, full of hopes and dreams. She left Dublin more than fifty years ago, vowing she'd never set foot in the city again. What devastating event caused her to go, and what's brought her back now?
Other people's problems are easy to solve, and when these two very different women share a late-night pot of tea, they might open each other's eyes to the possibility of learning to love again.
Bookshop.org | Amazon | Goodreads
---
Ladies' Night at Finbar's Hotel by Maeve Binchy, Clare Boylan, Emma Donoghue, Anne Haverty, Éilís Ní Dhuibhne, Kate O'Riordan, Deirdre Purcell
A year has passed since the closing of Finbar's Hotel, a down-on-its-heels hotel on the Dublin quays. Now it has reopened its doors – as an ultra-chic Euro hotel. Ladies' Night describes, with inimitable Irish wit, one night in its newly illustrious surroundings. In one room a man surreptitiously helps his wife's friend get pregnant, while next door a businesswoman battles her father. And down the hall, a nun struggles with the most important mission of her life. A spirited mix of pathos and humor, this is a tour of the human experience, told with panache by Ireland's finest modern storytellers.
Bookshop.org | Amazon | Goodreads
---
Nora Webster by Colm Tóibín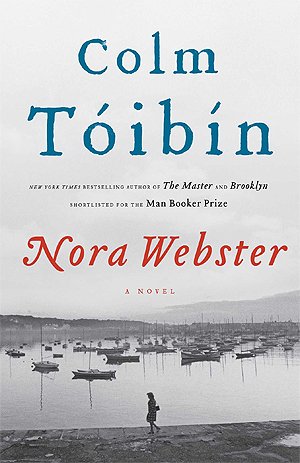 Set in Wexford, Ireland, and in breathtaking Ballyconnigar by the sea, Colm Toibin's tour de force eighth novel introduces the formidable, memorable Nora Webster. Widowed at 40, with four children and not enough money, Nora has lost the love of her life, Maurice, the man who rescued her from the stifling world she was born into. Wounded and self-centred from grief and the need to provide for her family, she struggles to be attentive to her children's needs and their own difficult loss. In masterfully detailing the intimate lives of one small family, Toibin has given us a vivid portrait of a time and an intricately woven tapestry of lives in a small town where everyone knows everyone's business, and where well-meaning gestures often have unforeseen consequences. Toibin has created one of contemporary fiction's most memorable female characters, one who has the strength and depth of Ibsen's Hedda Gabler. In Nora Webster, Colm Toibin is writing at the height of his powers.
Bookshop.org | Amazon | Goodreads
---
When All Is Said by Anne Griffin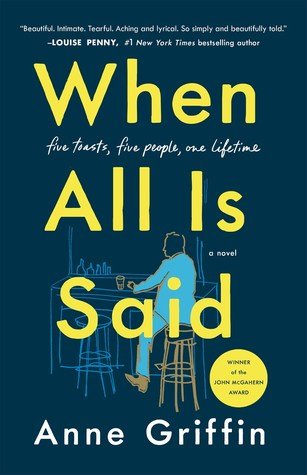 A tale of a single night. The story of a lifetime.
If you had to pick five people to sum up your life, who would they be? If you were to raise a glass to each of them, what would you say? And what would you learn about yourself, when all is said and done?
This is the story of Maurice Hannigan, who, over the course of a Saturday night in June, orders five different drinks at the Rainford House Hotel. With each he toasts a person vital to him: his doomed older brother, his troubled sister-in-law, his daughter of fifteen minutes, his son far off in America, and his late, lamented wife. And through these people, the ones who left him behind, he tells the story of his own life, with all its regrets and feuds, loves and triumphs.
Beautifully written, powerfully felt, When All Is Said promises to be the next great Irish novel.
Bookshop.org | Amazon | Goodreads
---
You Have to Make Your Own Fun Around Here by Frances Macken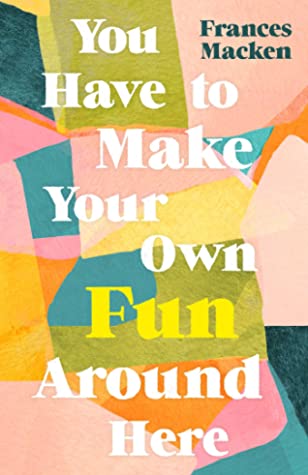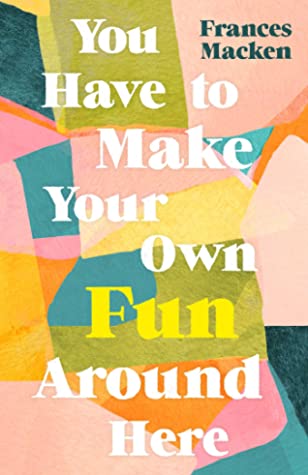 Katie, Maeve and Evelyn have been friends forever. Outspoken, unpredictable and intoxicating, Evelyn is the undisputed leader of the trio. But Katie's dream of escaping their tiny rural town for a new life in Dublin confronts her with a choice: to hold onto a friendship that has made her who she is, or risk leaving her best friend behind.
Told from Katie's witty, quirky perspective and filled with unforgettable characters, this moving, immersive and very funny study of sisterhood takes a keen-eyed look at the delights and complexities of female friendship, the corrosive power of jealousy and guilt, and the people and places that shape us. Compellingly readable and effortlessly sharp, fizzing with the voices of rural Ireland, this is an unmissable novel from a dazzling new talent.
Bookshop.org | Amazon | Goodreads
---
The Sea by John Banville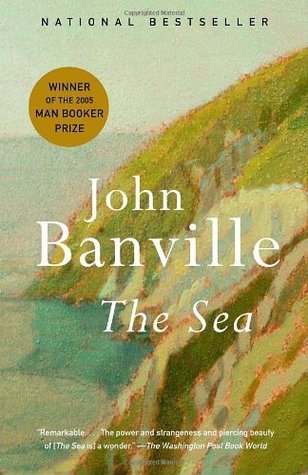 In this luminous novel about love, loss, and the unpredictable power of memory, John Banville introduces us to Max Morden, a middle-aged Irishman who has gone back to the seaside town where he spent his summer holidays as a child to cope with the recent loss of his wife. It is also a return to the place where he met the Graces, the well-heeled family with whom he experienced the strange suddenness of both love and death for the first time. What Max comes to understand about the past, and about its indelible effects on him, is at the center of this elegiac, gorgeously written novel among the finest we have had from this masterful writer."
Bookshop.org | Amazon | Goodreads
---
At Swim-Two-Birds by Flann O'Brien
A wildly comic send-up of Irish literature and culture, At Swim-Two-Birds is the story of a young, lazy, and frequently drunk Irish college student who lives with his curmudgeonly uncle in Dublin. When not in bed (where he seems to spend most of his time) or reading he is composing a mischief-filled novel about Dermot Trellis, a second-rate author whose characters ultimately rebel against him and seek vengeance. From drugging him as he sleeps to dropping the ceiling on his head, these figures of Irish myth make Trellis pay dearly for his bad writing.
Hilariously funny and inventive, At Swim-Two-Birds has influenced generations of writers, opening up new possibilities for what can be done in fiction. It is a true masterpiece of Irish literature.
Bookshop.org | Amazon | Goodreads
---
Skippy Dies by Paul Murray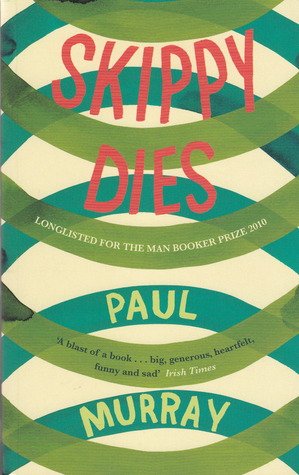 Why does Skippy, a fourteen-year-old boy at Dublin's venerable Seabrook College, end up dead on the floor of the local doughnut shop?
Could it have something to do with his friend Ruprecht Van Doren, an overweight genius who is determined to open a portal into a parallel universe using ten-dimensional string theory?
Could it involve Carl, the teenage drug dealer and borderline psychotic who is Skippy's rival in love?
Or could "the Automator", the ruthless, smooth-talking headmaster intent on modernizing the school, have something to hide?
Why Skippy dies and what happens next is the subject of this dazzling and uproarious novel, unraveling a mystery that links the boys of Seabrook College to their parents and teachers in ways nobody could have imagined. With a cast of characters that ranges from hip-hop-loving fourteen-year-old Eoin "MC Sexecutioner" Flynn to basketball-playing midget Philip Kilfether, packed with questions and answers on everything from Ritalin, to M-theory, to bungee jumping, to the hidden meaning of the poetry of Robert Frost, Skippy Dies is a heartfelt, hilarious portrait of the pain, joy, and occasional beauty of adolescence, and a tragic depiction of a world always happy to sacrifice its weakest members. As the twenty-first century enters its teenage years, this is a breathtaking novel from a young writer who will come to define his generation.
Bookshop.org | Amazon | Goodreads
---
Mystery/Thriller/Crime
In the Woods (Dublin Murder Squad #1) by Tana French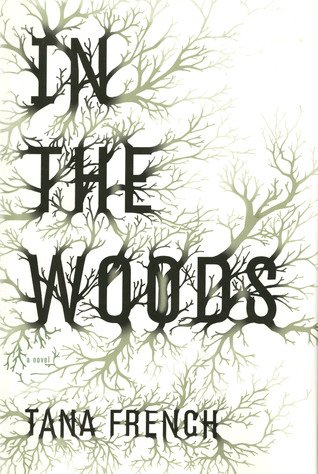 As dusk approaches a small Dublin suburb in the summer of 1984, mothers begin to call their children home. But on this warm evening, three children do not return from the dark and silent woods. When the police arrive, they find only one of the children gripping a tree trunk in terror, wearing blood-filled sneakers, and unable to recall a single detail of the previous hours.
Twenty years later, the found boy, Rob Ryan, is a detective on the Dublin Murder Squad and keeps his past a secret. But when a twelve-year-old girl is found murdered in the same woods, he and Detective Cassie Maddox—his partner and closest friend—find themselves investigating a case chillingly similar to the previous unsolved mystery. Now, with only snippets of long-buried memories to guide him, Ryan has the chance to uncover both the mystery of the case before him and that of his own shadowy past.
Bookshop.org | Amazon | Goodreads
---
The Likeness (Dublin Murder Squad #2) by Tana French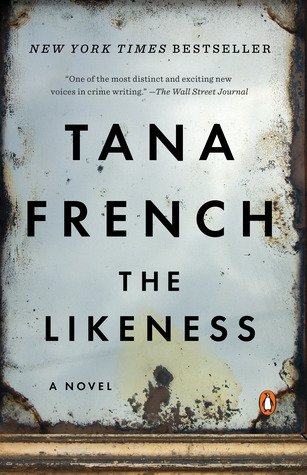 Still traumatised by her brush with a psychopath, Detective Cassie Maddox transfers out of the Murder squad and starts a relationship with fellow detective Sam O'Neill. When he calls her to the scene of his new case, she is shocked to find that the murdered girl is her double. What's more, her ID shows she is Lexie Madison – the identity Cassie used, years ago, as an undercover detective. With no leads, no suspects and no clues to Lexie's real identity, Cassie's old boss spots the opportunity of a lifetime: send Cassie undercover in her place, to tempt the killer out of hiding to finish the job.
Bookhop.org | Amazon | Goodreads
---
With Our Blessing (Inspector Tom Reynolds #1) by Jo Spain
It's true what they say . . . revenge is sweet.

1975
A baby, minutes old, is forcibly taken from its devastated mother.
2010
The body of an elderly woman is found in a Dublin public park in the depths of winter.
Detective Inspector Tom Reynolds is on the case. He's convinced the murder is linked to historical events that took place in the notorious Magdalene Laundries. Reynolds and his team follow the trail to an isolated convent in the Irish countryside. But once inside, it becomes disturbingly clear that the killer is amongst them . . . and is determined to exact further vengeance for the sins of the past.
Bookshop.org | Amazon | Goodreads
---
The Guest List by Lucy Foley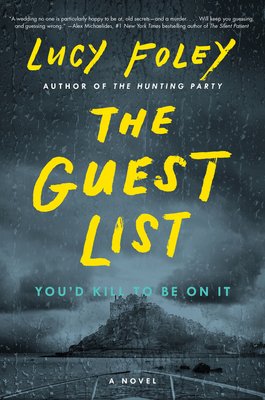 On an island off the coast of Ireland, guests gather to celebrate two people joining their lives together as one. The groom: handsome and charming, a rising television star. The bride: smart and ambitious, a magazine publisher. It's a wedding for a magazine, or for a celebrity: the designer dress, the remote location, the luxe party favors, the boutique whiskey. The cell phone service may be spotty and the waves may be rough, but every detail has been expertly planned and will be expertly executed.
But perfection is for plans, and people are all too human. As the champagne is popped and the festivities begin, resentments and petty jealousies begin to mingle with the reminiscences and well wishes. The groomsmen begin the drinking game from their school days. The bridesmaid not-so-accidentally ruins her dress. The bride's oldest (male) friend gives an uncomfortably caring toast.
And then someone turns up dead. Who didn't wish the happy couple well? And perhaps more important, why?
Bookshop.org | Amazon | Goodreads
---
A Keeper by Graham Norton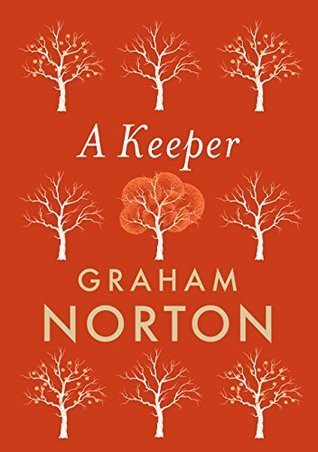 When Elizabeth Keane returns to Ireland after her mother's death, she's focused only on saying goodbye to that dark and dismal part of her life. Her childhood home is packed solid with useless junk, her mother's presence already fading. But within this mess, she discovers a small stash of letters—and ultimately, the truth.
Forty years earlier, a young woman stumbles from a remote stone house, the night quiet except for the constant wind that encircles her as she hurries deeper into the darkness away from the cliffs and the sea. She has no sense of where she is going, only that she must keep on.
Bookshop.org | Amazon | Goodreads
---
The Cold Cold Ground (Detective Sean Duffy #1) by Adrian McKinty
Detective Sergeant Duffy is the man tasked with trying to get to the bottom of it all. It's no easy job – especially when it turns out that one of the victims was involved in the IRA, but last seen discussing business with someone from the UVF. Add to that the fact that as a Catholic policemen, it doesn't matter which side he's on, because nobody trusts him – and Sergeant Duffy really is in a no-win situation.
Fast-paced, evocative and brutal, The Cold, Cold Ground is a brilliant depiction of Belfast at the height of the Troubles – and a cop treading a thin, thin line.
Bookshop.org | Amazon | Goodreads
---
The Ruin (Cormac Reilly #1) by Dervla McTiernan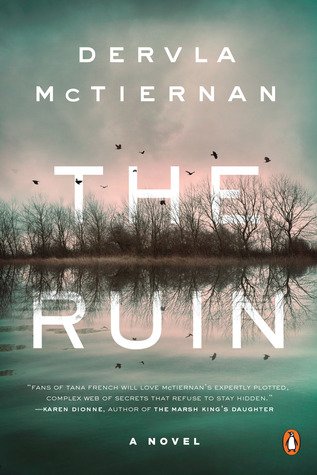 It's been twenty years since Cormac Reilly discovered the body of Hilaria Blake in her crumbling Georgian home. But he's never forgotten the two children she left behind…
When Aisling Conroy's boyfriend Jack is found in the freezing black waters of the river Corrib, the police tell her it was suicide. A surgical resident, she throws herself into study and work, trying to forget – until Jack's sister Maude shows up. Maude suspects foul play, and she is determined to prove it.
DI Cormac Reilly is the detective assigned with the re-investigation of an 'accidental' overdose twenty years ago – of Jack and Maude's drug- and alcohol-addled mother. Cormac is under increasing pressure to charge Maude for murder when his colleague Danny uncovers a piece of evidence that will change everything…
Bookshop.org | Amazon | Goodreads
---
Himself by Jess Kidd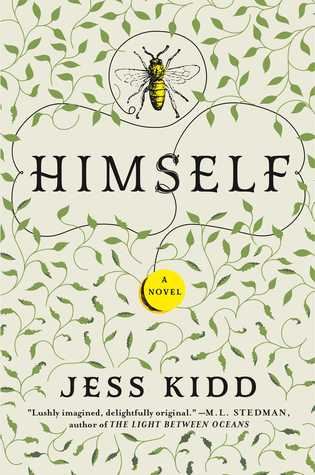 When Mahony returns to Mulderrig, a speck of a place on Ireland's west coast, he brings only a photograph of his long-lost mother and a determination to do battle with the village's lies.
His arrival causes cheeks to flush and arms to fold in disapproval. No one in the village – living or dead – will tell what happened to the teenage mother who abandoned him as a baby, despite Mahony's certainty that more than one of them has answers.
Between Mulderrig's sly priest, its pitiless nurse and the caustic elderly actress throwing herself into her final village play, this beautiful and darkly comic debut novel creates an unforgettable world of mystery, bloody violence and buried secrets.
Bookshop.org | Amazon | Goodreads
---
Small Things Like These by Claire Keegan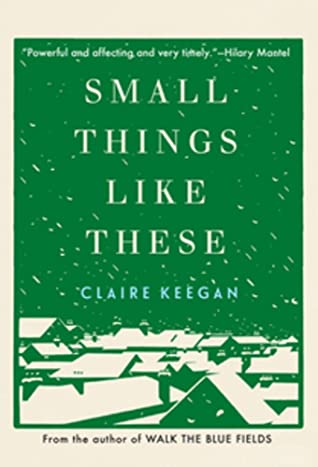 It is 1985 in a small Irish town. During the weeks leading up to Christmas, Bill Furlong, a coal merchant and family man faces into his busiest season. Early one morning, while delivering an order to the local convent, Bill makes a discovery which forces him to confront both his past and the complicit silences of a town controlled by the church.
Already an international bestseller, Small Things Like These is a deeply affecting story of hope, quiet heroism, and empathy from one of our most critically lauded and iconic writers.
Bookshop.org | Amazon | Goodreads
---
Haunted Ground (Nora Gavin #1) by Erin Hart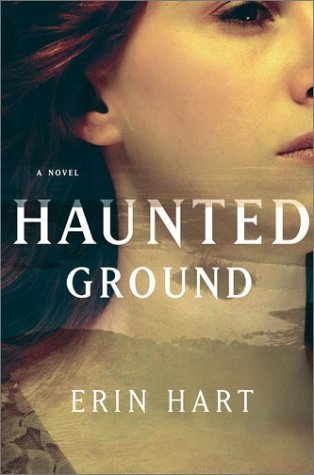 When farmers cutting turf in a peat bog make a grisly discovery — the perfectly preserved severed head of a young woman with long red hair — Irish archaeologist Cormac Maguire and American pathologist Nora Gavin team up in a case that will open old wounds.
Peat bogs prevent decay, so the decapitated young woman could have been buried for two decades, two centuries, or even much longer. Who is she? When was she killed? The extraordinary find leads to even more disturbing puzzles. The red-haired girl is clearly a case for the archaeologists, not the police. Still, her tale may have shocking ties to the present, and Cormac and Nora must use cutting-edge techniques to preserve ancient evidence.
And the red-haired girl is not the only enigma in this remote corner of Galway. Two years earlier, Mina Osborne, the local landowner's Indian-born wife, went for a walk with her young son and never returned. Did Mina simply decide to disappear, or did mother and child become lost in the treacherous bog? Could they, too, be hidden in its depths, only to be discovered centuries from now? Or did the landowner, Hugh Osborne, murder his family, as some villagers suspect?
Bracklyn House, Osborne's stately home, holds many secrets for Nora and Cormac and policeman Garrett Devaney. But time is running out. Devaney's superiors want him off the Osborne case. Now. He wants to stay and find a killer.
Bookshop.org | Amazon | Goodreads
---
Historical Fiction
The Wonder by Emma Donoghue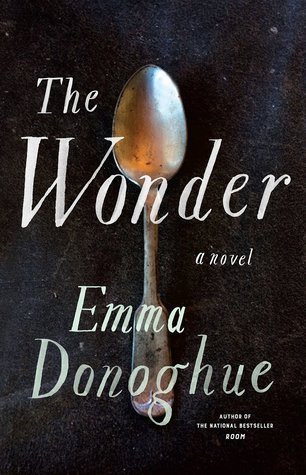 The Irish Midlands, 1859. An English nurse, Lib Wright, is summoned to a tiny village to observe what some are claiming as a medical anomaly or a miracle – a girl said to have survived without food for months. Tourists have flocked to the cabin of eleven-year-old Anna O'Donnell, and a journalist has come down to cover the sensation. The Wonder is a tale of two strangers who transform each other's lives, a psychological thriller, and a story of love pitted against evil.
Bookshop.org | Amazon | Goodreads
---
The Pull of the Stars by Emma Donoghue
In an Ireland doubly ravaged by war and disease, Nurse Julia Power works at an understaffed hospital in the city center, where expectant mothers who have come down with the terrible new Flu are quarantined together. Into Julia's regimented world step two outsiders—Doctor Kathleen Lynn, a rumored Rebel on the run from the police, and a young volunteer helper, Bridie Sweeney.
In the darkness and intensity of this tiny ward, over three days, these women change each other's lives in unexpected ways. They lose patients to this baffling pandemic, but they also shepherd new life into a fearful world. With tireless tenderness and humanity, carers and mothers alike somehow do their impossible work.
In The Pull of the Stars, Emma Donoghue once again finds the light in the darkness in this new classic of hope and survival against all odds.
Bookshop.org | Amazon | Goodreads
---
The Heart's Invisible Furies by John Boyne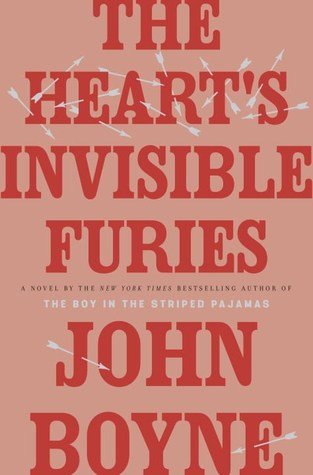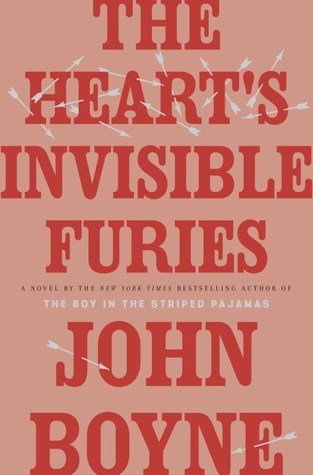 Cyril Avery is not a real Avery or at least that's what his adoptive parents tell him. And he never will be. But if he isn't a real Avery, then who is he?
Born out of wedlock to a teenage girl cast out from her rural Irish community and adopted by a well-to-do if eccentric Dublin couple via the intervention of a hunchbacked Redemptorist nun, Cyril is adrift in the world, anchored only tenuously by his heartfelt friendship with the infinitely more glamourous and dangerous Julian Woodbead.
At the mercy of fortune and coincidence, he will spend a lifetime coming to know himself and where he came from – and over his three score years and ten, will struggle to discover an identity, a home, a country and much more.
Bookshop.org | Amazon | Goodreads
---
The Killing Snows: The Defining Novel of the Great Irish Famine (Irish Famine #1) by Charles Egan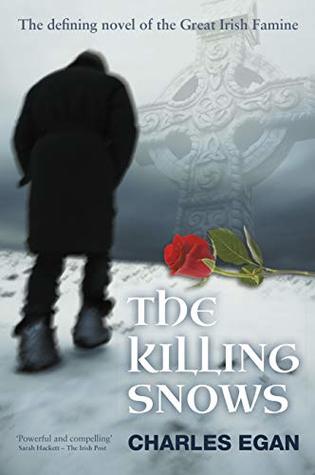 This book is fiction.
The story that inspired it was not.
In 1990, a box of very old documents was found on a small farm in the west of Ireland. They had been stored for well over a hundred years and told an incredible story of suffering, of love and of courage.
In 1846, a young couple met during the worst days of the Great Irish Famine. 'The Killing Snows' is a way to imagine what led to their meeting and what followed from it.
Bookshop.org | Amazon | Goodreads
---
An Irish Country Doctor (Irish Country #1) by Patrick Taylor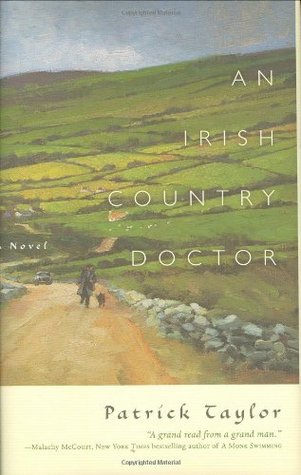 Barry Laverty, M.B., can barely find the village of Ballybucklebo on a map when he first sets out to seek gainful employment there, but already he knows that there is nowhere he would rather live than in the emerald hills and dales of Northern Ireland. The proud owner of a spanking-new medical degree and little else in the way of worldly possessions, Barry jumps at the chance to secure a position as an assistant in a small rural practice.
At least until he meets Dr. Fingal Flahertie O'Reilly.
The older physician, whose motto is to never let the patients get the upper hand, has his own way of doing things. At first, Barry can't decide if the pugnacious O'Reilly is the biggest charlatan he has ever met, or the best teacher he could ever hope for. Through O'Reilly Barry soon gets to know all of the village's colorful and endearing residents, including:
A malingering Major and his equally hypochondriacal wife;
An unwed servant girl, who refuses to divulge the father of her upcoming baby;
A slightly daft old couple unable to marry for lack of a roof;
And a host of other eccentric characters who make every day an education for the inexperienced young doctor.
Ballybucklebo is long way from Belfast, and Barry is quick to discover that he still has a lot to learn about the quirks and traditions of country life. But with pluck and compassion and only the slightest touch of blarney, he will find out more about life—and love—than he ever imagined back in medical school.
Bookshop.org | Amazon | Goodreads
---
What the Wind Knows by Amy Harmon
Anne Gallagher grew up enchanted by her grandfather's stories of Ireland. Heartbroken at his death, she travels to his childhood home to spread his ashes. There, overcome with memories of the man she adored and consumed by a history she never knew, she is pulled into another time.
The Ireland of 1921, teetering on the edge of war, is a dangerous place in which to awaken. But there Anne finds herself, hurt, disoriented, and under the care of Dr. Thomas Smith, guardian to a young boy who is oddly familiar. Mistaken for the boy's long-missing mother, Anne adopts her identity, convinced the woman's disappearance is connected to her own.
As tensions rise, Thomas joins the struggle for Ireland's independence and Anne is drawn into the conflict beside him. Caught between history and her heart, she must decide whether she's willing to let go of the life she knew for a love she never thought she'd find. But in the end, is the choice actually hers to make?
Bookshop.org | Amazon | Goodreads
---
Trinity by Leon Uris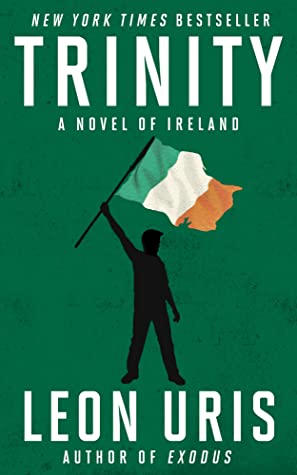 From the acclaimed author who enthralled the world with Exodus, Battle Cry, QB VII, Topaz, and other beloved classics of twentieth-century fiction comes a sweeping and powerful epic adventure that captures the "terrible beauty" of Ireland during its long and bloody struggle for freedom. It is the electrifying story of an idealistic young Catholic rebel and the valiant and beautiful Protestant girl who defied her heritage to join his cause. It is a tale of love and danger, of triumph at an unthinkable cost—a magnificent portrait of a people divided by class, faith, and prejudice—an unforgettable saga of the fires that devastated a majestic land… and the unquenchable flames that burn in the human heart.
Bookshop.org | Amazon | Goodreads
---
The Outside Boy by Jeanine Cummins
Ireland, 1959: Young Christy Hurley is a Pavee gypsy, traveling with his father and extended family from town to town, carrying all their worldly possessions in their wagons. Christy carries with him a burden of guilt as well, haunted by the story of his mother's death in childbirth. The peripatetic life is the only one Christy has ever known, but when his grandfather dies, everything changes. His father decides to settle down temporarily in a town where Christy and his cousin can attend mass and receive proper schooling. But they are still treated as outsiders.
As Christy's exposure to a different life causes him to question who he is and where he belongs, the answer may lie with an old newspaper photograph and a long-buried family secret that could change his life forever…
Bookshop.org | Amazon | Goodreads
---
This Is Happiness by Niall Williams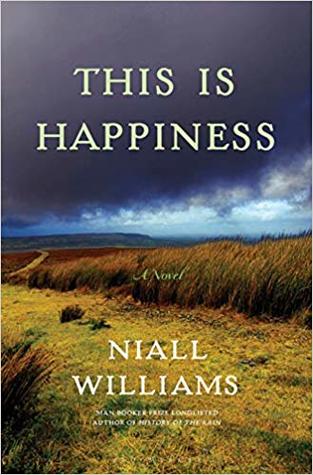 Change is coming to Faha, a small Irish parish that hasn't changed in a thousand years.
For one thing, the rain is stopping. Nobody remembers when it started; rain on the western seaboard is a condition of living. But now – just as Father Coffey proclaims the coming of the electricity – the rain clouds are lifting. Seventeen-year-old Noel Crowe is idling in the unexpected sunshine when Christy makes his first entrance into Faha, bringing secrets he needs to atone for. Though he can't explain it, Noel knows right then: something has changed.
As the people of Faha anticipate the endlessly procrastinated advent of the electricity, and Noel navigates his own coming-of-age and his fallings in and out of love, Christy's past gradually comes to light, casting a new glow on a small world.
Harking back to a simpler time, This Is Happiness is a tender portrait of a community – its idiosyncrasies and traditions, its paradoxes and kindnesses, its failures and triumphs – and a coming-of-age tale like no other. Luminous and lyrical, yet anchored by roots running deep into the earthy and everyday, it is about the power of stories: their invisible currents that run through all we do, writing and rewriting us, and the transforming light that they throw onto our world.
Bookshop.org | Amazon | Goodreads
---
The Star and the Shamrock (The Star and the Shamrock #1) by Jean Grainger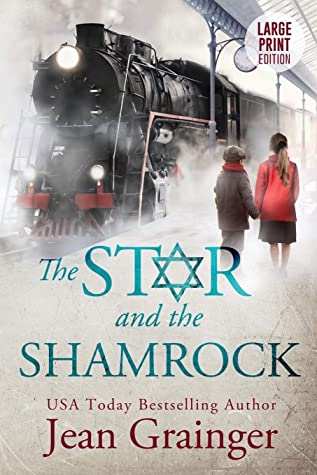 Ariella Bannon has no choice: she must put her precious children, Liesl and Erich, on that train or allow them to become prey for the Nazis.
Berlin 1939.
When her husband doesn't come home one day, Ariella realises that the only way she can ensure her Jewish children's safety is to avail of the Kindertransport, but can she bear to let them go?
A thousand miles away, Elizabeth Klein has closed herself off from the world. Losing her husband on the last day of the Great War, and her child months later, she cannot, will not, love again. It hurts too much.
But she is all Liesl and Erich Bannon have.
Thrown together in the wild countryside of Northern Ireland, Elizabeth and the Bannon children discover that life in the country is anything but tranquil. Danger and intrigue lurk everywhere, and some people are not what they seem.
Bookshop.org | Amazon | Goodreads
---
Shannon by Frank Delaney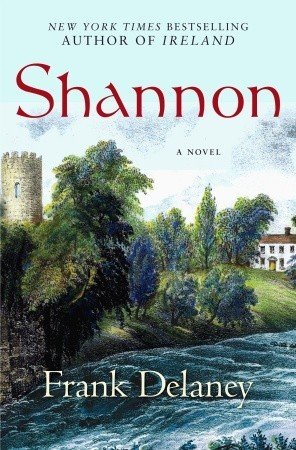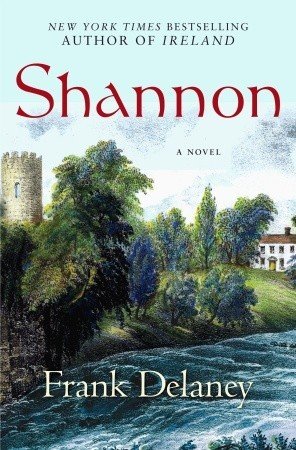 In the summer of 1922, Robert Shannon, a Marine chaplain and a young American hero of the Great War, lands in Ireland. He still suffers from shell shock, and his mentor hopes that a journey Robert had always wanted to make—to find his family roots along the banks of the River Shannon—will restore his equilibrium and his vocation. But there is more to the story: On his return from the war, Robert had witnessed startling corruption in the Archdiocese of Boston. He has been sent to Ireland to secure his silence—permanently. As Robert faces the dangers of a strife-torn Ireland roiling in civil war, the nation's myths and people, its beliefs and traditions, unfurl healingly before him. And the River Shannon gives comfort to the young man who is inspired by the words of his mentor: "Find your soul and you'll live."
Bookshop.org | Amazon | Goodreads
---
Ireland by Frank Delaney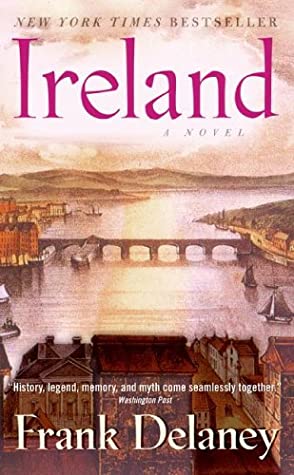 In the winter of 1951, a storyteller arrives at the home of nine-year-old Ronan O'Mara in the Irish countryside. The last practitioner of an honored, centuries-old tradition, the Seanchai enthralls his assembled audience for three evenings running with narratives of foolish kings and fabled saints, of enduring accomplishments and selfless acts — until he is banished from the household for blasphemy and moves on. But these three incomparable nights have changed young Ronan forever, setting him on the course he will follow for years to come — as he pursues the elusive, itinerant storyteller . . . and the magical tales that are no less than the glorious saga of his tenacious, troubled, and extraordinary isle.
Bookshop.org | Amazon | Goodreads
---
The Princes of Ireland (The Dublin Saga #1) by Edward Rutherfurd
Brilliantly weaving impeccable historical research with stirring storytelling, Edward Rutherfurd explores our shared Celtic roots in a magnificent epic of Ireland spanning eleven centuries. While vividly conveying the passions and struggles that shaped particularly the character of Dublin, Rutherfurd portrays the major events in Irish history: the tribal culture of pagan Ireland; the mission of Saint Patrick; the coming of the Vikings; the making of treasures like the Book of Kells; and the tricks of Henry II, which gave England its first foothold in medieval Ireland. Through the interlocking stories of a memorable cast of characters–druids and chieftains, monks and smugglers, noblewomen and farmwives, laborers and orphans, rebels and cowards–Rutherfurd captures the essence of a place and its people in a thrilling story steeped in the tragedy and glory that are Ireland.
Bookshop.org | Amazon | Goodreads
---
Fantasy
The Awakening (The Dragon Heart Legacy #1) by Nora Roberts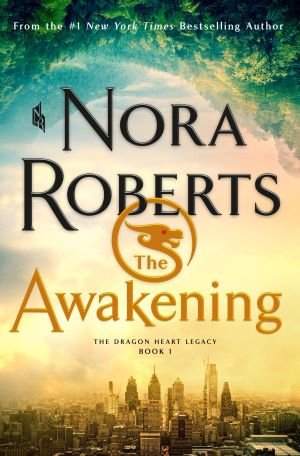 When Breen Kelly was a girl, her father would tell her stories of magical places. Now she's an anxious twentysomething mired in student debt and working a job she hates. But one day she stumbles upon a shocking discovery: her mother has been hiding an investment account in her name. It has been funded by her long-lost father—and it's worth nearly four million dollars.
This newfound fortune would be life-changing for anyone. But little does Breen know that when she uses some of the money to journey to Ireland, it will unlock mysteries she couldn't have imagined. Here, she will begin to understand why she kept seeing that silver-haired, elusive man, why she imagined his voice in her head saying Come home, Breen Siobhan. It's time you came home. Why she dreamed of dragons. And where her true destiny lies—through a portal in Galway that takes her to a land of faeries and mermaids, to a man named Keegan, and to the courage in her own heart that will guide her through a powerful, dangerous destiny…
Bookshop.org | Amazon | Goodreads
---
Daughter of the Forest (Sevenwaters #1) by Juliet Marillier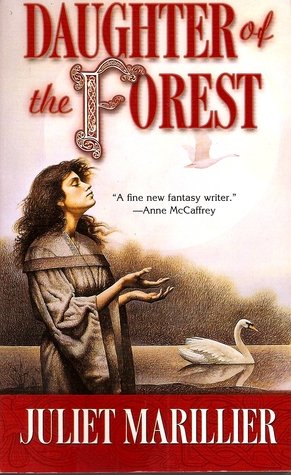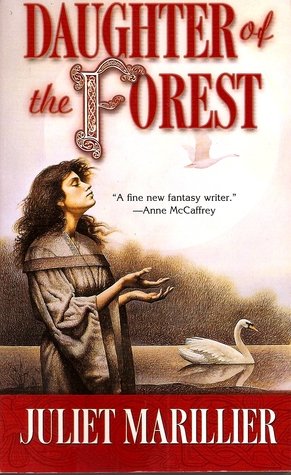 Lovely Sorcha is the seventh child and only daughter of Lord Colum of Sevenwaters. Bereft of a mother, she is comforted by her six brothers who love and protect her. Sorcha is the light in their lives: they are determined that she know only contentment.
But Sorcha's joy is shattered when her father is bewitched by his new wife, an evil enchantress who binds her brothers with a terrible spell, a spell which only Sorcha can lift—by staying silent. If she speaks before she completes the quest set to her by the Fair Folk and their queen, the Lady of the Forest, she will lose her brothers forever.
When Sorcha is kidnapped by the enemies of Sevenwaters and taken to a foreign land, she is torn between the desire to save her beloved brothers, and a love that comes only once. Sorcha despairs at ever being able to complete her task, but the magic of the Fair Folk knows no boundaries, and love is the strongest magic of them all…
Bookshop.org | Amazon | Goodreads
---
Romance
Jewels of the Sun (Gallaghers of Ardmore #1) by Nora Roberts
Determining to reevaluate her life, Jude Murray flees America to take refugee in Faerie Hill Cottage, immersing herself in the study of Irish Folk and discovers hope for the future of the magical past.
Finally back home in Ireland after years of traveling, Aidan Gallagher possesses an uncommon understanding of his country's haunting myths. Although he's devoted to managing the family pub, a hint of wildness still glints in his stormy eyes–and in Jude, he sees a woman who can both soothe his heart and stir his blood. And he begins to share the legends of the land with her–while they create a passionate history of their own…
Bookshop.org | Amazon | Goodreads
---
P.S. I Love You (P.S. I Love You #1) by Cecelia Ahern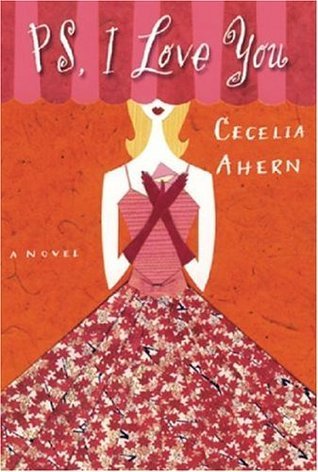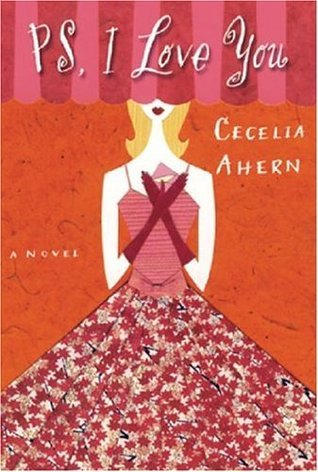 Holly couldn't live without her husband Gerry, until the day she had to. They were the kind of young couple who could finish each other's sentences. When Gerry succumbs to a terminal illness and dies, 30-year-old Holly is set adrift, unable to pick up the pieces. But with the help of a series of letters her husband left her before he died and a little nudging from an eccentric assortment of family and friends, she learns to laugh, overcome her fears, and discover a world she never knew existed.
Bookshop.org | Amazon | Goodreads
---
Wild Irish Heart (Mystic Cove #1) by Tricia O'Malley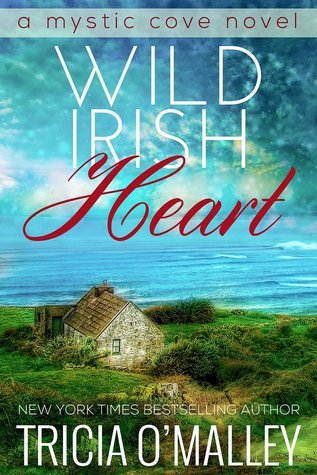 It is time…
An ancient book, a power untouched, and a heart unloved lead Keelin O'Brien from her graduate studies in Boston to a small village on the coast of Southern Ireland. Determined to unearth the secrets lying hidden in the enchanted waters of the cove, Keelin has little time for a surly Irishman who infuriates her during the day and haunts her fantasies at night.
Inexplicably drawn to the woman who has stepped from his dreams and into his world, Flynn fights a stubborn battle against his increasing attraction for Keelin. Forces unknown have better plans for the two.
Only the secrets of the cove can show Keelin who she really is, the beauty of her mysterious power, and a love that will break the bounds of what she knows.
Bookshop.org | Amazon | Goodreads
---
Nonfiction
Angela's Ashes (Frank McCourt #1) by Frank McCourt
"When I look back on my childhood I wonder how I managed to survive at all. It was, of course, a miserable childhood: the happy childhood is hardly worth your while. Worse than the ordinary miserable childhood is the miserable Irish childhood, and worse yet is the miserable Irish Catholic childhood."
So begins the Pulitzer Prize winning memoir of Frank McCourt, born in Depression-era Brooklyn to recent Irish immigrants and raised in the slums of Limerick, Ireland. Frank's mother, Angela, has no money to feed the children since Frank's father, Malachy, rarely works, and when he does he drinks his wages. Yet Malachy—exasperating, irresponsible and beguiling—does nurture in Frank an appetite for the one thing he can provide: a story. Frank lives for his father's tales of Cuchulain, who saved Ireland, and of the Angel on the Seventh Step, who brings his mother babies.
Perhaps it is story that accounts for Frank's survival. Wearing rags for diapers, begging a pig's head for Christmas dinner and gathering coal from the roadside to light a fire, Frank endures poverty, near-starvation and the casual cruelty of relatives and neighbors—yet lives to tell his tale with eloquence, exuberance and remarkable forgiveness.
Bookshop.org | Amazon | Goodreads
---
Say Nothing: A True Story of Murder and Memory in Northern Ireland by Patrick Radden Keefe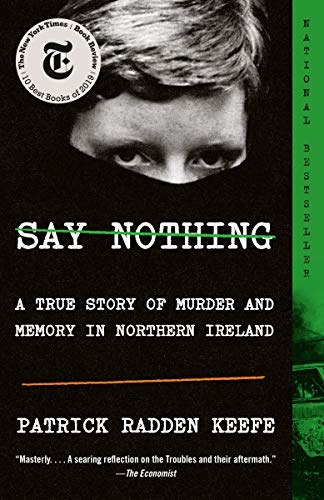 In December 1972, Jean McConville, a thirty-eight-year-old mother of ten, was dragged from her Belfast home by masked intruders, her children clinging to her legs. They never saw her again. Her abduction was one of the most notorious episodes of the vicious conflict known as The Troubles. Everyone in the neighborhood knew the I.R.A. was responsible. But in a climate of fear and paranoia, no one would speak of it. In 2003, five years after an accord brought an uneasy peace to Northern Ireland, a set of human bones was discovered on a beach. McConville's children knew it was their mother when they were told a blue safety pin was attached to the dress–with so many kids, she had always kept it handy for diapers or ripped clothes.
Patrick Radden Keefe's mesmerizing book on the bitter conflict in Northern Ireland and its aftermath uses the McConville case as a starting point for the tale of a society wracked by a violent guerrilla war, a war whose consequences have never been reckoned with. The brutal violence seared not only people like the McConville children, but also I.R.A. members embittered by a peace that fell far short of the goal of a united Ireland, and left them wondering whether the killings they committed were not justified acts of war, but simple murders.
Patrick Radden Keefe writes an intricate narrative about a notorious killing in Northern Ireland and its devastating repercussions.
Bookshop.org | Amazon | Goodreads
---
Round Ireland with a Fridge by Tony Hawks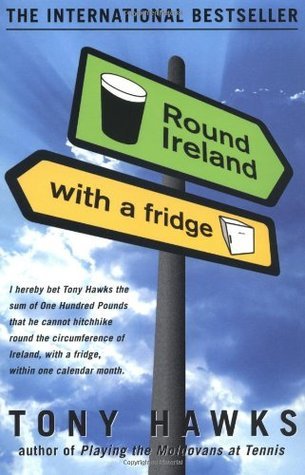 Have you ever made a drunken bet? Worse still, have you ever tried to win one? In attempting to hitchhike round Ireland with a fridge, Tony Hawks did both, and his foolhardiness led him to one of the best experiences of his life. Joined by his trusty traveling companion-cum-domestic appliance, he made his way from Dublin to Donegal, from Sligo through Mayo, Galway, Clare, Kerry, Cork, Wexford, Wicklow–and back again to Dublin. In their month of madness, Tony and his fridge met a real prince, a bogus king, and the fridge got christened. They surfed together, entered a bachelor festival, and one of them had sex without the other knowing. And unexpectedly, the fridge itself became a momentary focus for the people of Ireland.
An international bestseller, Round Ireland with a Fridge is a classic travel adventure in the tradition of Bill Bryson with a dash of Dave Barry.
Bookshop.org | Amazon | Goodreads
---
That's our list! We hope you found a few books set in Ireland to add to your TBR list. Let us know if you find a new favorite from our list!
Looking for more great book lists? Check out Best Fiction Books About Greek Mythology and 20 Non-War Books Set in France.
Pin This Post