As I was browsing new books that are growing in popularity, I noticed a couple new historical fiction books set in France – of course during WWII. It got me thinking, where are all the books set in France that AREN'T during a war?
Disclosure – We earn a small commission for any items purchased through the Amazon links below at no extra cost to you. Thank you for supporting Literary Quicksand!
Of course, there are many wonderful books that are set (at least partially) in war-torn France. A few I love are:
So, I scoured my own list of books I've read and the 'net to make an awesome list of non-war books set in France. Please note, I avoided listing many of the classics, because you can find them on pretty much any other list of books set in France. This list focuses a bit more on the contemporary, although there are a couple classic books included that I couldn't resist listing.
What non-war books set in France did I miss? Let me know in the comments at the end!


My Life in France by Julia Child
Read this in Julia's voice – I promise it'll enhance the story! I fell in love with her life when I read this.
Although she would later singlehandedly create a new approach to American cuisine with her cookbook Mastering the Art of French Cooking and her television show The French Chef, Julia Child was not always a master chef. Indeed, when she first arrived in France in 1948 with her husband, Paul, who was to work for the USIS, she spoke no French and knew nothing about the country itself. But as she dove into French culture, buying food at local markets and taking classes at the Cordon Bleu, her life changed forever with her newfound passion for cooking and teaching. Julia's unforgettable story—struggles with the head of the Cordon Bleu, rejections from publishers to whom she sent her now-famous cookbook, a wonderful, nearly fifty-year long marriage that took the Childs across the globe—unfolds with the spirit so key to Julia's success as a chef and a writer, brilliantly capturing one of America's most endearing personalities.
---
The Elegance of the Hedgehog by Muriel Barbery
In an elegant hôtel particulier in Paris, Renée, the concierge, is all but invisible―short, plump, middle-aged, with bunions on her feet and an addiction to television soaps. Her only genuine attachment is to her cat, Leo. In short, she's everything society expects from a concierge at a bourgeois building in an upscale neighborhood. But Renée has a secret: she furtively, ferociously devours art, philosophy, music, and Japanese culture. With biting humor, she scrutinizes the lives of the tenants―her inferiors in every way except that of material wealth.

Paloma is a twelve-year-old who lives on the fifth floor. Talented and precocious, she's come to terms with life's seeming futility and decided to end her own on her thirteenth birthday. Until then, she will continue hiding her extraordinary intelligence behind a mask of mediocrity, acting the part of an average pre-teen high on pop culture, a good but not outstanding student, an obedient if obstinate daughter.

Paloma and Renée hide their true talents and finest qualities from a world they believe cannot or will not appreciate them. But after a wealthy Japanese man named Ozu arrives in the building, they will begin to recognize each other as kindred souls, in a novel that exalts the quiet victories of the inconspicuous among us, and "teaches philosophical lessons by shrewdly exposing rich secret lives hidden beneath conventional exteriors" (Kirkus Reviews).
---
A Year in Provence by Peter Mayle
In this witty and warm-hearted account, Peter Mayle tells what it is like to realize a long-cherished dream and actually move into a 200-year-old stone farmhouse in the remote country of the Lubéron with his wife and two large dogs. He endures January's frosty mistral as it comes howling down the Rhône Valley, discovers the secrets of goat racing through the middle of town, and delights in the glorious regional cuisine. A Year in Provence transports us into all the earthy pleasures of Provençal life and lets us live vicariously at a tempo governed by seasons, not by days.
---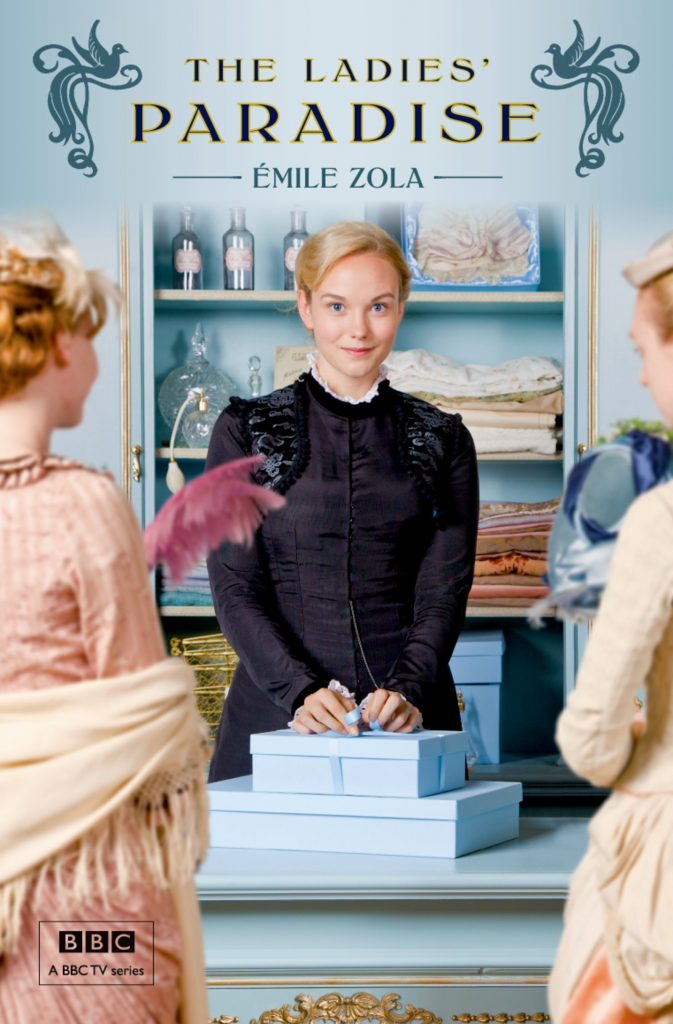 The Ladies' Paradise by Emile Zola
I'm including this classic because it was a series on BBC that I loved! Unfortunately it was cancelled after two seasons, but you can watch them on YouTube.
The Ladies Paradise (Au Bonheur des Dames) recounts the rise of the modern department store in late nineteenth-century Paris. The store is a symbol of capitalism, of the modern city, and of the bourgeois family: it is emblematic of changes in consumer culture, and the changes in sexual attitudes and class relations taking place at the end of the century. This new translation of the eleventh novel in Zola's Rougon-Macquart cycle captures the spirit of one of his greatest works.
---
---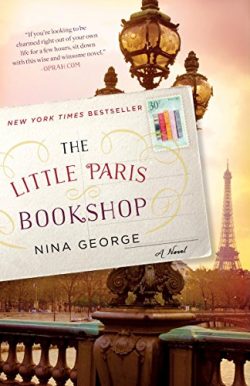 The Little Paris Bookshop by Nina George
Monsieur Perdu calls himself a literary apothecary. From his floating bookstore in a barge on the Seine, he prescribes novels for the hardships of life. Using his intuitive feel for the exact book a reader needs, Perdu mends broken hearts and souls. The only person he can't seem to heal through literature is himself; he's still haunted by heartbreak after his great love disappeared. She left him with only a letter, which he has never opened.
After Perdu is finally tempted to read the letter, he hauls anchor and departs on a mission to the south of France, hoping to make peace with his loss and discover the end of the story. Joined by a bestselling but blocked author and a lovelorn Italian chef, Perdu travels along the country's rivers, dispensing his wisdom and his books, showing that the literary world can take the human soul on a journey to heal itself.
---
The Little French Bistro by Nina George
Marianne is stuck in a loveless, unhappy marriage. After forty-one years, she has reached her limit, and one evening in Paris she decides to take action. Following a dramatic moment on the banks of the Seine, Marianne leaves her life behind and sets out for the coast of Brittany, also known as the end of the world.
Here she meets a cast of colorful and unforgettable locals who surprise her with their warm welcome, and the natural ease they all seem to have, taking pleasure in life's small moments. And, as the parts of herself she had long forgotten return to her in this new world, Marianne learns it s never too late to begin the search for what life should have been all along.
With all the buoyant charm that made The Little Paris Bookshop a beloved bestseller, The Little French Bistro is a tale of second chances and a delightful embrace of the joys of life in France.
---
Chocolat by Joanne Harris
A timeless novel of a straitlaced village's awakening to joy and sensuality – every page offers a description of chocolate to melt in the mouths of chocoholics, francophiles, armchair gourmets, cookbook readers, and lovers of passion everywhere.
Illuminating Peter Mayle's South of France with a touch of Laura Esquivel's magic realism, Chocolat is a timeless novel of a straitlaced village's awakening to joy and sensuality. In tiny Lansquenet, where nothing much has changed in a hundred years, beautiful newcomer Vianne Rocher and her exquisite chocolate shop arrive and instantly begin to play havoc with Lenten vows. Each box of luscious bonbons comes with a free gift: Vianne's uncanny perception of its buyer's private discontents and a clever, caring cure for them. Is she a witch? Soon the parish no longer cares, as it abandons itself to temptation, happiness, and a dramatic face-off between Easter solemnity and the pagan gaiety of a chocolate festival.
Chocolat's every page offers a description of chocolate to melt in the mouths of chocoholics, francophiles, armchair gourmets, cookbook readers, and lovers of passion everywhere. It's a must for anyone who craves an escapist read, and is a bewitching gift for any holiday.
---
Madame Bovary by Gustave Flaubert
I'm adding this classic to the list mostly because I saw a movie adaptation called Gemma Bovary that I loved!
Emma Bovary is beautiful and bored, trapped in her marriage to a mediocre doctor and stifled by the banality of provincial life. An ardent devourer of sentimental novels, she longs for passion and seeks escape in fantasies of high romance, in voracious spending and, eventually, in adultery. But even her affairs bring her disappointment, and when real life continues to fail to live up to her romantic expectations, the consequences are devastating. Flaubert's erotically charged and psychologically acute portrayal of Emma Bovary caused a moral outcry on its publication in 1857. It was deemed so lifelike that many women claimed they were the model for his heroine; but Flaubert insisted: 'Madame Bovary, c'est moi.'
This modern translation by Flaubert's biographer, Geoffrey Wall, retains all the delicacy and precision of the French original. The edition also contains a preface by the novelist Michèle Roberts.
---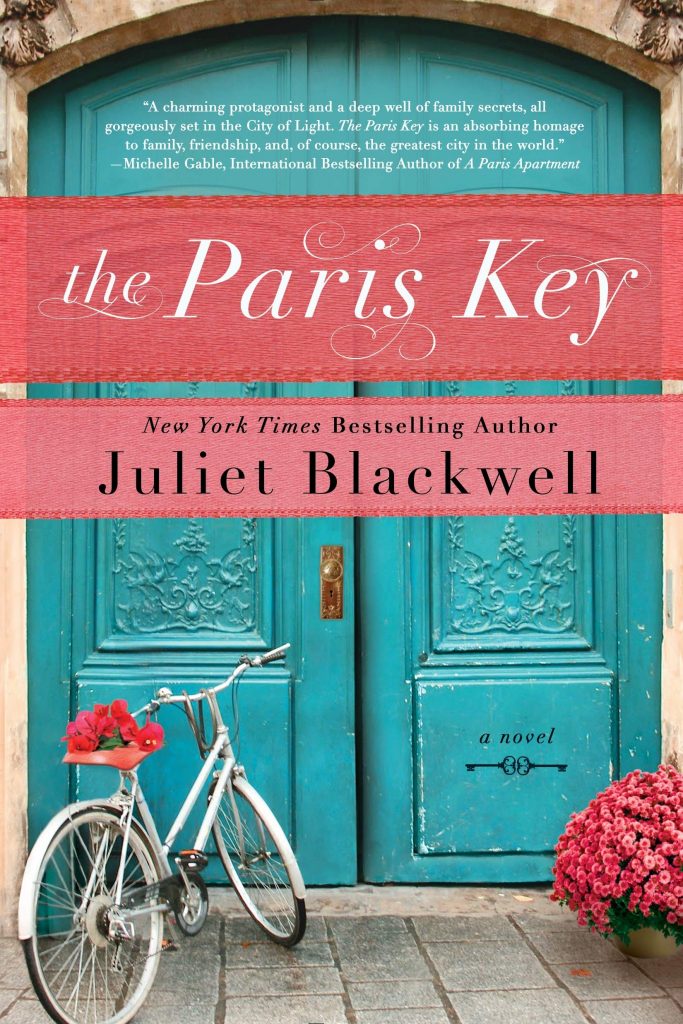 The Paris Key by Juliet Blackwell
An American in Paris navigates her family's secret past and unlocks her own future, in this emotionally evocative novel by New York Times bestselling author Juliet Blackwell.

As a girl, Genevieve Martin spent the happiest summer of her life in Paris, learning the delicate art of locksmithing at her uncle's side. But since then, living back in the States, she has become more private, more subdued. She has been an observer of life rather than an active participant, holding herself back from those around her, including her soon-to-be-ex-husband. Paris never really left Genevieve, and, as her marriage crumbles, she finds herself faced with an incredible opportunity: return to the magical city of her youth to take over her late uncle's shop. But as she absorbs all that Parisian culture has to offer, she realizes the city also holds secrets about her family that could change her forever, and that locked doors can protect you or imprison you, depending on which side of them you stand.
---
---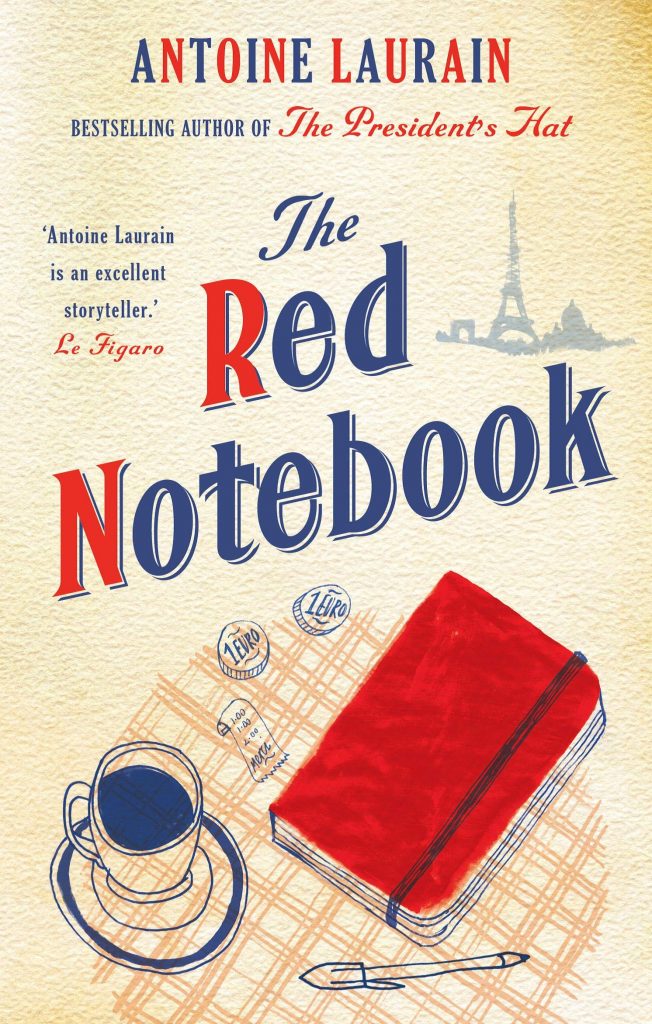 The Red Notebook by Antoine Laurain
We read this for book club and it was cute! I gave it 4 stars.
Heroic bookseller Laurent Letellier comes across an abandoned handbag on a Parisian street. There's nothing in the bag to indicate who it belongs to, although there's all sorts of other things in it. Laurent feels a strong impulse to find the owner and tries to puzzle together who she might be from the contents of the bag. Especially a red notebook with her jottings, which really makes him want to meet her. Without even a name to go on, and only a few of her possessions to help him, how is he to find one woman in a city of millions?
---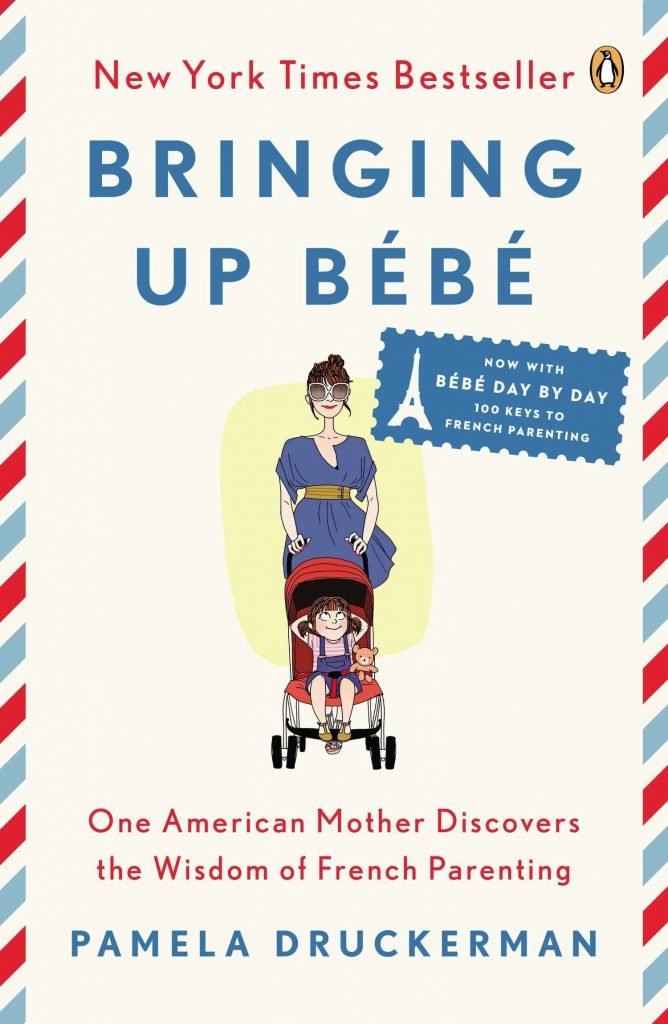 Bringing Up Bébé: One American Mother Discovers the Wisdom of French Parenting by Pamela Druckerman
When American journalist Pamela Druckerman had a baby in Paris, she didn't aspire to become a "French parent." But she noticed that French children slept through the night by two or three months old. They ate braised leeks. They played by themselves while their parents sipped coffee. And yet French kids were still boisterous, curious, and creative. Why? How?
With a notebook stashed in her diaper bag, Druckerman set out to investigate—and wound up sparking a national debate on parenting. Researched over three years and written in her warm, funny voice, Bringing Up Bébé is deeply wise, charmingly told, and destined to become a classic resource for American parents.
---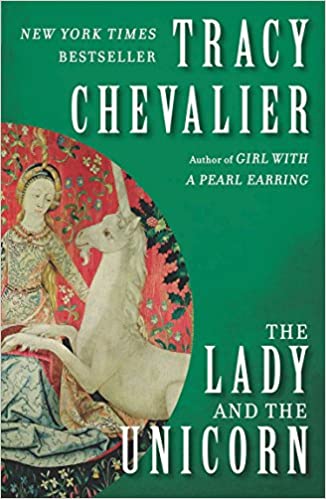 The Lady and the Unicorn by Tracy Chevalier
A tour de force of history and imagination, The Lady and the Unicorn is Tracy Chevalier's answer to the mystery behind one of the art world's great masterpieces—a set of bewitching medieval tapestries that hangs today in the Cluny Museum in Paris. They appear to portray the seduction of a unicorn, but the story behind their making is unknown—until now.
Paris, 1490. A shrewd French nobleman commissions six lavish tapestries celebrating his rising status at Court. He hires the charismatic, arrogant, sublimely talented Nicolas des Innocents to design them. Nicolas creates havoc among the women in the house—mother and daughter, servant, and lady-in-waiting—before taking his designs north to the Brussels workshop where the tapestries are to be woven. There, master weaver Georges de la Chapelle risks everything he has to finish the tapestries—his finest, most intricate work—on time for his exacting French client. The results change all their lives—lives that have been captured in the tapestries, for those who know where to look.
---
The Da Vinci Code by Dan Brown
While in Paris, Harvard symbologist Robert Langdon is awakened by a phone call in the dead of the night. The elderly curator of the Louvre has been murdered inside the museum, his body covered in baffling symbols. As Langdon and gifted French cryptologist Sophie Neveu sort through the bizarre riddles, they are stunned to discover a trail of clues hidden in the works of Leonardo da Vinci—clues visible for all to see and yet ingeniously disguised by the painter.
Even more startling, the late curator was involved in the Priory of Sion—a secret society whose members included Sir Isaac Newton, Victor Hugo, and Da Vinci—and he guarded a breathtaking historical secret. Unless Langdon and Neveu can decipher the labyrinthine puzzle—while avoiding the faceless adversary who shadows their every move—the explosive, ancient truth will be lost forever.
---
---
P.S. From Paris by Marc Levy
On the big screen, Mia plays a woman in love. But in real life, she's an actress in need of a break from her real-life philandering husband—the megastar who plays her romantic interest in the movies. So she heads across the English Channel to hide in Paris behind a new haircut, fake eyeglasses, and a waitressing job at her best friend's restaurant.
Paul is an American author hoping to recapture the fame of his first novel. When his best friend surreptitiously sets him up with Mia through a dating website, Paul and Mia's relationship status is "complicated."
Even though everything about Paris seems to be nudging them together, the two lonely ex-pats resist, concocting increasingly far-fetched strategies to stay "just friends." A feat easier said than done, as fate has other plans in store. Is true love waiting for them in a postscript?
---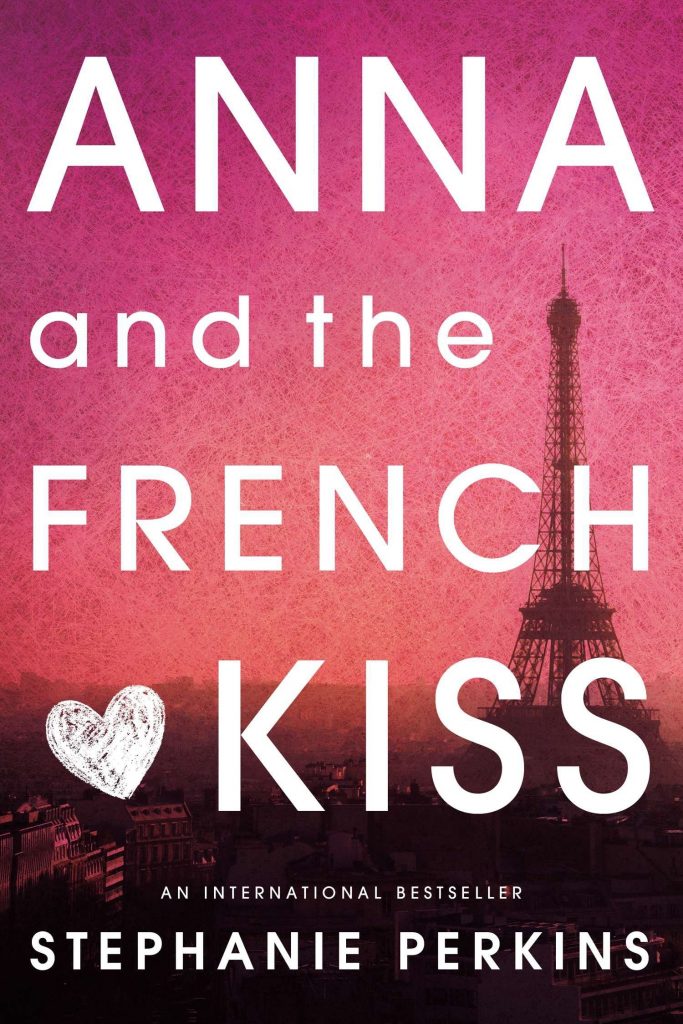 Anna and the French Kiss by Stephanie Perkins
Anna is looking forward to her senior year in Atlanta, where she has a great job, a loyal best friend, and a crush on the verge of becoming more. Which is why she is less than thrilled about being shipped off to boarding school in Paris–until she meets Étienne St. Clair. Smart, charming, beautiful, Étienne has it all…including a serious girlfriend.
But in the City of Light, wishes have a way of coming true. Will a year of romantic near-misses end with their long-awaited French kiss?
---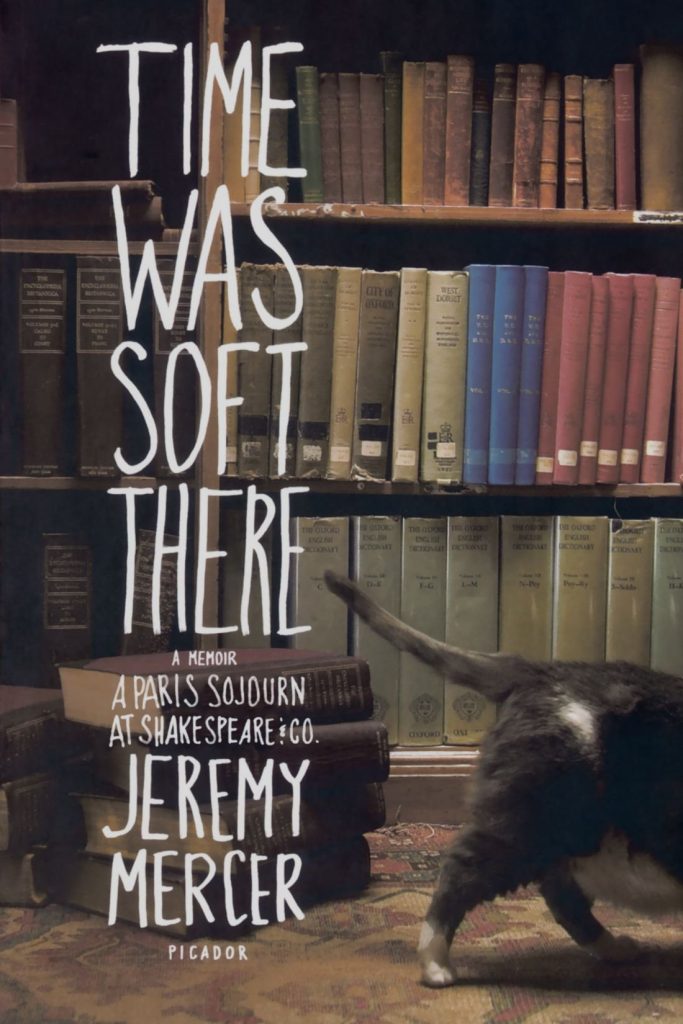 Time Was Soft There by Jeremy Mercer
Wandering through Paris's Left Bank one day, poor and unemployed, Canadian reporter Jeremy Mercer ducked into a little bookstore called Shakespeare & Co. Mercer bought a book, and the staff invited him up for tea. Within weeks, he was living above the store, working for the proprietor, George Whitman, patron saint of the city's down-and-out writers, and immersing himself in the love affairs and low-down watering holes of the shop's makeshift staff. Time Was Soft There is the story of a journey down a literary rabbit hole in the shadow of Notre Dame, to a place where a hidden bohemia still thrives.
---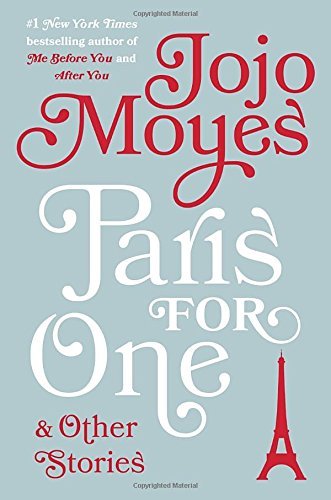 Paris for One by Jojo Moyes
Nell is twenty-six and has never been to Paris. She's never even been on a romantic weekend away–to anywhere–before. Traveling abroad isn't really her thing. But when Nell's boyfriend fails to show up for their mini-vacation, she has the opportunity to prove everyone–including herself–wrong. Alone in Paris, Nell finds a version of herself she never knew existed: independent and intrepid. Could this turn out to be the most adventurous weekend of her life? Funny, charming, and irresistible, Paris for One is quintessential Jojo Moyes–as are the other stories that round out the collection.
---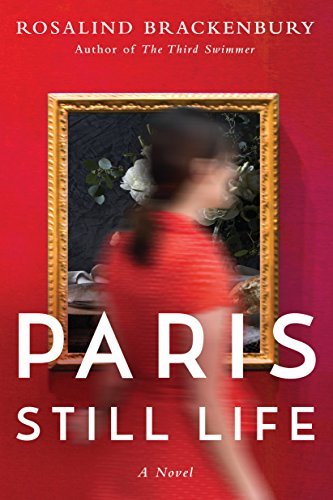 Paris Still Life by Rosalind Brackenbury
After the death of her art dealer father, forty-year-old Gaby Greenwood's unmoored grief drives her to Paris alone, leaving her American husband behind. Where better for an existential crisis than the city so many artists have loved?

Walking through the streets, she sees a man with white hair and a worn corduroy jacket—a dead ringer for her late father. A ghost? Or has mourning driven her mad? Then she receives a letter from a woman she never knew existed—her father's lover of three decades. The mysterious Françoise has been entrusted with her father's last gift to Gaby, a valuable seventeenth-century still life. The woman is also the bearer of so many of her father's secrets.

But when Gaby takes a French lover, she starts to question everything she ever knew about her father and her own double life: America or Paris, husband or lover, old life or a new, reimagined one?
---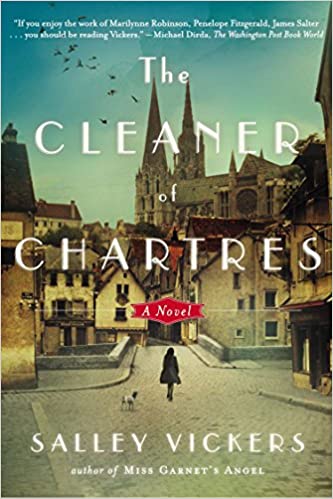 The Cleaner of Chartres by Salley Vickers
There is something very special about Agnès Morel. A quiet presence in the small French town of Chartres, she can be found cleaning the famed medieval cathedral each morning and doing odd jobs for the townspeople. No one knows where she came from or why. Not Abbé Paul, who discovered her one morning twenty years ago, sleeping on the north porch, and not Alain Fleury, the irreverent young restorer who works alongside her each day and whose attention she catches with her tawny eyes and elusive manner. She has transformed each of their lives in her own subtle way, yet no one suspects the dark secret Agnès is hiding.

When an accidental encounter dredges up a series of tragic incidents from Agnès's youth, the nasty meddling of town gossips threatens to upend the woman's simple, peaceful life. Her story reveals a terrible loss, a case of mistaken identity, and a cruel and violent act that haunts her past. Agnès wrestles with her own sense of guilt and enduring heartbreak while the citizens piece together the truth about her life.
---
Paris by the Book by Liam Callanan
When eccentric novelist Robert Eady abruptly vanishes, he leaves behind his wife, Leah, their daughters, and, hidden in an unexpected spot, plane tickets to Paris.
Hoping to uncover clues—and her husband—Leah sets off for France with her girls. Upon their arrival, she discovers an unfinished manuscript, one Robert had been writing without her knowledge…and that he had set in Paris. The Eady women follow the path of the manuscript to a small, floundering English-language bookstore whose weary proprietor is eager to sell. The whole store? Today? Yes, but Leah's biggest surprise comes when she hears herself accepting the offer on the spot.
As the family settles into their new Parisian life, they can't help but trace the literary paths of some beloved Parisian classics, including Madeline and The Red Balloon, hoping more clues arise. But a series of startling discoveries forces Leah to consider that she may not be ready for what solving this mystery might do to her family—and the Paris she thought she knew.
At once haunting and charming, Paris by the Book follows one woman's journey as her story is being rewritten, exploring the power of family and the magic that hides within the pages of a book.
---
---
The Paris Apartment by Lucy Foley
Jess needs a fresh start. She's broke and alone, and she's just left her job under less than ideal circumstances. Her half-brother Ben didn't sound thrilled when she asked if she could crash with him for a bit, but he didn't say no, and surely everything will look better from Paris. Only when she shows up – to find a very nice apartment, could Ben really have afforded this? – he's not there.
The longer Ben stays missing, the more Jess starts to dig into her brother's situation, and the more questions she has. Ben's neighbors are an eclectic bunch, and not particularly friendly. Jess may have come to Paris to escape her past, but it's starting to look like it's Ben's future that's in question.
The socialite – The nice guy – The alcoholic – The girl on the verge – The concierge
Everyone's a neighbor. Everyone's a suspect. And everyone knows something they're not telling.
---
Lost and Found in Paris by Lian Dolan
Joan Blakely had an unconventional childhood: the daughter of a globe-trotting supermodel and a world-famous artist. Her artist father died on 9/11, and Joan–an art historian by training–has spent more than a decade maintaining his legacy. Life in the art world is beginning to wear on her–and then one fateful afternoon her husband drops a bombshell: he's fathered twins with another woman.
Furious but secretly pleased to have a reason to blow up her life, Joan impulsively decides to get out of town, booking a last-minute trip to Paris as an art courier: the person museums hire to fly valuable works of art to potential clients, discreetly stowed in their carry-on luggage. Sipping her champagne in business-class, she chats up her seatmate, Nate, a good-looking tech nerd who invites her to dinner in Paris. He doesn't know she's carrying drawings worth hundreds of thousands of dollars.
But after a romantic dinner and an even more romantic night together, Joan wakes up next to her new lover to discover the drawings gone. Even more shocking is what's been left in their place: a sketch from her father's journals, which she thought had been lost when he died on 9/11, and a poem that reads like a treasure hunt.
With Nate as a sidekick, Joan will follow the clues all over Paris–from its grand cathedrals to the romantic bistros to the twisty side streets of Monmarte–hoping to recover the lost art, and her own sense of adventure. What she finds is even better than she'd expected.
---
The School of Mirrors by Eva Stachniak
During the reign of Louis XV, impoverished but lovely teenage girls from all over France are sent to a discreet villa in the town of Versailles. Overseen by the King's favorite mistress, Madame de Pompadour, they will be trained as potential courtesans for the King. When the time is right, each girl is smuggled into the palace of Versailles, with its legendary Hall of Mirrors. There they meet a mysterious but splendidly dressed man who they're told is merely a Polish count, a cousin of the Queen. Living an indulgent life of silk gowns, delicious meals, and soft beds, the students at this "school of mirrors" rarely ask questions, and when Louis tires of them, they are married off to minor aristocrats or allowed to retire to one of the more luxurious nunneries.
Beautiful and canny Veronique arrives at the school of mirrors and quickly becomes a favorite of the King. But when she discovers her lover's true identity, she is whisked away, sent to give birth to a daughter in secret, and then to marry a wealthy Breton merchant. There is no return to the School of Mirrors.
This is also the story of the King's daughter by Veronique—Marie-Louise. Well-provided for in a comfortable home, Marie-Louise has never known her mother, let alone her father. Capable and intelligent, she discovers a passion for healing and science, and becomes an accredited midwife, one of the few reputable careers for women like her. But eventually Veronique comes back into her daughter's life, bringing with her the secret of Marie-Louise's birth. But the new King—Louis XVI—is teetering on his throne and it's a volatile time in France…and those with royal relatives must mind their step very carefully.
That's my list! Please tell me what I've missed that you loved in the comments below.
Looking for more great book lists? Check out Best Books Set in the 1920s and Best Fiction Books About Greek Mythology.
Pin This Post