The roaring '20s are a rich time period to draw from for some really awesome literature. We put together this long list of some of the best books set in the 1920s, so be prepared to add too many books to your to-be-read list!
You'll find a couple nonfiction reads, lots of flappers, and some between-war drama. Know a book that we missed? Comment below.
Disclosure – We earn a small commission for any items purchased through the Amazon or Bookshop.org links below at no extra cost to you. These earnings are put toward our website hosting costs. Thank you for supporting Literary Quicksand!
30+ Top Books Set in the 1920s
The Paris Wife by Paula McLain
Chicago, 1920: Hadley Richardson is a quiet twenty-eight-year-old who has all but given up on love and happiness—until she meets Ernest Hemingway and her life changes forever. Following a whirlwind courtship and wedding, the pair set sail for Paris, where they become the golden couple in a lively and volatile group—the fabled "Lost Generation"—that includes Gertrude Stein, Ezra Pound, and F. Scott and Zelda Fitzgerald.
Though deeply in love, the Hemingways are ill prepared for the hard-drinking and fast-living life of Jazz Age Paris, which hardly values traditional notions of family and monogamy. Surrounded by beautiful women and competing egos, Ernest struggles to find the voice that will earn him a place in history, pouring all the richness and intensity of his life with Hadley and their circle of friends into the novel that will become The Sun Also Rises. Hadley, meanwhile, strives to hold on to her sense of self as the demands of life with Ernest grow costly and her roles as wife, friend, and muse become more challenging. Despite their extraordinary bond, they eventually find themselves facing the ultimate crisis of their marriage—a deception that will lead to the unraveling of everything they've fought so hard for.
A heartbreaking portrayal of love and torn loyalty, The Paris Wife is all the more poignant because we know that, in the end, Hemingway wrote that he would rather have died than fallen in love with anyone but Hadley.
---
The Radium Girls by Kate Moore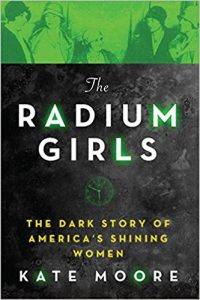 Nonfiction: The Curies' newly discovered element of radium makes gleaming headlines across the nation as the fresh face of beauty, and wonder drug of the medical community. From body lotion to tonic water, the popular new element shines bright in the otherwise dark years of the First World War.
Meanwhile, hundreds of girls toil amidst the glowing dust of the radium-dial factories. The glittering chemical covers their bodies from head to toe; they light up the night like industrious fireflies. With such a coveted job, these "shining girls" are the luckiest alive — until they begin to fall mysteriously ill.
But the factories that once offered golden opportunities are now ignoring all claims of the gruesome side effects, and the women's cries of corruption. And as the fatal poison of the radium takes hold, the brave shining girls find themselves embroiled in one of the biggest scandals of America's early 20th century, and in a groundbreaking battle for workers' rights that will echo for centuries to come.
Written with a sparkling voice and breakneck pace, The Radium Girls fully illuminates the inspiring young women exposed to the "wonder" substance of radium, and their awe-inspiring strength in the face of almost impossible circumstances. Their courage and tenacity led to life-changing regulations, research into nuclear bombing, and ultimately saved hundreds of thousands of lives…
---
Killers of the Flower Moon by David Grann
Nonfiction: In the 1920s, the richest people per capita in the world were members of the Osage Indian Nation in Oklahoma. After oil was discovered beneath their land, the Osage rode in chauffeured automobiles, built mansions, and sent their children to study in Europe.
Then, one by one, they began to be killed off. One Osage woman, Mollie Burkhart, watched as her family was murdered. Her older sister was shot. Her mother was then slowly poisoned. And it was just the beginning, as more Osage began to die under mysterious circumstances.
In this last remnant of the Wild West—where oilmen like J. P. Getty made their fortunes and where desperadoes such as Al Spencer, "the Phantom Terror," roamed – virtually anyone who dared to investigate the killings were themselves murdered. As the death toll surpassed more than twenty-four Osage, the newly created F.B.I. took up the case, in what became one of the organization's first major homicide investigations. But the bureau was then notoriously corrupt and initially bungled the case. Eventually the young director, J. Edgar Hoover, turned to a former Texas Ranger named Tom White to try to unravel the mystery. White put together an undercover team, including one of the only Native American agents in the bureau. They infiltrated the region, struggling to adopt the latest modern techniques of detection. Together with the Osage they began to expose one of the most sinister conspiracies in American history.
A true-life murder mystery about one of the most monstrous crimes in American history.
---
The Great Gatsby by F. Scott Fitzgerald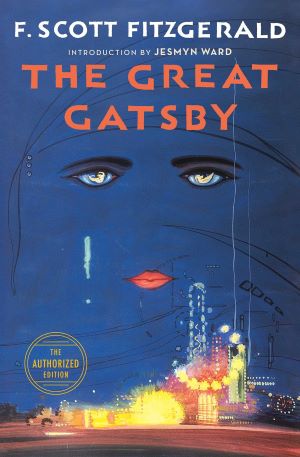 The Great Gatsby, F. Scott Fitzgerald's third book, stands as the supreme achievement of his career. This exemplary novel of the Jazz Age has been acclaimed by generations of readers. The story is of the fabulously wealthy Jay Gatsby and his new love for the beautiful Daisy Buchanan, of lavish parties on Long Island at a time when The New York Times noted "gin was the national drink and sex the national obsession," it is an exquisitely crafted tale of America in the 1920s.
The Great Gatsby is one of the great classics of twentieth-century literature.
---
Call Your Daughter Home by Deb Spera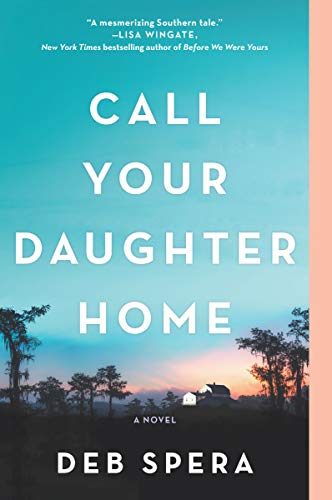 It's 1924 in Branchville, South Carolina and three women have come to a crossroads. Gertrude, a mother of four, must make an unconscionable decision to save her daughters. Retta, a first-generation freed slave, comes to Gertrude's aid by watching her children, despite the gossip it causes in her community. Annie, the matriarch of the influential Coles family, offers Gertrude employment at her sewing circle, while facing problems of her own at home.
These three women seemingly have nothing in common, yet as they unite to stand up to injustices that have long plagued the small town, they find strength in the bond that ties women together. Told in the pitch-perfect voices of Gertrude, Retta, and Annie, Call Your Daughter Home is an emotional, timeless story about the power of family, community, and ferocity of motherhood.
---
The Other Typist by Suzanne Rindell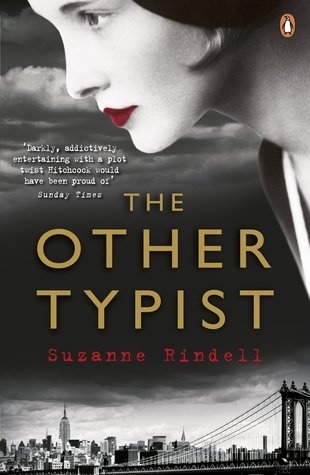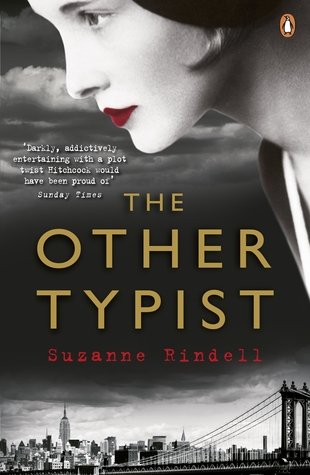 Confessions are Rose Baker's job. A typist for the New York City Police Department, she sits in judgment like a high priestess. Criminals come before her to admit their transgressions, and, with a few strokes of the keys before her, she seals their fate. But while she may hear about shootings, knifings, and crimes of passion, as soon as she leaves the room, she reverts to a dignified and proper lady. Until Odalie joins the typing pool.
As Rose quickly falls under the stylish, coquettish Odalie's spell, she is lured into a sparkling underworld of speakeasies and jazz. And what starts as simple fascination turns into an obsession from which she may never recover.
---
The Light Between Oceans by M.L. Stedman
Australia, 1926. After four harrowing years fighting on the Western Front, Tom Sherbourne returns home to take a job as the lighthouse keeper on Janus Rock, nearly half a day's journey from the coast. To this isolated island, where the supply boat comes once a season and shore leaves are granted every other year at best, Tom brings a young, bold, and loving wife, Isabel. Years later, after two miscarriages and one stillbirth, the grieving Isabel hears a baby's cries on the wind. A boat has washed up onshore carrying a dead man and a living baby.
Tom, whose records as a lighthouse keeper are meticulous and whose moral principles have withstood a horrific war, wants to report the man and infant immediately. But Isabel has taken the tiny baby to her breast. Against Tom's judgment, they claim her as their own and name her Lucy. When she is two, Tom and Isabel return to the mainland and are reminded that there are other people in the world. Their choice has devastated one of them.
---
Jazz by Toni Morrison
In the winter of 1926, when everybody everywhere sees nothing but good things ahead, Joe Trace, middle-aged door-to-door salesman of Cleopatra beauty products, shoots his teenage lover to death. At the funeral, Joe's wife, Violet, attacks the girl's corpse. This passionate, profound story of love and obsession brings us back and forth in time, as a narrative is assembled from the emotions, hopes, fears, and deep realities of black urban life.
---
Dreamland Burning by Jennifer Latham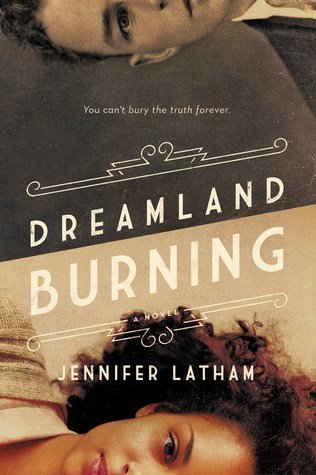 When seventeen-year-old Rowan Chase finds a skeleton on her family's property, she has no idea that investigating the brutal century-old murder will lead to a summer of painful discoveries about the past, the present, and herself.
One hundred years earlier, a single violent encounter propels seventeen-year-old Will Tillman into a racial firestorm. In a country rife with violence against blacks and a hometown segregated by Jim Crow, Will must make hard choices on a painful journey towards self discovery and face his inner demons in order to do what's right the night Tulsa burns.
---
The Aviator's Wife by Melanie Benjamin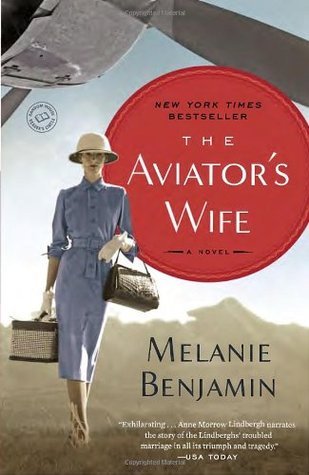 When Anne Morrow, a shy college senior with hidden literary aspirations, travels to Mexico City to spend Christmas with her family, she meets Colonel Charles Lindbergh, fresh off his celebrated 1927 solo flight across the Atlantic. Enthralled by Charles's assurance and fame, Anne is certain the aviator has scarcely noticed her. But she is wrong. Charles sees in Anne a kindred spirit, a fellow adventurer, and her world will be changed forever. The two marry in a headline-making wedding. In the years that follow, Anne becomes the first licensed female glider pilot in the United States. But despite this and other major achievements, she is viewed merely as the aviator's wife. The fairy-tale life she once longed for will bring heartbreak and hardships, ultimately pushing her to reconcile her need for love and her desire for independence, and to embrace, at last, life's infinite possibilities for change and happiness.
---
The Paying Guests by Sarah Waters
It is 1922, and London is tense. Ex-servicemen are disillusioned; the out-of-work and the hungry are demanding change. And in South London, in a genteel Camberwell villa—a large, silent house now bereft of brothers, husband, and even servants—life is about to be transformed, as impoverished widow Mrs. Wray and her spinster daughter, Frances, are obliged to take in lodgers.
With the arrival of Lilian and Leonard Barber, a modern young couple of the "clerk class," the routines of the house will be shaken up in unexpected ways. Little do the Wrays know just how profoundly their new tenants will alter the course of Frances's life—or, as passions mount and frustration gathers, how far-reaching, and how devastating, the disturbances will be.
---
The Diviners by Libba Bray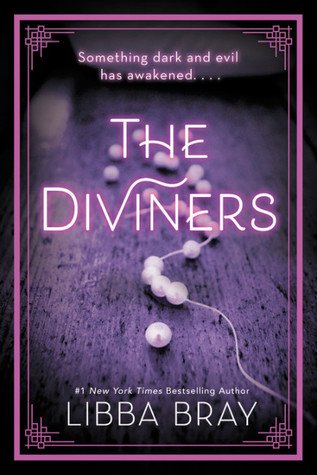 SOMETHING DARK AND EVIL HAS AWAKENED… Evie O'Neill has been exiled from her boring old hometown and shipped off to the bustling streets of New York City—and she is pos-i-tute-ly ecstatic. It's 1926, and New York is filled with speakeasies, Ziegfeld girls, and rakish pickpockets. The only catch is that she has to live with her uncle Will and his unhealthy obsession with the occult. Evie worries her uncle will discover her darkest secret: a supernatural power that has only brought her trouble so far. But when the police find a murdered girl branded with a cryptic symbol and Will is called to the scene, Evie realizes her gift could help catch a serial killer. As Evie jumps headlong into a dance with a murderer, other stories unfold in the city that never sleeps. A young man named Memphis is caught between two worlds. A chorus girl named Theta is running from her past. A student named Jericho is hiding a shocking secret. And unknown to all, something dark and evil has awakened…
---
Z: A Novel of Zelda Fitzgerald by Therese Anne Fowler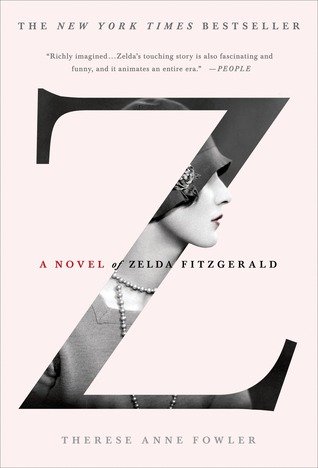 When beautiful, reckless Southern belle Zelda Sayre meets F. Scott Fitzgerald at a country club dance in 1918, she is seventeen years old and he is a young army lieutenant stationed in Alabama. Before long, the "ungettable" Zelda has fallen for him despite his unsuitability: Scott isn't wealthy or prominent or even a Southerner, and keeps insisting, absurdly, that his writing will bring him both fortune and fame.
Her father is deeply unimpressed. But after Scott sells his first novel, This Side of Paradise, to Scribner's, Zelda optimistically boards a train north, to marry him in the vestry of St. Patrick's Cathedral and take the rest as it comes.
---
Dollface by Renee Rosen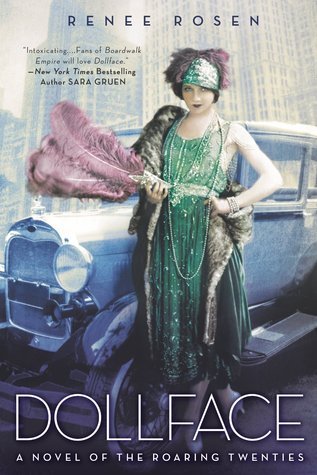 Vera Abramowitz is determined to leave her gritty childhood behind and live a more exciting life, one that her mother never dreamed of. Bobbing her hair and showing her knees, the lipsticked beauty dazzles, doing the Charleston in nightclubs and earning the nickname "Dollface."
As the ultimate flapper, Vera captures the attention of two high rollers, a handsome nightclub owner and a sexy gambler. On their arms, she gains entrée into a world filled with bootleg bourbon, wailing jazz, and money to burn. She thinks her biggest problem is choosing between them until the truth comes out. Her two lovers are really mobsters from rival gangs during Chicago's infamous Beer Wars, a battle Al Capone refuses to lose.
The heady life she's living is an illusion resting on a bedrock of crime and violence unlike anything the country has ever seen before. When the good times come to an end, Vera becomes entangled in everything from bootlegging to murder. And as men from both gangs fall around her, Vera must put together the pieces of her shattered life, as Chicago hurtles toward one of the most infamous days in its history, the St. Valentine's Day Massacre.
---
A Tree Grows in Brooklyn by Betty Smith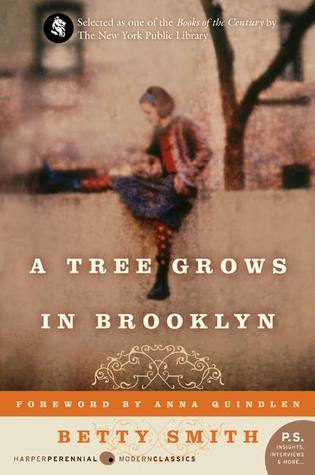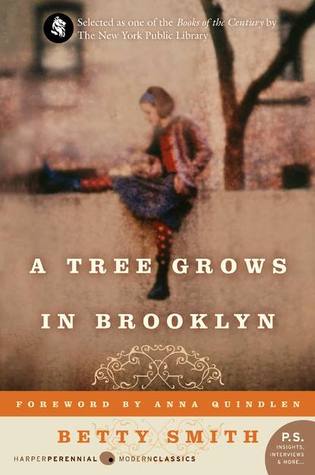 The beloved American classic about a young girl's coming-of-age at the turn of the century, Betty Smith's A Tree Grows in Brooklyn is a poignant and moving tale filled with compassion and cruelty, laughter and heartache, crowded with life and people and incident. The story of young, sensitive, and idealistic Francie Nolan and her bittersweet formative years in the slums of Williamsburg has enchanted and inspired millions of readers for more than sixty years. By turns overwhelming, sublime, heartbreaking, and uplifting, the daily experiences of the unforgettable Nolans are raw with honesty and tenderly threaded with family connectedness — in a work of literary art that brilliantly captures a unique time and place as well as incredibly rich moments of universal experience.
---
In a Field of Blue by Gemma Liviero
England 1922. It's been four years since Rudy's brother Edgar went missing in war-torn France. Still deep in mourning and grappling with unanswered questions, Rudy and his mother struggle to move on. When the enigmatic Mariette arrives unexpectedly at the family's manor claiming to be Edgar's widow, and the mother of his child, Rudy urges her to stay, hoping she'll shed light on the missing pieces.
Captivated by Mariette, Rudy finds that their mutual loss and grief bind them…as does the possibility of new love. But Mariette's revelations bring more questions than answers about Edgar's death. Suspicions threaten to divide Rudy's already fractured family, setting him on a quest for the truth that takes him from England to France and beyond.
In his search, Rudy is forced to confront the tragedies of war and the realities of the brother he's lost and the woman he's found. Will the truth set him free to find peace, or will it forever shadow his future?
---
A Gentleman in Moscow by Amor Towles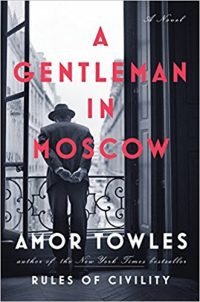 With his breakout debut novel, Rules of Civility, Amor Towles established himself as a master of absorbing, sophisticated fiction, bringing late 1930s Manhattan to life with splendid atmosphere and a flawless command of style. Readers and critics were enchanted; as NPR commented, "Towles writes with grace and verve about the mores and manners of a society on the cusp of radical change."
A Gentleman in Moscow immerses us in another elegantly drawn era with the story of Count Alexander Rostov. When, in 1922, he is deemed an unrepentant aristocrat by a Bolshevik tribunal, the count is sentenced to house arrest in the Metropol, a grand hotel across the street from the Kremlin. Rostov, an indomitable man of erudition and wit, has never worked a day in his life, and must now live in an attic room while some of the most tumultuous decades in Russian history are unfolding outside the hotel's doors. Unexpectedly, his reduced circumstances provide him a doorway into a much larger world of emotional discovery.
Brimming with humour, a glittering cast of characters, and one beautifully rendered scene after another, this singular novel casts a spell as it relates the count's endeavour to gain a deeper understanding of what it means to be a man of purpose.
---
The House at Riverton by Kate Morton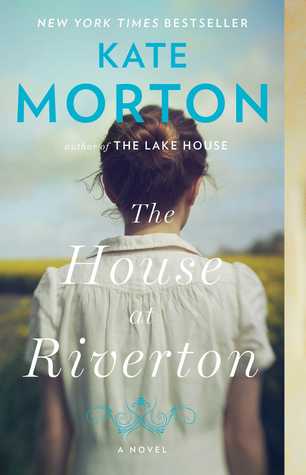 Grace Bradley was just a girl when she began working as a servant at Riverton House. For years, her life was inextricably tied with the glamorous and eccentric Hartford family's daughters, Hannah and Emmeline. At a glittering society party in the summer of 1924, a young poet shot himself. The only witnesses were Hannah and Emmeline. Only they – and Grace – know the dark truth.
Many years later, when Grace is living in a nursing home, she receives a visit from a young director making a film about the events of that summer. The director takes Grace to Riverton House and reawakens memories of the last days of Edwardian aristocratic privilege, of the vibrant twenties, and of a stunning secret Grace kept all her life.
---
A Certain Age by Beatriz Williams
The bestselling author of A Hundred Summers brings the Roaring Twenties brilliantly to life in this enchanting and compulsively readable tale of intrigue, romance, and scandal in New York Society, brimming with lush atmosphere, striking characters, and irresistible charm.
As the freedom of the Jazz Age transforms New York City, the iridescent Mrs. Theresa Marshall of Fifth Avenue and Southampton, Long Island, has done the unthinkable: she's fallen in love with her young paramour, Captain Octavian Rofrano, a handsome aviator and hero of the Great War. An intense and deeply honorable man, Octavian is devoted to the beautiful socialite of a certain age and wants to marry her. While times are changing and she does adore the Boy, divorce for a woman of Theresa's wealth and social standing is out of the question, and there is no need; she has an understanding with Sylvo, her generous and well-respected philanderer husband.
But their relationship subtly shifts when her bachelor brother, Ox, decides to tie the knot with the sweet younger daughter of a newly wealthy inventor. Engaging a longstanding family tradition, Theresa enlists the Boy to act as her brother's cavalier, presenting the family's diamond rose ring to Ox's intended, Miss Sophie Fortescue—and to check into the background of the little-known Fortescue family. When Octavian meets Sophie, he falls under the spell of the pretty ingénue, even as he uncovers a shocking family secret. As the love triangle of Theresa, Octavian, and Sophie progresses, it transforms into a saga of divided loyalties, dangerous revelations, and surprising twists that will lead to a shocking transgression … and eventually force Theresa to make a bittersweet choice.
---
Rhapsody by Mitchell James Kaplan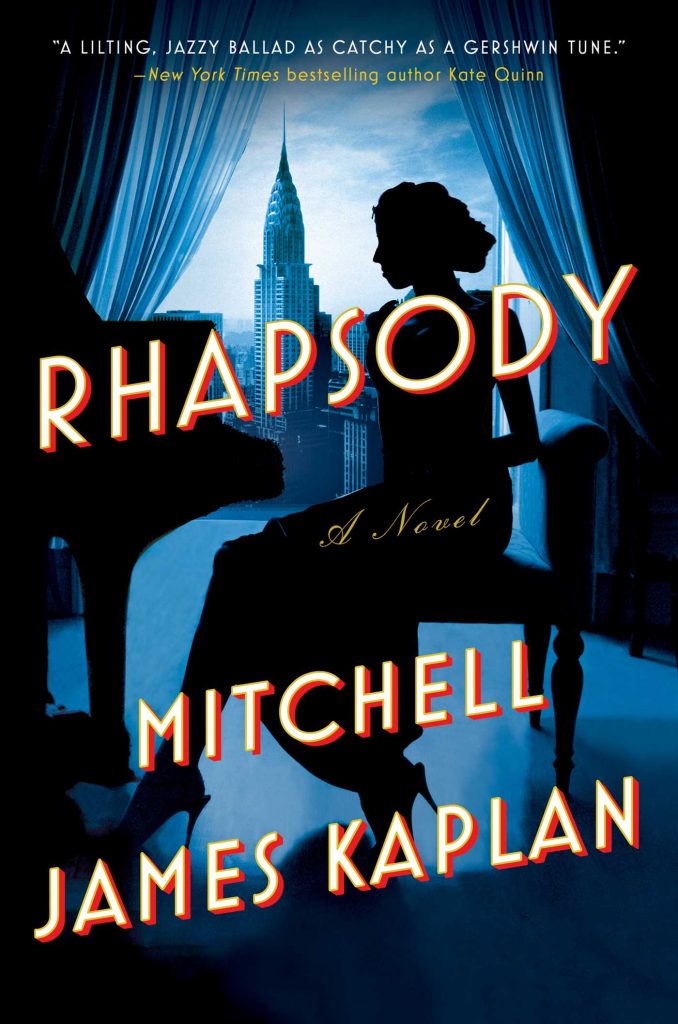 One evening in 1924, Katharine "Kay" Swift—the restless but loyal society wife of wealthy banker James Warburg and a serious pianist who longs for recognition—attends a concert. The piece: Rhapsody in Blue. The composer: a brilliant, elusive young musical genius named George Gershwin.
Kay is transfixed, helpless to resist the magnetic pull of George's talent, charm, and swagger. Their ten-year love affair, complicated by her conflicted loyalty to her husband and the twists and turns of her own musical career, ends only with George's death from a brain tumor at the age of thirty-eight.
Set in Jazz Age New York City, this stunning work of fiction, for fans of The Paris Wife and Loving Frank, explores the timeless bond between two brilliant, strong-willed artists. George Gershwin left behind not just a body of work unmatched in popular musical history, but a woman who loved him with all her heart, knowing all the while that he belonged not to her, but to the world.
---
The Mystery of Mrs. Christie by Marie Benedict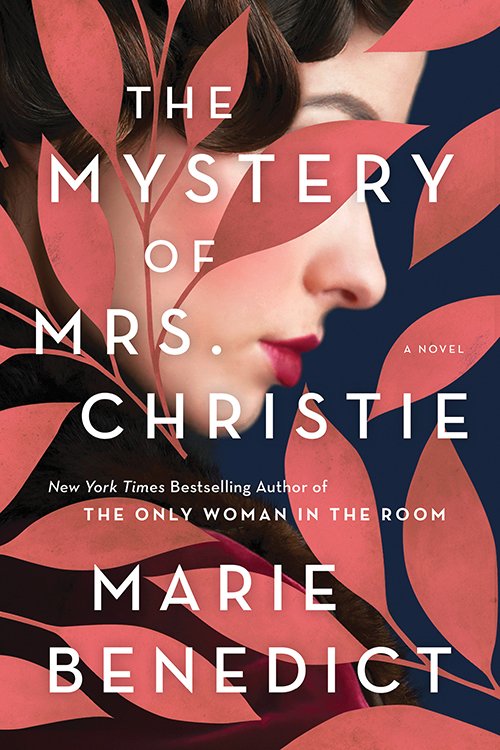 In December 1926, Agatha Christie goes missing. Investigators find her empty car on the edge of a deep, gloomy pond, the only clues some tire tracks nearby and a fur coat left in the car—strange for a frigid night. Her husband and daughter have no knowledge of her whereabouts, and England unleashes an unprecedented manhunt to find the up-and-coming mystery author. Eleven days later, she reappears, just as mysteriously as she disappeared, claiming amnesia and providing no explanations for her time away.
The puzzle of those missing eleven days has persisted. With her trademark exploration into the shadows of history, acclaimed author Marie Benedict brings us into the world of Agatha Christie, imagining why such a brilliant woman would find herself at the center of such a murky story.
---
The Chaperone by Laura Moriarty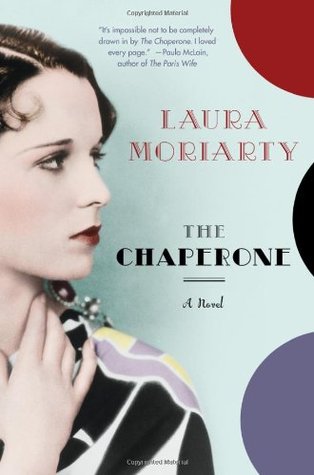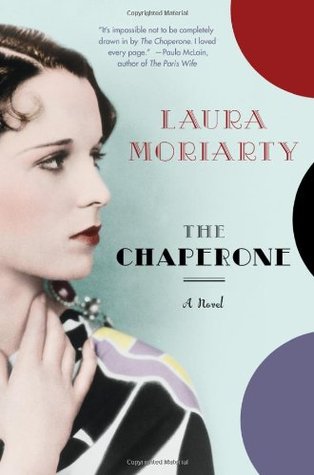 The Chaperone is a captivating novel about the woman who chaperoned an irreverent Louise Brooks to New York City in 1922 and the summer that would change them both.
Only a few years before becoming a famous silent-film star and an icon of her generation, a fifteen-year-old Louise Brooks leaves Wichita, Kansas, to study with the prestigious Denishawn School of Dancing in New York. Much to her annoyance, she is accompanied by a thirty-six-year-old chaperone, who is neither mother nor friend. Cora Carlisle, a complicated but traditional woman with her own reasons for making the trip, has no idea what she's in for. Young Louise, already stunningly beautiful and sporting her famous black bob with blunt bangs, is known for her arrogance and her lack of respect for convention. Ultimately, the five weeks they spend together will transform their lives forever.
For Cora, the city holds the promise of discovery that might answer the question at the core of her being, and even as she does her best to watch over Louise in this strange and bustling place she embarks on a mission of her own. And while what she finds isn't what she anticipated, she is liberated in a way she could not have imagined. Over the course of Cora's relationship with Louise, her eyes are opened to the promise of the twentieth century and a new understanding of the possibilities for being fully alive.
---
Carter Beats the Devil by Glen David Gold
Charles Carter—a.k.a. Carter the Great—is a young master performer whose skill as an illusionist exceeds even that of the great Houdini. But nothing in his career has prepared Carter for the greatest stunt of all, which stars none other than President Warren G. Harding and which could end up costing Carter the reputation he has worked so hard to create. Filled with historical references that evoke the excesses and exuberance of Roaring Twenties, pre-Depression America, Carter Beats the Devil is a complex and illuminating story of one man's journey through a magical—and sometimes dangerous—world, where illusion is everything.
---
Brideshead Revisited by Evelyn Waugh
The gorgeous 75th-anniversary edition of Brideshead Revisited, the novel selected by Modern Library as one of the 100 best of the century.
The wellsprings of desire and the impediments to love come brilliantly into focus in Evelyn Waugh's masterpiece—a novel that immerses us in the glittering and seductive world of English aristocracy in the waning days of the empire.
Through the story of Charles Ryder's entanglement with the Flytes, a great Catholic family, Evelyn Waugh charts the passing of the privileged world he knew in his own youth and vividly recalls the sensuous pleasures denied him by wartime austerities. At once romantic, sensuous, comic, and somber, Brideshead Revisited transcends Waugh's early satiric explorations and reveals him to be an elegiac, lyrical novelist of the utmost feeling and lucidity.
---
The Hours by Michael Cunningham
In The Hours, Michael Cunningham, widely praised as one of the most gifted writers of his generation, draws inventively on the life and work of Virginia Woolf to tell the story of a group of contemporary characters struggling with the conflicting claims of love and inheritance, hope and despair. The narrative of Woolf's last days before her suicide early in World War II counterpoints the fictional stories of Samuel, a famous poet whose life has been shadowed by his talented and troubled mother, and his lifelong friend Clarissa, who strives to forge a balanced and rewarding life in spite of the demands of friends, lovers, and family.
Passionate, profound, and deeply moving, this is Cunningham's most remarkable achievement to date.
---
The Master Butchers Singing Club by Louise Erdrich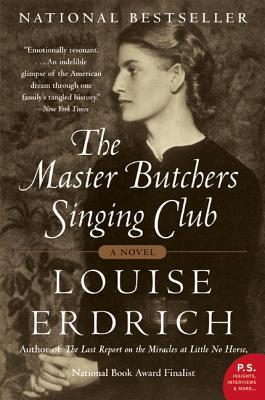 Having survived World War I, Fidelis Waldvogel returns to his quiet German village and marries the pregnant widow of his best friend, killed in action. With a suitcase full of sausages and a master butcher's precious knife set, Fidelis sets out for America. In Argus, North Dakota, he builds a business, a home for his family—which includes Eva and four sons—and a singing club consisting of the best voices in town. When the Old World meets the New—in the person of Delphine Watzka—the great adventure of Fidelis's life begins. Delphine meets Eva and is enchanted. She meets Fidelis, and the ground trembles. These momentous encounters will determine the course of Delphine's life, and the trajectory of this brilliant novel.
---
The Sun Also Rises by Ernest Hemingway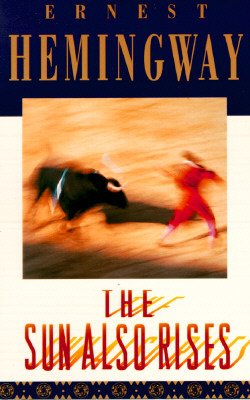 The quintessential novel of the Lost Generation, The Sun Also Rises (Fiesta) is one of Ernest Hemingway's masterpieces and a classic example of his spare but powerful writing style. A poignant look at the disillusionment and angst of the post-World War I generation, the novel introduces two of Hemingway's most unforgettable characters: Jake Barnes and Lady Brett Ashley. The story follows the flamboyant Brett and the hapless Jake as they journey from the wild nightlife of 1920s Paris to the brutal bullfighting rings of Spain with a motley group of expatriates. It is an age of moral bankruptcy, spiritual dissolution, unrealized love, and vanishing illusions. First published in 1926, The Sun Also Rises helped to establish Hemingway as one of the greatest writers of the twentieth century.
---
Radio Girls by Sarah-Jane Stratford
London, 1926. American-raised Maisie Musgrave is thrilled to land a job as a secretary at the upstart British Broadcasting Corporation, whose use of radio—still new, strange, and electrifying—is captivating the nation. But the hectic pace, smart young staff, and intimidating bosses only add to Maisie's insecurity.
Soon, she is seduced by the work—gaining confidence as she arranges broadcasts by the most famous writers, scientists, and politicians in Britain. She is also caught up in a growing conflict between her two bosses, John Reith, the formidable Director-General of the BBC, and Hilda Matheson, the extraordinary director of the hugely popular Talks programming, who each have very different visions of what radio should be. Under Hilda's tutelage, Maisie discovers her talent, passion, and ambition. But when she unearths a shocking conspiracy, she and Hilda join forces to make their voices heard both on and off the air…and then face the dangerous consequences of telling the truth for a living.
---
The Girl from the Savoy by Hazel Gaynor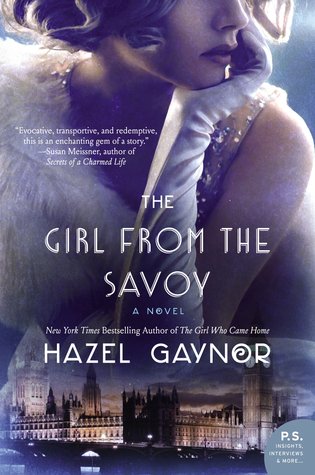 Dolly Lane is a dreamer; a downtrodden maid who longs to dance on the London stage, but her life has been fractured by the Great War. Memories of the soldier she loved, of secret shame and profound loss, by turns pull her back and spur her on to make a better life.
When she finds employment as a chambermaid at London's grandest hotel, The Savoy, Dolly takes a step closer to the glittering lives of the Bright Young Things who thrive on champagne, jazz and rebellion. Right now, she must exist on the fringes of power, wealth and glamor—she must remain invisible and unimportant.
But her fortunes take an unexpected turn when she responds to a struggling songwriter's advertisement for a 'muse' and finds herself thrust into London's exhilarating theatre scene and into the lives of celebrated actress, Loretta May, and her brother, Perry. Loretta and Perry may have the life Dolly aspires to, but they too are searching for something.
Now, at the precipice of the life she has and the one she longs for, the girl from The Savoy must make difficult choices: between two men; between two classes, between everything she knows and everything she dreams of. A brighter future is tantalizingly close—but can a girl like Dolly ever truly leave her past behind?
---
A Fine Imitation by Amber Brock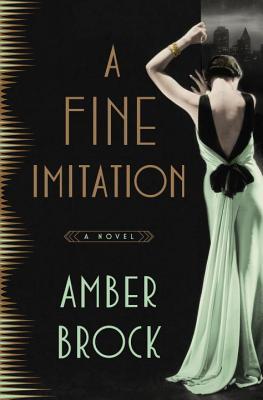 Vera Bellington has beauty, pedigree, and a penthouse at The Angelus—the most coveted address on Park Avenue. But behind the sparkling social whirl, Vera is living a life of quiet desperation. Her days are an unbroken loop of empty, champagne-soaked socializing, while her nights are silent and cold, spent waiting alone in her cavernous apartment for a husband who seldom comes home.
Then Emil Hallan arrives at The Angelus to paint a mural above its glittering subterranean pool. The handsome French artist moves into the building, shrouds his work in secrecy, and piques Vera's curiosity, especially when the painter keeps dodging questions about his past. Is he the man he claims to be? Even as she finds herself increasingly drawn to Hallan's warmth and passion, Vera can't suppress her suspicions. After all, she has plenty of secrets, too—and some of them involve art forgers like her bold, artistically talented former friend, Bea, who years ago, at Vassar, brought Vera to the brink of catastrophe and social exile.
When the dangerous mysteries of Emil's past are revealed, Vera faces an impossible choice—whether to cling to her familiar world of privilege and propriety or to risk her future with the enigmatic man who has taken her heart. A Fine Imitation explores what happens when we realize that the life we've always led is not the life we want to have.
---
Mrs. Dalloway by Virginia Woolf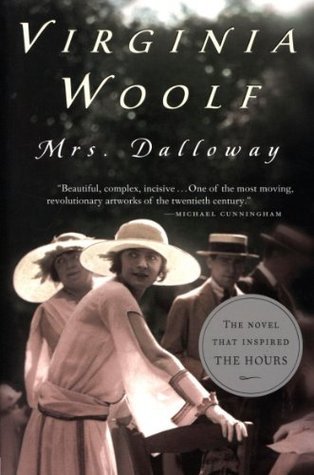 In this vivid portrait of a single day in a woman's life, Mrs. Clarissa Dalloway is preoccupied with the last-minute details of preparation for a party while in her mind she is something much more than a perfect society hostess. As she readies her house for friends and neighbors, she is flooded with remembrances of the past–the passionate loves of her carefree youth, her practical choice of husband, and the approach and retreat of war. And, met with the realities of the present, Clarissa reexamines the choices that brought her there, hesitantly looking ahead to the unfamiliar work of growing old.

From the introspective Clarissa, to the lover who never fully recovered from her rejection, to a war-ravaged stranger in the park, the characters and scope of Mrs. Dalloway reshape our sense of ordinary life making it one of the most "moving, revolutionary artworks of the twentieth century" (Michael Cunningham).
---
The Other Daughter by Lauren Willig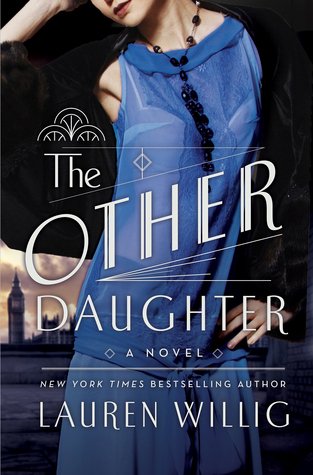 Raised in a poor yet genteel household, Rachel Woodley is working in France as a governess when she receives news that her mother has died, suddenly. Grief-stricken, she returns to the small town in England where she was raised to clear out the cottage…and finds a cutting from a London society magazine, with a photograph of her supposedly deceased father dated all of three month before. He's an earl, respected and influential, and he is standing with another daughter-his legitimate daughter. Which makes Rachel…not legitimate. Everything she thought she knew about herself and her past-even her very name-is a lie.
Still reeling from the death of her mother, and furious at this betrayal, Rachel sets herself up in London under a new identity. There she insinuates herself into the party-going crowd of Bright Young Things, with a steely determination to unveil her father's perfidy and bring his-and her half-sister's-charmed world crashing down. Very soon, however, Rachel faces two unexpected snags: she finds she genuinely likes her half-sister, Olivia, whose situation isn't as simple it appears; and she might just be falling for her sister's fiancé…
---
Wild Women and the Blues by Denny S. Bryce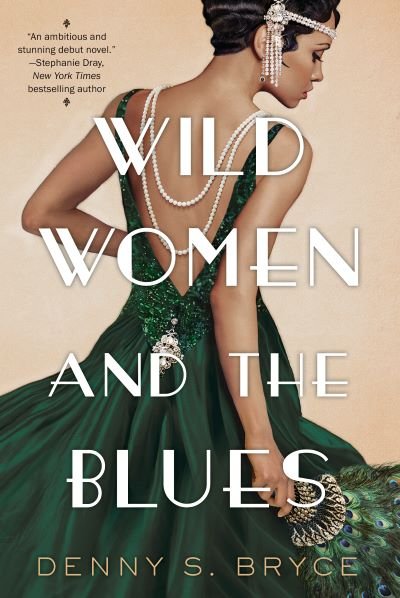 "Why would I talk to you about my life? I don't know you, and even if I did, I don't tell my story to just any boy with long hair, who probably smokes weed. You wanna hear about me. You gotta tell me something about you. To make this worth my while."
1925: Chicago is the jazz capital of the world, and the Dreamland Café is the ritziest black-and-tan club in town. Honoree Dalcour is a sharecropper's daughter, willing to work hard and dance every night on her way to the top. Dreamland offers a path to the good life, socializing with celebrities like Louis Armstrong and filmmaker Oscar Micheaux. But Chicago is also awash in bootleg whiskey, gambling, and gangsters. And a young woman driven by ambition might risk more than she can stand to lose.
2015: Film student Sawyer Hayes arrives at the bedside of 110-year-old Honoree Dalcour, still reeling from a devastating loss that has taken him right to the brink. Sawyer has rested all his hope on this frail but formidable woman, the only living link to the legendary Oscar Micheaux. If he's right—if she can fill in the blanks in his research, perhaps he can complete his thesis and begin a new chapter in his life. But the links Honoree makes are not ones he's expecting…
Piece by piece, Honoree reveals her past and her secrets, while Sawyer fights tooth and nail to keep his. It's a story of courage and ambition, hot jazz and illicit passions. And as past meets present, for Honoree, it's a final chance to be truly heard and seen before it's too late. No matter the cost…
---
The Ringmaster's Wife by Kristy Cambron
What is revealed when you draw back the curtain of the Greatest Show on Earth?
Rosamund Easling is no stranger to opulence. As the daughter of an earl, she's grown up with every comfort money can buy. But when hard times befall the family's Yorkshire estate in the aftermath of the Great War, Rosamund's father sells her beloved horse, setting the stage for a series of events that would extend beyond even her wildest dreams.
Though expected to marry for a title instead of love, Rosamund feels called to a different life – one of adventure outside the confines of a ladies' parlor. She abandons all she's known and follows in pursuit as her horse is shipped to the new owner – an American entertainer by the name of John Ringling. Once introduced to the Ringling Brothers' circus and knowing she has much to learn, Rosamund agrees to a bareback riding apprenticeship in the shadow of the Ringlings' winter home—Ca'D'Zan. It is at that mansion, in what would become the last days of the enigmatic Mable Ringling's life, that Rosamund finds a deeper sense of purpose in the life she's been given, and the awakening of faith in her heart.
With a supporting cast of characters as mysterious and dazzling as the Ringlings' big-top world, Rosamund's journey takes her from the tradition of the English countryside to the last days of America's Roaring '20s—a journey that forever changes what one life might have been.
---
The Girls at the Kingfisher Club by Genevieve Valentine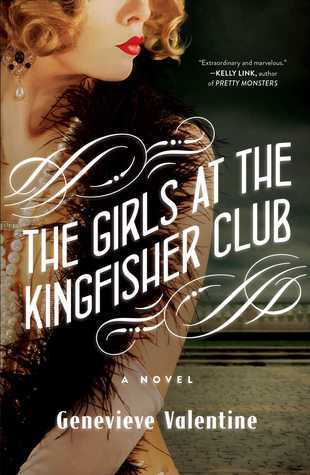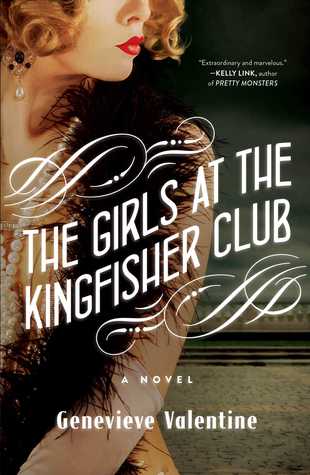 A reimagining of the fairytale of the Twelve Dancing Princesses as flappers during the Roaring Twenties in Manhattan.
Jo, the firstborn, "The General" to her eleven sisters, is the only thing the Hamilton girls have in place of a mother. She is the one who taught them how to dance, the one who gives the signal each night, as they slip out of the confines of their father's townhouse to await the cabs that will take them to the speakeasy. Together they elude their distant and controlling father, until the day he decides to marry them all off.
The girls, meanwhile, continue to dance, from Salon Renaud to the Swan and, finally, the Kingfisher, the club they come to call home. They dance until one night when they are caught in a raid, separated, and Jo is thrust face-to-face with someone from her past: a bootlegger named Tom whom she hasn't seen in almost ten years. Suddenly Jo must weigh in the balance not only the demands of her father and eleven sisters, but those she must make of herself.
---
Want More Book Lists?
Here are a couple we think you might like:
40+ New 2021 Historical Fiction Books to Add to Your TBR List Right Now
20 Non-War Books Set in France
What We're Reading This Summer
Now, sign up for our newsletter to get our new posts in your inbox once a week!
Pin This Post