Ah, summer reading. It's crazy how reading preferences can change depending on the seasons. Some love light reads in the summer, while some gravitate more toward thrillers.
Here at LQ, we have our TBR lists for the summer that we hope to get to, so we thought we'd share our top picks of the summer with you! These are books that aren't necessarily coming out this summer, but have made it onto our lists.
Do you have a list of books you plan to read this summer? Let us know what's on top of your list!
Disclosure – We earn a small commission for any items purchased through the Amazon or Bookshop.org links below at no extra cost to you. These earnings are put toward our website hosting costs. Thank you for supporting Literary Quicksand!
Cathy
Mrs. England by Stacey Halls
When newly graduated nurse Ruby May takes a position looking after the children of Charles and Lilian England, a wealthy couple from a powerful dynasty of mill owners, she hopes it will be the fresh start she needs. But as she adapts to life at the isolated Hardcastle House, it becomes clear there's something not quite right about the beautiful, mysterious Mrs England. Ostracised by the servants and feeling increasingly uneasy, Ruby is forced to confront her own demons in order to prevent history from repeating itself. After all, there's no such thing as the perfect family – and she should know.
Simmering with slow-burning menace, Mrs England is a portrait of an Edwardian marriage, weaving an enthralling story of men and women, power and control, courage, truth and the very darkest deception. Set against the atmospheric landscape of West Yorkshire, Stacey Halls' third novel proves her one of the most exciting and compelling new storytellers of our times.
---
Atomic Habits by James Clear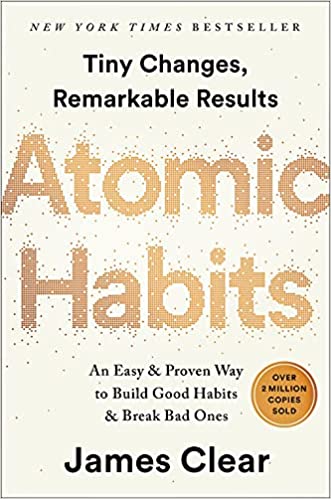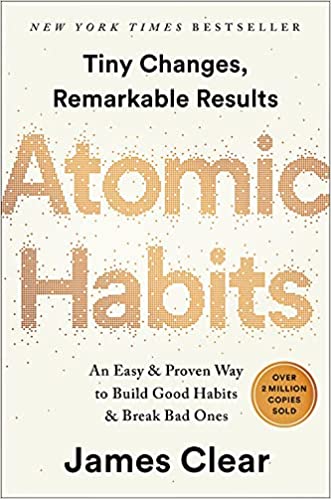 No matter your goals, Atomic Habits offers a proven framework for improving–every day. James Clear, one of the world's leading experts on habit formation, reveals practical strategies that will teach you exactly how to form good habits, break bad ones, and master the tiny behaviors that lead to remarkable results.
If you're having trouble changing your habits, the problem isn't you. The problem is your system. Bad habits repeat themselves again and again not because you don't want to change, but because you have the wrong system for change. You do not rise to the level of your goals. You fall to the level of your systems. Here, you'll get a proven system that can take you to new heights.
Clear is known for his ability to distill complex topics into simple behaviors that can be easily applied to daily life and work. Here, he draws on the most proven ideas from biology, psychology, and neuroscience to create an easy-to-understand guide for making good habits inevitable and bad habits impossible. Along the way, readers will be inspired and entertained with true stories from Olympic gold medalists, award-winning artists, business leaders, life-saving physicians, and star comedians who have used the science of small habits to master their craft and vault to the top of their field.
---
Jessica
This Side of Paradise by F. Scott Fitzgerald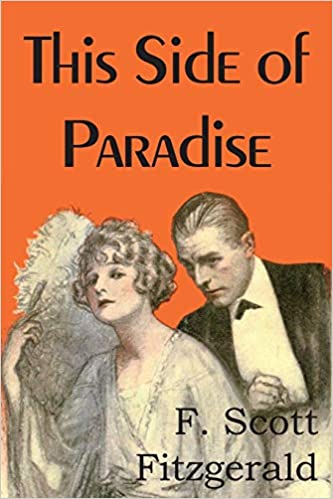 This Side of Paradise, F. Scott Fitzgerald's romantic and witty first novel, was written when the author was only twenty-three years old. This semi-autobiographical story of the handsome, indulged, and idealistic Princeton student Amory Blaine received critical raves and catapulted Fitzgerald to instant fame. Now, readers can enjoy the newly edited, authorized version of this early classic of the Jazz Age, based on Fitzgerald's original manuscript. In this definitive text, This Side of Paradise captures the rhythms and romance of Fitzgerald's youth and offers a poignant portrait of the "Lost Generation."
---
The Anthropocene Reviewed by John Green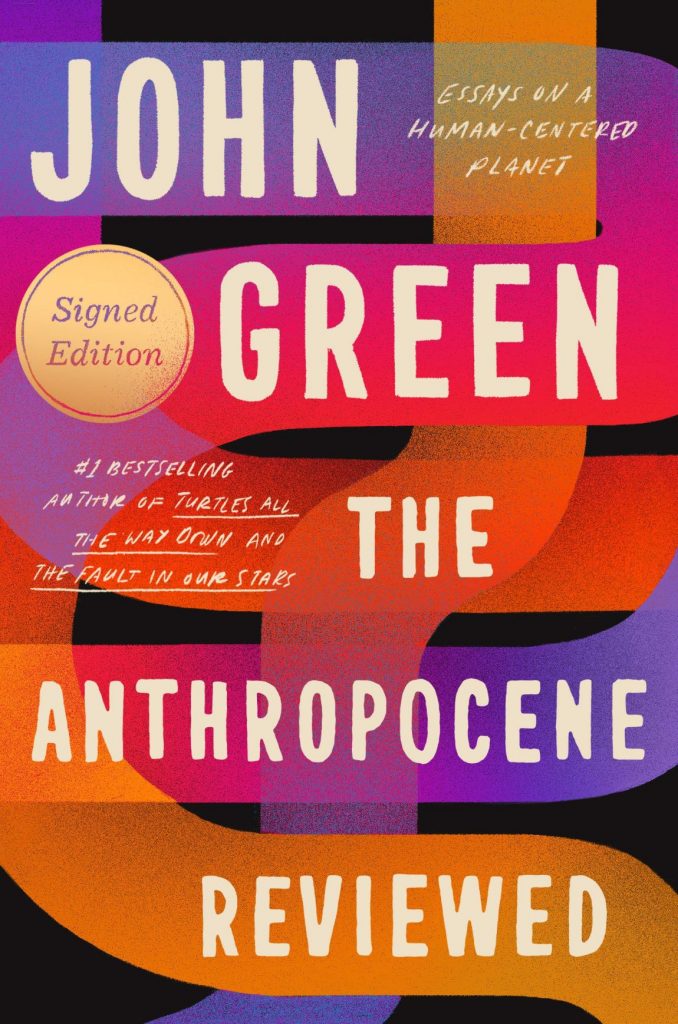 The Anthropocene is the current geologic age, in which humans have profoundly reshaped the planet and its biodiversity. In this remarkable symphony of essays adapted and expanded from his groundbreaking podcast, bestselling author John Green reviews different facets of the human-centered planet on a five-star scale—from the QWERTY keyboard and sunsets to Canada geese and Penguins of Madagascar.
Funny, complex, and rich with detail, the reviews chart the contradictions of contemporary humanity. As a species, we are both far too powerful and not nearly powerful enough, a paradox that came into sharp focus as we faced a global pandemic that both separated us and bound us together.
John Green's gift for storytelling shines throughout this masterful collection. The Anthropocene Reviewed is a open-hearted exploration of the paths we forge and an unironic celebration of falling in love with the world.
---
Project Hail Mary by Andy Weir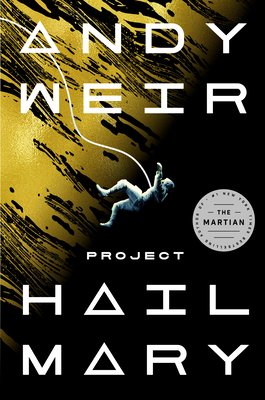 Ryland Grace is the sole survivor on a desperate, last-chance mission–and if he fails, humanity and the earth itself will perish.
Except that right now, he doesn't know that. He can't even remember his own name, let alone the nature of his assignment or how to complete it.
All he knows is that he's been asleep for a very, very long time. And he's just been awakened to find himself millions of miles from home, with nothing but two corpses for company.
His crewmates dead, his memories fuzzily returning, he realizes that an impossible task now confronts him. Alone on this tiny ship that's been cobbled together by every government and space agency on the planet and hurled into the depths of space, it's up to him to conquer an extinction-level threat to our species.
And thanks to an unexpected ally, he just might have a chance.
Part scientific mystery, part dazzling interstellar journey, Project Hail Mary is a tale of discovery, speculation, and survival to rival The Martian–while taking us to places it never dreamed of going.
---
Joli
We Begin at the End by Chris Whitaker
Walk has never left the coastal California town where he grew up. He may have become the chief of police, but he's still trying to heal the old wound of having given the testimony that sent his best friend, Vincent King, to prison decades before. Now, thirty years later, Vincent is being released.
Duchess is a thirteen-year-old self-proclaimed outlaw. Her mother, Star, grew up with Walk and Vincent. Walk is in overdrive trying to protect them, but Vincent and Star seem bent on sliding deeper into self-destruction. Star always burned bright, but recently that light has dimmed, leaving Duchess to parent not only her mother but her five-year-old brother. At school the other kids make fun of Duchess―her clothes are torn, her hair a mess. But let them throw their sticks, because she'll throw stones. Rules are for other people. She's just trying to survive and keep her family together.
A fortysomething-year-old sheriff and a thirteen-year-old girl may not seem to have a lot in common. But they both have come to expect that people will disappoint you, loved ones will leave you, and if you open your heart it will be broken. So when trouble arrives with Vincent King, Walk and Duchess find they will be unable to do anything but usher it in, arms wide closed.
Chris Whitaker has written an extraordinary novel about people who deserve so much more than life serves them. At times devastating, with flashes of humor and hope throughout, it is ultimately an inspiring tale of how the human spirit prevails and how, in the end, love―in all its different guises―wins.
---
Stranger Care by Sarah Sentilles
After their decision not to have a biological child, Sarah Sentilles and her husband, Eric, decide to adopt via the foster care system. Despite knowing that the system's goal is reunification with the birth family, Sarah opens their home to a flurry of social workers who question, evaluate, and ultimately prepare them to welcome a child into their family–even if it means most likely having to give them back. After years of starts and stops, and endless navigation of the complexities and injustices of the foster care system, a phone call finally comes: a three-day old baby girl, named Coco, in immediate need of a foster family. Sarah and Eric bring this newborn stranger home.
"You were never ours," Sarah tells Coco, "yet we belong to each other."
A love letter to Coco, and to the countless children like her, Stranger Care chronicles Sarah's discovery of what it means to mother–in this case, not just a vulnerable infant, but the birth mother who loves her, too. Ultimately, Coco's story reminds us that we depend on family, and that family can take different forms. With "fearless, stirring, rhythmic" (Nick Flynn) prose, Sentilles lays bare an intimate, powerful story, with universal concerns: How can we care for and protect each other? How do we ensure a more hopeful future for life on this planet? And if we're all related–tree, bird, star, person–how might we better live?
---
The Seed Keeper by Diane Wilson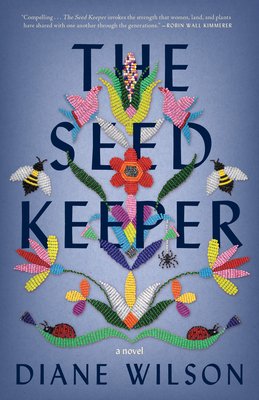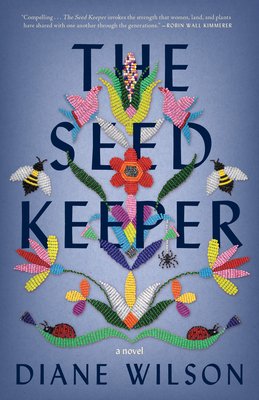 Rosalie Iron Wing has grown up in the woods with her father, Ray, a former science teacher who tells her stories of plants, of the stars, of the origins of the Dakota people. Until, one morning, Ray doesn't return from checking his traps. Told she has no family, Rosalie is sent to live with a foster family in nearby Mankato–where the reserved, bookish teenager meets rebellious Gaby Makespeace, in a friendship that transcends the damaged legacies they've inherited.
On a winter's day many years later, Rosalie returns to her childhood home. A widow and mother, she has spent the previous two decades on her white husband's farm, finding solace in her garden even as the farm is threatened first by drought and then by a predatory chemical company. Now, grieving, Rosalie begins to confront the past, on a search for family, identity, and a community where she can finally belong. In the process, she learns what it means to be descended from women with souls of iron–women who have protected their families, their traditions, and a precious cache of seeds through generations of hardship and loss, through war and the insidious trauma of boarding schools.
Weaving together the voices of four indelible women, The Seed Keeper is a beautifully told story of reawakening, of remembering our original relationship to the seeds and, through them, to our ancestors.
---
Katie
The Box in the Woods by Maureen Johnson (Truly Devious #4)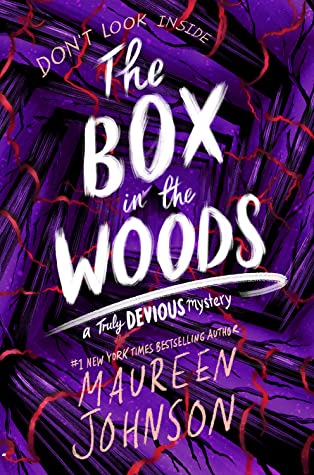 Amateur sleuth Stevie Bell needs a good murder. After catching a killer at her high school, she's back at home for a normal (that means boring) summer.
But then she gets a message from the owner of Sunny Pines, formerly known as Camp Wonder Falls—the site of the notorious unsolved case, the Box in the Woods Murders. Back in 1978, four camp counselors were killed in the woods outside of the town of Barlow Corners, their bodies left in a gruesome display. The new owner offers Stevie an invitation: Come to the camp and help him work on a true crime podcast about the case.
Stevie agrees, as long as she can bring along her friends from Ellingham Academy. Nothing sounds better than a summer spent together, investigating old murders.
But something evil still lurks in Barlow Corners. When Stevie opens the lid on this long-dormant case, she gets much more than she bargained for. The Box in the Woods will make room for more victims. This time, Stevie may not make it out alive.
---
God Spare the Girls by Kelsey McKinney
A mesmerizing debut novel set in northern Texas about two sisters who discover a dark secret about their father, the head pastor of an evangelical megachurch, that upends their lives and community—a coming-of-age story of family, identity, and the delicate line between faith and deception.
Luke Nolan has led The Hope congregation for over a decade, while his wife and daughters patiently uphold what it means to live righteously. Made famous by a viral sermon on purity co-written with his eldest daughter, Abigail, Luke is the prototype of a modern preacher: tall, handsome, a spellbinding speaker. But his youngest daughter Caroline has started to notice the cracks in their comfortable life. She is certain that her perfect, pristine sister is about to marry the wrong man—and Caroline has slid into sin with a boy she's known her entire life, wondering why God would care so much about her virginity anyway.
When it comes to light, six weeks before Abigail's wedding, that Luke has been having an affair with another woman, the entire Nolan family falls into a tailspin. Caroline seizes the opportunity to be alone with her sister. The two girls flee to the ranch they inherited from their maternal grandmother, far removed from the embarrassing drama of their parents and the prying eyes of the community. But with the date of Abigail's wedding fast approaching, the sisters will have to make a hard decision about which familial bonds are worth protecting.
---
Madam by Phoebe Wynne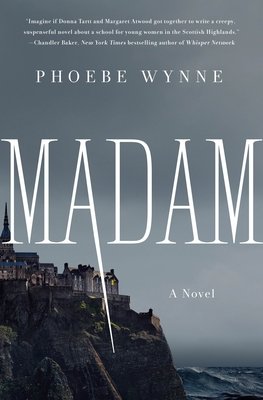 For 150 years, high above rocky Scottish cliffs, Caldonbrae Hall has sat untouched, a beacon of excellence in an old ancestral castle. A boarding school for girls, it promises that the young women lucky enough to be admitted will emerge "resilient and ready to serve society."
Into its illustrious midst steps Rose Christie: a 26-year-old Classics teacher, Caldonbrae's new head of the department, and the first hire for the school in over a decade. At first, Rose is overwhelmed to be invited into this institution, whose prestige is unrivaled. But she quickly discovers that behind the school's elitist veneer lies an impenetrable, starkly traditional culture that she struggles to reconcile with her modernist beliefs—not to mention her commitment to educating "girls for the future."
It also doesn't take long for Rose to suspect that there's more to the secret circumstances surrounding the abrupt departure of her predecessor—a woman whose ghost lingers everywhere—than anyone is willing to let on. In her search for this mysterious former teacher, Rose instead uncovers the darkness that beats at the heart of Caldonbrae, forcing her to confront the true extent of the school's nefarious purpose, and her own role in perpetuating it.
A darkly feminist tale pitched against a haunting backdrop, and populated by an electrifying cast of heroines, Madam will keep readers engrossed until the breathtaking conclusion.
---
The Conductors by Nicole Glover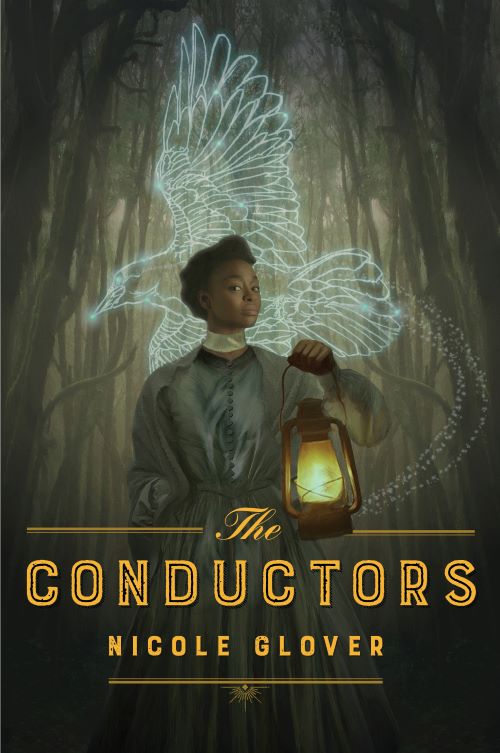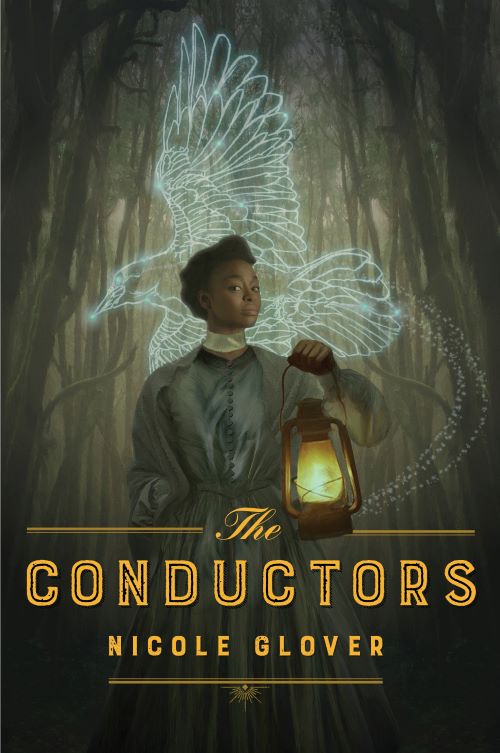 As a conductor on the Underground Railroad, Hetty Rhodes helped usher dozens of people north with her wits and magic. Now that the Civil War is over, Hetty and her husband Benjy have settled in Philadelphia, solving murders and mysteries that the white authorities won't touch. When they find one of their friends slain in an alley, Hetty and Benjy bury the body and set off to find answers. But the secrets and intricate lies of the elites of Black Philadelphia only serve to dredge up more questions. To solve this mystery, they will have to face ugly truths all around them, including the ones about each other.
In this vibrant and original novel, Nicole Glover joins a roster of contemporary writers within fantasy, such as Victor LaValle and Zen Cho, who use speculative fiction to delve into important historical and cultural threads.
---
Megan
One Last Stop by Casey McQuiston
For cynical twenty-three-year-old August, moving to New York City is supposed to prove her right: that things like magic and cinematic love stories don't exist, and the only smart way to go through life is alone. She can't imagine how waiting tables at a 24-hour pancake diner and moving in with too many weird roommates could possibly change that. And there's certainly no chance of her subway commute being anything more than a daily trudge through boredom and electrical failures.
But then, there's this gorgeous girl on the train.
Jane. Dazzling, charming, mysterious, impossible Jane. Jane with her rough edges and swoopy hair and soft smile, showing up in a leather jacket to save August's day when she needed it most. August's subway crush becomes the best part of her day, but pretty soon, she discovers there's one big problem: Jane doesn't just look like an old school punk rocker. She's literally displaced in time from the 1970s, and August is going to have to use everything she tried to leave in her own past to help her. Maybe it's time to start believing in some things, after all.
Casey McQuiston's One Last Stop is a magical, sexy, big-hearted romance where the impossible becomes possible as August does everything in her power to save the girl lost in time.
---
Malibu Rising by Taylor Jenkins Reid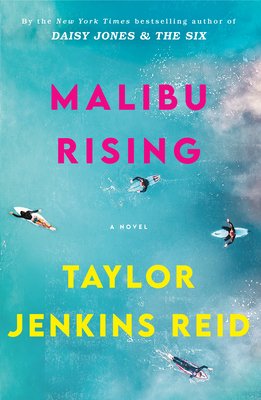 Malibu: August, 1983. It's the day of Nina Riva's annual end-of-summer party, and anticipation is at a fever pitch. Everyone wants to be around the famous Rivas: Nina, the talented surfer and supermodel; brothers Jay and Hud, one a championship surfer, the other a renowned photographer; and their adored baby sister, Kit. Together, the siblings are a source of fascination in Malibu and the world over—especially as the offspring of the legendary singer, Mick Riva.
The only person not looking forward to the party of the year is Nina herself, who never wanted to be the center of attention, and who has also just been very publicly abandoned by her pro tennis player husband. Oh, and maybe Hud—because it is long past time to confess something to the brother from whom he's been inseparable since birth.
Jay, on the other hand, is counting the minutes until nightfall, when the girl he can't stop thinking about promised she'll be there.
And Kit has a couple secrets of her own—including a guest she invited without consulting anyone.
By midnight the party will be completely out of control. By morning, the Riva mansion will have gone up in flames. But before that first spark in the early hours before dawn, the alcohol will flow, the music will play, and the loves and secrets that shaped this family's generations will all come bubbling to the surface.
Malibu Rising is a story about one unforgettable night in the life of a family: the night they each have to choose what they will keep from the people who made them… and what they will leave behind.
---
The Other Black Girl by Zakiya Dalila Harris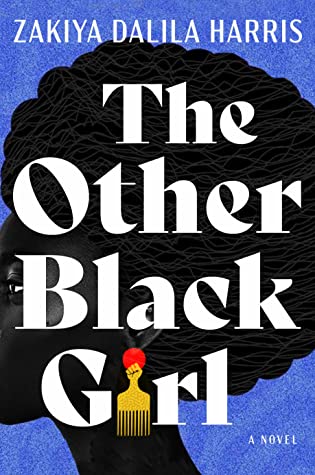 Twenty-six-year-old editorial assistant Nella Rogers is tired of being the only Black employee at Wagner Books. Fed up with the isolation and microaggressions, she's thrilled when Harlem-born and bred Hazel starts working in the cubicle beside hers. They've only just started comparing natural hair care regimens, though, when a string of uncomfortable events elevates Hazel to Office Darling, and Nella is left in the dust.
Then the notes begin to appear on Nella's desk: LEAVE WAGNER. NOW.
It's hard to believe Hazel is behind these hostile messages. But as Nella starts to spiral and obsess over the sinister forces at play, she soon realizes that there's a lot more at stake than just her career.
A whip-smart and dynamic thriller and sly social commentary that is perfect for anyone who has ever felt manipulated, threatened, or overlooked in the workplace, The Other Black Girl will keep you on the edge of your seat until the very last twist.
---
Rebecca
False Witness by Karin Slaughter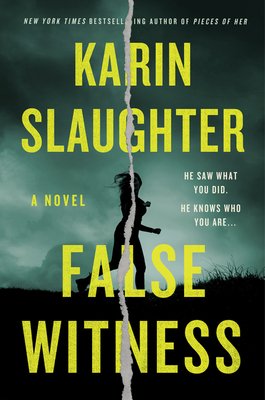 AN ORDINARY LIFE
Leigh Coulton has worked hard to build what looks like a normal life. She has a good job as a defence attorney, a daughter doing well in school, and even her divorce is relatively civilised – her life is just as unremarkable as she'd always hoped it would be.
HIDES A DEVASTATING PAST
But Leigh's ordinary life masks a childhood which was far from average… a childhood tarnished by secrets, broken by betrayal, and finally torn apart by a devastating act of violence.
BUT NOW THE PAST IS CATCHING UP
Then a case lands on her desk – defending a wealthy man accused of rape. It's the highest profile case she's ever been given – a case which could transform her career, if she wins. But when she meets the accused, she realises that it's no coincidence that he's chosen her as his attorney. She knows him. And he knows her. More to the point, he knows what happened twenty years ago, and why Leigh has spent two decades running.
AND TIME IS RUNNING OUT
If she can't get him acquitted, she'll lose much more than the case. The only person who can help her is her younger, estranged sister Calli, the last person Leigh would ever want to ask for help. But suddenly she has no choice…
---
The Thursday Murder Club by Richard Osman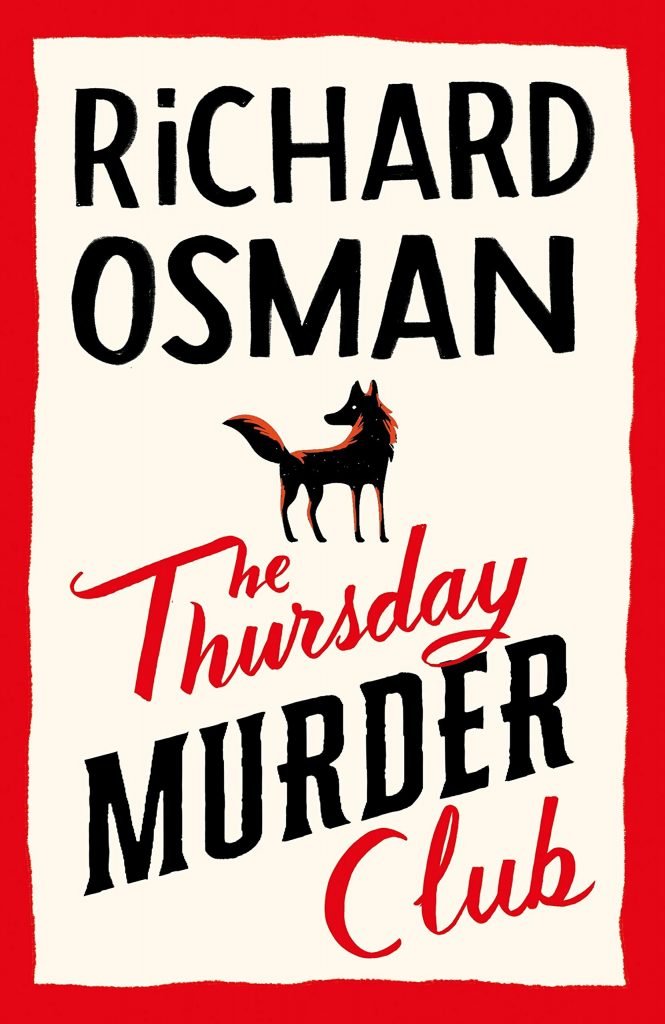 Four septuagenarians with a few tricks up their sleeves
A female cop with her first big case
A brutal murder
Welcome to…
The Thursday Murder Club
In a peaceful retirement village, four unlikely friends meet weekly in the Jigsaw Room to discuss unsolved crimes; together they call themselves The Thursday Murder Club. Elizabeth, Joyce, Ibrahim and Ron might be pushing eighty but they still have a few tricks up their sleeves.
When a local developer is found dead with a mysterious photograph left next to the body, the Thursday Murder Club suddenly find themselves in the middle of their first live case. As the bodies begin to pile up, can our unorthodox but brilliant gang catch the killer, before it's too late?
---
The Survivors by Jane Harper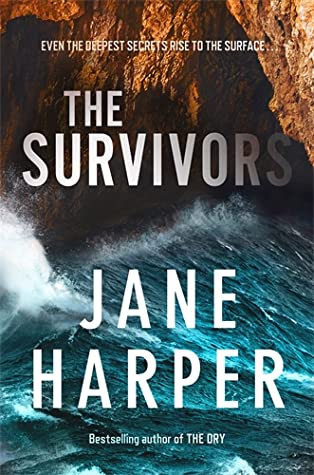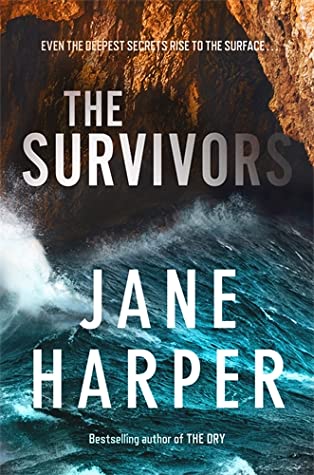 Kieran Elliott's life changed forever on the day a reckless mistake led to devastating consequences.
The guilt that still haunts him resurfaces during a visit with his young family to the small coastal community he once called home.
Kieran's parents are struggling in a town where fortunes are forged by the sea. Between them all is his absent brother, Finn.
When a body is discovered on the beach, long-held secrets threaten to emerge. A sunken wreck, a missing girl, and questions that have never washed away…
Pin This Post