No matter who you are or where you live, you're likely affected by the Coronavirus right now. Uncertainty is all around us in every aspect of life, which can be incredibly anxiety inducing and difficult. To find a little inner peace, many of us are turning to books. The question is, what are we choosing to read right now?
The answer to that question definitely varies from person to person. Here, some of us at LQ share what genres and specific books we're turning to in this time of crisis.
Keep scrolling beyond our thoughts and book recommendations for a list of resources and ideas for reading during this weird time.
Becky
My favorite genre to lose myself in when I'm stressed is a romantic mystery. Something not so sappy that I spend time thinking about how cheesy it is, but also not so dramatic that it causes further anxiety. Two examples I would recommend are trilogies – aka more time to invest in the same characters! 🙂
The first is the Lost Castle series by Kristy Cambron (my reviews). Beautiful cover art leads into three generational novels that uncover the history of interconnected families and stunning works of architecture. If you haven't read anything by Kristy Cambron yet, I would strongly suggest her work if this genre suits you!
The second is the Deverill Chronicle trilogy by Santa Montefiore (my reviews). I find these titles to be a little denser than Cambron's works, but still within the genre. Again, a multi-generational series, these books transport you back in time and are set primarily in the picturesque Irish countryside.


Cathy
I agree with the others who have mentioned it – series of books are my go-to.
A series I really got absorbed into was the Worldwalker Series by Josephine Angelini. It's got a bit of everything – mystery, parallel universes, deadly rivalry, witchcraft, romance. These books are written so vividly that you get sucked into the various versions of Salem that appear in the books.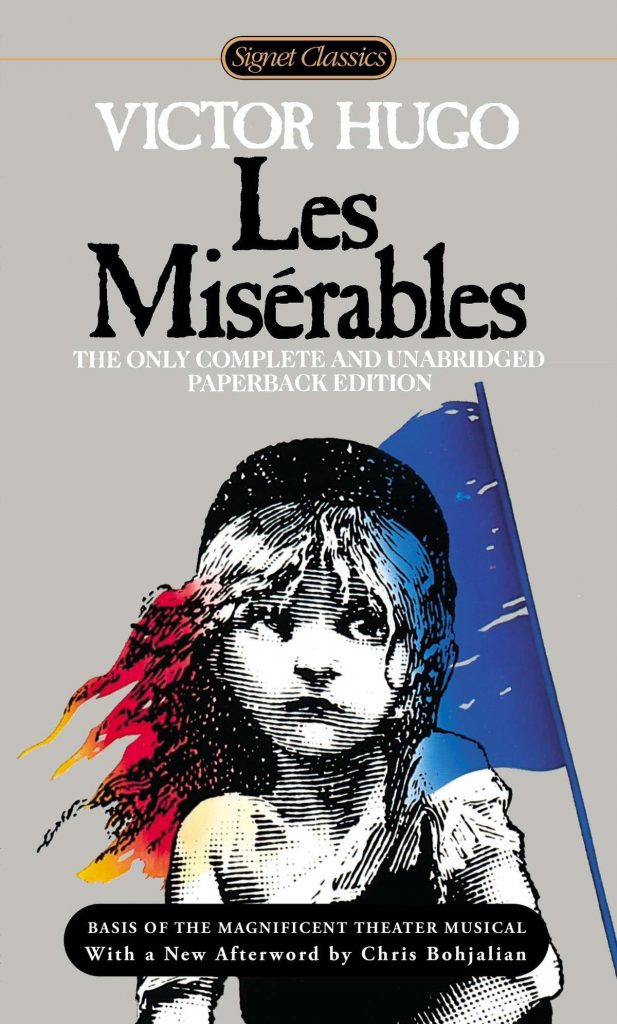 Jessica
In a long drawn out and stressful type situation, I find it is an excellent time to tackle the big books I have been meaning to read. I define "big books" as being 500 pages or more or a series of books. I am reading Les Miserables by Victor Hugo, which is like the ultimate big book, and I am, surprisingly enough, really enjoying it. I think this is because I don't have a lot of other normal weekly activities vying for my attention. We suddenly have time, so big books aren't quite so scary!


Joli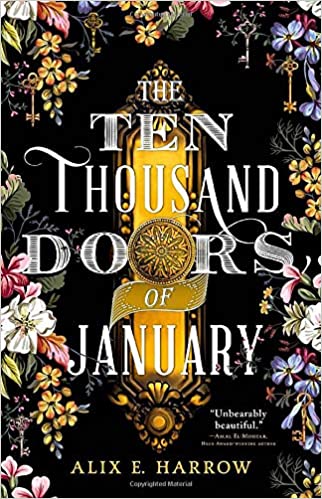 For me, I don't really have any one certain genre that I'm turning to. Instead, I'm just trying to pick books that have one thing in common: they're engrossing. Whatever I read during this weird and difficult time, I want to be sucked into the story.
Luckily for me, two books that I've been waiting on came in for me at the library at just the right moments: first Dear Edward (that was the last trip into public I made to pick that up), and then the ebook version of The Ten Thousand Doors of January. Dear Edward was beautiful and made me feel a lot of things, none of which were anxiety over a pandemic. Now The Ten Thousand Doors of January is pulling me into a world of magic and fantasy and yearning for adventure, and it feels like exactly what I needed.


Katie
For me, one of the most important parts of comfort reading is having something to read that will occupy my mind enough to keep me thinking about something other than the news! For this, I love mysteries that combine the story with a different location, like the Bryant and May series by Christopher Fowler or sweet books like the Finfarran series by Felicity Hayes-McCoy. These take place in a cute library on an Irish peninsula, and are a great break to help lift your spirits!


Liz
I always turn to graphic novels when I feel the need to give my mind a break! I know there's a lot of debate over whether or not they count as a genre but, in my mind, they definitely exist in a separate space than other novels. Most graphic novels are light, easy reading and don't require much brainpower to comprehend. Not to mention, looking at beautifully illustrated panels while I read is so calming and allows me to connect with the characters in the same way as I would if I were watching TV.
Right now I'm reading Bloom by Kevin Panetta and Savanna Ganucheau (which I talked about in "5 Romantic Novels to Cozy Up with This February!") and it's so relaxing! It's set in an idyllic beach town and is illustrated with an entirely blue color scheme, so it's very comforting to look at.
I'd also recommend Seconds by Bryan Lee O'Malley (author of Scott Pilgrim), which is about a young restaurant owner who discovers she can fix her past mistakes by writing them down in a notebook, eating a mushroom, and going to sleep. The obvious time-travel-esque shenanigans occur, and it's overall a very fun read.
Rachel
My go-to comfort / escape genre is chick lit! These are essential romantic comedy movies in book form and I absolutely adore them. Sophie Kinsella and Jenny Colgan are two of my favorite authors, who guarantee cute protagonists and happy ever afters.
One of the best Jenny Colgan novels is Little Beach Street Bakery. Polly finds herself running away to a small seaside town where she throws herself into her hobby of bread-making. As the locals start to request her creations, she continues to find inspiration and happiness in this small town. It's got a cute beekeeper, an adorable pet sidekick, and a woman finding herself and the strength to build her own life.
Kinsella is probably best known for her Shopaholic series, but her other books are just as charming. One of my recent favorites was My Not So Perfect Life. Katie returns to her family farm after being fired from her city job. She initially can only see everything wrong with the circumstances, but slowly realizes there's value in a simpler life. I loved the humor in this one and the sweet family story!


Resources & Ideas for Reading During the Coronavirus Pandemic
What are you reading?
Pin This Post