While there are plenty of Hallmark-y stories out there to satisfy devotees of the cute, Christmas romance, it can be harder to find books that reflect the Christmas season many of us actually have with our families. As much as we love holiday time together, we all know a relative or two who's gone off the rails during Christmas dinner, insists on bragging about how perfect their family is, or won't stop asking why you're still single.
If you're in the mood for a Christmas-y book, but need something more realistic than a small town where everyone is somehow related to Santa, these books might help. Whether you're dealing with an overbearing parent who is just so very certain they know how you should live your life, or trying to figure out what Christmas looks like after the end of a relationship, know that you're far from alone, as the characters in the five stories below can attest to all too well.
Disclosure – We earn a small commission for any items purchased through the Amazon links below at no extra cost to you. Thank you for supporting Literary Quicksand!
Evergreen Tidings from the Baumgartners by Gretchen Anthony
If you've ever rolled your eyes at the too perfect, yearly summary sent with a family member's Christmas card, this is the holiday book for you. Every year, Violet Baumgartner has sent out her family's annual Christmas letter, celebrating the professional, academic, and personal triumphs of her husband Ed and daughter Cerise. This year's letter plans to focus on the crowning event of Violet's year: her husband's retirement after years of career success and the opulent party she has planned to celebrate him. Just as Violet in ready to bask in the accolades of friends and family, Cerise drops a bomb that foils Violet's careful curated, Midwest nice facade. As Violet tries to keep control of her family, she escalates in antics that will feel familiar to anyone who has watched their holiday season go off the rails.
The Adults by Caroline Hulse
Claire and Matt may no longer be together, but they're determined to put on a happy face and spend the holidays as a family unit with their daughter Scarlett. Converging on Holiday Park for the getaway are not only Claire, Scarlett, and Matt, but also each parent's new romantic partner, making the fragile peace the two parents have achieved even more fraught. As the adults try to construct a "normal" holiday for Scarlett, they also grit their teeth through family time, overindulge in alcohol, and bring up old secrets that will become dynamite thrown into the middle of the family situation.
Seven Days of Us by Francesca Hornak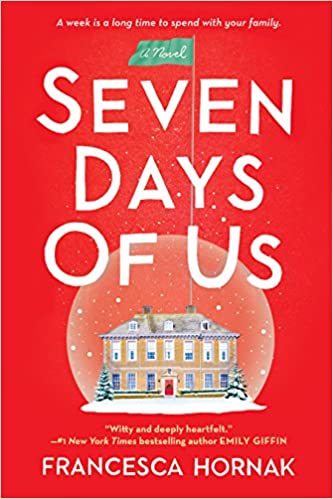 All Emma Birch wants is her whole family together for one week under the roof of Weyfield Hall. She gets her wish, but only because the eldest Birch daughter, Olivia, has just returned from treating a deadly epidemic and is told she and her family must remain locked in the house for week. While her husband Andrew hides in his study, her youngest daughter obsesses over her society wedding, and Olivia struggles to readjust, Emma is holding on to a secret of her own that has the potential to make the Birch's forced togetherness truly uncomfortable.
In a Holidaze by Christina Lauren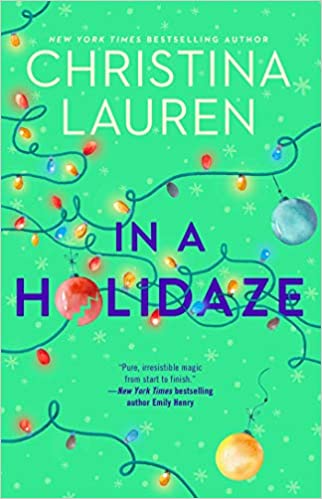 A fall 2020 release from the author of The Unhoneymooners, In a Holidaze asks what we would do differently if we had to live the holidays over again, and over again and again. When the story begins, Maelyn Jones is living with her parents, reeling from a recent breakup, and stuck in a boring job. To top it all off, Mae' family is spending Christmas at their Utah cabin for the last time before it goes up for sale, and Mae feels like she's losing the one place in her life she cares about just as the rest of her life is going to pieces. As they drive away from their final holiday in the cabin, Mae, in the middle of a breakdown, crashes her car and finds herself waking up not in the hospital but on the plane to Utah, back at the beginning of her trip. Can she figure out what she's supposed to do to end this time loop? And, more importantly, can she find out what will finally make her happy?
Winter Street by Elin Hilderbrand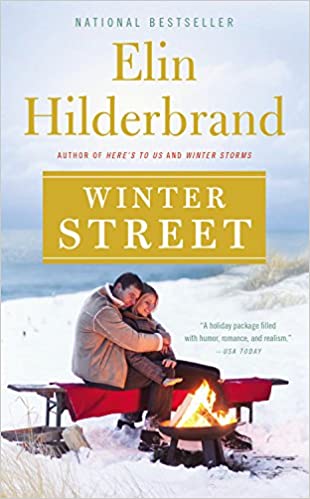 In the first of Hilderbrand's Winter Street novels, the Quinn family is gathering for Christmas at the Nantucket Winter Street Inn owned by their father, Kelley. Despite the various trials and tribulations his four children have been through over the year, Kelley is looking forward to a happy family Christmas at the inn and time to reconnect. However, the holiday gets off to a bumpy start when Kelley finds his second wife, Mitzi, kissing Santa Claus (or the man the inn hired to play him) and then his children show up with their own problems: including an affair with a housekeeper and a relationship with a coworker who won't commit. Add to all this the reappearance of Kelley's first wife, Margaret, and one son's surprise decision to join the Marines, and the Winter Street Inn is about to witness the craziest holiday the Quinn family can remember.
When it comes to holiday reads, what's your preference? Are you escaping in sweet rom coms, looking for more realistic narratives, or diving into both? Come tell us about it over on Instagram, @literaryquicksand! Happy holidays!
Pin This Post