Stuck at home during the pandemic? Find a great indie book with LitNuts!
Today I'm participating in a blog tour hosted by WOW! Women on Writing, Instead of our typical book tours, this tour is all about a new way to source great books – indie books, to be exact.
NOTE: Scroll down to find the Kindle Unlimited giveaway. But read the interview first because LitNuts is a really neat idea!
This is a Q&A between me, Joli, and Kathleen Meyer and Mike O'Mary, the daughter/father co-founders of LitNuts, a free e-newsletter that brings the "Best of the Indies" from independent publishers to booklovers.
Disclosure – We earn a small commission for any items purchased through the Amazon links below at no extra cost to you. Thank you for supporting Literary Quicksand!
What made you decide to make it your mission to support indie authors and publishers?
Mike: Long before there was LitNuts, there was Dream of Things, an indie press that I started in 2009. I started out publishing anthologies of creative nonfiction, but ended up publishing memoirs by several authors.
For many indie publishers, a deal with a book distribution company is kind of the Holy Grail. And I tried to get a distribution deal. But the response of the Independent Publishing Group, the largest distributor of books from independent publishers (which was run by one of my former college classmates at the time) was typical: He said I was publishing "misery memoirs," and those are difficult to sell.
This was news to me. Yes, the memoirs I had published dealt with personal grief and trauma…stories of battling alcoholism and addiction (Everything I Never Wanted to Be)…surviving a bipolar son's suicide (Leaving the Hall Light On)…finding meaning following the accidental death of a daughter (Swimming with Maya)…reliving the traumas of growing up with a mentally ill mother (She's Not Herself)…but I didn't know there was a stigma associated with such memoirs. So we never got a traditional book distribution deal.
That didn't stop us. From 2009 to 2016, Dream of Things published 13 books, and with Kathleen helping me with guerilla marketing tactics, we put three books on the New York Times Bestseller list, produced three others that won prestigious Hoffer Awards, and optioned one book for a film. The four books mentioned above sold a combined 60,000 copies.
The bottom line is that we know firsthand how challenging it is to promote an indie book. Our goal with LitNuts is to help other indie authors and publishers achieve success.
How did you come up with the idea of using a newsletter to connect with readers?
Kathleen: One of the biggest challenges for indie publishers and authors is marketing, and one of the keys to success with Dream of Things was using newsletters and websites that promote books. You've probably seen or heard of some of them, like BookBub, Bargain Booksy, Book Riot…there are dozens of them.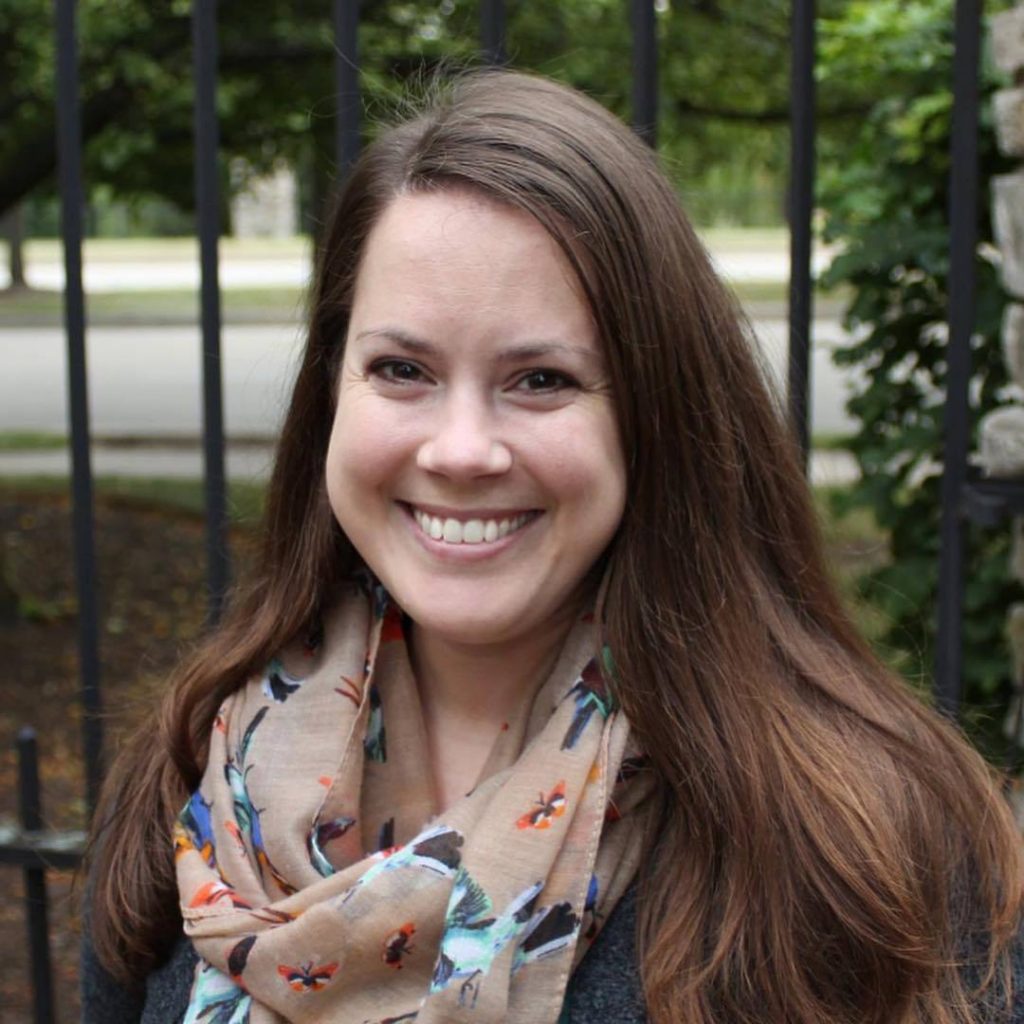 For booklovers, these newsletters are a great way to discover new books to read. And for authors and publishers, it's a way to get your book in front of readers. But there were no newsletters focused on indie books, and from the perspective of an author or a publisher, it's not easy to navigate the world of book newsletter promotions. Many newsletters are expensive…or they sell convoluted packages…or have tiered pricing based on a book's genre or other factors…or they feature only "bargain" e-books, which is fine – but not all great books are $2.99 or less!
In the end, we just felt we could do it better. So we started LitNuts – a newsletter focused on indie books that's free to subscribers and simple and affordable for authors and publishers.


What's your criteria for sharing a book?
Kathleen: It's pretty straightforward: If a book was published by an independent, university, small or micro press, it's eligible for inclusion in the LitNuts newsletter. We know that it has been vetted and professionally edited and produced.
Mike: If the book was author-published (aka, self-published), we will include it in LitNuts if it rises to the level of the books we feature from indie publishers. So when an author submits a self-published book, we ask them to also share any professional reviews, awards/recognition, the number and average rating of online reader reviews…anything to make the case. As an aside, I will tell you that two of the books I published with Dream of Things were originally self-published books that I came across in newsletters and ended up offering contracts to the authors.
Kathleen: We don't accept books from the Big Five publishers (Penguin Random House, Hachette Livre, HarperCollins, Macmillan Publishers, and Simon & Schuster) and their ~250 imprints. They already dominate the literary landscape. However, we want to be supportive of authors who are seeking to promote their own work, so if it's the author submitting the book and it's been professionally published, we will include it.
You're launching during a time when so many of us are "stuck" at home, turning to books for adventure or distraction or as a cure for loneliness. Do you think this actually gives you a boost or advantage? Should more people read indie in the times of Corona?
Mike: The pandemic has been a horrible thing, but if you have been fortunate enough to keep yourself and your loved ones safe, one tiny glimmer of a silver lining to being stuck at home might be having more time to read a book.
It's like Stephen King said: "Books are a uniquely portable magic." And you can name your own "magic." Escape via an adventure, romance or sci fi thriller. Expand your horizons with stories of traveling abroad or gain inner depth by traveling into the workings of the human mind. A book can take you anywhere.
Kathleen: And indie books represent an especially dynamic and diverse part of the publishing world. While the Big Five are caught up in million-dollar deals as they chase the next big bestseller, indie publishers are focusing on creativity and innovation, and nurturing new voices. If you aren't at least considering indie books as you look for your next read, you're really missing out.
What's your dream for LitNuts? How do you see it growing?
Kathleen: Our dream is for LitNuts to become the "go-to" place for book lovers who want to find interesting new indie books to read, and for indie authors and publishers who want to share their work with readers.
Mike: As far as growing, we are starting from scratch! We decided early on not to buy email lists and spam people. We'd much rather have subscribers who genuinely want to know more about indie books.
That said, we expect to have 10,000 subscribers by February 2021, and we hope to continue to grow from there. I truly believe that when folks see the variety and quality of indie books we can bring to them, they will look forward to seeing the LitNuts newsletter in their inbox.
Follow LitNuts on their blog tour:
November 2nd @ The Muffin
What goes better in the morning than a muffin? Join us WOW's blog The Muffin as we celebrate the launch of LitNuts.com. Follow along the tour for excellent guest posts written by the owners, reader their interview with us, and enter a giveaway.
https://muffin.wow-womenonwriting.com
November 4th @ Caroline Clemmons
Join Caroline as she features LitNuts and their guest post about what kinds of books readers will find at LitNuts.
https://carolineclemmons.blogspot.com/
November 4th @ Reading in the Wildwood
Visit Megan's blog where she spotlights LitNuts and tells you all about their book newsletter.
https://readinginthewildwood.com/
November 5th @ Karen Brown Tyson
Join Karen Brown Tyson as she features LitNut's guest post about how to market yourself as a writer.
https://karenbrowntyson.com/blog/
November 7th @ Michelle Cornish
Visit Michelle Cornish's blog today and you can read a guest post about a closer look inside the world of publishing.
https://www.michellecornish.com/blog
November 10th @ Books, Beans and Botany
Blogger Ashley Hubbard shares LitNut's experiences with some of their favorite authors. A fun guest post you don't want to miss!
https://booksbeansandbotany.com/
November 14th @ Boots, Shoes, and Fashion
Come by Linda's blog today where she interviews the owners of LitNuts.com
http://bootsshoesandfashion.com/
November 15th @ Choices
Visit Madeline's blog today and you can get a deeper dive on LitNuts and what makes it so different from other book newsletters.
http://madelinesharples.com/
November 18th @ Create Write Now
Visit Mari's blog today where you can read an informative post about how to sell 5,000 books in 6 months.
https://www.createwritenow.com/
November 19th @ Knotty Needle
Join Judy Hudgins as she features LitNuts and everything they have to offer readers and authors.
http://knottyneedle.blogspot.com
November 20th @ Author Anthony Avina
Join Anthony as he features LitNuts and their guest post about the book eNewsletter industry and why you want another newsletter about books.
https://authoranthonyavinablog.com/
November 21st @ LM Harley's Blog
Join Laura as she features a few excellent book recommendations from LitNuts.com.
https://lmharleywriter.com/blog.html
November 23rd @ The Frugalista Mom
Join Rozelyn as she shares LitNuts' guest post with some excellent book recommendations you'll add to your reading list.
https://thefrugalistamom.com
November 24th @ Editor 911
Join Margo as she features the LitNuts guest post about how to launch your book on a shoestring budget.
https://www.editor-911.com
November 25th @ World of My Imagination
Nicole will be featuring LitNuts on her blog and discussing what readers can expect from this amazing newsletter.
https://worldofmyimagination.com
November 27th @ Deborah Adam's Blog
Join Deborah today where LitNuts features a collection of writing books that you will want to add to your reading list.
http://www.deborah-adams.com/blog/
November 30th @ Memoir Writer's Journey
Join Kathleen as she features the LitNuts guest post discussing advice for booklovers on finding good books.
https://www.krpooler.com/
Enter for a Chance to Win One Year of Kindle Unlimited!
a Rafflecopter giveaway