My husband and I met in graduate school where he was a year ahead of me. We are close with many of his classmates and one of his former roommates recently got married at his alma mater – the University of Virginia. We made the trek from Charlotte to Charlottesville and had the opportunity to walk the pedestrian mall on campus as the farmer's market was winding down and the college kids still on campus were just emerging from their apartments.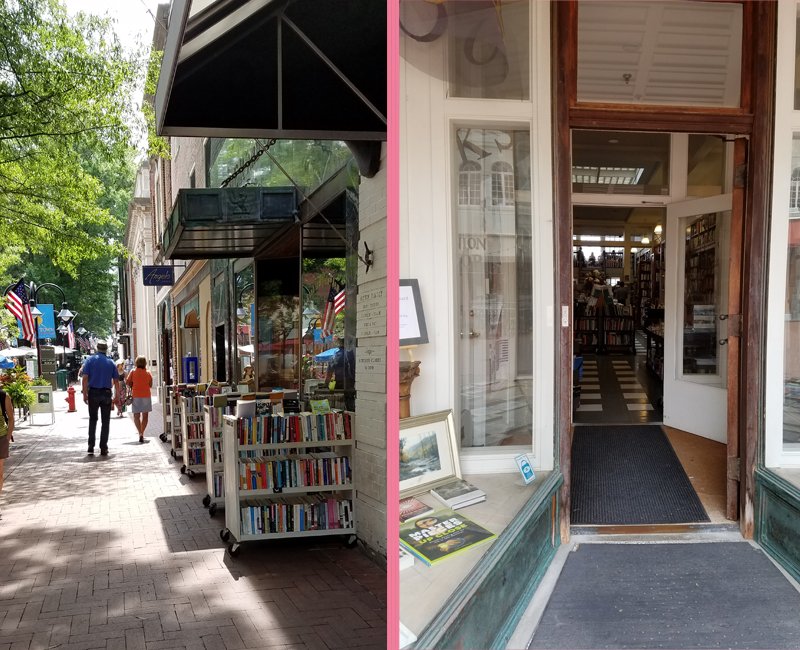 Walking through campus brought back fond memories of my beloved University of Wisconsin, and I missed the feeling of walking from place to place – so many resources within reach. Not shockingly, I was drawn to the readily available bookstores. (It's comforting being in a college town where reading is the norm and libraries abound!) Since I didn't have a ton of time, I focused on exploring Old Dominion Bookshop. The beautiful displays and wonderful storefront were so welcoming, and it almost felt like traveling back in time as we stepped across the threshold.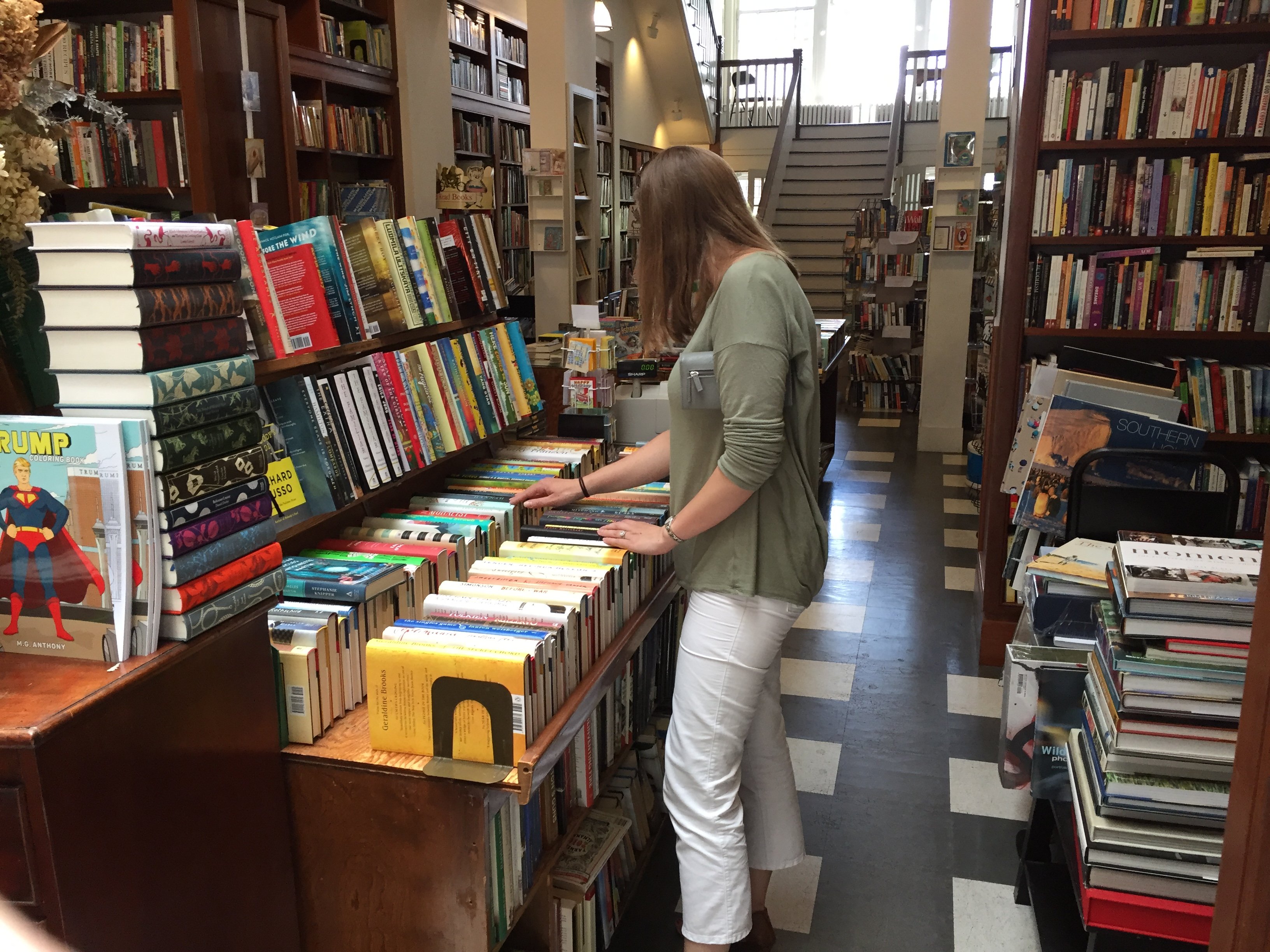 Sadly, no gems went home with me that day, but I had a fabulous time exploring the large "nature" section and came away with some great ideas for my in-laws' Christmas gifts! It amazes me how talented writers can take the beauty and physical majesty of the natural world and express it in words so perfectly. I also could have spent hours paging through the photography collections of the Appalachian Trail.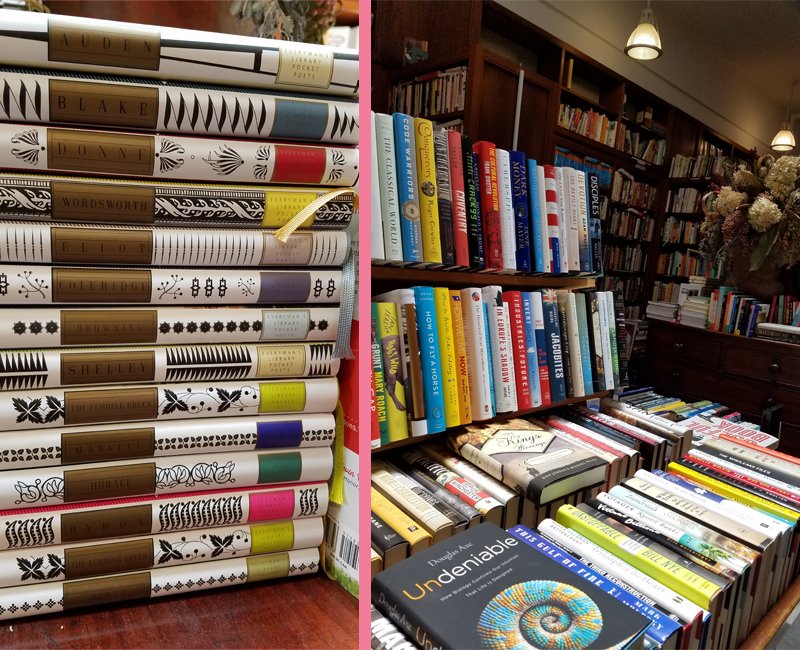 While Charlotte is home to multiple colleges, there is something about cities that revolve around their campuses that promote a different energy and vitality. Charlottesville, Virginia is no different with many indoor and outdoor, historic and modern, peaceful and invigorating options for tucking into a book. Perhaps it is the promise of education and possibilities. Perhaps it is the knowledge of how many students have walked the same paths. Perhaps it is simply the excitement of youth. Whatever it is, it is best enjoyed behind pages of wonderful text.