While Joli is out enjoying her well-deserved vacation, I have the privilege of creating my own Midweek Mix! She has a knack for creating fun, informative, and just plain awesome collections so…no pressure, right?
Who Is this Becky Person?
What you won't find on my little contributor biography page is that Literary Quicksand founder Joli and I have known each other since the first grade. We grew up streets apart in a small town, and I'm enjoying being a small part of her big dream! I'm a homebody who appreciates quiet evenings, watching (and working in) sports, all kinds of crafts, and food. I'm not a foodie though – not fancy enough – I just like to eat!
What I'm Reading
I picked up Wolf Winter by Cecilia Ekbäck at an awesome local bookstore in Washington, DC that I hope to write about soon, and I haven't had a chance to start it yet. Historical fiction is one of my favorite genres and the title, description, and cover gave me Game of Thrones vibes, so it had to come home with me! (I'm also not-so-secretly hoping that reading about an intensely cold and dark winter will help me beat the heat and humidity of a Carolina summer.)
Three Random Things
My office takes cake very seriously. We exchange names and rotate cake dutry for birthdays. The last cake I had was basically a birthday and retirement cake so it had to be good. Her favorite flavor is "7-Up Cake" so I used this recipe from The Pioneer Woman (with an addition of the lemon icing from The Country Cook). It got rave reviews and is a great treat for summer as it isn't overly sweet. I may or may not have made another cake for me and my husband…
As both an NFL and Game of Thrones fan, I find this 2016 mock draft of GOT characters rather entertaining. It came out as this sixth season began, so I'm sure picks would change, but with the finale looming, it's fun to revisit! Did your favorite team get the character you would have chosen? (PS – don't judge, but I haven't read George R.R. Martin's books yet…)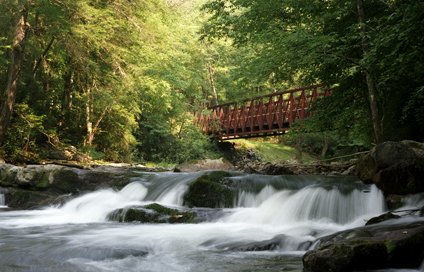 Camping is a favorite pastime for my husband and I. We love to get out in nature and hike, bike and sit around a relaxing fire. We've been enjoying the Appalachian Mountains since moving to Charlotte, and will be heading back to the Virginia Creeper Trail in July for a few days. Trying not to get ahead of myself, but I'm excited to pack a good book and a knitting project!
Dose of Cuteness
I have to leave you with this adorable little face…
My husband and I recently adopted our first puppy, and I have to admit, he's been quite the distraction. He's 18 weeks old and has such a wonderful personality. I may be biased, but isn't he just the cutest?!?!