It's no secret in my house that I adore Christmas. My husband would probably say the amount of decorations is…excessive. Every year, I start the process the weekend after Thanksgiving by blasting holiday tunes and sending him onto the roof to put up lights. My favorite part of decorating is putting my beloved ornaments on our Christmas tree. Ornaments and books are the only two things I collect, so I thought it would be fun to combine those passions! This list of Christmas ornaments for book lovers is perfect for bookish individuals in your life. Literary themed Christmas ornaments are a great gift option for close family and friends or that coworker you don't know very well. Hopefully you'll find something in this collection of Christmas ornaments for book lovers that will help you check off your shopping list! I also threw in a few additional bookish Christmas decorations for fun!
*Disclosure – We earn a small commission for any products purchased through the links below at no extra cost to you. Thank you for supporting our book blog!
Beloved Books
Harry Potter Book Page Ornament
I love the snitch detail on this unique ornament!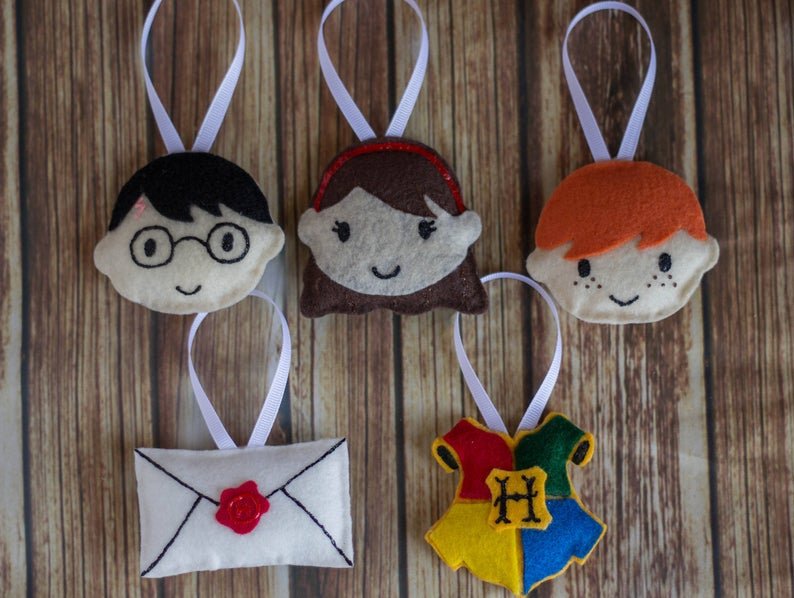 Choose from a few options of these adorable felt ornament sets
Hand Painted Sense & Sensibility Ornament
Jane Austen fans can pick from a variety of Austen characters and scenes!
This mini book cover ornament declares just how much you love a specific book! The Great Gatsby, The Handmaids Tale, and other classics are available too.
Bookish Ornaments For Any Book Lover
Monogram Book Christmas Ornament
Personalize this option for any book lover in your life!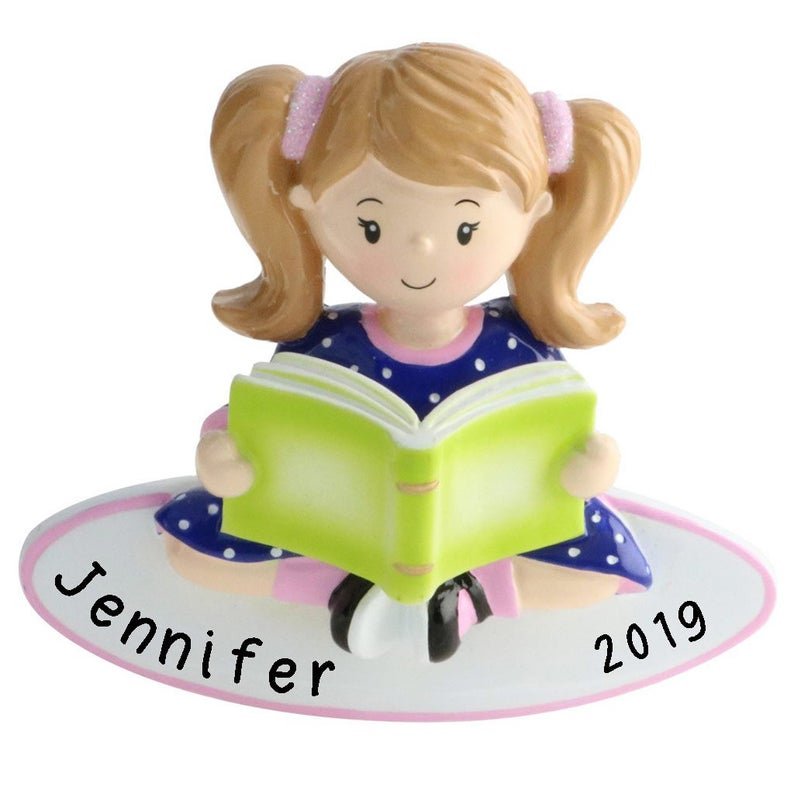 A charming option for a budding reader!
Customize with your own favorite book titles and book quote!
Book Page Ornaments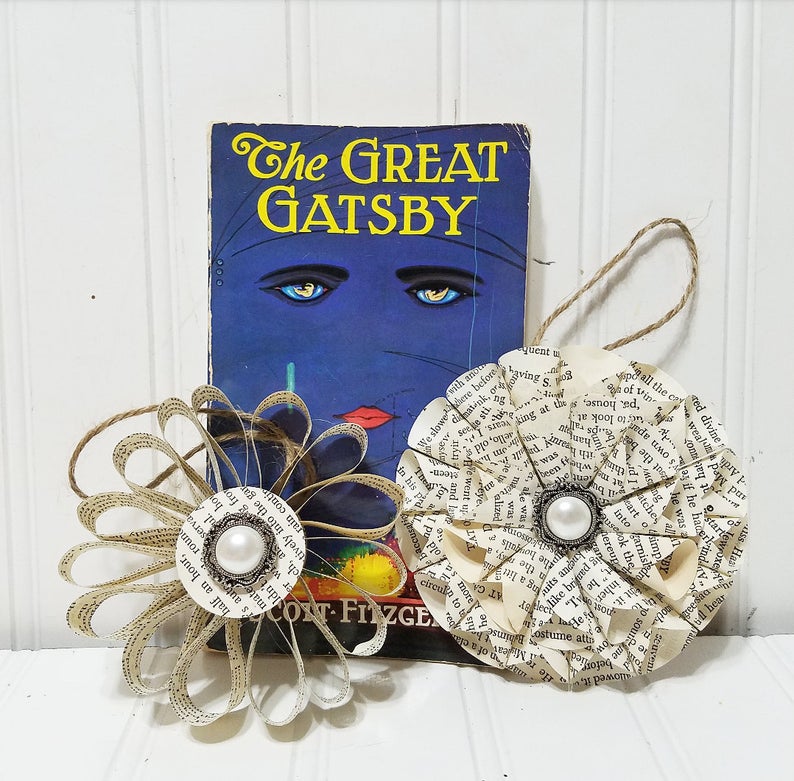 The Great Gatsby Paper Ornament
These ornaments feature a unique flower design and are made from pages of a classic book.
Add a collection of these gorgeous book page ornaments to spruce up your tree!
You can purchase these cute stars in sets of 3. Don't worry – they're made from hopelessly outdated dictionaries and other old books, so no harm done to more precious novels!
Have you seen or purchased any Christmas ornaments for book lovers that you would add to this list?