Stitch Fix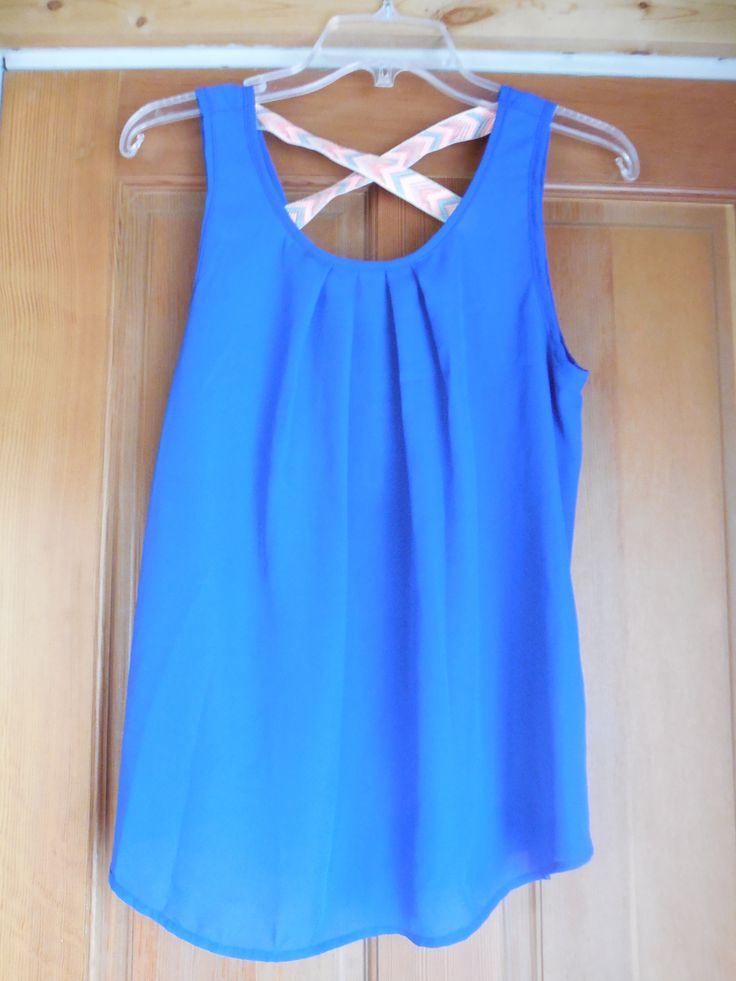 I tried Stitch Fix, and it was so fun! I was so excited when my box came, and there were some pieces in it that I ended up loving. Unfortunately I don't have any pictures of myself in the clothes, and when I'm laying in bed in my pajamas eating Oreo cookies, I don't exactly feel like modeling them for you 😂 At any rate, I kept 3 pieces of the 5. I got a royal blue scoopneck top with an interesting criss-cross back (pictured), a tunic jewel tone green three-quarter pullover, and a lovely pink and gold pendant necklace. If you're like me and you get into shopping ruts, I'd definitely recommend trying Stitch Fix! If you do try it, you should use this link so that I get credit :] I'd love you forever.
Oreo Cookies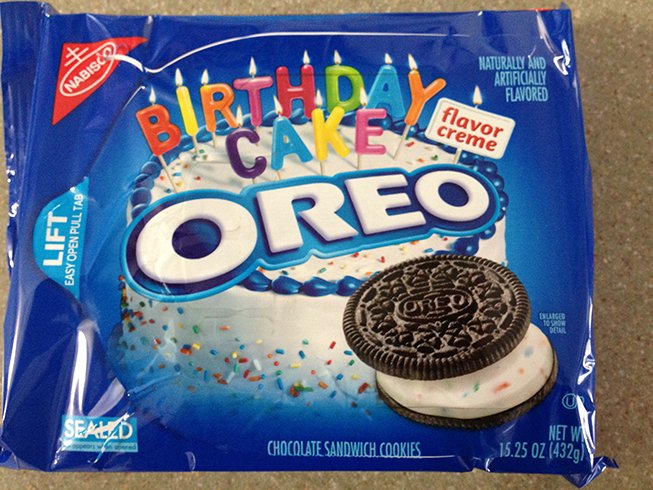 Did I mention I was laying in bed in my pajamas watching TV, writing for LQ, and eating Oreo cookies? Yep, and I'm not even embarrassed to admit it. The point of all this is: I gave into peer pressure last week and bought a pack of birthday cake Oreos. I've heard from friends and the Twitterverse that they're just the best things ever. The moment I opened the pack, the smell wafted up and hit me like a ton of bricks made of cotton candy. I…hated them. They were just so sweet! Yikes. I'm an Oreo purist. To all of you who like birthday cake or golden or red velvet or any of the other crazy kinds, I'm sorry, but no. Only original for this girl.
Serial Box
If you enjoy watching a show that's on each week or listening to a podcast that comes out each week, you might just enjoy a piece of a book every week! At least, that's what they're hoping will happen over at Serial Box. Thanks to LQ contrib Janna for sending me this link! What an interesting idea. I'm not sure if I'll try it or not…it would definitely have to be a story that REALLY makes you want to keep reading the next part, since you have to wait a whole week. Check it out.
Books to Read in August
Lit Hub posts these wonderful "what you should read this month" posts at the beginning of each month. Since we all need to make our TBR lists longer (ha), you should probably look at this really eclectic list of books. There are definitely some good reads to discover!