I'm back! #BookishMadness was stealing all my time last week, but since we're not voting again until Thursday, this week has been less crazy. By the way, don't forget to keep voting! Some interesting book pairs have been going up against each other – my favorite so far has been Lord of the Rings vs. Pride & Prejudice.
Anyway, here are some links to some cool bookish things for the week!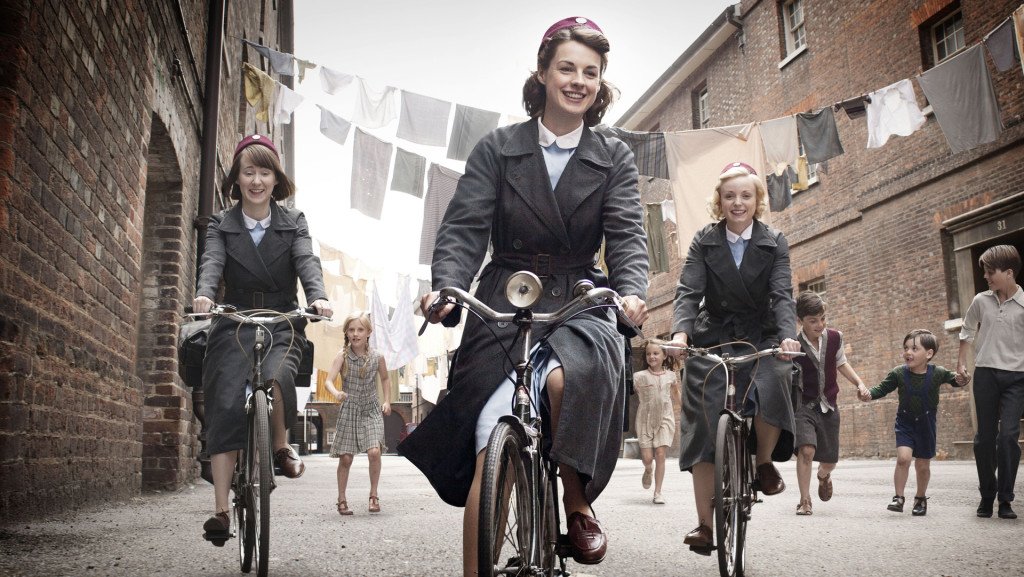 Call the Midwife
I am loving this show! Has anyone else been watching it on Netflix? It's a British period drama, and it fills a Downton-sized hole in my heart. It's based on three memoirs by Jennifer Worth, a midwife in London in the 1950s. Since I love the show so much, those are now on my TBR list! Here's Worth's page on Goodreads.

A Reflection on Being 30
I met a wonderful blogger this past week! Maggie writes on her blog, Reading Musing Wandering. She and I are co-hosting #bookishmadness, and it's been a blast! Anyway, she wrote a post about how she's embracing her 30-ness. This post resonated with me, not only because it's just an awesome way to think about it, but that 30 is looming for me – i'll turn 29 this year, and that big 3-0 is starting to freak me out. Go read her post!
My Book Smells Better
I've had, let's just say, an interesting time with life lately. My BFF since first grade (LQ contributor Becky) sent me a big care package full of wonderful things, such as candy! Lots of candy. But it also had this "my book smells better than your tablet" mug, and it's so gosh darn cute! I'm sure you'll be seeing it in my Instagram shots. Buy it from this Etsy shop.

Cally
This is my cat, Cally, She has nothing to do with books, other than the fact that she's my reading companion. She's a senior at 21 years old. Yes, 21…I've had her since I was 7. She's just so gosh darn cute, I had to share :]