It's time again for my midweek mix of (mostly) bookish links to stuff n' things! What did you find interesting this week?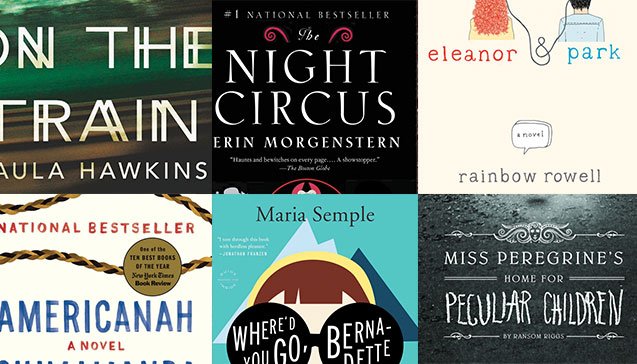 40 Great Books Coming to a Screen Near You
There are so many books on this list that I haven't yet read, but want to! Guess I better get on it before the screen adaptions come out. Check out the list on the Barnes & Noble blog.

10 Great Novels of the Rural: A Reading List by Michelle Hoover, Author of Bottomland
Although I haven't yet read Bottomland, it's on my list. Ever since reading the Little House series as a child, I've had a love and fascination with rural stories, particularly around that same time period. There are definitely some on this list that I'd love to read! Read the article at Electric Lit.

Spring = Dresses
Along with this amazing spring weather we've been having, I can't help but lust after pretty much every dress on modcloth.com. Is anyone else facing this same battle between buying dresses and paying your mortgage??

Books to Read if You're in the Mood for Something Different
I enjoyed this blog post by Anette Reads! I've only read Cloud Atlas off her list, so I'll have to come back to this if I need something different. Here's her list.
How Reading Made Me More Empathetic
This piece by blogger CW @ Read, Think, Ponder is gorgeous and wonderful and very well said. I just loved it. It's long but you should take the time to read it! And then ponder it, and then read more books because of it 😊 Go to Read, Think, Ponder now!