What a year! I don't know about you, but I read a pretty astounding number of really great books this year. My goal was to read 50 books, and I read #50 in the last week of December. I'd say that's pretty good timing!
Whether you hit your reading goal or not (or you don't even set reading goals), I hope you have a few standouts from the year to share with friends and family. We'd love to hear about them – leave a comment at the bottom of this list, please!
Let's just jump right in. Here are a few of the LQ contributors' favorite reads of 2022. Here's to a fantastic reading year in 2023!
Caleigh
Beautiful World, Where Are You by Sally Rooney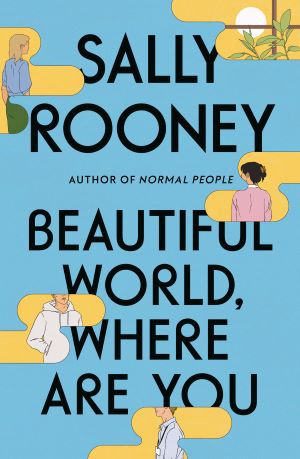 In the middle of the summer, I got into a bookish chat with one of my partner's grad students (two women talking books at lightspeed), and she mentioned that this was a new release she had eagerly finished. A few weeks ago, I saw it in a used bookstore, and quickly bought it before my budget had a chance to weigh in and tell me I already had a shelf of unread books at home to read. It was, as usual, author Sally Rooney at her finest, and I loved every page. I devoured this book, and I have to say, it has been really instrumental in rekindling my passion for reading. I love character study books, and this is helping me shape what I now want to read for the new year.
Bookshop.org | Amazon | Goodreads
---
Irritable Hearts: A PTSD Love Story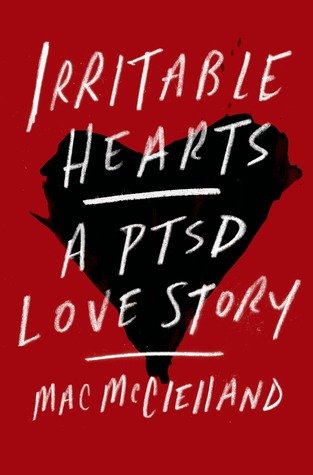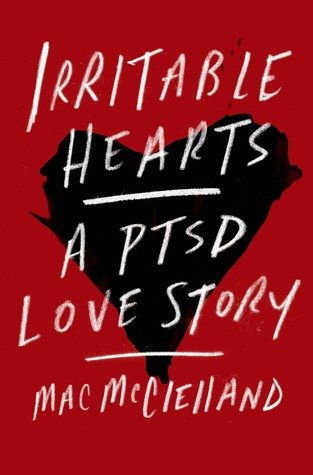 I found my copy of Irritable Hearts in a thrift store, on a grey rainy day when I was feeling particularly grumpy. The title caught my eye, and the story got my heart for the year. Also, turns out I love when journalists write books. Mac McClelland is incredible, giving us a glimpse inside the life of a post-traumatic stress disorder (PTSD) survivor. A journalist who saw too much in Haiti, she pulls no punches in describing her fight to stay alive and stay in love, and how that has translated into her mission to teach people about the truth about these irritable hearts.
Bookshop.org | Amazon | Goodreads
---
Cathy
Howl's Moving Castle by Diana Wynne Jones
This is a re-read for me (probably the fourth or fifth time I've read it) and I still enjoy it as much as I did the first time. The castle is magical, the characters are amusing, and it gives me hygge vibes every time I read it. I think this might be one of my all time favourite books. I got a special edition copy for my birthday with illustrations that I can't wait to read in January.
Bookshop.org | Amazon | Goodreads
---
Der Pfau / The Peacock by Isabel Bogdan, translated by Annie Rutherford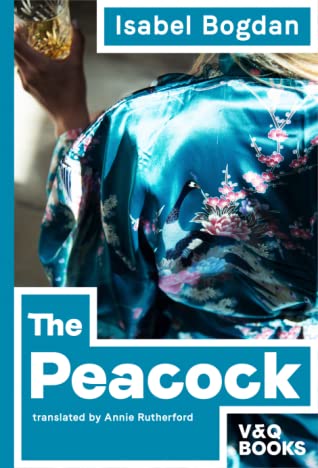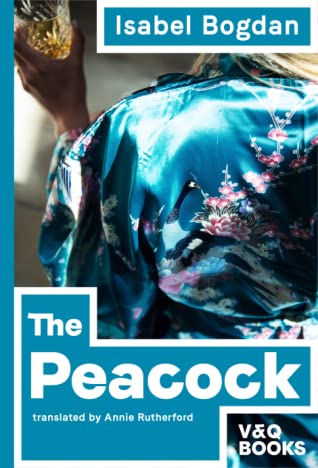 A comedy of errors that tickled me. Could there be anything worse than being stranded by a snowstorm in the Scottish Highlands on a team building weekend? Maybe if there's a peacock out for blood that mysteriously turns up dead half way through. I think I liked this so much because the characters were so perfectly written. Bodgan got them all absolutely spot on.
Check out my full review of The Peacock!
---
The Bear and the Nightingale by Katherine Arden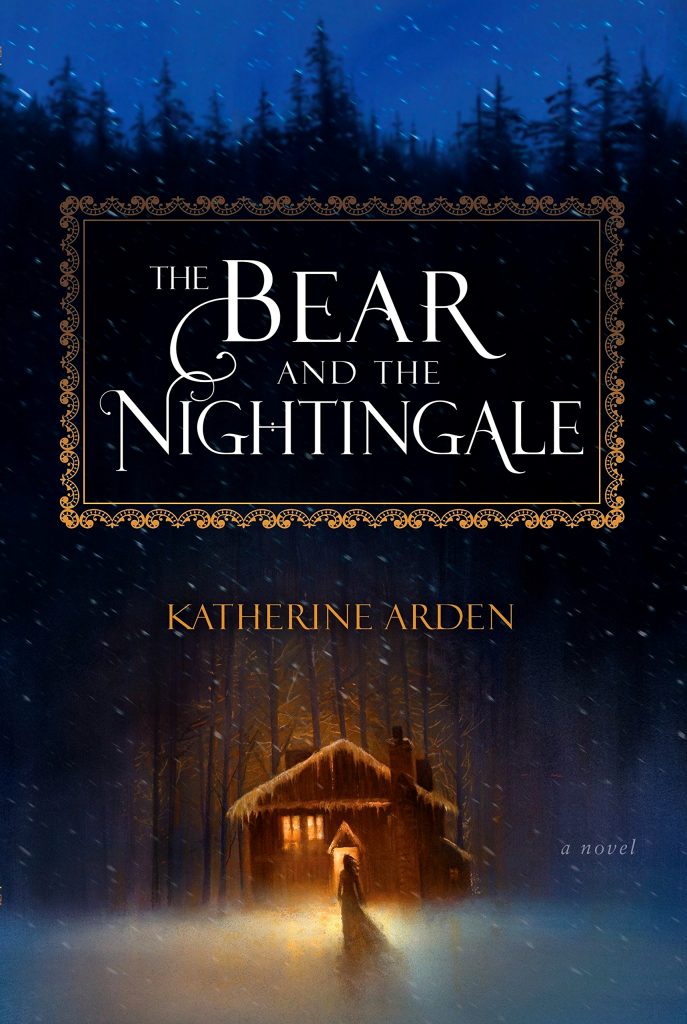 I devoured this book. I loved the way Arden managed to weave Russian folklore into the story but do it without it becoming too creepy or scary. Her descriptions of the bone-chilling Russian winter landscape were perfect for helping me stay cool during the unusually hot summer we had in Europe.
Bookshop.org | Amazon | Goodreads
---
Jess
Every Last Word by Tamara Island Stone
People had told me about Every Last Word since it came out in 2015, but I didn't pick it up until this year. I was hooked from the first chapter, and it was the first book in a while that I was able to read in one sitting. YAMI (Young Adult Mental Illness) fiction has always been a passion of mine, and I loved the way Stone approached Sam's OCD. While I might not necessarily re-read this book for myself, I'll definitely be recommending it to others. (If you want to hear more of my thoughts on the book, you can check out my full review here.)
Bookshop.org | Amazon | Goodreads
---
The House on Linden Way by Elizabeth Maria Naranjo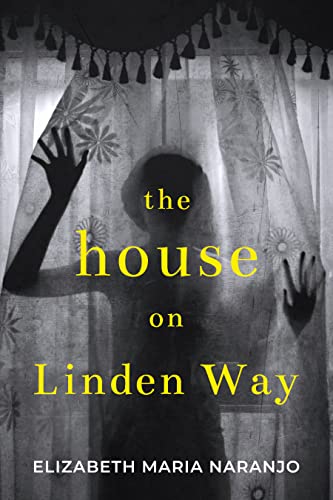 The House on Linden Way is the first book I ever received in exchange for an honest review, so it will always be special to me! The book wasn't my typical genre, but it kept my attention and I found myself heavily relating with the characters. I love that Naranjo didn't take the typical route of "woman plagued by her past is sent to face her demons" but instead presented a story in which a woman had to choose between a happy past or her present life without her loved ones.
While the book was definitely wonderful in and of itself, Elizabeth Maria Naranjo herself is one of the reasons this book made my top 3 list. Elizabeth was an absolute joy to exchange emails with, and she felt like a person instead of some distant author in another land. She even went out of her way to send one of my middle schoolers copies of her books. Interviewing Elizabeth Maria Naranjo was a wonderful experience, and I'm looking forward to reading anything she writes in the future.
---
They Both Die at the End by Adam Silvera
They Both Die at the End was given to me 2 days ago as a Christmas present from my sister-in-law, and I've already finished it. I could not put it down! Even when we arrived at my sister's house in North Carolina, I stayed in the car for about 10 minutes to finish the last few chapters! This was another book that was recommended to me when it came out in 2017 that I'm just now getting around to. Although dystopian fiction is not my typical genre either, I enjoyed allowing myself to disappear into a reality other than my own.
Bookshop.org | Amazon | Goodreads
---
Joli
Unlikely Animals by Annie Hartnett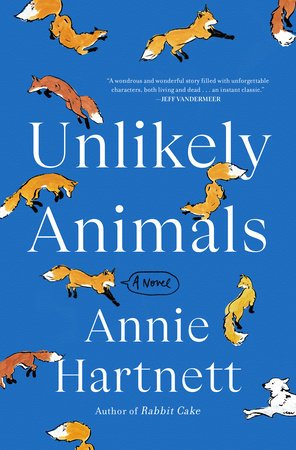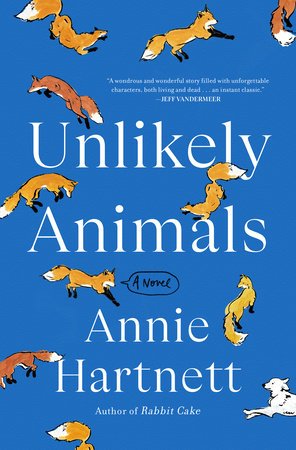 I tend to really enjoy books with quirkiness done well, and Unlikely Animals one just hits that out of the park. I mean, it's narrated by the ghosts of people in the town who've died and are now buried in the town's graveyard. One of the main characters sees and interacts with a ghost (and not-real animals), and another main character is doing her job of teaching a group of endearing 5th graders without any prior experience (or education) in education.
All of that made this story so unique, fun, funny, and heartwarming. If you've read Nothing to See Here by Kevin Wilson, I'd compare this book to that one in terms of quirkiness and endearing-ness.
This book has mystery, a little magical realism sprinkled around, and a whole lot of family growing/changing pains. It was quirky, fun to read, and engaging, and I was a little sad when it ended. I really highly recommend picking this up!
Bookshop.org | Amazon | Goodreads
---
Nothing to See Here by Kevin Wilson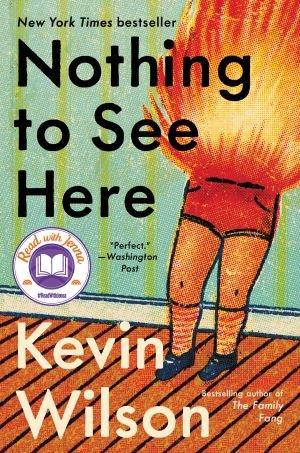 Need some cute quirkiness in your reading life? I highly recommend Nothing to See Here! This book was recommended to me by multiple people on bookstagram, so I finally picked it up off my shelf. Man, it was so good! The story is similar to The House in the Cerulean Sea, except there's a lot more swearing and the kids are human, with a slightly fantastical element: they can burst into flames. This book was so fun and entertaining. Put it on your list right now!
Bookshop.org | Amazon | Goodreads
---
Hello Beautiful by Ann Napolitano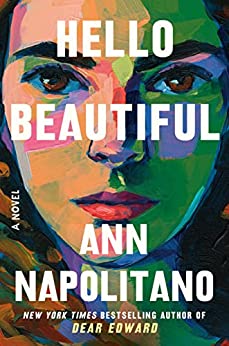 This was one of my most highly anticipated books of the year, and let me tell you, it did not disappoint.
Ann Napolitano is the author of Dear Edward, which I absolutely loved (read my Dear Edward review). The way she understand and captures difficult human emotions is just…special.
So, I went into Hello Beautiful with very high expectations, and I have to say, they were met.
In the blurb for this one, it says "Vibrating with tenderness, Hello Beautiful is a gorgeous, profoundly moving portrait of what's possible when we choose to love someone not in spite of who they are, but because of it." I honestly don't know how it can be said better than that – this book is just beautiful.
If you like stories about family and those complicated familial relationships, and stories with deep feeling, you will absolutely love this book.
Bookshop.org | Amazon | Goodreads
---
Solito by Javier Zamora
This book is incredible. I so highly suggest putting it on your radar if reading about a child migrant's perilous journey all the way from El Salvador to La USA intrigues you.
In the beginning of Solito, we get to know Javier as he is in the time between when both his parents have migrated to the USA, and he's still in El Salvador. He lived a normal kid life in El Salvador, besides his parents being gone. He went to school, he helped his grandmother and grandfather, and he spent a lot of time with his aunt, Mali. I loved his relationship with her and I'm so glad it was included in the book, so the reader can really get to know him before his "trip". They snuggle to sleep and are just so loving.
When it's finally time for Javier to make the journey to his parents, he has to just leave school without even saying goodbye to his friends. Nobody can know what he plans to do. How hard would that have to be for a 9-year-old? I'm sure it was just so difficult.
Make sure to read my full review of Solito!
Bookshop.org | Amazon | Goodreads
---
Last Summer on State Street by Toya Wolfe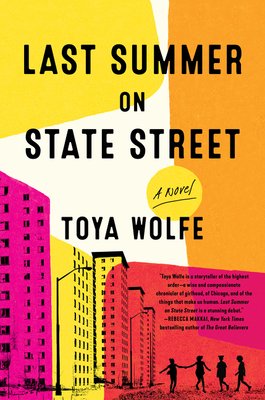 What an incredibly captivating story. I highly suggest adding this one to your TBR list!
This story captivated me from page one. I can remember being a 12-year-old girl, and to be that age in that situation…how incredibly difficult.
Fe Fe was really easy to fall in love with and care for. She's just a little girl longing for some stability and friendship, yet she has to constantly navigate her perilous living situation. Seeing the world through her eyes was so heartbreaking at times, but her child-like outlook on everything was beautiful.
There's so much in this book, from the failure of the police to protect and serve in the way they're supposed to, to child abuse, to education and the importance of having teachers and adults in the lives of kids who actually care. There's a lot going on, but it doesn't overwhelm this relatively short book. To watch Fe Fe navigate everything with strength and positivity was pretty incredible.
Make sure to read my full review of Last Summer on State Street!
Bookshop.org | Amazon | Goodreads
---
Joli's honorable mentions: How Not to Drown in a Glass of Water by Angie Cruz, Ways the World Could End by Kim Hooper
---
Katie
Hester by Laurie Lico Albanese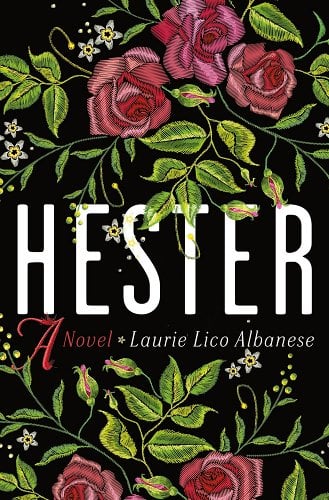 A reimagining of what might have inspired The Scarlet Letter, this is the story of Isobel, who has left Edinburgh for Salem along with her husband, Edward. Isobel hopes the New World will bring them a fresh start, but soon Edward is gone on a ship and Isobel finds herself becoming fascinated with the mysterious Nathaniel Hawthorne. As Isobel tries to figure out how to support herself in Salem, she and Nathaniel become more entangled with one another.
This book holds a top spot for me among historical fiction for this year. Combining elements of the American witch trials, the Underground Railroad, and The Scarlet Letter, it wove together characters and plot lines in a fascinating way. I especially enjoyed the insights into Isobel as a character, and how we got to watch her grow over the course of her life. The emotions and descriptive writing in this were so well-written!
Bookshop.org | Amazon | Goodreads
---
Thursday Murder Club by Richard Osman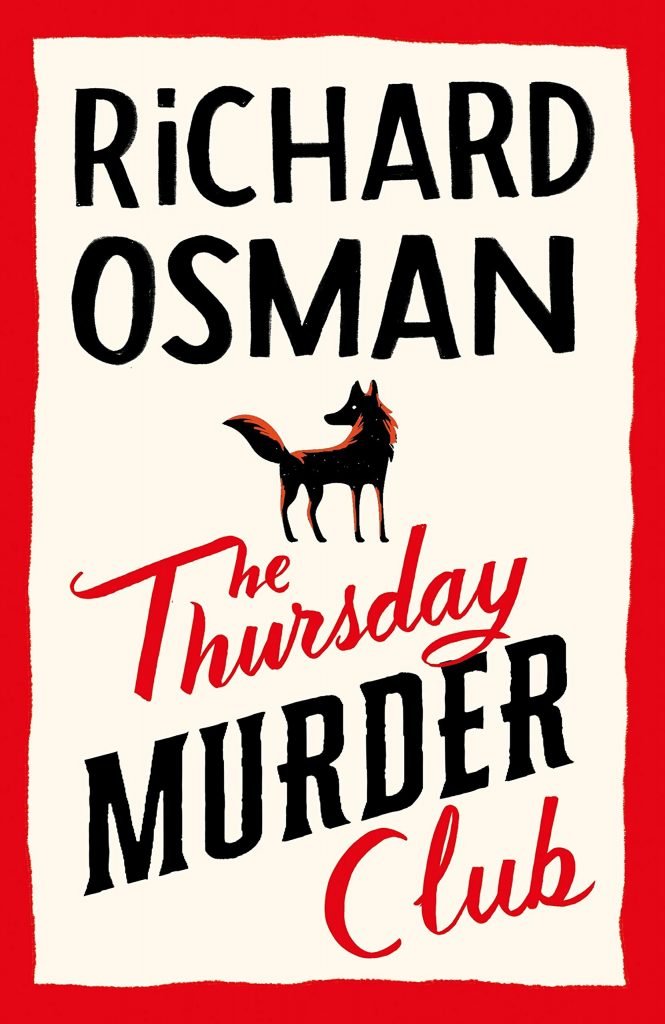 Set in a retirement community in England, this mystery follows four of the community's residents who have set up a club for looking at and discussing cold cases. When a murder occurs right in their backyard, the group is determined to get in on the case, even if it involves a little bit of subterfuge.
What made this book for me was not the mystery itself (though it was very well done), but the characters. The four members of The Thursday Murder Club are genuine in their relationships with each other and hilarious in their interactions, especially when they outwit younger characters in the book. I realized this year how much I enjoy likable characters in a story, and the cast of these books makes me want to spend more time in their world. I also loved how the mystery and humor in this book were combined with reflections on aging, love, and the importance of connection.
Bookshop.org | Amazon | Goodreads
---
Bomb Shelter: Love, Time, and Other Explosives by Mary Laura Philpott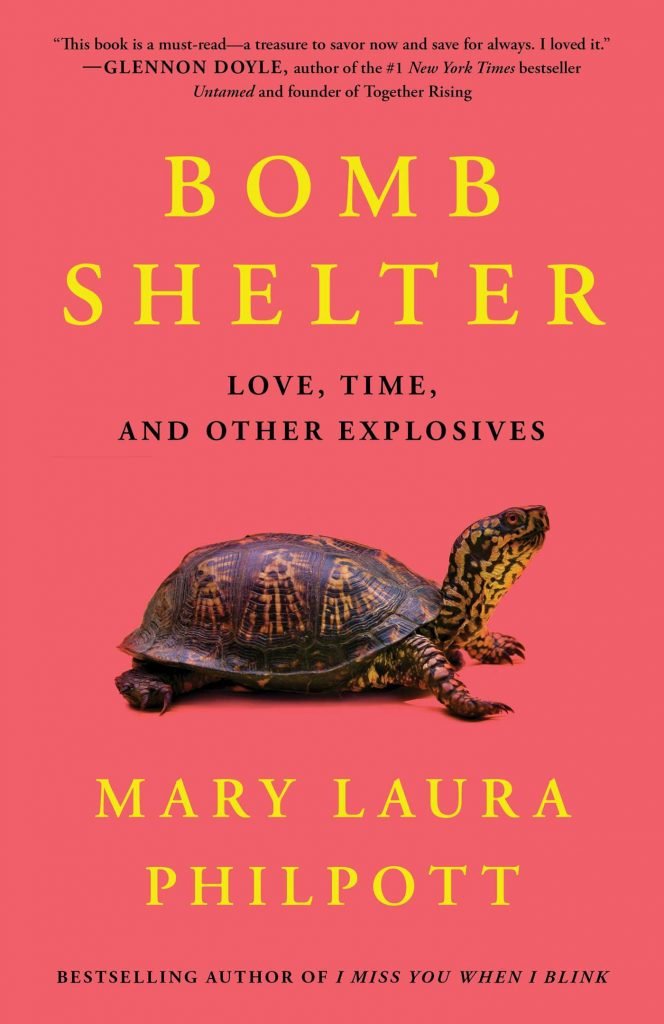 This was possibly my most anticipated 2022 release, and it did not disappoint! This collection of essays, which is Philpott's second, tackles everything from parenting to anxiety to loss to nuclear war and the holidays. The author describes herself as an "anxious optimist" and I related to that description as she shared stories and insights from her life. I'm already planning to re-read this in 2023.
Bookshop.org | Amazon | Goodreads
---
Katie's honorable mentions: Take My Hand by Dolen Perkins-Valdez, Marrying the Ketchups by Jennifer Close, The Temple House Vanishing by Rachel Donohue, and Bury Your Dead by Louise Penny.
That's our list! What were your favorite reads of 2022?