Cathy
The Book of Perilous Dishes by Doina Rusti, translated by James Christian Brown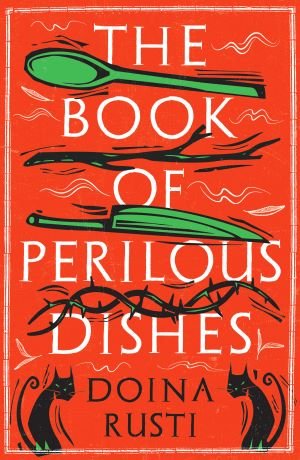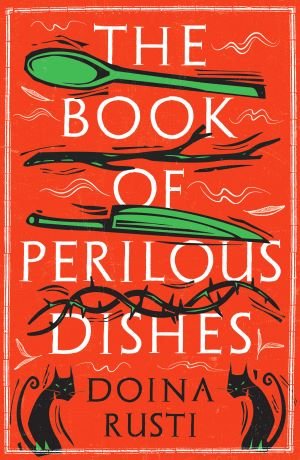 It follows the story of Pâtca, a fourteen-year-old initiated in the occult arts, who uses her powers to avenge the death of her uncle and retrieve a magical recipe book left in his keeping which has been stolen by a cook.
I read this book as part of my first Twitter read along, which was really fun. We had questions to guide our reading and I enjoyed reading what others were saying as I was reading.
Doina Rusti's descriptions of Bucharest in the late 1700s were extremely vivid, the fast-moving pace of the story mimicked what I imagine 18th century Romania was like. James Christian Brown has done a great job of translating the book into English. He chose to keep some words in Romanian (words that aren't commonly used in Romania today) really push home the confusion Pâtca feels in the city.
---
Hope, A History of the Future by G. G. Kellner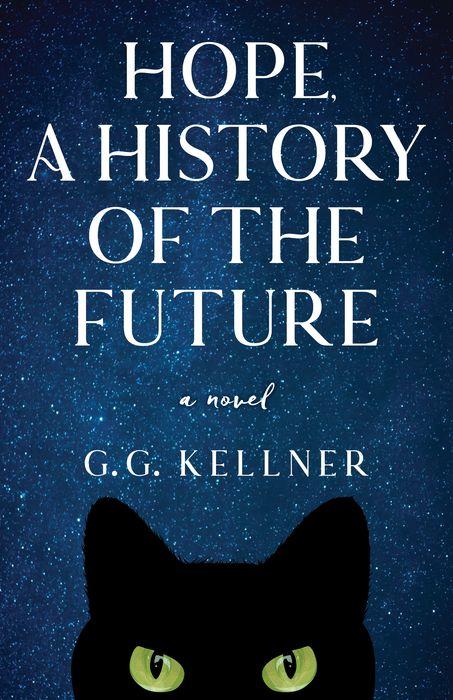 Joyce Denzell hears a thud in her family's home library and finds a book lying in the middle of the room, seemingly waiting for her―a book whose copyright page says it was published in the year 2200.
I've been enjoying Hope, A History of the Future. G. G. Kellner's writing is easy to read and the format (each of the Denzell family members reading a bit of the book) creates a sense of "What's going to happen next?". The main topic of the story is what might happen to the planet in the face of climate change and global warming. It could be quite a depressing story, but Kellner has interspersed it with lightness, some funny moments, and hope for the planet's future.
Bookshop.org | Amazon | Goodreads
---
Jessica
The Lincoln Highway by Amor Towles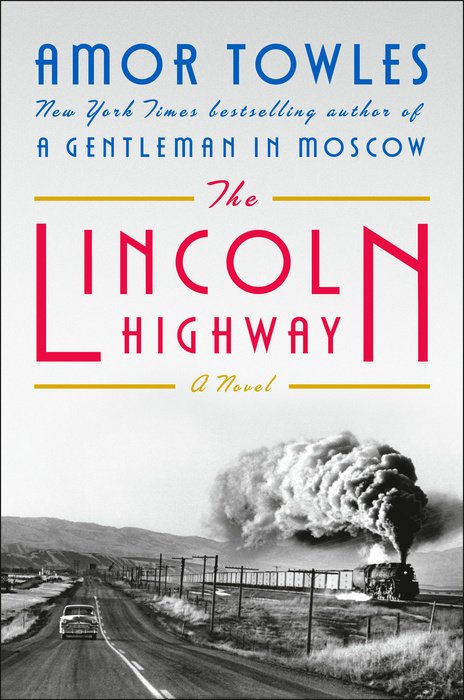 This book is set in 1950s America, we begin by following 18 year old Emmett Watson as he is driven home by the warden of a work farm after serving a year for involuntary manslaughter. His mother left the family years ago, and his father is recently deceased, and the family farm has been foreclosed upon by the bank. Emmett and his 8 year old brother Billy set off to follow the Lincoln Highway west to begin a new life. Unbeknownst to Emmett, two work farm friends have stowed away in the warden's car and have different plans for Emmett and Billy's future.
I have read A Gentleman in Moscow by Amor Towles and loved it. This book, not so much. The overall trajectory of the book was kind of frustrating. That being said, Amor Towles is a master at creating complex and lovable characters!
Bookshop.org | Amazon | Goodreads
---
Ballad for Sophie by Filipe Melo
A young journalist visits the grand home of an aged world class pianist. After some resistance, he begins to tell her the story of his life and career, filled with rivalry, tragedy, and redemption.
I am always looking for good graphic novels, and this one recently came on my radar. The art is absolutely stunning and so expressive. The story, while maybe a little predictable, is nevertheless compelling.
Bookshop.org | Amazon | Goodreads
---
Winter Counts by David Heska Wanbli Weiden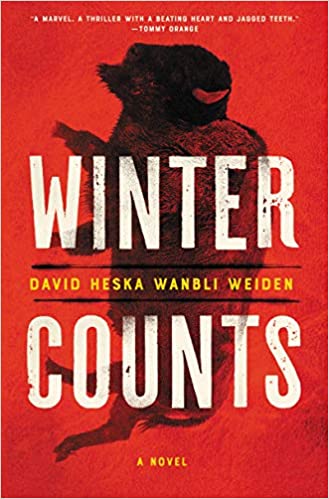 This is a debut thriller about a vigilante on a Native American reservation. Virgil Wounded Horse lives on the Rosebud Indian Reservation in South Dakota and deals out his own justice when local law enforcement fails to act. But his vigilantism becomes personal when heroin makes its way to the reservation and finds Vigil's nephew.
Every year my local public library picks a book and hosts a series of events based on the theme of the book. I have participated every year since they began doing this, and am glad to have read this year's pick since it is mainly set in my home state of South Dakota and about the Lakota people. Writing wise, this book is pretty basic. However I learned so much about Lakota culture, and had fun reading this book!
Bookshop.org | Amazon | Goodreads
---
Joli
Pest by Elizabeth Foscue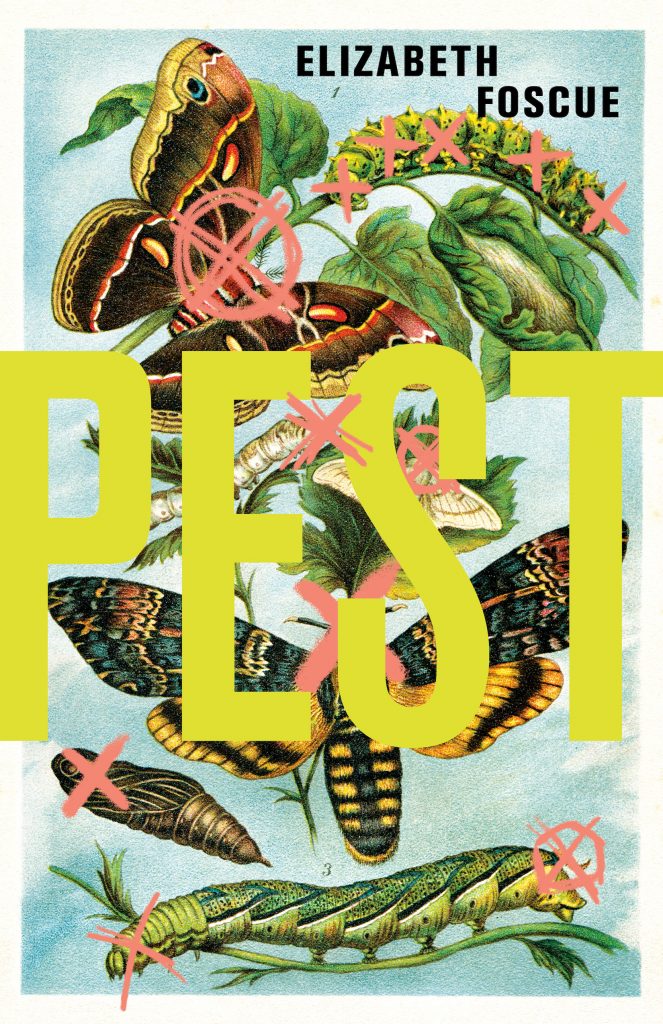 This book is a quick read, quirky, entertaining, and just fun. It's about a high schooler in the pest control business, who needs a scholarship to get into the college she wants. There's an issue with her chances to win the scholarship and drama/hilarity ensues. The description mentions that it has Veronica Mars vibes, which I could totally see. It's technically in the young adult genre, but it really didn't read like that for me. Anyone, of any age, would enjoy it! Read my full review.
Bookshop.org | Amazon | Goodreads
---
Brooklyn by Colm Tóibín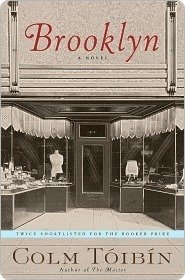 I listened to the audiobook version of Brooklyn. I remembered that it was a popular movie, even though I haven't seen it. I thought maybe I'd listen to the book, then try to stream the movie. It was…just okay. It was super character driven, which I usually tend to like, but this one got boring at times for me. I enjoyed it for the most part, but it just wasn't what I was expecting from such a popular movie.
Bookshop.org | Amazon | Goodreads
---
Unmasked: My Life Solving America's Cold Cases by Paul Holes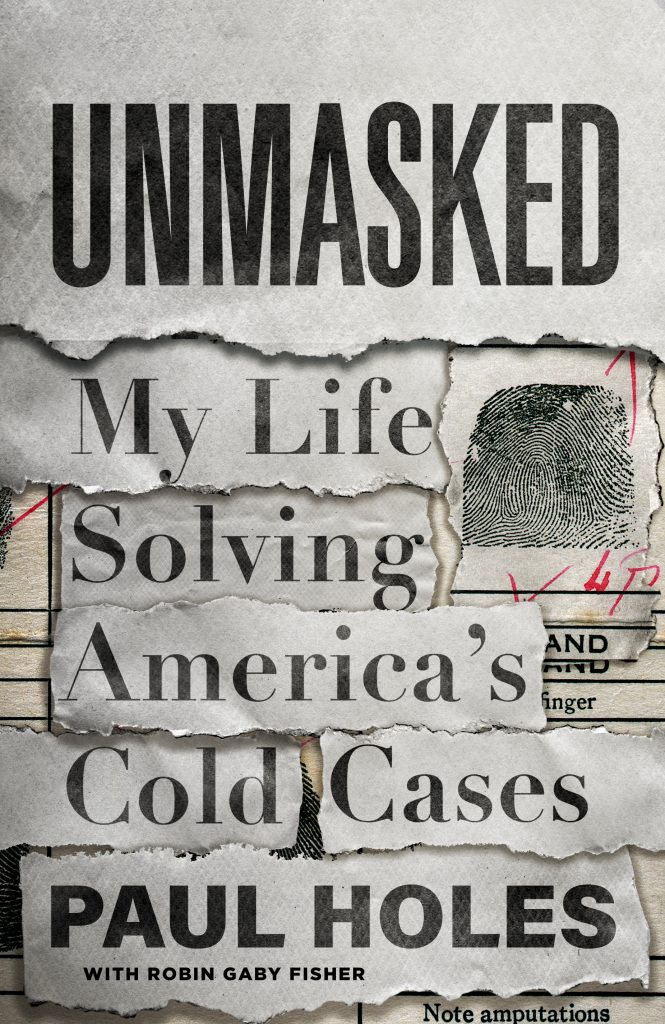 This book came unexpectedly in the mail from Celadon Books for my little free library. I was between books when it arrived, and I foolishly opened it to read the first couple pages. I was immediately hooked and had to just go ahead and read the whole dang thing 😂. I'm not usually a true crime reader, but I just got so sucked in by Paul's straightforward storytelling. He doesn't hold anything back, which really made this book difficult to read at times to do the graphic nature of his cases. However, his obsession with catching the Golden State Killer was so compelling. I could not put this book down!
Bookshop.org | Amazon | Goodreads
---
Unlikely Animals by Annie Hartnett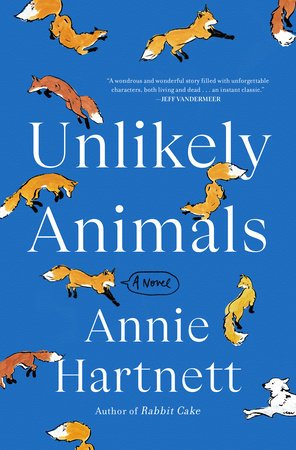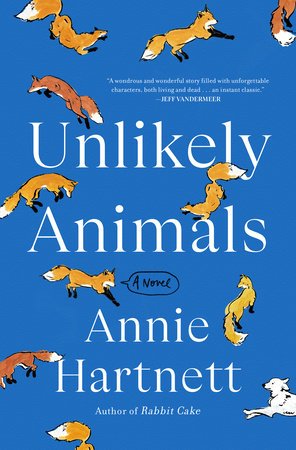 This book was one of my favorites of the year so far! I tend to really enjoy books with quirkiness done well, and this one just hits that out of the park. I mean, it's narrated by the ghosts of people in the town who've died and are now buried in the town's graveyard. One of the main characters sees and interacts with a ghost (and not-real animals), and another main character is doing her job of teaching a group of endearing 5th graders without any prior experience (or education) in education.
All of that made this story so unique, fun, funny, and heartwarming. If you've read Nothing to See Here by Kevin Wilson, I'd compare this book to that one in terms of quirkiness and endearing-ness. Read my full review!
Bookshop.org | Amazon | Goodreads
---
Local Woman Missing by Mary Kubica
This was my book club's pick in March. I don't read the thriller/suspense genre much at all, so I wasn't super excited to read this one. When I started, though, I couldn't stop, and finished it in 2 days. It just sucked me in and I had to find out what happened. That said, there was a lot going on in this book…lots of characters and side stories to lead you astray from who the real killer might be. I liked it for the most part, but it got to be a little bit much. A fun read though!
Bookshop.org | Amazon | Goodreads
---
Ways the World Could End by Kim Hooper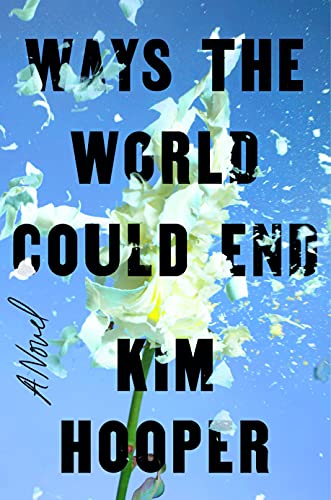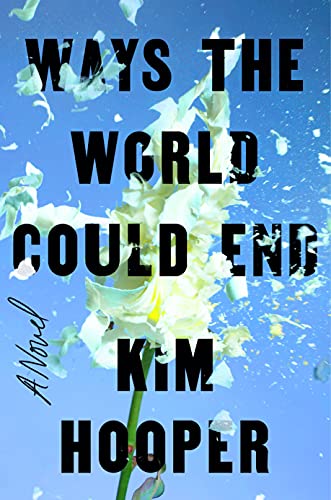 This is the second book I read in March to earn a "favorite of the year so far" label. I absolutely loved Kim Hooper's last book, No Hiding in Boise (review), so I was really looking forward to picking up Ways the World Could End. I was not in any way disappointed. This book has two narrators, a dad on the autism spectrum and his daughter. Their world has been completely torn apart by the death of their wife and mother, Jana. This book was heartbreaking, but so beautiful. It just dives headfirst into the question of how humans go on when their lives have been torn apart. It was just SO good and you should put it on your TBR list right now.
Bookshop.org | Amazon | Goodreads
---
That's our list! Did you read anything awesome in March?