How? How did it get to be September again? This year has been FLYING by, and it's been filled with some pretty incredible books. September feels like the perfect time to take stock of what I've read over the summer and start fresh with some cozy autumnal reading!
I've been in a little bit of a reading slump lately. But, I think that's down to the fact that I haven't been giving myself much time to read in the evening, which makes it difficult to really get into a story.
I'm not going to lie—I've mostly been reading books by Karin Slaughter recently because she is just so. darn. good. She sets the bar so high, it makes it difficult to read anything else!
In between high-paced thrillers like Blindsighted and Triptych, I have managed to squeeze in some wonderful novels that WEREN'T written by Karin Slaughter. Here's a list of some of the best books I read this summer!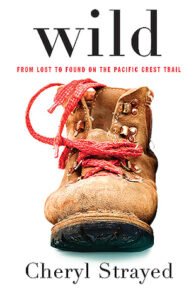 Wild: From Lost to Found on the Pacific Crest Trail by Cheryl Strayed
I know I'm a little late to the party on this one, but better late than never! I listened to the audiobook version and absolutely LOVED it. It was such a fascinating and inspiring story. It serves as a reminder of how important it is to keep an open mind and push yourself out of your comfort zone. In doing so, you learn about yourself and the strength you may not have realized you possess. If you're looking for an exceptional story about self-discovery, Wild will not disappoint.
The Lost Man by Jane Harper
Jane Harper is another author who consistently writes phenomenal thrillers. I started with her first novel, The Dry (check out my review here!), and was instantly hooked. The Lost Man is her third novel, and if it's possible, I loved it even more than The Dry! Two brothers discover the body of their middle brother deep in the Australian desert. Solving the mystery of his death challenges their family's dynamic and forces well-kept secrets out into the open. This was a great summer read, and it'll be even better as we creep ever closer to that spooky time of year.
A Man Called Ove by Fredrik Backman
Thanks to some of the other LQ ladies, about a year ago I became aware of the author Fredrik Backman. I've had a few of his books on my list since then, but hadn't gotten around to reading of them until recently. I'll be starting my Masters in professional translation at the end of this month, focusing on literary translation, so I've gone through a flurry of reading translated works for inspiration! A Man Called Ove was an incredibly sweet story. It was funny and heartbreaking and uplifting all at the same time, so if you decide to give it a read, make sure the Kleenex is within easy reach!
It's been an awesome summer here in Britain, full of beautiful books. I can't wait to see what autumn has to bring!