Is there anything in the world quite as satisfying as book mail?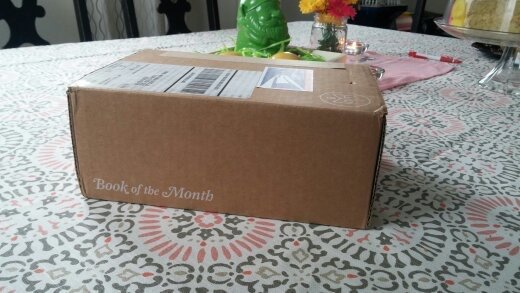 I recently was provided with a free month from Book of the Month club in exchange for a review of their service. For the most part, I try not to buy myself too many books. I know, I know, I don't know how I have the self control! Mostly, I read books from the library, after waiting far too long for all the people ahead of me in the list to read them. The library is my happy place, though, so sometimes I just stroll along the isles, swiping my fingers along rows of books until one catches my eye.
At any rate, I was crazy excited when the box above showed up on my doorstep. Because, books! Of their March selections, I had chosen Queen of the Night by Alexander Chee. I've had my eye on it since before it was released, so I was crazy excited to get it.
And here's what it looked like.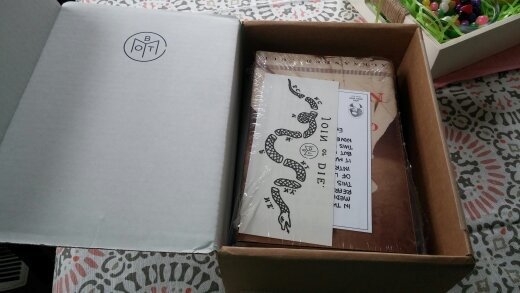 It came with a huge and awesome temporary tattoo, plus a card from the person who selected that particular book to be a March selection (Liberty Hardy, in this case). They have five selections each month chosen by their judges, and you agonize over which one you'd like to have sent to your door, because choices are hard. Especially book choices.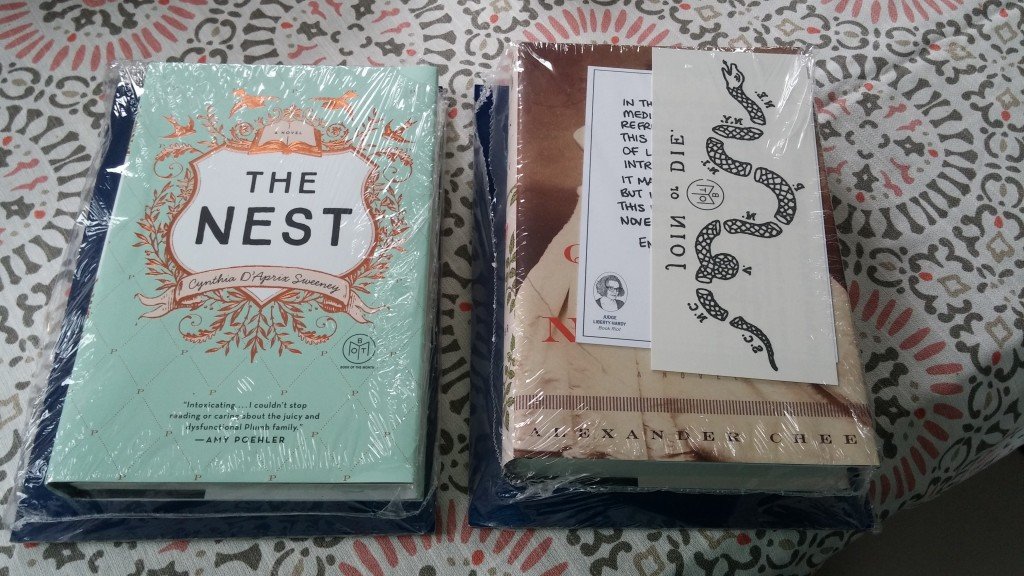 WAIT WHAT?? Yep, I took Queen of the Night out of the box to find another book!! They sent me two 😀 The Nest is an April selection, chosen by guest judge Ellie Kemper. The books are printed with the BOTM logo on their jackets, which I found neat – makes it feel even more exclusive club-like.
I have to admit, they did a pretty good job of pulling me in. I enjoyed how the books are packaged, that I got a sweet temporary tattoo, and that I can be introduced to some amazing reads this way. If you pay for a year all at once, it's about $12 per book, which seems like a pretty freaking good deal for a hardcover book plus shipping.
Besides, as a book blogger, I have to be on the up-and-up about awesome books right? I mean, I pretty much have an obligation to sign up! :]
Do you indulge yourself in book purchases? What's your favorite thing about book mail? Where do you buy your books?