Happy Halloween from all of us at Literary Quicksand! We've made a list of some of our favorite reads to enjoy during spooky season. Check out our list and let us know if you have any in common!
Becky
As our long-time readers could probably surmise…I don't read a ton of "spooky," but I believe two of my all-time favorites would be good Spooky Season reads!
Rebecca by Daphne du Maurier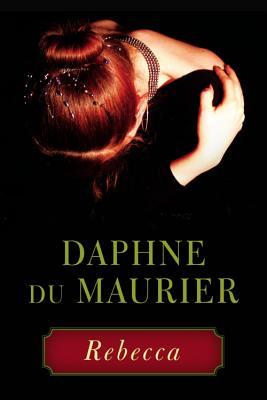 A tragic, haunting tale, Rebecca follows the narrator on a whirlwind romance where she becomes the new mistress of the beautiful Manderley estate. She immediately finds herself being loathed by the sinister housekeeper, feeling inadequate to the legacy of the first lady of the house, and at odds with her new husband's memories of his dead wife.
Bookshop.org | Amazon | Goodreads
---
In Cold Blood by Truman Capote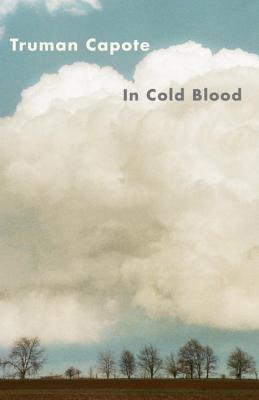 Part novel, part non-fiction, In Cold Blood relives the brutal murders of the Clutter family on their farm in Kansas, November 14th, 1959. Today's true-crime podcast fans will love the scope of coverage and details that Capote so meticulously chooses to include, while those alive at the time would have been enthralled even after seeing the entire saga played across the evening news.
Bookshop.org | Amazon | Goodreads
---
Caleigh
I don't read a huge amount of spooky books (or watch horror films) because I'm a bit of a scaredy cat 😂 but my favourite for this season is:
The Kind Worth Killing by Peter Swanson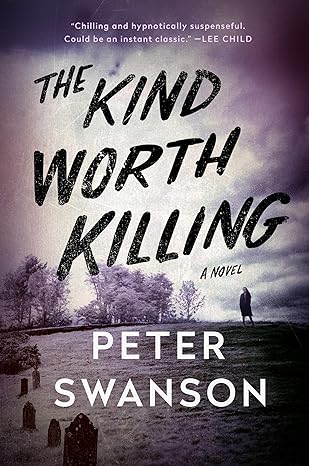 Anyone who knows me knows that I absolutely cannot tolerate being scared for movies and such. BUT, dear reader, there is one caveat. I love a thriller. And my favourite thriller author is most definitely Peter Swanson. The first book I read by Swanson is The Kind Worth Killing, and I think I've read everything he has written since, trying to chase that high. If you're in the mood for some carefully planned murders without any fantasy twists, I highly recommend this author!
Bookshop.org | Amazon | Goodreads
---
Cathy
I don't read a huge amount of spooky books (or watch horror films) because I'm a bit of a scaredy cat 😂 but my favourite for this season is:
A Discovery of Witches and the All Souls Trilogy by Deborah Harkness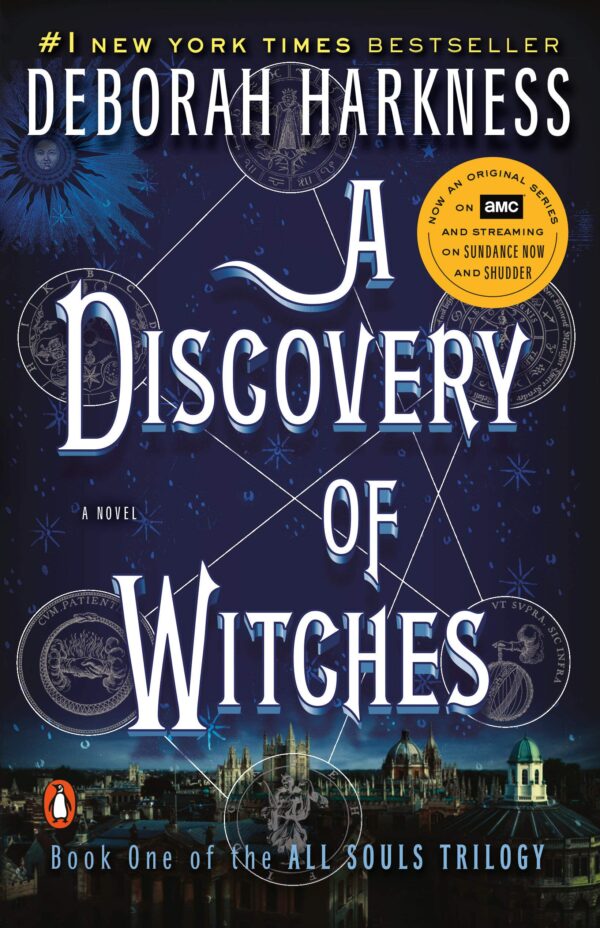 A thrilling story about a bewitched alchemical manuscript that binds witches, vampires and daemons together. Diana, the protagonist, is a witch who wants nothing to do with the magical world she was born into. Unfortunately, she's the only person who can call the mysterious manuscript that's been hidden for centuries and when she does, she unknowingly becomes the target of those who have been looking for the manuscript for centuries. There was a TV series based on this book series which started off great and I always watch at this time of year too.
Bookshop.org | Amazon | Goodreads
---
Joli
I, too, don't read much in terms of thrillers or scary stories. However, I do have a couple books I've liked that would be good spooky season reads!
A Death in Door County by Annelise Ryan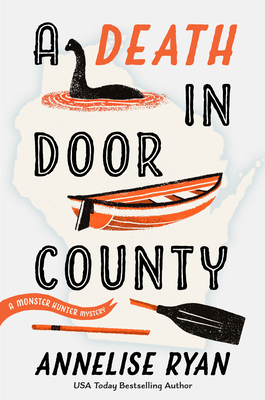 A cozy-ish but not too cozy mystery set in my home state of Wisconsin, A Death in Door County was a fun mystery with an inkling of a fantasy element. Was the murder carried out by some sort of fantastical lake monster creature? Only the strange bookstore owner/cryptozoologist can find out.
I just had a lot of fun reading this book, and I'm looking forward to number 2 in the series coming out late this year!
Read my full review of A Death in Door County.
Bookshop.org | Amazon | Goodreads
---
Paradise, WV by Rob Rufus
This book was totally nuts…in a good way. Although, almost a little too intense for me 😅. However, at the end, I didn't feel like I could rate it anything other than 4.5 stars!
You've got a thriller featuring kid protagonists, a cult, and an old, unsolved murder. Pretty spooky season appropriate, if you ask me!
Read my full review of Paradise, WV.
Bookshop.org | Amazon | Goodreads
---
The Girl with All the Gifts by M.R. Carey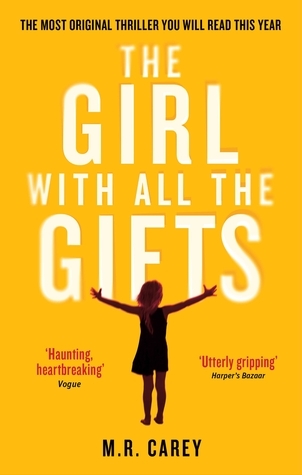 When I picked up this book for book club, I never in a million years thought that I was about to love a book about zombies. I didn't really want to pick it up at all, but felt like I had better give it a try so I could talk about it at book club…man, was I surprised!
The Girl with All the Gifts is a book about zombies, sure, but it's not all about death and destruction. In fact, it'll take you on a pretty crazy adventure and do a pretty great job of convincing you that zombies deserve love, too.
Oh, and this one was made into a movie.
Read my full review of The Girl with All the Gifts.
Bookshop.org | Amazon | Goodreads
---
Molly
Practical Magic by Alice Hoffman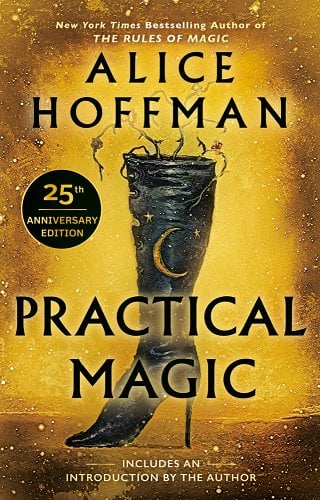 This has pretty much become a Halloween classic at this point, but it is one of my favorite fall reads. I've described it multiple times as pumpkin spice flavor in book form.
There are so many good things to say about the whole Practical Magic series. It's great if you want a book with some magic in it but don't want to commit to an in-depth fantasy with complex world building. There are beautiful explorations of love and family, and lots of emotional ups and downs.
The Rules of Magic is actually my favorite in the series, but all four books are great.
Bookshop.org | Amazon | Goodreads
---
House of Hollow by Krystal Sutherland
This is a YA fantasy horror novel with some of the most haunting scenes I've ever read. It's not too scary, but definitely has some creepy parts that will help you get in the spooky season mood. It has strong dark fairytale vibes.
The Hollow sisters disappear one night, only to return a month later with strange changes to their appearance and behavior. Ten years later, youngest Hollow sister Iris is trying to finish her senior year of high school when Grey goes missing again, leaving behind clues to her whereabouts.
Iris and Vivi attempt to track down their oldest sister while also unraveling the mystery of where they went ten years ago, and what happened to them while they were gone.
Bookshop.org | Amazon | Goodreads
---
Plain Bad Heroines by Emily M. Danforth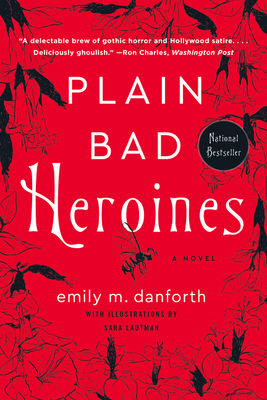 This is probably one of my favorite books of all time. Although it's labeled as a horror novel, it's not too scary, just kind of creepy and mysterious.
In 1902, Brookhants School for Girls is the site of the strange and untimely deaths of Clara and Flo. More than a hundred years later, their story and the history of the school are immortalized in a book by prodigy Merritt Emmons.
Celebrity It Girl Harper Harper and struggling second-generation actress Audrey Wells are cast as the stars in the movie adaptation of Merritt's book, bringing all three young women together on the grounds of the boarding school. As production begins, the cast and crew begin to wonder if the rumored Brookhants curse may have some truth to it.
Smart, witty, and utterly unique, the novel is the perfect dark and spooky fall read.
Bookshop.org | Amazon | Goodreads
---
The Once and Future Witches by Alix E. Harrow
Sisters James Juniper, Agnes Amaranth, and Beatrice Belladonna find one another in New Salem after a long separation. They're brought together by the women's suffrage movement and their affinity for magic, which they use to aid their new allies in the fight for the right to vote.
Wonderfully witchy with a strong feminist plot, this book is thoroughly enjoyable from start to finish. Harrow creates characters you want to root for despite their flaws, and keeps you on the edge of your seat right up until the end.
Bookshop.org | Amazon | Goodreads
---
Renee
Helter Skelter by Vincent Bugliosi
This is the definitive book about the Manson Family murders, showing that real life can sometimes be far more terrifying than fiction. The author was the prosecutor in the Manson Family trial, so the book goes into quite a bit of detail and builds the whole story up around it.
I scare pretty easily, so I'm not sure what possessed me to start reading this book, which was given to me by my grandma, on a rainy Saturday afternoon when I was working alone in the basement of the library during my senior year of college. I was equal parts terrified and intrigued, and it's stuck with me in all the years since.
Bookshop.org | Amazon | Goodreads
---
The Sun Down Motel by Simone St. James
The atmosphere in this book hooked me so much that the ghosts didn't scare me too much. It tells the story of Carly, who comes to the Sun Down to try to learn more about her Aunt Viv who went missing there in 1982.
The ghosts help tell the Sun Down's story. The motel is a character all its own. Definitely creepy.
Honorable mention: The Broken Girls by Simone St. James, which involves ghosts at an abandoned school where a dead body was once found.
Bookshop.org | Amazon | Goodreads
---
Survive the Night by Riley Sager
Every Riley Sager book ends up scaring me in some way, but I think Survive the Night is my favorite because it's the first one I ever read. It takes place along a desolate highway in Pennsylvania (which hits very close to home for me), and it's full of psychological twists and turns.
I listened to the audiobook and found myself sitting in the Target parking lot, unwilling to move during the last 15 minutes or so, because I was too busy gasping and yelling, "are you kidding me!?"
Bookshop.org | Amazon | Goodreads
---
Ninth House by Leigh Bardugo
This is the first book in the Alex Stern series and establishes how Alex comes to be at Yale University, overseeing the secret societies to ensure magic isn't misused. She can see ghosts (or Grays, as they're called), which are drawn to magic and rituals. Part of her job is making sure the Grays stay behind the wards.
This is dark academia for sure (which works so nicely for spooky season since campus books are also a fall staple). I'd say it's a little bit fantastical, but more on the magical realism side.
Bookshop.org | Amazon | Goodreads
---
The Thursday Murder Club series by Richard Osman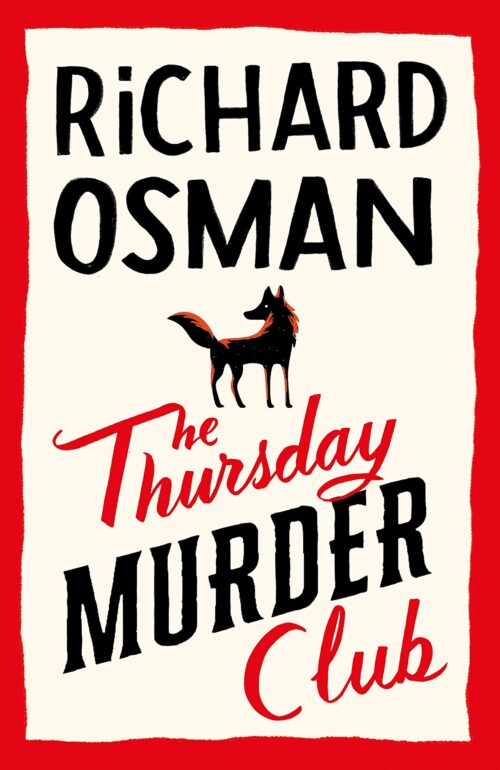 These books are good if you want something a little less scary for spooky season. The series centers on a group of friends living in a retirement community and solving crimes (each book brings about a new crime or murder they have to untangle). It's a cozy British mystery and the dark edges are brightened with witty dialogue and lovable characters.
Bookshop.org | Amazon | Goodreads
---
That's our list! What are your favorite spooky season reads?