Welcome to our monthly recap! I hope you had an awesome spooky season 👻, and I hope you're loving all those Christmas ads up already 😆.
I'm only reporting on 3 of us this month, but man, we read quite a bit between us! What did you read in October?
Cathy
Warbreaker by Brandon Sanderson
Warbreaker is the story of two sisters, who happen to be princesses, the God King one of them has to marry, the lesser god who doesn't like his job, and the immortal who's still trying to undo the mistakes he made hundreds of years ago.
I'm listening to the audiobook of Warbreaker and I absolutely love it. It's got a unique magic system, BioChromatic magic is collected as breaths from other people. The concept was a little confusing at first, but Sanderson has done a good job of explaining (without being too repetitive) what "breath" is and how it works.
I really like the humour in this book. There's a lot of self-depricating, sarcastic-type humour and comments from the characters throughout. So it's pretty amusing.
I'm loving this so it'll probably be 4.5 stars for me.
Bookshop.org | Amazon | Goodreads
---
An Impossible Return: A Novel by Caroline Laurent, translated by Jeffrey Zucker
A dramatic story about a community living in the Chagos archipelago and how they were forcibly removed in the early 1970s.
I've just started this one and it's been gripping. Sometimes stories based on tragic real-life events can be depressing and difficult to read. But Laurent has managed to convey the feelings of the different people involved in this tragic event without creating an unpleasant feeling when reading.
I won't go into too much detail here as it's scheduled in December as part of a blog tour (so keep your eyes peeled).
I think this will be a 4 stars for me too.
Bookshop.org | Amazon | Goodreads
---
Joli
In the Shadow of a Queen by Heather B. Moore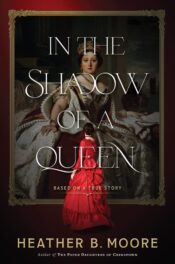 Have you ever picked up a book and thought 'Hm, this will probably be okay" and then it ends up surprising the heck out of you and being a really great read?
As you may have guessed, that's exactly what happened to me with In the Shadow of a Queen by Heather B. Moore. I went into this read thinking I'd like it well enough, and then the dang thing just quietly came in and made me love it.
Check out my full review of In the Shadow of a Queen.
Bookshop.org | Amazon | Goodreads
---
The Messy Lives of Book People by Phaedra Patrick
This was just not my favorite. I wouldn't normally have picked it up based on the description, but it was a book club pick, so I went for it.
Overall I just found it so difficult to believe. It was just not plausible, and there were way too many things that happened because it was just convenient for the story arc. I did like that it was about a novelist and a woman who deserves some good things happening to her, but it didn't have much else going for it.
Bookshop.org | Amazon | Goodreads
---
The Last Thing He Told Me by Laura Dave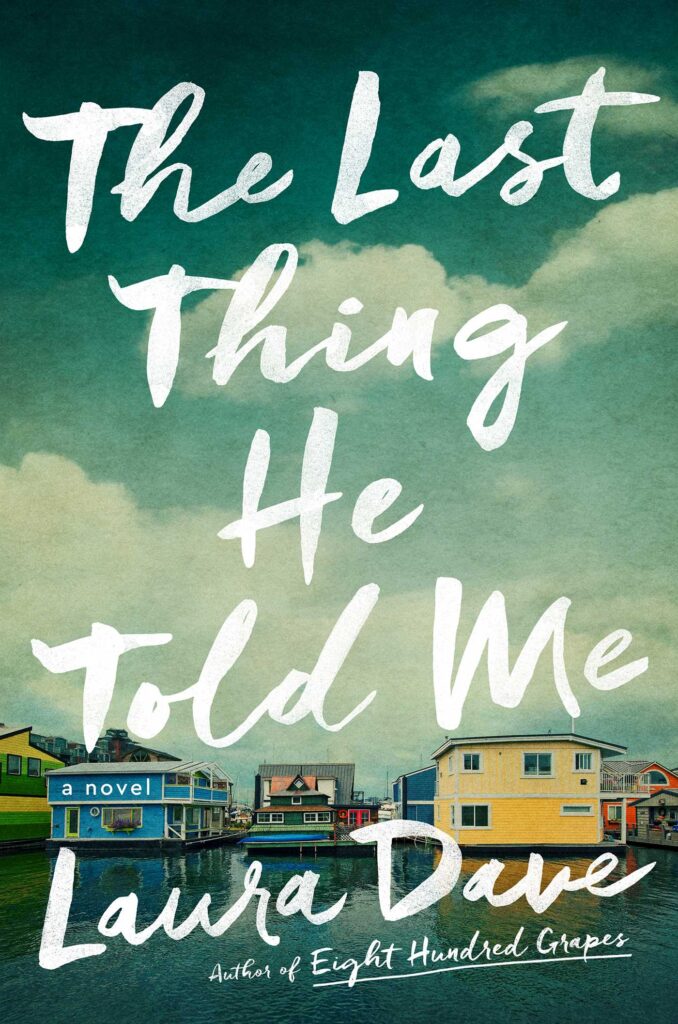 I finally picked up this book that was just raved about on bookstagram and everywhere!
The mystery was fun. I liked guessing what was happening, why the guy disappeared, and how things might resolve.
I liked the characters, especially the teenage girl. She was very teenager-y and angsty, and it worked with the story.
While I enjoyed this book overall, I don't really understand all the hype around it. Sure, it was good, but it wasn't the best thing I've read 🤷. I read it for book club and the other members felt the same!
Bookshop.org | Amazon | Goodreads
---
The Bohemians by Jasmin Darznik
When I heard that my book club selected a book about Dorothea Lange for book club in October, I was a little worried. A while ago I read Learning to See by Elise Hooper and really liked it, and that's also a fictional account of Dorothea Lange's life. I wasn't sure if I have room in my heart for two Lange fiction books!
However, I was very pleasantly surprised about The Bohemians. It really held its own when compared with the other Lange novel I liked! It was really unexpected in some aspects, too, with a lot of issues (like racism, rape, classism, and women's rights) portrayed with grace
Lange is portrayed as being pretty young and naïve at first, but really grows up throughout this book, and I loved seeing that progression. It's more about the first portion of her life, whereas Learning to See is about the latter, so it really worked out. I recommend both novels!
Bookshop.org | Amazon | Goodreads
---
A Death in Door County by Annelise Ryan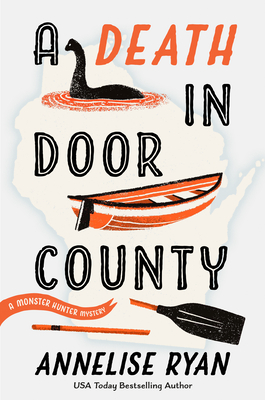 This was such a fun mystery! I'm originally from Wisconsin but have never been to Door County, although I've heard about it a lot. So when I saw this mystery pop up in my feed, I added it to my list right away. I put it on hold at the library, and it arrived during spooky season. Good timing!
Anyway, this was a unique mystery with the whole possibility of lake monsters thing. I've never heard of a cryptozoologist, but it's a pretty sweet profession. The main character, Morgan, owns a bookstore – although it's far from a regular bookstore, as it includes lots of weird, odd inventory. She's a cryptozoologist and is approached by a local police chief to help solve a murder on the lake.
I loved this mystery! I moved pretty quickly and had some really fun twists and turns. I did call the mysterious bite marks pretty early, but that didn't really take too much away from the plot.
The only thing that I was a little cold on was the romance. It just seemed a bit unnecessary – the two becoming friends with hard pasts would have worked just as well, I think.
Anyway, great story overall, and I'd definitely pick up another book by Ryan.
Bookshop.org | Amazon | Goodreads
---
Katie
All the Queen's Men by SJ Bennett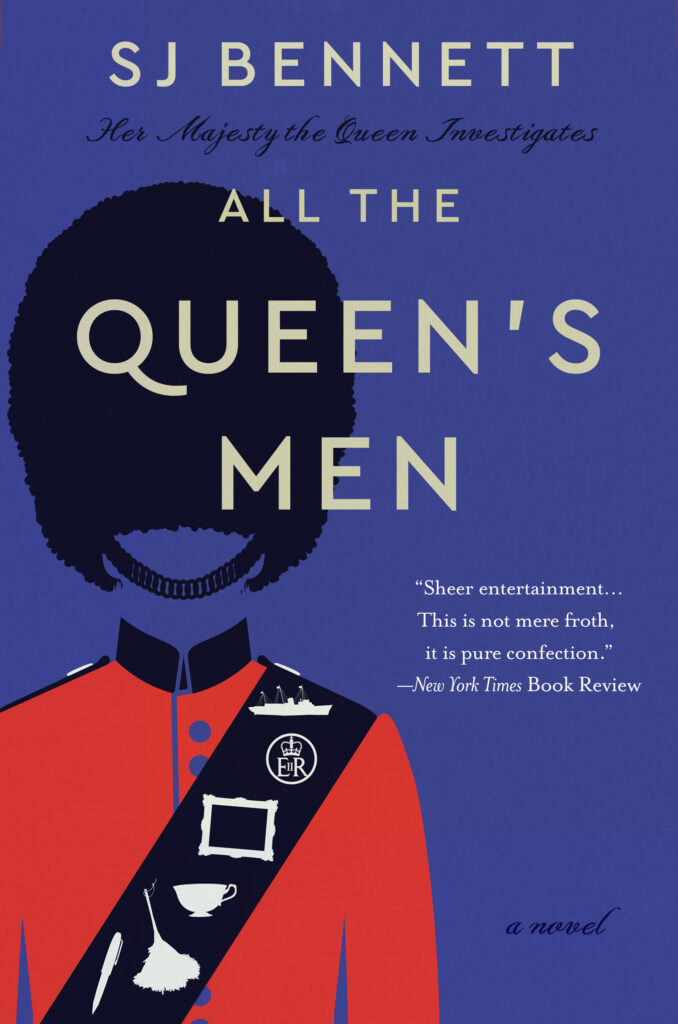 This is the second book in a mystery series with a unique premise: Queen Elizabeth II dabbles in solving mysteries, with the help of her Assistant Private Secretary, Rozie Oshodi. In this installment, a poison pen campaign has been making its way through Buckingham Palace, and one of the recipients of the letters has just been found dead in the palace pool. The series is full of snarky, British humor and royal asides, as the Queen and her staff tackle this new case. I enjoyed the quick plot and dive into the world of royalty in this book, and the character of Rozie is one I look forward to reading about in future installments.
Bookshop.org | Amazon | Goodreads
---
Death Overdue and Read and Gone by Allison Brook
These are the first two books in the Haunted Library Mysteries series, which is set at a library in the small town of Clover Ridge and features librarian Carrie Singleton as the main character. In each book, Carrie, along with the help of a library ghost, works to solve a murder, with plenty of cozy hijinks and detours along the way.
I'll start this off by saying I'm not usually a reader of cozy mysteries, so please keep in mind that my opinion may be skewed by that, but I thought these were so-so at best. The premise, a haunted library, sounded promising. However, I found the character of Carrie unrealistic and verging on unlikable, which is hard in a book like this where we're supposed to see the main character as the darling of a small town. Carrie and several other characters behave in ways throughout the book that are stunningly immature for grown women and Carrie is so naïve at points that it made it difficult to go along with the story at all. While the plots were somewhat interesting, there are better library-adjacent mysteries.
---
Hester by Laurie Lico Albanese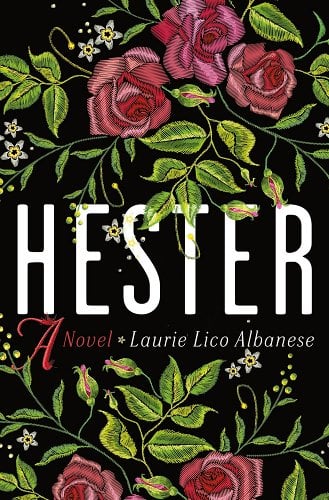 In contrast, I loved this book! A reimagining of what might have inspired The Scarlet Letter, this is the story of Isobel, who has left Edinburgh for Salem along with her husband, Edward. Isobel hopes the New World will bring them a fresh start, but soon Edward is gone on a ship and Isobel finds herself becoming fascinated with the mysterious Nathaniel Hawthorne. As Isobel tries to figure out how to support herself in Salem, she and Nathaniel become more entangled with one another. The story also incorporates the history of witch trials in Salem, a touch of magic, and the Underground Railroad for a fascinating and must-read book.
Bookshop.org | Amazon | Goodreads
---
Gray Man by Marc van Bulck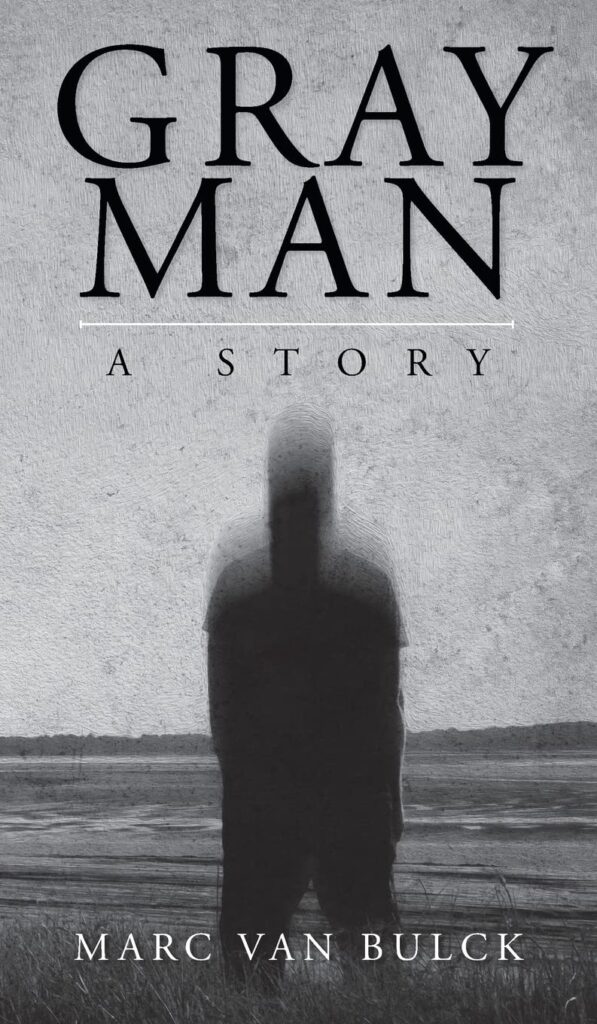 I have a full review of this novella I was sent to review for LQ, so for this blurb, I'll just say that it's atmospheric, has well-crafted dialogue, and just a little bit of folklore and creepiness.
Bookshop.org | Amazon | Goodreads
---
That's our list! What did you read in October?