WHEW man, it has been so hot this summer 🥵. I've found a few nice days to read outside, at least! I hope you have, too.
What do you read in the summer? What qualifies as a beach read to you? I'm not really into contemporary romance, so my reading choices don't change a whole lot between the seasons.
Anyway, here's what some of us read in July! What was the best book you read last month?
Cathy
Closing the Drift by Tom Bray
This is the second in the Drift Trilogy by Tom Bray. I read the first book, Merging the Drift, about a year ago. It deals with the question of what happens in death, where do we go, what do we do. The book had a lot going on so was a little tricky at times to keep up with but the ending was a banger. It set things up perfectly for the second instalment.
Closing the Drift was a great book. There's trouble in the Drift, and the 4 main characters from the series are trying to figure out what. The writing, the action, the tension, everything was fabulous. The story is dynamic and well-paced, the author's writing is descriptive without being cumbersome. I read this 400-odd page book in a few days, I couldn't put it down.
I'm planning to write a full review for LQ on the Drift Trilogy so far later in August.
---
Joli
A Dress of Violet Taffeta by Tessa Arlen
I read A Dress of Violet Taffeta for a book tour here on LQ. It was a well-researched, fun historical fiction read! In short, it's about a fashion designer during the Gilded Age who rises up to fame as a single woman. That was pretty unheard of back then, so I enjoyed the strong female lead.
I did have a bit of a hard time with the big time jumps in this book, and the first 3/4 or so is very character driven. I do enjoy character driven books often, but I got a little bit bored a couple times. Still though, overall a good read that you'd really like if Gilded Age fashion and the culture of rich people back then intrigues you.
Check out my full review of A Dress of Violet Taffeta.
Bookshop.org | Amazon | Goodreads
---
Catch the Sparrow: A Search for a Sister and the Truth of Her Murder by Rachel Rear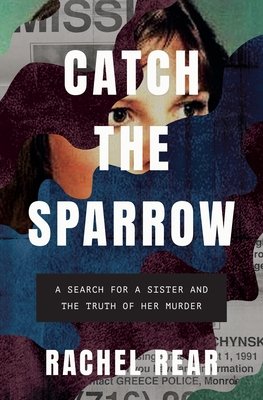 The gripping story of a young woman's murder, unsolved for over two decades, brilliantly investigated and reconstructed by her stepsister.
I was very unsure how I felt about this book when I finished. It's true crime and memoir sort of intertwined, and I'm not sure how well that ends up working. If you read reviews of this one, they're very polarized. Either people loved it, or they thought the author focused too much on herself during a read that's marketed more as true crime.
I fell in the middle of those. There were definitely bits of the investigation and recounting that I enjoyed, and parts didn't quite hit it for me. I didn't find the memoir parts totally off track, but some of them were a little much.
Bookshop.org | Amazon | Goodreads
---
The Boys by Katie Hafner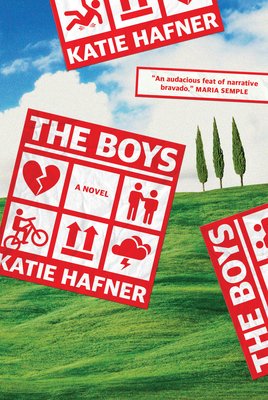 A tour-de-force novel about love, the yearning for connection, and the ways in which childhood trauma plays out in adult life.
This was such a unique story about love and relationships and mental health, and I loved it. It crawled right into my heart and will stay there for some time!
You watch a relationship trajectory as it starts, goes strong, then flounders. And then? There's a surprise that changes everything. I can't tell you what it is…you'll have to pick this one up and see for yourself!
Read my full review of The Boys by Katie Hafner.
Bookshop.org | Amazon | Goodreads
---
The Guncle by Steven Rowley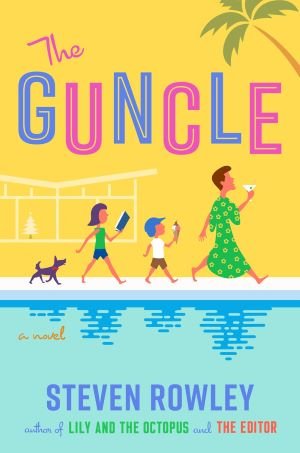 Patrick, or Gay Uncle Patrick (GUP, for short), has always loved his niece, Maisie, and nephew, Grant. That is, he loves spending time with them when they come out to Palm Springs for weeklong visits, or when he heads home to Connecticut for the holidays. But in terms of caretaking and relating to two children, no matter how adorable, Patrick is honestly a bit out of his league.
The Guncle was really just as heartwarming and cute and sensitive and grief-y as everyone says, and I definitely enjoyed reading it. It really was the light-yet-meaningful kind of summer read I appreciate. I definitely wanted to purchase a caftan after I finished this one 😆.
Bookshop.org | Amazon | Goodreads
---
Katie
First off, I was lucky enough to receive two good books to review for LQ this month: One Woman's War by Christine Wells (review) and Fox & I by Catherine Raven (review). I recommend checking both of these out!
Bomb Shelter by Mary Laura Philpott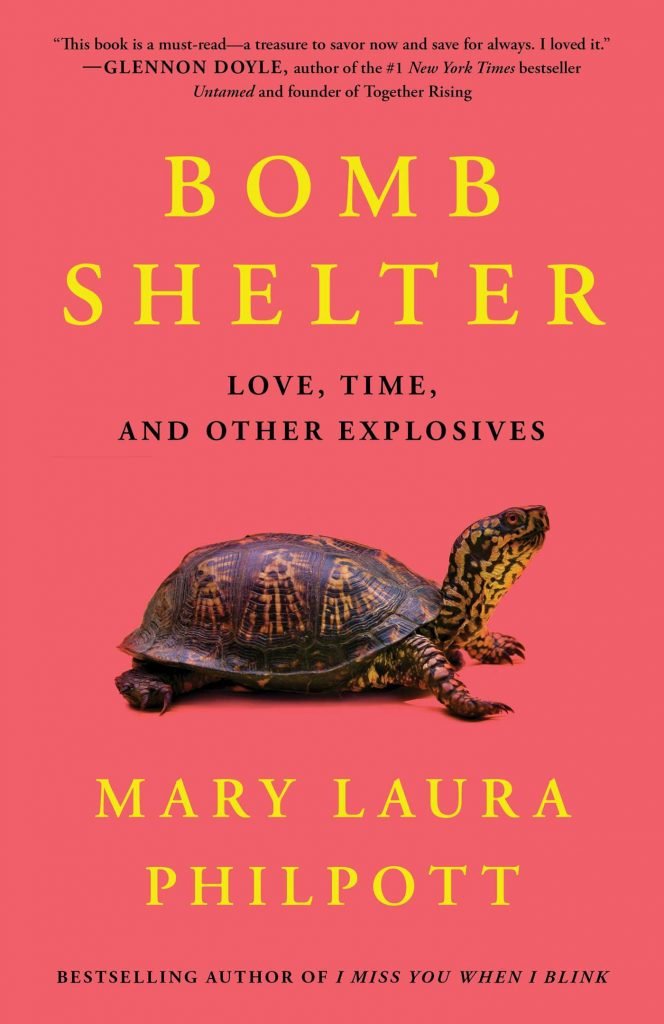 Mary Laura Philpott's first essay collection is a book that I've gone back to multiple times, so I was excited to read her second book. In it, she tackles themes of love, mothering, anxiety, loss, and growing older in a relatable way.
Bookshop.org | Amazon | Goodreads
---
Marrying the Ketchups by Jennifer Close
Set at Sullivan's, a family restaurant in Chicago, this is the story of multiple generations of the Sullivan family as they move in and out of the restaurant. Jane, a wife and mother, finds herself questioning her suburban life and marriage, at the same time her sister Gretchen moves home from New York City. Meanwhile, their cousin Teddy has taken over the restaurant after the death of their beloved grandfather, and Teddy's difficult breakup. I loved this Midwest story of family closeness, family disputes, and restaurant life.
Bookshop.org | Amazon | Goodreads
---
The Temple House Vanishing by Rachel Donohue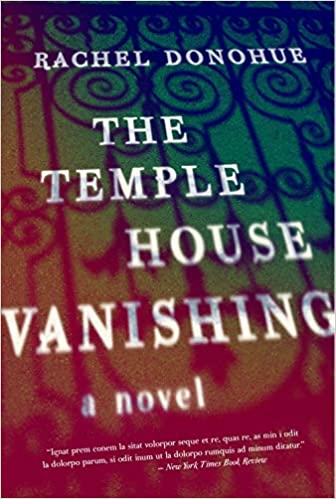 Louisa is a scholarship student at Temple House, an elite boarding school in Ireland. Upon her arrival the other girls, who all come from elite families, make her know she doesn't fit into their world. The only bright spot for Louisa is Victoria, a fellow misfit student, and their charismatic art teacher Mr. Lavelle. One night, Louisa and Mr. Lavelle disappear, never to be seen again. Decades later, a reporter tracks down Victoria in her quest to figure out what happened. The storytelling and writing style of this was amazing–Rachel Donohue managed to perfectly elicit what it felt like to be an adolescent–and made this a compulsively readable book.
Bookshop.org | Amazon | Goodreads
---
That's our list! What did you read in July?