The following is a guest post by author MJ Kuhn! Thanks for the great book list, MJ! Meet her at the bottom.
On the whole, the sci-fi and fantasy genres are well-known for their world-ending (or, hopefully, world-saving) stakes. Due to these mile-high stakes, many novels in these genres share a certain self-seriousness when it comes to tone.
There's nothing wrong with a serious-toned novel. When every character is fighting for their life or their kingdom or their planet, things are bound to get a bit tense! But no matter how much I may love a novel that cranks up the drama, I can't deny that, sometimes, something a little less heavy is just what the doctor ordered.
In short: There's just something special about a sci-fi or fantasy novel that delivers all the action you'd expect from the genre… mixed with a hefty pinch of humor. If you also appreciate some laugh-out-loud moments in your sci-fi or fantasy reads, this list is for you! Let's get started.
The Blacktongue Thief by Christopher Buehlman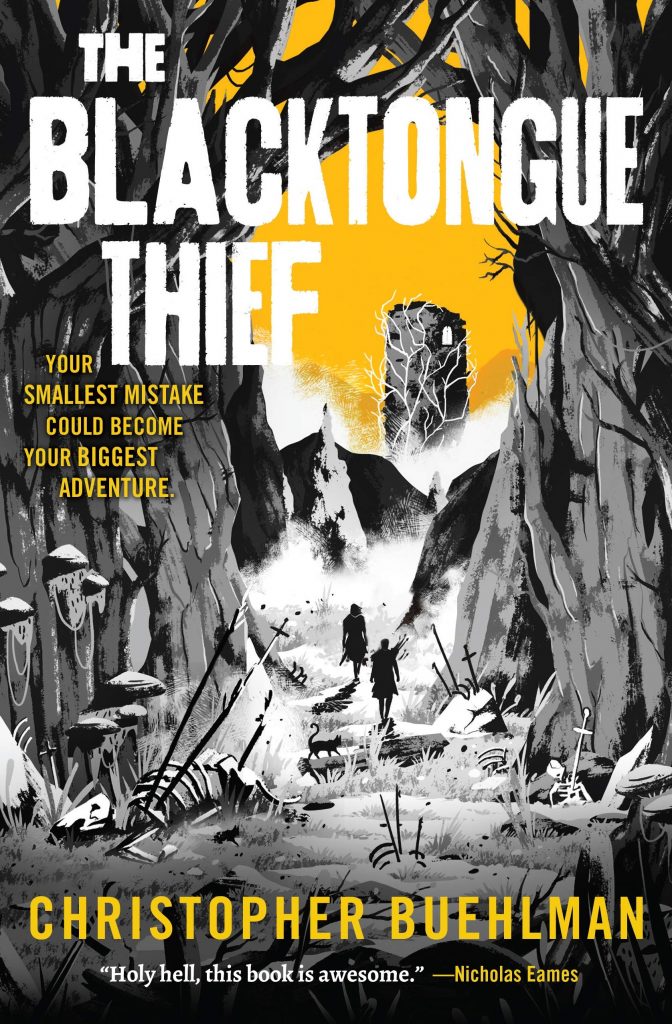 The Blacktongue Thief by Christopher Buehlman follows a thief struggling to pay back what essentially amounts to the fantasy world equivalent of student loans. He's deep in debt to the Takers Guild, where he learned all his thieving skills in the first place. The tale begins when he tries to rob a warrior who is definitely no easy mark. The pair are forced to team up and our thief has to follow her through all sorts of adventures involving goblins and magic and more.
Much of the humor in this novel stems from the narrative voice of our main character, Kinch Na Shannack. Due to his wit, the pages of this book are filled with absolutely incredible one-liners and descriptions. If you're a fan of morally gray heroes and don't mind your comedy laced with a healthy dose of snark, you may want to give The Blacktongue Thief a read.
Bookshop.org | Amazon | Goodreads
---
Kings of the Wyld by Nicholas Eames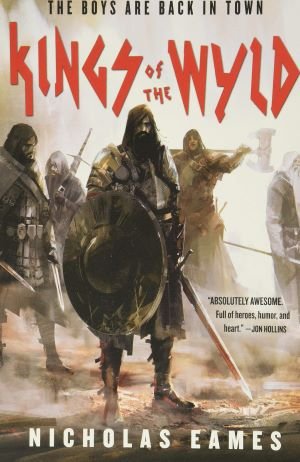 I was recommended Kings of the Wyld approximately nine hundred times before I managed to pick it up. As a result, my expectations were sky-high… and it didn't disappoint. The story follows a group of mercenaries well past their prime as they come out of retirement to take on one last mission.
The entire plot reads like a chaotic DnD campaign, and I mean that in the best way possible. Our aging heroes come up against rival mercenary bands, dangerous beasts, deadly assassins, and more as they travel across the Wyld in an attempt to rescue the band leader's daughter from certain death.
It's rare that a book can actually make me laugh out loud, but this one definitely achieved that. If you're looking for a read that is honestly just a fun ride from beginning to end, put this on your TBR.
Bookshop.org | Amazon | Goodreads
---
The Murderbot Diaries by Martha Wells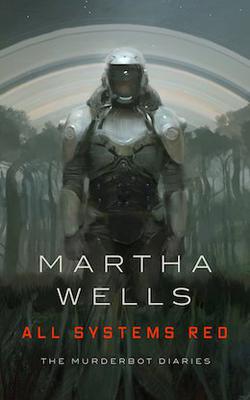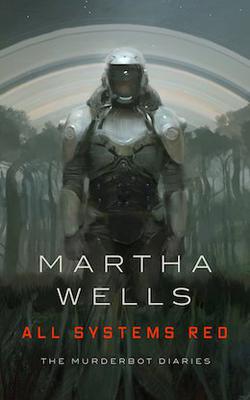 Calling all my fellow introverts: Check out Martha Wells's Murderbot Diaries series. The novellas begin with All Systems Red, following the titular Murderbot on a job defending a group of scientists conducting testing on a corporation-owned planet.
Throughout the story, Murderbot reluctantly helps the humans alongside them investigate possible dangers to their mission—and their lives… but throughout most of the story, all the bot wants is to be left alone to watch TV.
If you'd love a narrator with incredible inner monologue lines including gems like "Yes, talk to Murderbot about its feelings. The idea was so painful I dropped to 97 percent efficiency," and "I hate having emotions about reality," you've found it in The Murderbot Diaries.
Bookshop.org | Amazon | Goodreads
---
The Last Watch by J.S. Dewes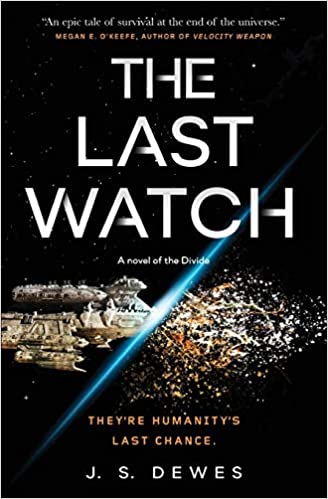 Even though this book makes my list for humorous sci-fi reads, the stakes in The Last Watch are nothing to laugh at. Our main characters are all soldiers stationed out at the edge of space while the universe begins to collapse in on itself. Though the plot of The Last Watch edges more toward "action-packed" than "comedic," the dialogue and character moments offer enough moments of levity to push this book onto this list, for me.
Cavalon Mercer, in particular, has a somewhat biting internal (and, honestly, external) monologue that somehow blends cockiness with self-deprecation in a manner that is sure to earn a few chuckles as you read.
All-in-all, if you're a fan of space operas but like your stories with enough humor to keep things from getting too heavy, check this one out!
Bookshop.org | Amazon | Goodreads
---
Among Thieves by M.J. Kuhn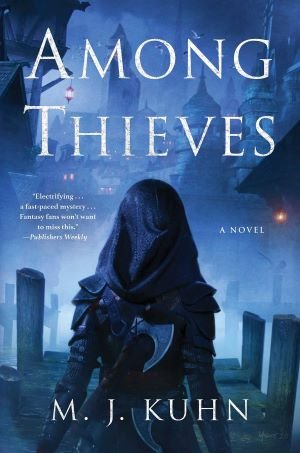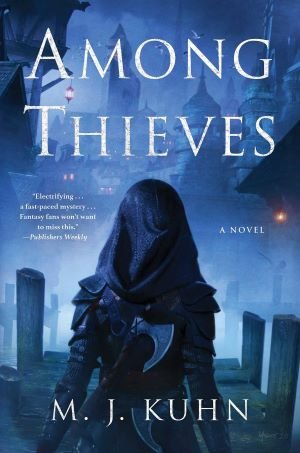 You may have guessed it already, but I am a pretty big fan of sci-fi and fantasy novels with a more humorous tone. It'll probably come as no surprise, then, that my own novel, Among Thieves, falls into this category!
Among Thieves follows a group of thieves on an impossibly dangerous mission to steal a magical artifact from the most powerful man in all the kingdoms of the world. The twist? Every member of our heist team is secretly plotting their own betrayal. In the end, only one thief can win… who will come out on top?
Our cast is comprised of rogues and miscreants with opposing goals and clashing personalities. The result? Plenty of banter, cutting one-liners, and snarky descriptions. If you're a fan of morally grey heroes, dysfunctional found families, or any of the other books I've put together on this list, you should check out Among Thieves!
Bookshop.org | Amazon | Goodreads
---
Meet the Author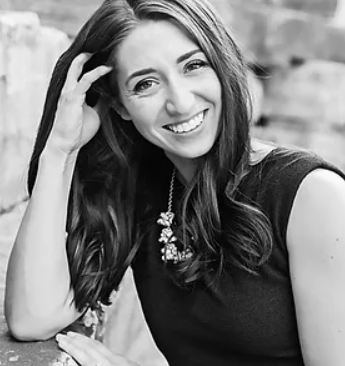 M.J. Kuhn is a fantasy writer by night and a mild-mannered marketing employee by day. She lives in the metro Detroit area with her husband Ryan, a dog named Wrex, and the very spoiled cat Thorin Oakenshield. You can find more information about M.J. online at MJKuhn.com.
Social media links:
https://twitter.com/mjkuhnbooks
https://www.instagram.com/mjkuhnbooks/
https://www.tiktok.com/@mjkuhnbooks
---
Pin This Post