Welcome to our monthly recap! Happy holiday season🎄🎅❄️🤶☃️
It's definitely a busy, busy time of year! I know I haven't been reading as much, but still so close to my goal so I have to keep going 😅. Where are you at with your reading goal? Will you make it? I have to read 1.5 books per week to finish, so I better get going!
Without further ado, here's what some of us read last month. Did you have any standouts?
Caleigh
State of Terror by Hillary Rodham Clinton and Louise Penny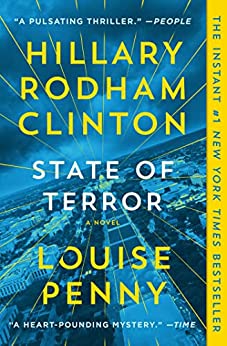 This month, I sat down and read State of Terror (by Hillary Rodham Clinton and Louise Penny). This fast and furious novel is a standalone political thriller – think Dan Brown meets West Wing. A quick premise synopsis: a newly appointed US Secretary of State is thrown into a world of chaos when a series of terrorist attacks erupt across Europe. She must use her connections, skills, and heart, as well as a close team of confidants, to try to prevent the scheme from fully realizing itself, which would cause an international state of terror. I thought this book was an easy 4* read, and the letters to the reader from HRC and Ms. Penny at the end made me cry (spoiler – don't read them first!!). I am hoping to have more time to read and write, so will try to get a few full reviews of my upcoming reads – it's great to be back friends!!
Bookshop.org | Amazon | Goodreads
---
Cathy
The Little Paris Bookshop by Nina George, translated by Simon Pare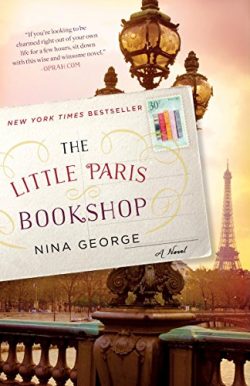 Literary apothecary, Monsieur Perdu, has a book to treat every ailment. Simply step aboard his floating bookshop on the Seine, share your thoughts, and you'll be prescribed a book to help treat you.
I bought this book quite a few years ago and the first time I tried to read it it didn't really grab me, so I left it. I've come back to it now and have been pleasantly surprised at how much I'm enjoying it.
I adore the idea of a floating bookshop on a barge on the River Seine in Paris, as well as the idea of a book that'll help soothe and remedy our problems.
Nina George's writing feels warm and cosy. This book is filled with luscious descriptions of Paris, Provence, and all the places in between that Monsieur Perdu visits throughout the story. It's a soft, rose-coloured version of France that's given me nostalgia for places I've never even been to.
I'm really enjoying so it'll be a 4 out of 5 stars for me.
Bookshop.org | Amazon | Goodreads
---
Is That a Fish in Your Ear? Translation and the Meaning of Everything by David Bellos
David Bellos' has taken on the challenge of explaining why translation sits deep within us all, why we need it, and how it's got to where it is.
This was on my recommended reading list during my MA and, like my other read this month, it wasn't my favourite the first time round. I've come back to it now because I love the title "Is That a Fish in Your Ear?", anything with a Hitchhiker's Guide to the Galaxy reference is a must-read. And again, I've been pleasantly surprised.
This is definitely not a book you sit down and read in one night. But it Bellos' writing and approach is earnest and clear. He's taken untangled the topic of translation and the role is plays in our lives and explained it in a user-friendly way. I'll admit there are still a couple of abstract examples and definitions in the book. But Bellos' has removed the complexity and written a very interesting book about translation.
This one is 3.5 stars out of 5.
Bookshop.org | Amazon | Goodreads
---
Joli
The Foulest Things: A Dominion Archives Mystery by Amy Tector
After reading and loving Tector's The Honeybee Emeralds, I was excited to read her next book, The Foulest Things. I'm glad I did – it was really a fun read!
It all starts when the main character, Jess, finds a body in the archives' art vault. She's an aspiring junior archivist, and suddenly everything in her life goes…a bit nuts. There's a really fun mystery, and Jess is right in the middle of it with a discovery she makes inside some old ledgers.
I really had no idea about the life of an archivist, so this was a really fun read. It lends itself so well to mystery!
Bookshop.org | Amazon | Goodreads
---
Lost Souls of Leningrad by Suzanne Perry
This book is beautiful, and very bleak. But if you're able to read through the bleakness without quitting due to it being that way, you'll really be rewarded with the beauty in humanity there is to be found in this story.
It's a unique (fictional) account of living through WWII inside Russia, especially inside the city of Leningrad. It was cut off from the rest of the country by Hitler's army, so they couldn't receive any supplies. The whole city began to starve.
Read my full review of Lost Souls of Leningrad.
Bookshop.org | Amazon | Goodreads
---
Hello Beautiful by Ann Napolitano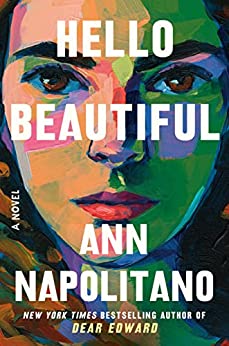 This was one of my most highly anticipated books of the year, and let me tell you, it did not disappoint.
Ann Napolitano is the author of Dear Edward, which I absolutely loved (read my Dear Edward review). The way she understand and captures difficult human emotions is just…special.
So, I went into Hello Beautiful with very high expectations, and I have to say, they were met.
In the blurb for this one, it says "Vibrating with tenderness, Hello Beautiful is a gorgeous, profoundly moving portrait of what's possible when we choose to love someone not in spite of who they are, but because of it." I honestly don't know how it can be said better than that – this book is just beautiful.
If you like stories about family and those complicated familial relationships, and stories with deep feeling, you will absolutely love this book.
Bookshop.org | Amazon | Goodreads
---
Katie
The Thursday Murder Club by Richard Osman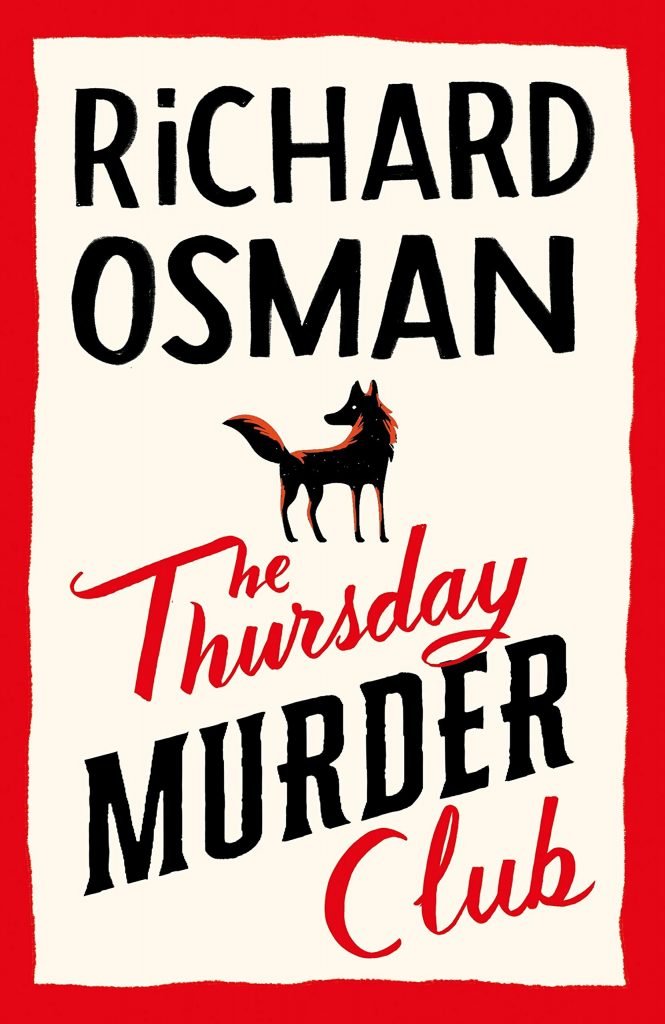 I'm so glad I finally read this book! Set at a retirement community in England, it follows four of the community's residents who have set up a club for looking at and discussing cold cases. When a murder occurs right in their backyard, the group is determined to get in on the case, even if it involves a little bit of subterfuge.
This book is both funny and bittersweet. The four friends have lots of fun solving the mystery and often outwit those much younger than them as they do so. But, there are also reflections on aging, death, and friendship, as well as reflections on the meaning of a long life. I loved spending time with the Thursday Murder Club and am now eagerly reading the rest of the series.
Bookshop.org | Amazon | Goodreads
---
Library Lover's Mystery Series by Jenn McKinlay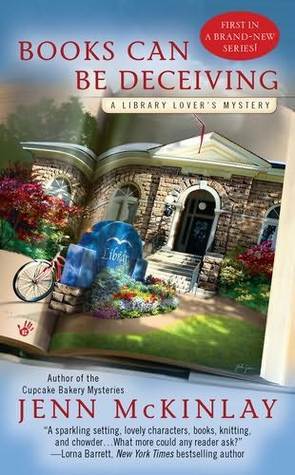 After a bookish cozy mystery I didn't enjoy last month, I wanted to give something similar a chance. The Library Lover's series is also about a librarian (Lindsey Norris) in a small, coastal town where people have a habit of getting murdered. Lindsey is a well-written character, the side characters and setting of this series are adorable, and the mysteries are at least somewhat plausible. I recommend it to anyone looking for something soothing for the holiday season.
Bookshop.org | Amazon | Goodreads
---
Paula Maguire Series by Claire McGowan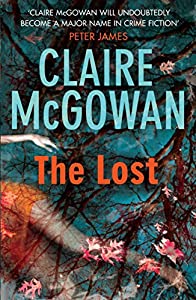 Apparently, it was quite the series month for me, since I also read these books set in Northern Ireland. Paula Maguire is a forensic psychologist, who works to find missing persons in her hometown in Northern Ireland. Though the series is set close to the present, each of the books works in elements of the area's history, particularly during the time of The Troubles. McGowan combines
Paula's cases with complex insights into family, history, and home. (Heads up: these books are relatively graphic in their descriptions of violence)
Bookshop.org | Amazon | Goodreads
---
That's our list! What did you read in November?