Whew. September is such a whirlwind for me and my family. I love it, but also I'm…kind of glad it's over? 😆
In September, my daughter turned 4, I turned 35, my husband and I celebrated 9 years of marriage, and we took a Mon-Fri vacation. Those are all good, fun things, but they didn't exactly lead to a month of getting a lot of reading and blogging in!
Anyway, here's what we read in September. Check it out and let us know what you read!
Becky
Signal Moon by Kate Quinn
After a bit of a reading dry spell, I picked up Kate Quinn's short story Signal Moon and absolutely loved it! Short stories are not usually my genre, but this was an excellent departure. Kate Quinn has quickly become my favorite author, and I can't believe how much she packed into so few pages. There was a depth I wasn't expecting that engrossed me as much – if not more! – as full length novels! I highly recommend giving this a read!
Check out my full review of Signal Moon.
---
Cathy
The Fantasyland Series by Kristen Ashley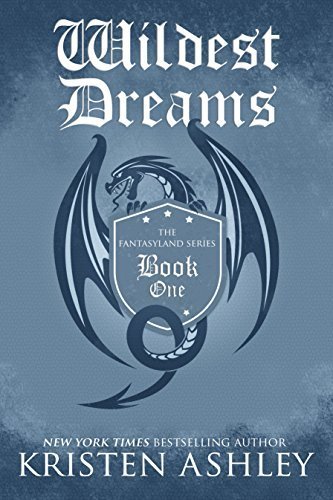 I've powered through 4 out of 5 of this series in September. The Fantasyland Series explores the idea of a parallel world in which everyone has a twin. Each book focuses on a different person from "our world" who wakes up in the "other world" one day and their adventures there.
I enjoyed the idea behind the books in this series but there wasn't as much action as I would have liked. These books average about 600 pages each and the damsel always gets saved just in the nick of time, so we don't get the action scenes that I think would make these books better.
My other issue with this series was the punctuation. In the first book, Wildest Dreams, the author had a habit of using brackets to share the protagonist's thoughts while sharing her thoughts which I found a little distracting when reading. But her writing style definitely improved in the second, The Golden Dynasty, third, Fantastical, and fourth, Broken Dove, books, so I'm not too upset.
I'd give the series as a whole 3/5 stars and the individual books as follows:
Wildest Dreams (Book 1): 2.5/5 stars
The Golden Dynasty (Book 2): 3.5/5 stars
Fantastical (Book 3): 3/5 stars
Broken Dove (Book 4): 3/5 stars
Midnight Soul (Book 5): TBR
Bookshop.org | Amazon | Goodreads
---
The Library of the Unwritten by A.J. Hackwith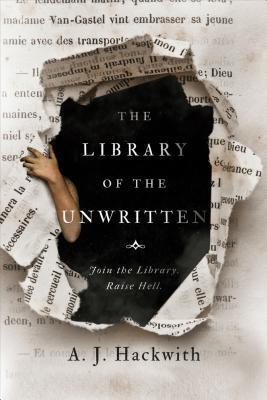 I'm in the middle of listening to the audiobook version of The Library of the Unwritten which follows the story of Claire, Head Librarian in Hell's Library of the Unwritten. In this first instalment in the series, Claire has been tasked with tracking down an important book that's escaped from the library.
I've been enjoying this one a lot. Claire is fairly standoffish but has a good heart. She's accompanied by a thoughtful ex-Muse, Brevity, nervous demon, Leto, sarcastic Head of the Archives, Andras, and escaped character, Hero. The four of them are an unlikely group, but it works. The book is well-paced, the action and adventure on point.
It'll probably be 3.5/5 stars for me.
Bookshop.org | Amazon | Goodreads
---
Jess
The House on Linden Way by Elizabeth Maria Naranjo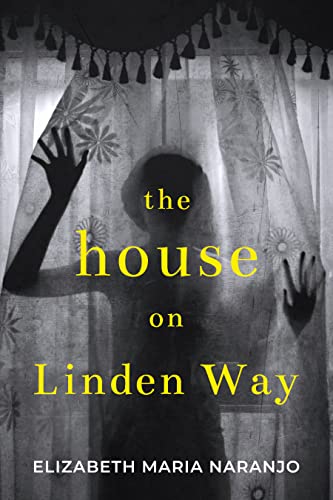 Amber stops by her childhood home to show her daughter, Bea, where she grew up. What should have been a quick picture of the two in front of the house turns into a stressful time warp filled with ghosts of the past. Bea disappears, and Amber is left frantically trying to find her daughter. Will they ever be reunited? Or will Amber succumb to the tempting pull of the ghosts of her family?
I received a copy of The House on Linden Way in exchange for participating in Elizabeth Maria Naranjo's W.O.W. book tour. I was so excited to see the book in my mailbox, and I flew through it! Check back in October to read my full review of The House on Linden Way as well as to hear about my interview with Elizabeth Maria Naranjo!
---
Highly Illogical Behavior by John Corey Whaley
"We can stop by Books A Million… but you can only buy 3 books. Don't forget that there are 30+ TBR books on your bookshelf at home." – My husband after I begged to go to the bookstore for the 4th time this month. Highly Illogical Behavior is the first book I grabbed.
Highly Illogical Behavior tells the story of Solomon Reed, an agoraphobic teenager with severe panic disorder. After a panic attack that led to him stripping down and laying in the fountain at his middle school, Solomon decided it was better to simply avoid the things that caused him to panic. That is, until Lisa Praytor came into his life. Lisa wants to get into the 2nd most prestigious psychology program in the country, and "fixing" Solomon is the key to her acceptance into the program.
I really enjoyed this novel. I read the majority of the book in the back of my husband's car where we made a cozy bed to cool off while we waited for our power to be restored after Hurricane Ian. There were a few things that caused me to pause, but I'll save those thoughts for my full review later on.
Bookshop.org | Amazon | Goodreads
---
Joli
These Precious Days: Essays by Ann Patchett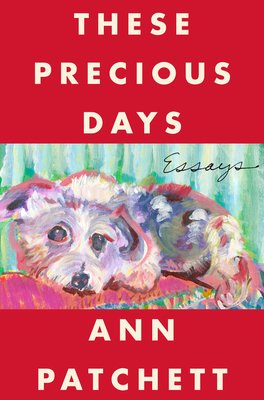 Are you an Ann Patchett fan? I had actually read just one of her books (Bel Canto) before this one and, while I thought her writing was fantastic, I didn't love the book as a whole. Then, during the pandemic, Ann started making Instagram videos for the bookstore she owns, Parnassus Books, and something about them was really comforting to me. I chose one of the books she recommended and ended up loving it, but of course I can't remember which one it was now.
ANYway, her essays were really wonderful and I loved them. I listened to These Precious Days on audiobook, which Ann reads, and it was just really good. Her insights into life and love and happiness are beautiful, and now I'm convinced I need to read more of her books.
Bookshop.org | Amazon | Goodreads
---
We Are the Light by Matthew Quick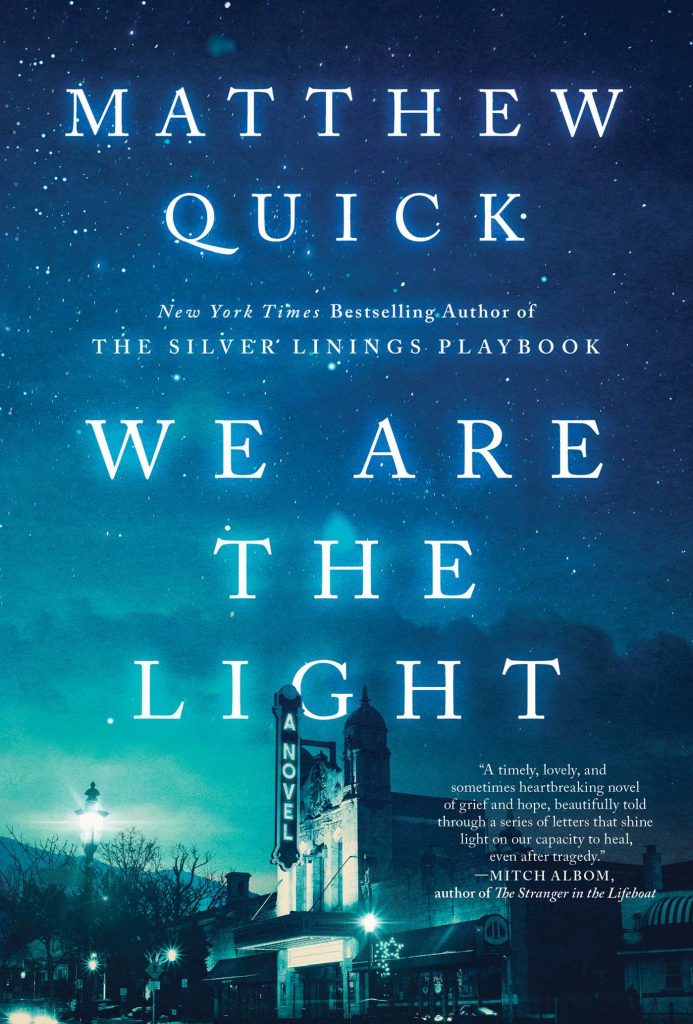 This is a book about trauma, healing, mental health, and friendship, and it was a very poignant read. It's about a tragedy that happens in the town of Majestic, PA, that connects a group of people in a way you never want to be connected: through shared trauma.
The grief and mental health stuff in this book was really well done, which I definitely expected from the author of The Silver Linings Playbook. Quick has a way of getting so deeply into the minds of his characters, and somehow conveying the complexity of their emotion to the reader.
Check out my full review of We Are the Light.
Bookshop.org | Amazon | Goodreads
---
Run Rose Run by Dolly Parton
I'm starting to get into audiobooks! I listened to two audiobooks in September, and the second one was Run Rose Run. Normally, this book is not what I'd pick. However, I saw a review of the audiobook in BookPage magazine that was glowing because of the full cast that recorded it, including Dolly Parton herself.
So, I decided to give it a try, and unfortunately it was just "meh". The full cast part was cool, but the actual story…I thought there would be more to the suspense/thriller aspect, but it wasn't quite as thrilling as I hoped. The story and characters were a little bit flat, too. It was just okay.
Bookshop.org | Amazon | Goodreads
---
Katie
August/September were reading-slumpy months for me as I got back into the swing of the school year, but I still managed to read a few books!
The Scholar by Dervla McTiernan
One night, Detective Cormac Reilly receives a distressed call from his girlfriend Dr. Emma Sweeney who has just found the body of a young woman on a road near Galway University. An ID reveals the victim to be Carline Darcy, a member of the wealthy Darcy Pharmaceuticals family, who has funded some of Emma's own research. As Cormac begins to dig into Carline's past and the events of her death, a web of deception involving the Darcy family begins to emerge.
This was a solid thriller with a good setting, but some of the reveals at the end seemed out of place.
Bookshop.org | Amazon | Goodreads
---
Cover Story by Susan Rigetti
When aspiring writer Lora Ricci meets the glamorous Cat Wolff she's thrilled–especially when Cat invites her to move into her hotel suite and help her publish a short story. But all in Cat's glittery world is not gold, and Lora soon finds herself in a game of cat and mouse with both Cat and the FBI. Told in epistolary form, this had a strong twist near the end, but some of the characters began to grate on my nerves somewhere around the middle.
Bookshop.org | Amazon | Goodreads
---
The Appeal by Janice Hallett
Another crime story told in an epistolary style, this one takes place as two law firm associates sort through a huge volume of correspondence regarding a small town murder. As they identify the characters involved in the crime, it seems that the events in the town center around a community theater production, a sick little girl, and a tangled web of lies. A fun choice for anyone looking for a small-town crime story in a unique style.
Bookshop.org | Amazon | Goodreads
---
That's our list! What did you read in September?