I'm so excited to participate in the WOW! book tour for The House on Linden WayI! I picked up this book and couldn't put it down. I read it at the beach, in the car, and even in-between class periods while at work.
Naranjo's story is expertly crafted and beautifully horrific. Be sure to stick with the WOW! book tour to see what others have to say about The House on Linden Way!
The House on Linden Way Summary
While passing through her hometown a decade after she left, Amber Blake impulsively revisits her old house on Linden Way. She only means to stay a moment, to show her three-year-old daughter Bee the place where she grew up. But when the kindly new owners invite them inside, Amber cannot resist.
Soon Bee is missing, the owners have disappeared, and Amber finds herself in a houseful of ghosts. Time takes on new meaning as she loses herself in living memories and a past that does not wish to be forgotten.
As Amber fights the powerful lure of a childhood she'd long left behind, her tenuous hold on the real world slips further from her grasp. Is it merely nostalgia she's battling, or something far more menacing? Who haunts the house on Linden Way, and where are they hiding her child?
Categories: horror, gothic suspense, haunted house, ghost story, magical realism, thriller
My Review
As an avid reader of Contemporary YA novels that deal with Mental Illness, I almost didn't respond to the email about this book. I've read horror before, but it's not my favorite genre. However, something about The House on Linden Way caught my eye. Once I started reading the book, I couldn't put it down.
From the beginning, I was sucked in by Naranjo's plot and characters. Having lost my own brother, I had a bit of a different perspective on the story. As Amber tried to decide between embracing the ghosts of the past and fighting for a future with her daughter, I found myself wondering what I would do in the same situation. I felt Amber's grief alongside her and was in awe of Naranjo's beautifully crafted story.
I will admit–I was confused at quite a few points throughout the book. I found myself wondering, "What on earth is happening here?" on more than one occasion. However, rather than distracting from the story, I felt that the confusion actually added to it. I felt like I was in the house with Amber, confused and trying to figure out what was happening. By the end of the story, I still had some questions, but I wasn't frustrated like I've been with other books in the past.
Overall, the story was well-written and captivating. I can't wait to see what Naranjo comes out with next!
Mini-Review / Student Praise for The House on Linden Way
As a minor addition to my review, I wanted to share a story from my school week:
I have a student in 8th grade who hates reading. She says "There's nothing good enough to read, and I would rather live in the real world where things are interesting." I've been teaching this girl for 3 years now and I have never seen her finish reading a book. She fails every book quiz and gives up before she's even begun.
She saw me reading The House on Linden Way a couple of weeks ago and asked me what it was about. Yesterday, she asked me if she could borrow it from me. I got permission from her mom and brought her the book this morning.
She had read through page 100 by 1 p.m. Other teachers told me that she was begging to read in class. I watched her bump into multiple people as she read the book while walking down the hallway this afternoon. I could cry because this sweet girl is finally reading, and she's loving it! She asked me where she can find more books by Elizabeth Maria Naranjo, and I'm pretty sure she's now one of Naranjo's biggest fan's.
If you're looking for a book that will keep you on the edge of your seat, look no further than The House on Linden Way.
Content Warnings
For those of you wondering if your kids should read the book or not, here are my content warnings.
Curse words, including the F word, present throughout the novel
Brief mention of sexual assault
Death of family members
Some gore/graphic descriptions
About the Author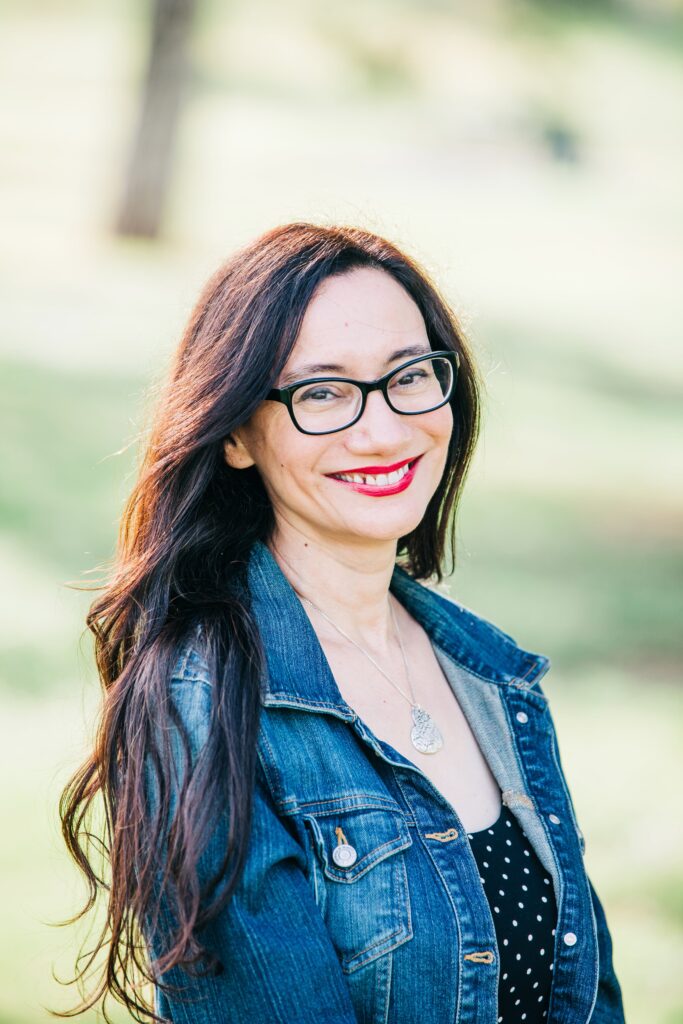 Elizabeth Maria Naranjo is the award-winning author of The Fourth Wall (WiDo Publishing, 2014). Her short fiction and creative nonfiction have been published in Brevity Magazine, Superstition Review, Fractured Lit, The Portland Review, Hunger Mountain, Hospital Drive, Reservoir Road, Literary Mama, Motherwell, and a few other places. Her stories have been nominated for the Pushcart Prize,Best American Essay, and Best of the Net. All links to Elizabeth's work can be found on her website at elizabethmarianaranjo.com.
Social Media Links:
#thehouseonlindenwaynaranjo
Twitter:
https://twitter.com/emarianaranjo
Goodreads:
https://www.goodreads.com/author/show/8124819.Elizabeth_Maria_Naranjo
---
The House on Linden Way Blog Tour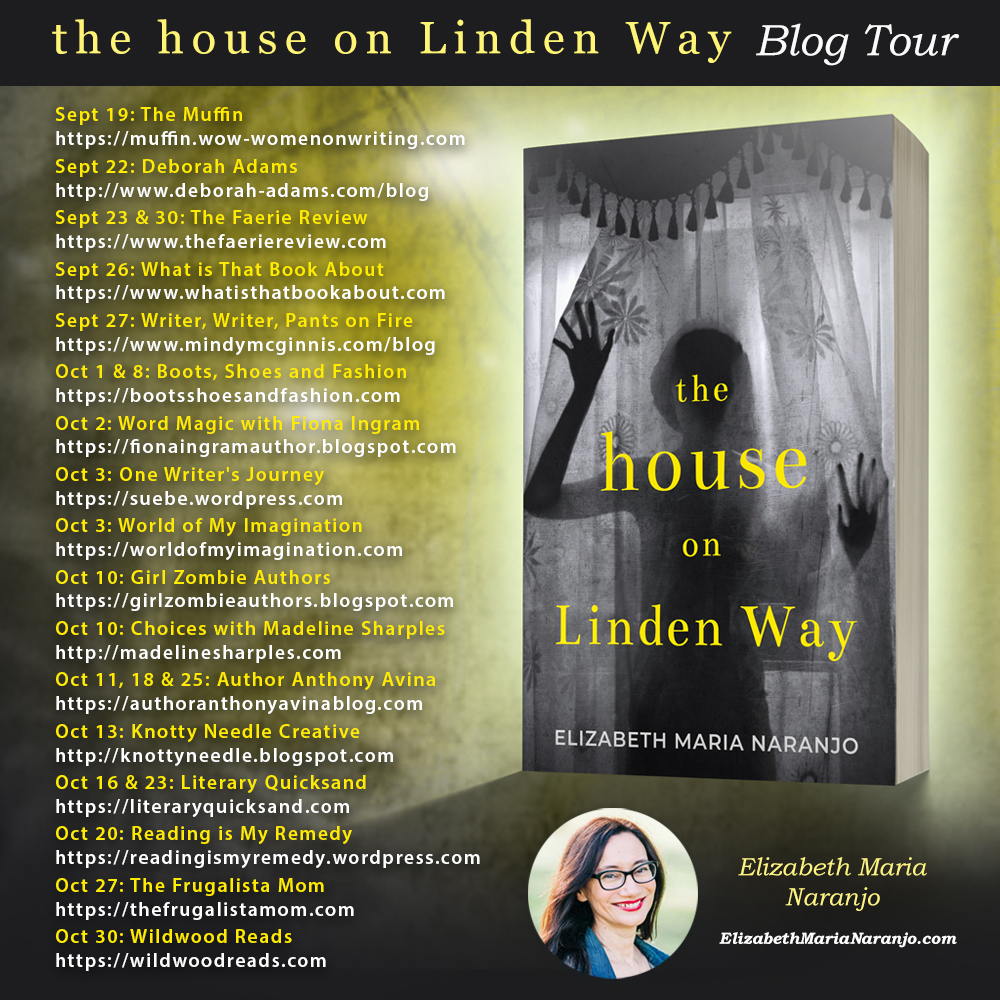 If you enjoyed this review, check back on October 23 for my interview with the author! In the meantime, check out this post on 5 books to read while grieving.