When my brother died from cancer 4 years ago, I felt completely and utterly alone. People were present at first, but after a couple of months, they began to disappear. I turned to books for support, comforted by the fact that they wouldn't disappear. In this book list, I'm sharing my top 5 books to read while grieving.
If you're part of the 20% of people who experience complicated grief after losing a loved one, remember that you aren't alone. There are numerous resources out there, including books.
The Benefit of Reading Through Your Grief
When you're grieving a loss, whether it's the death of a loved one or a loss through divorce, you may not feel like doing much at all. Why should you pick up a book when all you want to do is lay in bed and cry? I felt the same way.
Reading can serve multiple purposes throughout your grieving process.
For one, it can help you learn more about the science behind grief. It can be nice to know that your feelings are "normal" and to understand the reasoning behind why you feel how you feel.
Reading also provides a brief escape from reality. Sometimes, grief can feel all-encompassing, and all you want to do is escape. To disappear to another world. Reading offers you this opportunity.
Finally, reading helps you feel understood. Reading the stories of others who have loved and lost is comforting. It reminds you that though this time in your life may feel lonely, there are other people who have experienced similar pain.
1. Some Kind of Happiness by Claire Legrand
This fiction story will allow you to travel backward in time, reminding you of the joy of child-like wonder. The main character, Finley Hart, avoids the troubles of her everyday life by immersing herself in the magical kingdom of Everwood — a world that she created in the pages of her notebook.
After some time, Finley comes to realize that Everwood is a real place, but it's dying. She sets out on a mission with her cousins to save the dying fantasy land, realizing in the meantime that she has to save herself first.
While this book is marketed as a Young Adult novel, it's great for people of any age who need to retreat into the pages of a story. While it discusses deep topics like grief and depression, it also includes fun, fantastical elements like pirates and witches, providing the perfect balance.
Bookshop.org | Amazon | Goodreads
---
2. A Grief Observed by C.S. Lewis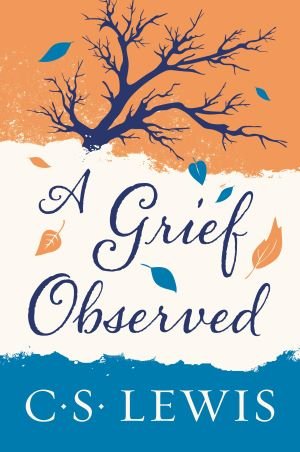 This book is the result of grief itself. C.S. Lewis wrote the book after the tragic death of his wife. C.S. Lewis explains grief in a way that is relatable and comforting.
While Lewis writes the novel from a Christian perspective, he challenges the idea that your lost loved one is "in a better place" or that their death was "all part of God's plan." Instead of offering a "solution" to getting through your grief, Lewis shares his grief with you. Anyone who has suffered loss will find great comfort in knowing that someone was able to put all of that deep sadness into words.
I was gifted this book shortly after my brother died. It took a couple of years before I was in a good enough place to read it, but once I did, I wished I had read it sooner.
Bookshop.org | Amazon | Goodreads
---
3. The Other Side of Sadness by George Bonanno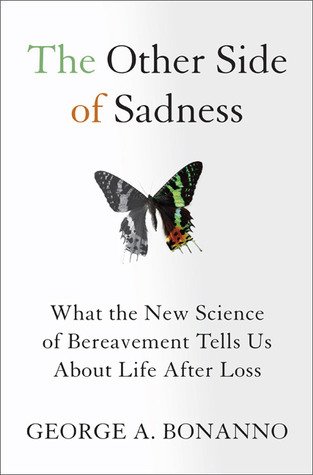 This book looks at the science behind grief. Written by a psychologist and emotions expert, the book challenges the idea that grief is a bad thing.
Admittedly, this book isn't for everyone. Some readers claim that it helped them to understand their grief while others viewed the book as distant and heartless. If you're looking for a soft-spoken, heartfelt book, you should look elsewhere.
However, if you're looking for an objective view of grief, this book provides just that. Bonanno explains his research and findings about the grieving process. The book won't do anything to take away your pain, but it will provide you insight into why you feel how you feel.
Bookshop.org | Amazon | Goodreads
---
4. You Had Me At Hola by Alexis Daria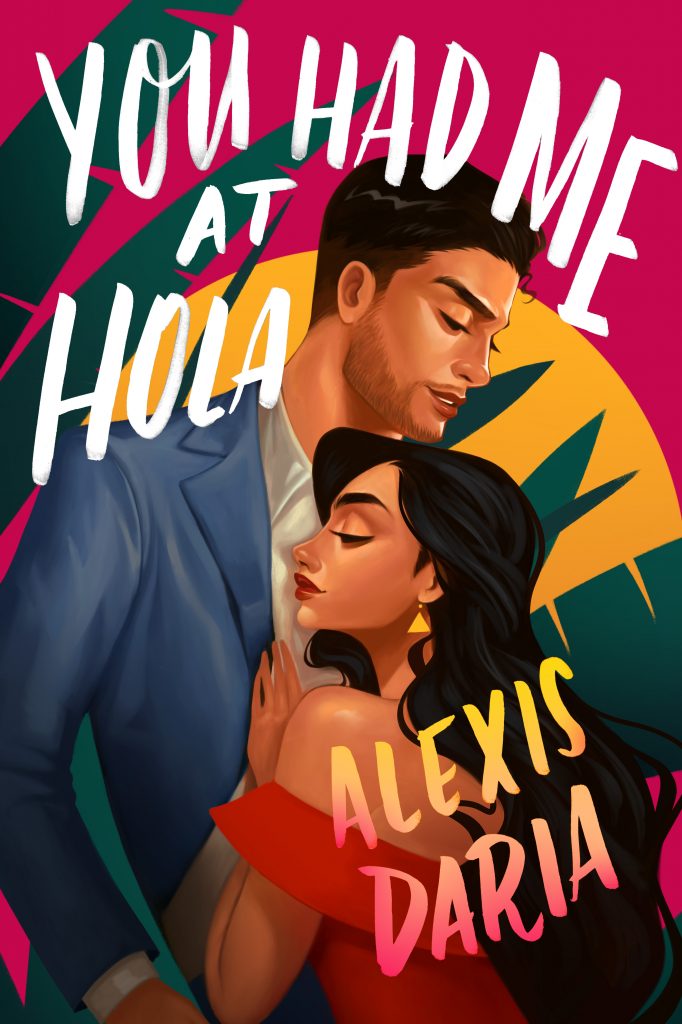 When my brother first got sick, I found myself enamored by the world of telenovelas. Something about the extreme drama in them allowed me to focus on something besides the drama in my own life.
You Had Me At Hola is a romance novel with a telenovela flare. It's about an independent, "don't need no man" soap opera actress and a hunky telenovela star. Though the two leads begin as coworkers on a show, their relationship quickly becomes steamy and intense.
You'll have trouble putting this book down, and it'll provide the perfect escape from reality.
Bookshop.org | Amazon | Goodreads
---
5. Bearing the Unbearable by Joanne Cacciatori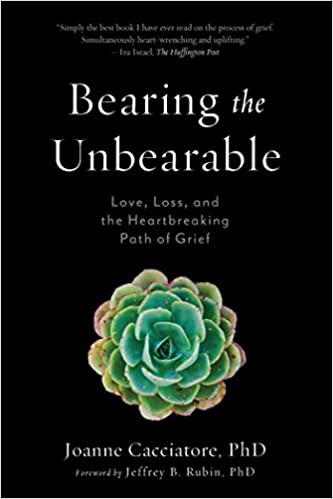 If the idea of sitting down and reading a full novel is overwhelming for you, this book is the perfect compromise. It's broken down into 52 short, stand-alone chapters, making it easy to pick up and set back down when you need a break.
Cacciatori offers practical guidance through the grieving process. She addresses not only those of us who are grieving but also people who know someone coping with loss.
It's clear that Cacciatori poured her heart into the book, and it's comforting to know that someone else feels how you feel.
Bookshop.org | Amazon | Goodreads
---
Additional Books to Read While Grieving
If you're looking for other books to read while grieving, check out these recommendations.
It's Okay to Laugh (Crying is Cool Too) by Nora McInerny
The Year of Magical Thinking by Joan Didion
Notes on Grief by Chimamanda Ngozi Adichie
The Art of Losing It by Rosemary Keevil
Modern Loss by Rebecca Soffer and Gabrielle Birkner
Fifty Words for Rain: A Novel by Asha Lemmie