Whew! Summer is in full swing, and I don't know about you, but I'm finding less time to read! Summer fun is like a full-time job sometimes 😅.
At any rate, here's what a few of us read in June. What's the best book you read?
Caleigh
Irritable Hearts: A PTSD Love Story by Mac McClelland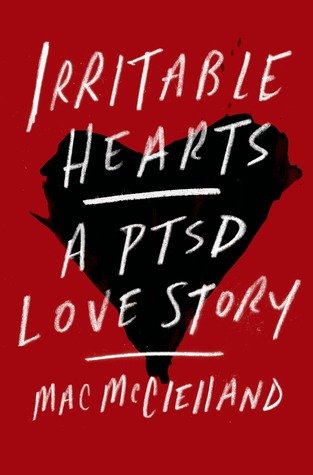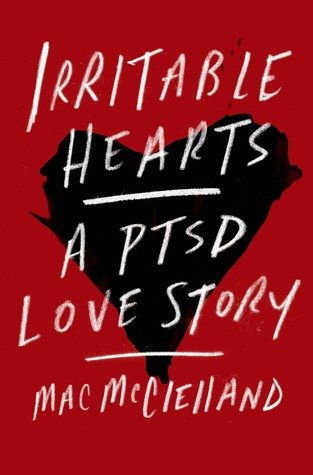 I'm not done (yet) but I'm reading Irritable Hearts: A PTSD Love Story by Mac McClelland. It's not a new release, but I picked up this 2015 book in my favourite New-to-You store and am loving it. It's non-fiction, a recount of the author's struggle as a journalist to recover after a violent trip to Haiti leaves her with an intense love affair… and crippling PTSD. This story is heavy, harrowing, and sometimes I have to put it down because it's so upsetting. But it's also joyful, intimate, and endearing. Not for those of the faint of heart, but I 100% recommend to those who enjoyed Susannah Cahalan's Brain on Fire.
Bookshop.org | Amazon | Goodreads
---
Cathy
Howl's Moving Castle by Diana Wynne Jones
This one is a reread and I absolutely love the story. I have to admit I've read it about five times now 😅
The Studio Ghibli film of the same name is based on this clever and witty book by Diana Wynne Jones. So I'd really recommend it to those who enjoyed the film.
The plot line differs slightly, as usual there's much more detail in the book because the author has the space to elaborate. But the main happenings are the same as the film.
I think this set of characters is one of my favourites. They're even better in the book.
Overdramatic wizard Howl who catches a cold one day and repeatedly declares that he must be dying. The cunning fire demon Calcifer who's stuck serving Howl after making a secretive deal. And secretly-magical Sophie, the shop girl who gets turned into an old woman.
The author has captured the banter between them perfectly, defo a book where I laughed out loud at multiple points.
I couldn't recommend this one enough!
Bookshop.org | Amazon | Goodreads
---
The Couple at Causeway Cottage by Diane Jeffrey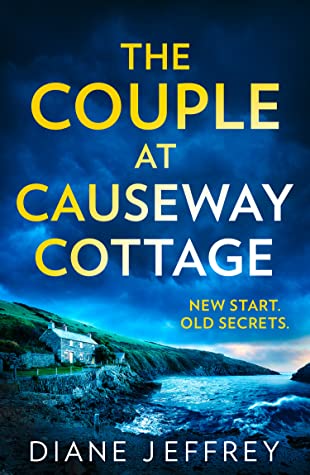 This was a really creepy thriller by an author that I love. A couple move to a remote island off the coast of Northern Ireland and get caught up in a dangerous game with their charming yet creepy neighbour.
Diane's writing is intense! I've read three of her books now and they are gripping. I power though them in about two days, I can't get enough. I'm planning to publish a full review of LQ in August, so don't want to give away too much now. But I have to say, I loved this one!
---
Jess
Take Me With You When You Go by Jennifer Niven and David Levithan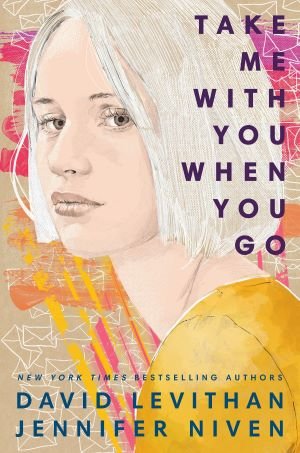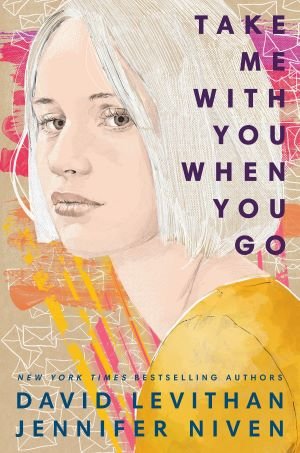 "Subject: You. Missing." Take Me With You When You Go is a story told through a series of emails between Ezra Ahern and his older sister, Bea. Ezra is crushed when his siter runs away, leaving him alone with his neglectful mother and abusive step-father. He's not mad, but he wants answers. His only form of communication with Bea is through the cryptic email address she left him.
I am obsessed with Jennifer Niven, so you won't be surprised to hear that I enjoyed this book! She partnered alongside David Levithan to create a book with two unique voices. Because the chapters were so short, it was easy to read whenever I had a spare moment. I do think the plot fell a little dry, but the writing itself was beautiful. Take Me With You When You Go tackled the difficult topic of child abuse in a way that was digestible. Not so overwhelming that you won't want to read the book, but detailed enough that you understand how bad abuse can be. Following her typical M.O., Niven includes resources for abuse helplines at the end of the book.
Bookshop.org | Amazon | Goodreads
---
The Husband's Secret by Liane Moriarty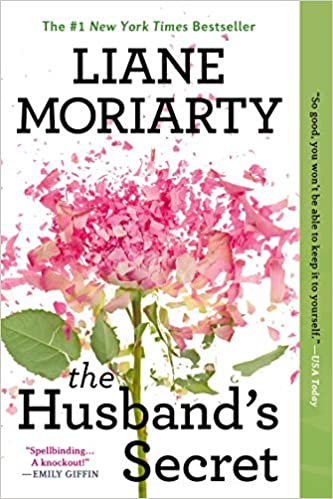 It all started with a letter. For my wife… in the event of my death. Only Cecelia's husband was very much alive, and he did not want her to open that letter. In a different part of Australia, Tess's world crumbles when her husband admits he's fallen in love with someone else. A third character, Rachel, grieves the loss of her daughter and struggles to find happiness in a dark world. The three characters' worlds collide, and each has a beautiful story that unfolds throughout the novel.
This book was shoved in my hands by a friend at the beginning of June. "You have to read this book!" she shrieked. 5 pages in, and I was hooked. Near the end of the novel, I audibly screamed, at which point my husband told me to put the book away for the night. The Husband's Secret was captivating, and despite my best efforts, I didn't guess the ending.
---
The Woman in the Library by Sulari Gentill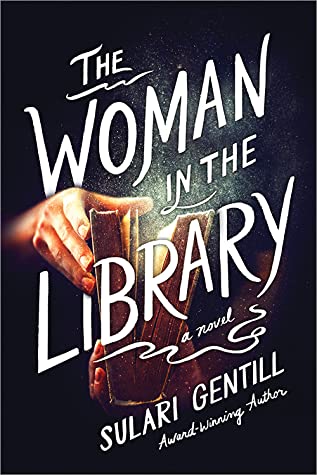 The Woman in the Library is a book within a book within a book. (And yes, I had to draw charts to keep everything straight!) Leo, an aspiring writer, spends the duration of the novel as a beta reader for Hannah, a well-established author. In Hannah's book, Freddie, also a writer, is in the Boston Public Library when she hears a scream. This scream sets her on a journey with the 3 people she was with at the time, and all of them try to solve the mystery of the scream.
Despite the slightly confusing layout of the book, I loved it. In fact, I couldn't put it down! My mom, my two sisters, and I agreed to read the book as part of a book club, but my mom and I couldn't wait for everyone else to catch up! I finished the book within 2 days. Filled with unexpected twists and turns, the novel kept me on my toes.
Bookshop.org | Amazon | Goodreads
---
Joli
The Candid Life of Meena Dave by Namrata Patel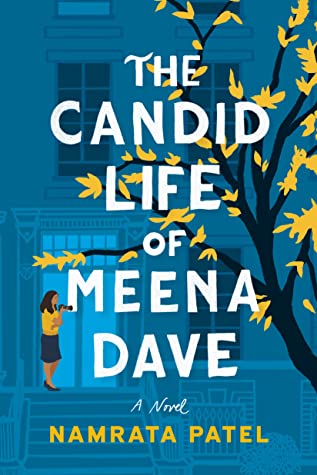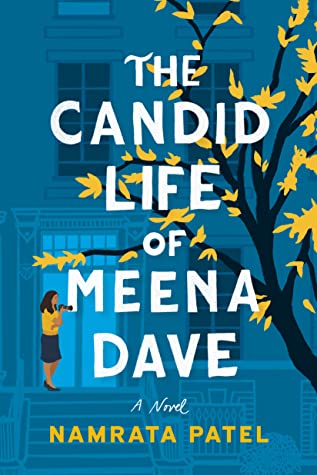 I don't typically pick up cute, romance-y books like this, but the summary of this one pulled me in and I decided to give it a try. I do like lighter reads sometimes, and this one looked like it had some real substance to it.
There were several aspects of this story that I really enjoyed, like the little notes Meera finds all over the apartment after she moves in, the boy next door who's kinda cute, and the aunties that start giving Meera a glimpse into her heritage. That was the best part of this book for me – Meera feeling like she might really belong somewhere, after she hasn't really felt at home since her home was violently destroyed in an explosion. She feels like she needs to keep going and moving after that, to stay busy and never have a real home base. With her history and trauma, I'm not surprised she feels like she can't really settle somewhere. I can't imagine feeling like you have no real home to go to!
Overall this book was good, but a little too cutesy for me at times. If you like books like this, though, you might want to pick it up! I also posted a full review of The Candid Life of Meena Dave here on LQ.
Bookshop.org | Amazon | Goodreads
---
Four Treasures of the Sky by Jenny Tinghui Zhang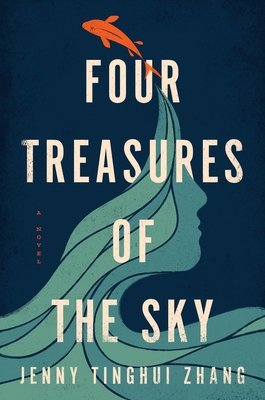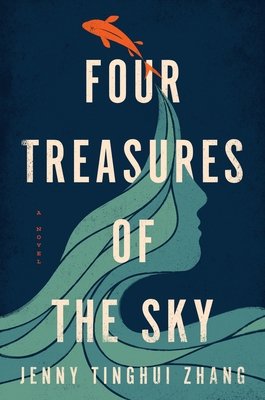 Daiyu never wanted to be like the tragic heroine for whom she was named, revered for her beauty and cursed with heartbreak. But when she is kidnapped and smuggled across an ocean from China to America, Daiyu must relinquish the home and future she imagined for herself. Over the years that follow, she is forced to keep reinventing herself to survive. From a calligraphy school, to a San Francisco brothel, to a shop tucked into the Idaho mountains, we follow Daiyu on a desperate quest to outrun the tragedy that chases her. As anti-Chinese sentiment sweeps across the country in a wave of unimaginable violence, Daiyu must draw on each of the selves she has been—including the ones she most wants to leave behind—in order to finally claim her own name and story.
Wow this book. Four Treasures of the Sky is absolutely beautiful, poetic at times, and also absolutely, devastatingly heartbreaking. This book broke me. I couldn't believe some of the beauty of the passages and themes in here – it was incredible. But it was SO. HARD. TO. READ. Oh my gosh, it was achingly sad. Just one of the most beautiful, saddest books I've ever read. This book will haunt me for a while. I had to rate it 5 stars…there's just no way this level of writing could be anything else.
Bookshop.org | Amazon | Goodreads
---
The Last Story of Mina Lee by Nancy Jooyoun Kim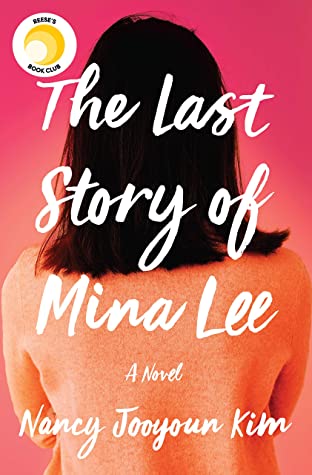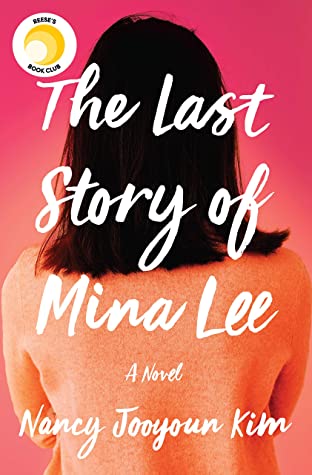 This book was really unique! It was sort of a mystery along with the story of Mina, and I liked it. In preparation to write this review, I read a few of the reviews on Goodreads, and they're pretty mixed. It seems like the primary complaint is that the book is slow, but I really didn't feel that way! Even with the audiobook, I was captivated most of the time.
The shock of Margot finding Mina was a kick to the start of the story, and then I really enjoyed how Margot was trying to solve the mystery of her mom's death while her mom's story was being told simultaneously. I thought that the dual timelines here were done well and I didn't feel like either one was really lacking in some way.
Read my full review of The Last Story of Mina Lee.
Bookshop.org | Amazon | Goodreads
---
Now Is Not the Time to Panic by Kevin Wilson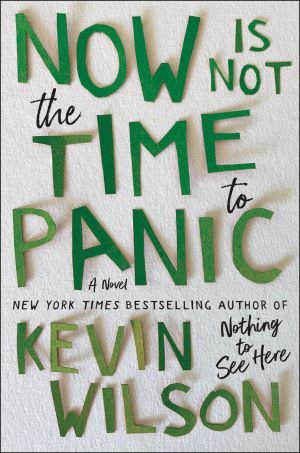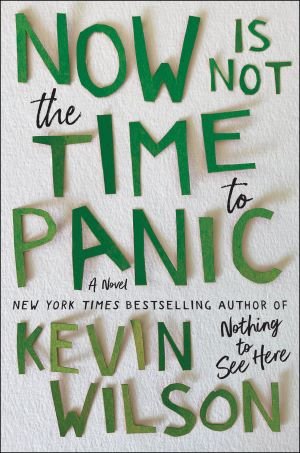 "You are the next step in human evolution."
At first, Logan Ramsay isn't sure if anything's different. He just feels a little . . . sharper. Better able to concentrate. Better at multitasking. Reading a bit faster, memorizing better, needing less sleep.
But before long, he can't deny it: Something's happening to his brain. To his body. He's starting to see the world, and those around him—even those he loves most—in whole new ways.
Have you read Dark Matter and/or Recursion? Both of those just had me frantically turning pages to find out what happened. Even though I never read sci fi (and probably still won't unless pushed by book club), I just loved the craziness of both of those books. The worlds were so inventive, the science so cool.
So, I started Upgrade expecting to go for a ride. I did, but…
This book didn't do for me what the previous two did, I'm sad to report! I just couldn't get lost in this one like I did the other two.
Bookshop.org | Amazon | Goodreads
---
That's our list! What did you read in June?