It's time for our May book recap! There were some great reads to be had last month. How about you?
Cathy
I've been getting a lot of great recs via Bookstagram so this month's reads both came from there.
The Bridge Kingdom & The Traitor Queen by Danielle L. Jensen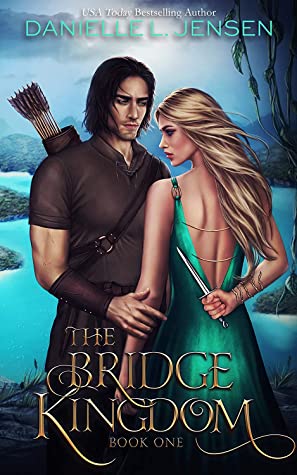 Lara has been trained since childhood as the ultimate spy. And the time eventually comes for her to put her skills into action when she's married off to Aren.
I listened to the first two books of The Bridge Kingdom Series as audiobooks and they were amazing. The chapters alternate between our hero and heroine's points of view, with voices matching their characters narrating their respective POVs. The world that Danielle L. Jensen has created in this series is extremely detailed and very easy to imagine in your mind. There was plenty of action and a little romance. I loved these!
Bookshop.org | Amazon | Goodreads
---
A Legacy of Storms and Starlight by Victoria J. Price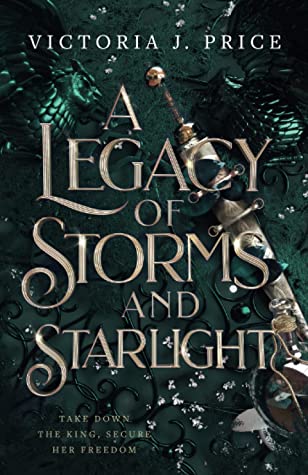 Another fantasy story but this time based around a girl on the run after accidentally killing the King's son. Again, I thought the world created by Victoria J. Price was extremely intricate and detailed, so easy to picture in your mind. There was a fun romance and a genuinely good friendship that formed in this story (something I think fantasy books seem to lack a little). There was a BIG plot twist at the end and I can't wait for the next one (hoping there is one!)
Bookshop.org | Amazon | Goodreads
---
Joli
The Electricity of Every Living Thing by Katherine May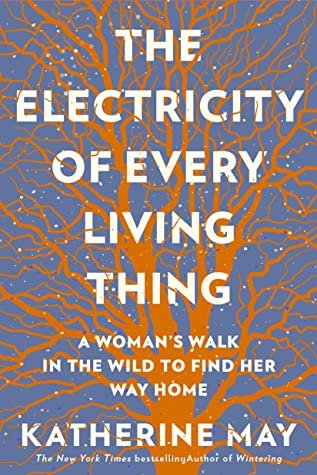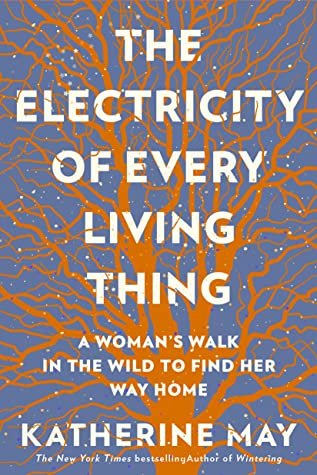 A life-affirming and perspective-shifting memoir of one woman's walk in the wilds as she comes to terms with an Asperger's diagnosis. This was a great read, full of searching and finding and understanding oneself amidst a new mental health diagnosis.
I love the idea of walking and getting lost in some nature to really find yourself, and that's exactly what Katherine May did when she heard about Asperger's on the radio and found a whole lot of similarities to her own experience of life. I really loved all of the beautiful passages as she's able to kind of classify herself and her life-long feeling of being different from her peers, and come to terms with what it means to her, for her. The only reason I gave this book 4 stars instead of 5 is that some of the chapters where she writes about her walks were a little hum-drum for me. Overall a beautiful memoir, though!
Bookshop.org | Amazon | Goodreads
---
Little Pieces of Me by Alison Hammer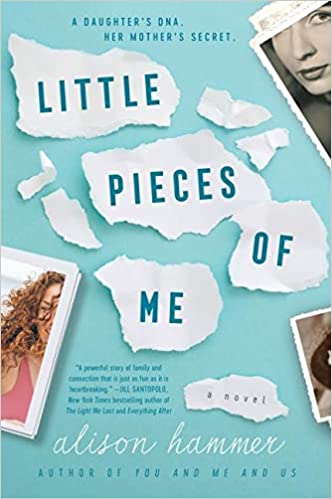 When Paige Meyer gets an email from a DNA testing website announcing that her father is a man she never met, she is convinced there must be a mistake. But as she digs deeper into her mother's past and her own feelings of being the odd child out growing up, Paige begins to question everything she thought she knew.
Little Pieces of Me was so easy for me to get lost in. I love when a book just sucks me in and I don't think about other stuff while reading it, and this one accomplished that for me. Really, how much more can you ask of a good story?
Paige was easy to like. Her world is rocked, and she has some very believable reactions to that, as well as some fun, banter-y moments with her friends that I enjoyed. The fact that she's getting married at 40+ is also a unique aspect of the story, and that made it stand out for me, too. It's not another 20-something on the cusp of adulthood going through hard stuff.
Overall I really liked this one! Read my full review of Little Pieces of Me.
Bookshop.org | Amazon | Goodreads
---
Speak, Okinawa by Elizabeth Miki Brina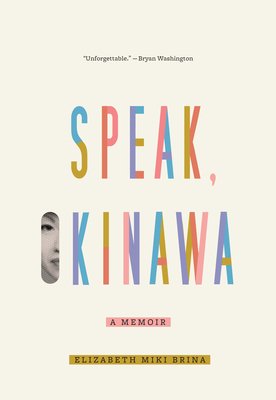 Elizabeth's mother was working as a nightclub hostess on U.S.-occupied Okinawa when she met the American soldier who would become her husband. The language barrier and power imbalance that defined their early relationship followed them to the predominantly white, upstate New York suburb where they moved to raise their only daughter. There, Elizabeth grew up with the trappings of a typical American childhood and adolescence. Yet even though she felt almost no connection to her mother's distant home, she also felt out of place among her peers.
First of all, this was unlike any other memoir that I've read. The way it was laid out was different, and it got really artistic at times. Also, it was incredibly interesting because I had no idea about the history of Okinawa. I've heard a few things I think about it being occupied, but I really had no idea. So, this book was as much a history lesson as it was a beautiful memoir of identity.
This book was truly beautiful, especially at the end, when Brina writes about identity. I'll admit, though, it was hard to read for the first while. She had a rough period in her life when she didn't understand her mother or their inherited trauma from Okinawa's history, and the book gets pretty dark. I was so relieved when it started going in the other direction and wasn't so incredibly gloomy.
Read my full review of Speak, Okinawa.
Bookshop.org | Amazon | Goodreads
---
Upgrade by Blake Crouch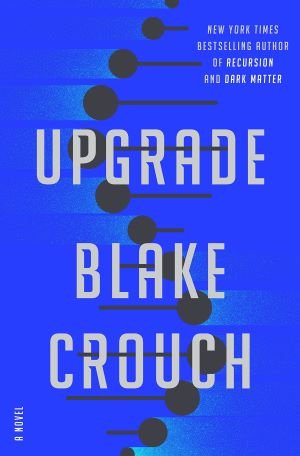 "You are the next step in human evolution."
At first, Logan Ramsay isn't sure if anything's different. He just feels a little . . . sharper. Better able to concentrate. Better at multitasking. Reading a bit faster, memorizing better, needing less sleep.
But before long, he can't deny it: Something's happening to his brain. To his body. He's starting to see the world, and those around him—even those he loves most—in whole new ways.
Have you read Dark Matter and/or Recursion? Both of those just had me frantically turning pages to find out what happened. Even though I never read sci fi (and probably still won't unless pushed by book club), I just loved the craziness of both of those books. The worlds were so inventive, the science so cool.
So, I started Upgrade expecting to go for a ride. I did, but…
This book didn't do for me what the previous two did, I'm sad to report! I just couldn't get lost in this one like I did the other two.
Read my full review of Upgrade.
Bookshop.org | Amazon | Goodreads
---
Katie
Take My Hand by Dolen Perkins-Valdez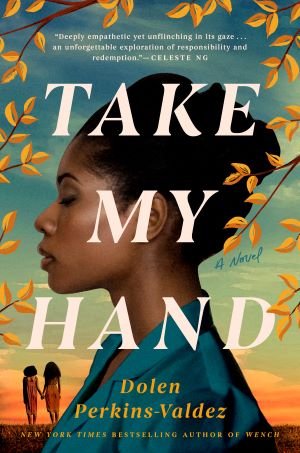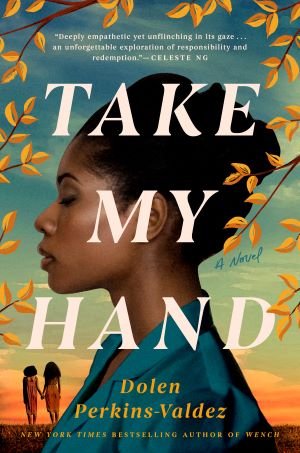 Civil Townsend has just graduated nursing school and is working at a family planning clinic serving African-Americans in 1973 Montgomery, Alabama. Early in her time at the clinic, Civil is assigned to visit and administer birth control injections to the Williams sisters, but when she arrives at their home, she finds they are just kids. This realization leads Civil to begin investigating the clinic's motivations, as well as digging into her own family and relationships. When a choice is made about the girl's future health without their consent, Civil and the Williams family find themselves as the faces of a controversial case. Based on a true story.
I started this book right after the SCOTUS leak on Roe v. Wade, and it was fascinating to read this piece of historical fiction in that context. Perkins-Valdez lets us see issues of autonomy and reproductive health and coercion through the eyes of her characters and brings a very human face to a story based on historical events. I especially enjoyed the way each character was crafted, and how we got to see Civil's interactions with both her own family and with the Williams family. I would highly recommend this one!
Bookshop.org | Amazon | Goodreads
---
Unmasked by Paul Holes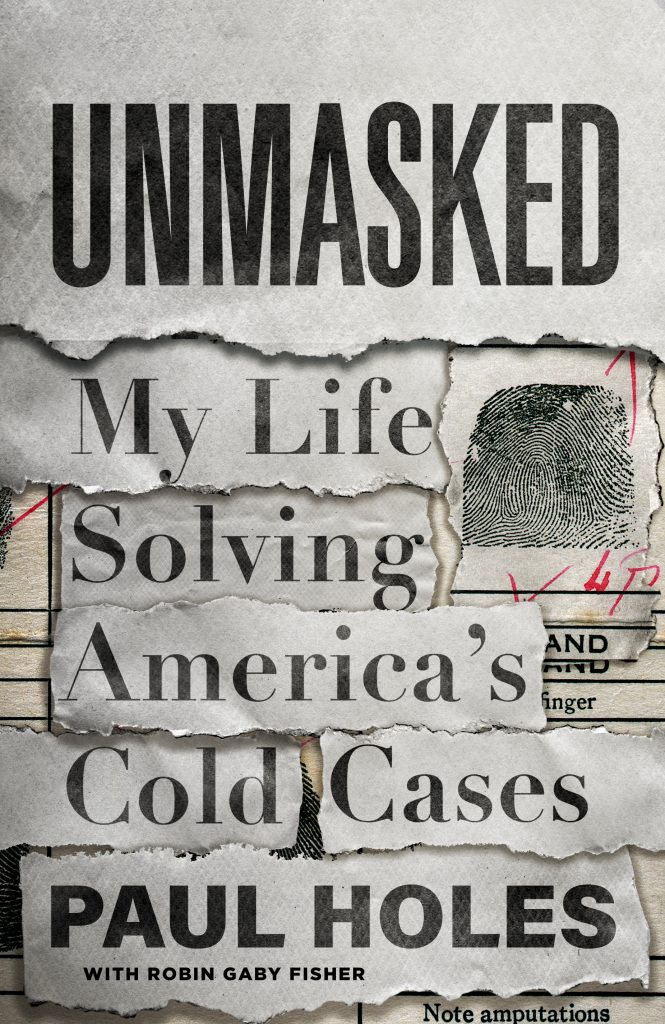 Paul Holes spent years working for the Santa Clara County sheriff's office as an investigator. which lead to him working on several well-known cases, as well as a slew of crimes that have never been solved. As he nears retirement, he begins to realize the emotional toll his job has taken on him and his relationships.
I found this book interesting, though I was hoping that Holes would go more into the emotional impact of his job and how he began to put things together after his retirement. If you're interested in cold cases and how investigations work, this would be a good one to pick up.
Bookshop.org | Amazon | Goodreads
---
I'll Be Gone in the Dark by Michelle McNamara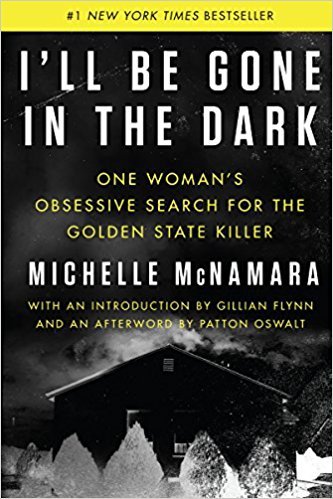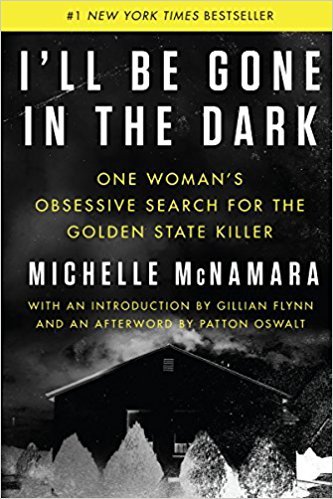 After reading Holes's book, which references his work with Michelle McNamara, I was curious to read this investigation of the Golden State Killer. McNamara had started researching the case on her own, working to the early hours of the morning scouring the internet for clues that might have been overlooked. Tragically, McNamara died before the book was completed, and the final third has been put together from her existing research.
I enjoyed both learning more about what McNamara uncovered, as well as her research process. The book also dives into how the internet and social media have created a collection of amateur sleuths, and how McNamara managed to build trust with law enforcement officials to learn more about this case.
Bookshop.org | Amazon | Goodreads
---
Bloomsbury Girls by Natalie Jenner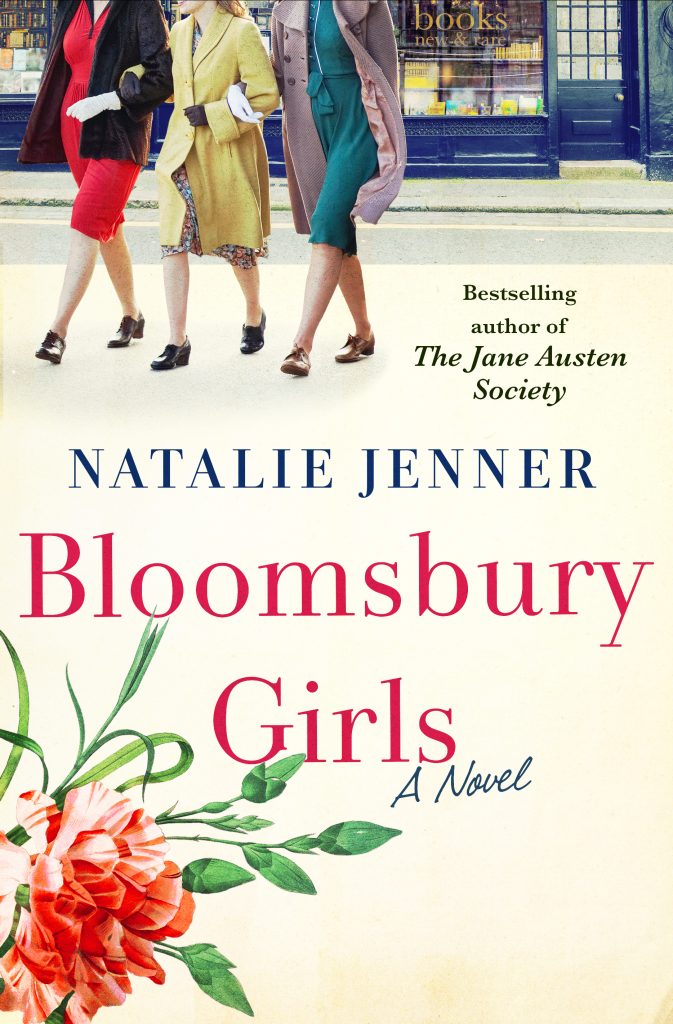 I can't close out May without mentioning how much I enjoyed this book! You can read my full review here on LQ!
Bookshop.org | Amazon | Goodreads
---
That's our list! What did you read in May?