This past fall, I took a deep dive into several books that somehow drew on witchcraft, the Salem Witch Trials, and rumors of witches in early America. Starting with Alice Hoffman's The Rules of Magic, I then jumped into a buddy read of We Ride Upon Sticks and continued with Katherine Howe's Connie Goodwin series. Each of these books takes a different look at witchcraft and how magic is presented, from delving into the historical record to poking fun at the modern day trappings of Salem, Massachusetts and its dependence on a dark history to draw in tourists.
Stories of witchcraft are rich for adaptation in fiction, not just because of their inherent drama, but because of the commentary they offer on history and society. So often, the women in these stories face persecution because they somehow differ from the norm, despite the fact that they often have gifts that allow them to heal others in their communities.
One reason why I love books dealing with the subject of witchcraft so much is that they get at the idea of how our culture treats women who they see as too powerful, too independent, or just too odd. Whether you prefer historical fiction or contemporary literature, each of these books offers a window into that theme throughout the ages.
Disclosure – We earn a small commission for any items purchased through the Amazon or Bookshop.org links below at no extra cost to you. These earnings are put toward our website hosting costs. Thank you for supporting Literary Quicksand!
8 Books Featuring Witches to Read This Year
Magic Lessons by Alice Hoffman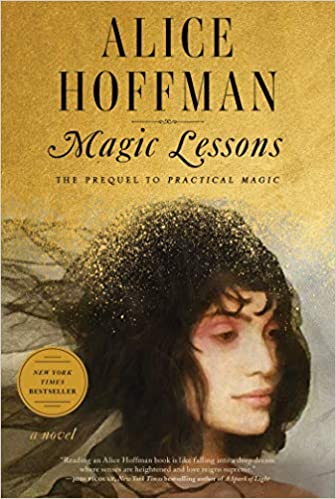 I took my first dip into the world of the wonderful, witchy Owens family this fall with The Rules of Magic, another of Hoffman's books in the Practical Magic series. Magic Lessons is the most recent book to be published, but it takes place the furthest back in time, in 1600s England and Salem, Massachusetts. Here, we meet Maria Owens, matriarch of the Owens siblings of later books and suspected witch. When the man she loves abandons Maria she follows him to New England, where her experiences with heartbreak lead her to cast a curse that will haunt her family for generations. Hoffman is a master storyteller, and these books will both draw you into the atmospheric world of New England and leave you contemplating the nature of family and love.
The Physick Book of Deliverance Dane by Katherine Howe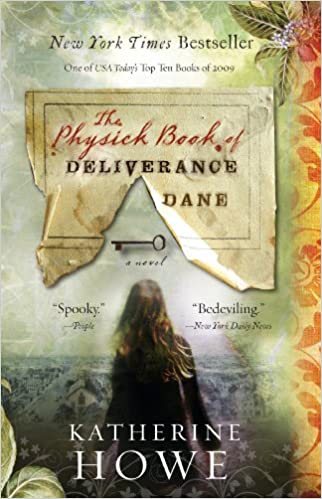 Connie Goodwin, grad student and later professor of history, is already busy with summer research when her mother asks for help cleaning out her crumbling house in Salem. Connie finds a scrap of paper referencing Deliverance Dane, her ancestor and creator of a powerful book of magic and a mysterious key that may hold a clue to where the book is hidden. Sensing the book's importance to both her family's history and her own research, Connie falls deeper into a hidden world of magic. However, she soon becomes haunted by visions of the Salem Witch Trials and other, dark events of the past. If you enjoy this one, the second book, The Daughters of Temperance Hobbs, also delivers a mix of family secrets, magical history, and academia sure to appeal to readers of campus novels with a twist.
Conversion by Katherine Howe
If YA is more your speed, Howe has also written Conversion, which draws on the legends and history of the Salem Witch Trials, this time within the setting of a high school. Consumed by academic stress, relationship drama, and college applications, the girls of St. Joan's are in a pressure cooker of expectations. When Clara, the school's queen bee, starts developing mysterious tics, and then fainting spells and seizures, other students soon follow. As the town scrambles to figure out what's causing this mysterious condition, Colleen, a Crucible reading member of the school, will start to make connections between what's happening in the present and the town's dark past.
We Ride Upon Sticks by Quan Barry
Another book set in a Massachusetts high school that draws on connections to the area's past, this was one of my favorite books of the year. Told in a unique, group narration, this is the story of the Danvers High School field hockey team and their 1989 season. Beset by losses early one, the team makes a promise, recorded in an Emilio Estevez notebook, that they will sign themselves over in order to secure a winning season. As Emilio begins to demand more of the team, they cast off their old selves and defy the expectations of their teachers and parents. The 80s references, original writing, and nostalgic look at high school make this a fresh and intriguing book.
I, Tituba, Black Witch of Salem by Maryse Condé
A crucial critique of the racism and sexism embedded in American History, this book follows the life of Tituba, who watches her mother be murdered for defending herself against rape by a plantation owner. Taken in by Mama Yaya, Tituba learns about magic and healing before falling in love and eventually making her way to Salem right as suspicion is ramping up around any woman in the village who stands out from the puritanical society. Targeted for her influence and race, Tituba faces a trial that displays the hysteria that drove the accusations of witch hunters as well as the ways in which women of the time were punished for holding power.
The Once and Future Witches by Alix E. Harrow
It's 1893 and witches are a thing of the past, consigned to nursery rhymes and cute stories after the witch burnings rounded up most of those who had the power of witchcraft. For the women in this story, true power will mean suffrage and the Eastwood sisters are eager to join the suffragists of New Salem. As they become involved in the movement the sisters will begin to reconnect with the ancient ways of magic and channel their newfound knowledge into the fight for women's right to vote. Of course, there are many who don't want to see women vote, or regain the power of witchcraft, and soon the sisters are not only fighting for suffrage, but also for their very survival. Both the witch trials and the suffrage movement showcased society's fear of powerful women, and Harrow connects them beautifully in this book.
These Witches Don't Burn by Isabel Sterling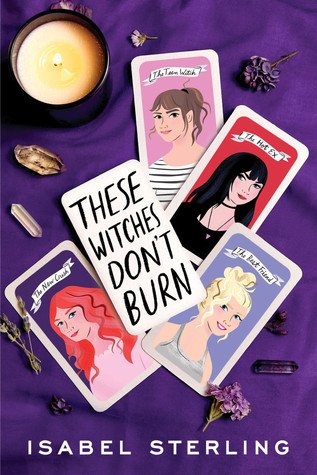 Another great one for YA fans and those who like their witchy stories set in the present day. Hannah is a teen witch who has the power to control the elements, but most of her time is spent avoiding her ex-girlfriend and selling candles and crystals to tourists in Salem while keeping her magic a secret. Hannah is content to only show her abilities on front of other witches, until dark magic erupts at a school event, meaning an evil Blood With is on the loose. Hannah will have to team up with coven, which unfortunately includes her ex and fellow witch, Veronica, to stop the spread of dark magic in her town.
A Secret History of Witches by Louisa Morgan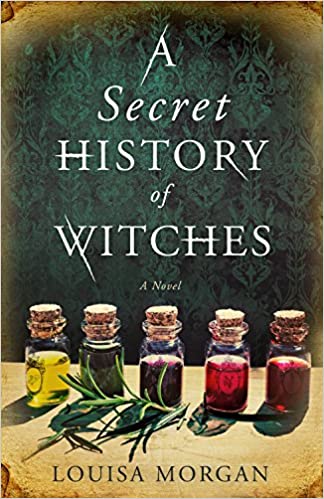 This historical saga traces five generations of women, whose inherited magic gives them abilities that make them both the targets of violence and the shapers of history. After their grandmother sacrifices herself to preserve her family, the Orchires family of Brittany have to rely on half-remembered spells and waning powers to continue their magical lineage. Finally, a new daughter is born whose abilities seem to promise the return of their full magical selves. Though the family is thrilled, this also presents an increasing danger that they will be discovered. As the world moves toward World War II, the Orchires women will find that far from concealing their magic within their family, it may be necessary for them to unleash it in order to shape the direction of history. This is a sweeping story that travels through time to show the impact of witchcraft on a family.
Have you found yourself deep-diving into any specific niches of books recently? I'd love to hear about them over on Instagram, @literaryquicksand.