About Hell and High Water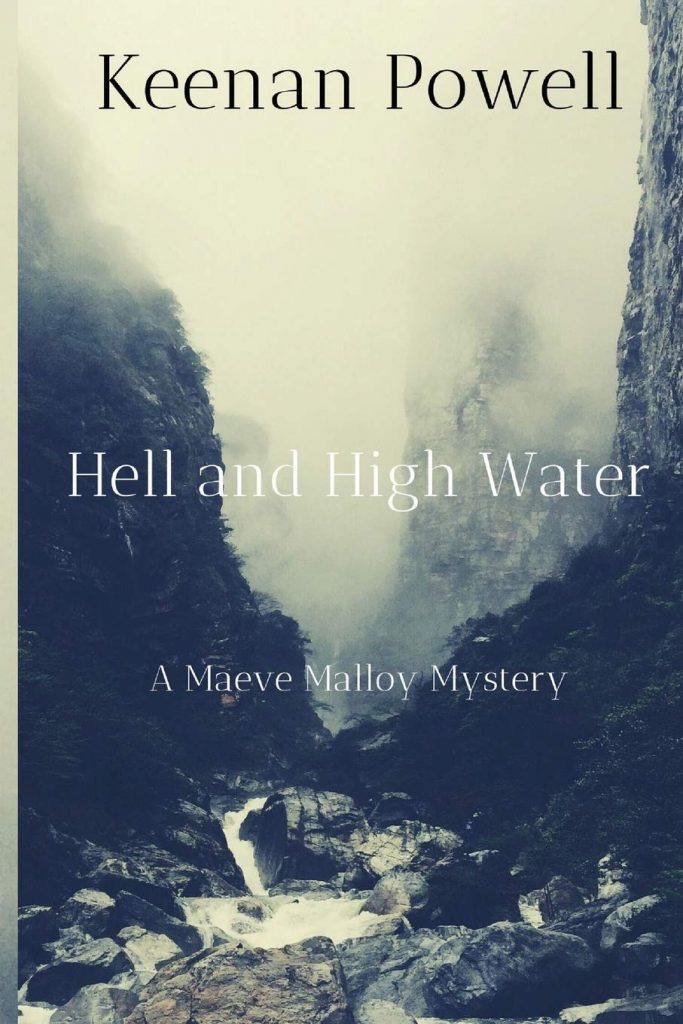 • Paperback: 282 pages
• Publisher: Level Best Books (March 31, 2020)
Alaskan attorney Maeve Malloy isn't sure she's cut out to be a lawyer. All she wants is to be treated like everyone else. Hiding her past, she takes a kitchen job at a remote lodge while she sorts out her life. The day after she lands at Fox Island, a tourist is killed and a rampaging bear has trapped her and the lodge's guests inside.
The locals cops can't get to the lodge because of a storm so they ask Maeve for help. Her cover is blown and she's thrown back into investigating the who, why, and wherefore of the murder before a killer among them can strike again.
---
Review
Wow! What a captivating story! Hell and High Water is a gripping murder mystery, and I loved every page of it! Keenan Powell set the scene for an epic showdown and she didn't disappoint. I've not read either of the first two Maeve Malloy Mysteries, but they're on my TBR now.
Maeve is such an interesting character; cool, calm, collected, and in control of dangerous situations. She's abandoned her former employment as a defence lawyer after suffering from an alcohol addiction. She's hoping for a fresh start at the lodge, but an unexpected murder gives her the chance to redeem herself in her own mind.
---
For me, Powell's development of each of the characters was one of the highlights of this book. There is a small group of central characters, who we get to know in depth. We meet the turbulent McNair family; rough biker chic, Grace, her almost hippy-esque sister, Bernie, and Bernie's pot loving husband, Lester. Their other sister, Iggy, youngest sister, Shelia, and her disinterested husband, Roger. Together they have lured ex-priest, Francis Nolan, to Bernie's lodge in Alaska to take their revenge. Maeve turns up at the lodge expecting to work there for the summer. Little does she know what the McNair's have planned.
This book is extremely compelling as you really get to know the characters' individual backgrounds. We find out where they come from, their familial and emotional history. Most importantly, we find out why they've come to this remote lodge in Alaska. This lets you understand their motives and empathize with most of them. I love books where you really get under the skin of the characters. Powell has created a unique group of well-developed characters.
We also get to see Maeve and Tom's (Maeve's former colleague) relationship develop alongside the main murder plotline. I'm a sucker for romantic stories. Tom's attempts to get to Maeve and help her were a welcome addition to the rather distressing themes in the book. I'd like to see these two get together, but I'll have to wait for the next installment.
This is a thoroughly captivating book! I got really involved in the story, trying to discover the murderer before they were revealed. I'd recommend this book if you're into shows like Criminal Minds or CSI Las Vegas. An absolutely enthralling book!
I had the opportunity to review a free copy of Hell and High Water from TLC Book Tours and Keenan Powell. All opinions are my own.
Purchase Links
About Keenan Powell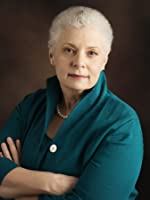 Keenan Powell is the award-nominated author of the Maeve Malloy Mystery series. Her first publication were illustrations in Dungeons and Dragons, 1st edition, while in high school.
Art seemed to be an impractical pursuit – she wasn't an heiress, didn't have the disposition to marry well, and hated teaching – so she went to law school instead. The day after graduation, she moved to Alaska, where she continues to practice law.
In 2009, there was a string of homeless deaths which the Alaska Medical Examiner had ruled were the result of natural causes. While attending a legal seminar, she learned of a little-known law that permits the medical examiner to declare death by natural causes without performing an autopsy. These deaths and that loophole inspired her to write Deadly Solution.
She won the William F. Deeck-Malice Domestic grant which led to a three-book deal with Level Best Books. Deadly Solution was published in January of 2018 and was nominated for a Lefty, Agatha, and Silver Falchion.
When not writing or practicing law, Keenan can be found connecting with readers on social media, chatting with fellow mystery authors in the Bouchercon and Crime Bake community, oil painting, or studying the Irish language.
Find out more about Keenan at her website, and connect with her on Facebook, Twitter, and Instagram.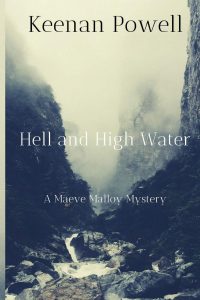 Hell and High Water
Maeve Malloy
Mystery
Level Best Books
March 31, 2020
282 pages