After I finish a book, deciding what to read next is often a complicated and belabored decision. I either don't know what I'm in the mood to read or am afraid of starting a book I'll end up abandoning. Sometimes, I get lucky and the library notifies me that a book I had on hold is available. Other times, I've just recently snagged a much sought after book at a book sale. In most cases though, I turn to my stacks of books at home or my Goodreads TBR (To Be Read) list for inspiration. If you're in need of suggestions, here are a few books on my April TBR list that I'm planning to finish this month! Here's hoping they'll all be worth the read 🙂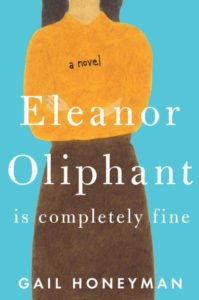 Eleanor Oliphant is Completely Fine by Gail Honeyman
This book pops up often on lists and blog posts with primarily glowing reviews. You've got a quirky character and a lot of heart, so I'm eager to dive in to this one. I think enough time has passed since I read A Man Called Ove to give another supposedly similar character a shot.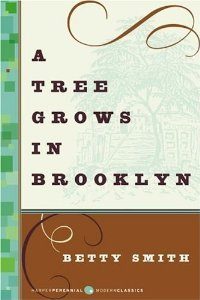 A Tree Grows in Brooklyn by Betty Smith
How I've made it 28 years without reading this classic, I'm not quite sure. I think I'll love it and I FINALLY found it at a book sale, so it's just a matter of picking it up and starting.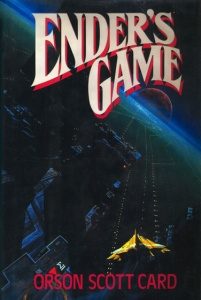 Ender's Game by Orson Scott Card
A colleague and I were talking about Ready Player One when he asked if I'd read Ender's Game. I realized I'd heard about it back in school, but never actually read it. So, on my list it goes!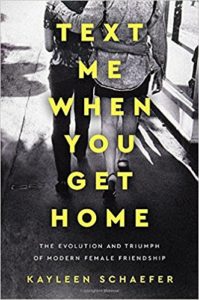 Text Me When You Get Home by Kayleen Schaefer
This nonfiction book focuses on the evolution and intricacies of modern female relationships. I'm sure most of us have "check in when you get home" friends, so I'm intrigued by what else this book will explore.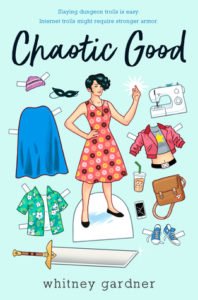 Chaotic Good by Whitney Gardner
I just recently discovered the phenomenal cult classic that is Dungeons & Dragons. Although I've only played a few times, I'm completely hooked. When I heard about this book that features a nerdy girl and a D&D plot line, it sounded right up my alley.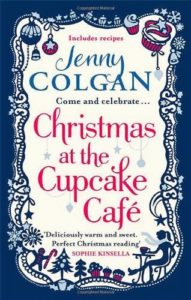 Christmas at the Cupcake Café by Jenny Colgan
Jenny Colgan is my go-to girl for lighthearted chick lit. She also often features bakeries, candy stores, cafes, etc – a serious added bonus. This one is a follow up to one of my favorites, Meet Me at the Cupcake Café. Plus it's Christmas-y. What's not to love!? I realize we're nowhere near December, but I'm just ignoring that fact.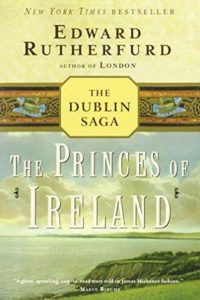 Princes of Ireland by Edward Rutherfurd
I recently posted this in my Top 10 Historical Fiction Novels and realized it's time for a reread. I'm heading to Ireland in June, so it's the perfect opportunity to dive into Irish history ahead of time! It clocks in at over 700 pages, but I promise you it won't feel that long.
My Cousin Rachel by Daphne Du Maurier
First of all, my name is in the title! Bonus points to this book : ) Du Maurier's famous novel, Rebecca, completely captivated me, so I'm eager to explore more of her catalogue. My Cousin Rachel is tale of murder, suspicion, and obsession. When Ambrose's cousin marries abroad but then dies suddenly, he leaves behind his new widow, Rachel. Despite her sophistication and alluring qualities, Ambrose can't shake the suspicion that she might have played a part in his cousin's death.
What's on your April TBR list?