When everyone was quarantined back in 2020, many people began to recognize the prevalence of mental illness in our society. People began to fight against the stigma surrounding mental illness, and many authors began writing about it in their novels.
Teenagers long to find characters that they relate to. An estimated 2.9% of adolescents live with bipolar disorder, and they need to see themselves represented in the literature they read. Here's a list of 5 young adult novels featuring characters with bipolar disorder.
Note: These stories deal with some difficult topics, including suicide, self-harm, and abuse.
When We Collided by Emery Lord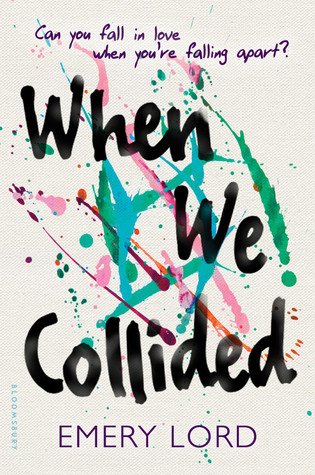 When We Collided tells the story of Vivi Alexander, an energetic, outgoing teenager who enjoys painting, exploring, and meeting new people. After being diagnosed with bipolar disorder, Vivi leaves her hometown to spend the summer in Verona Cove, California. While there, Vivi meets Jonah Daniels, a lifelong resident of Verona Cove who's searching for normalcy following the death of his father. When the two characters meet, it's made clear just how much bipolar disorder can affect relationships. Vivi maintains a manic state throughout the majority of the book, carrying Jonah along for the ride.
Bookshop.org | Amazon | Goodreads
---
All the Bright Places by Jennifer Niven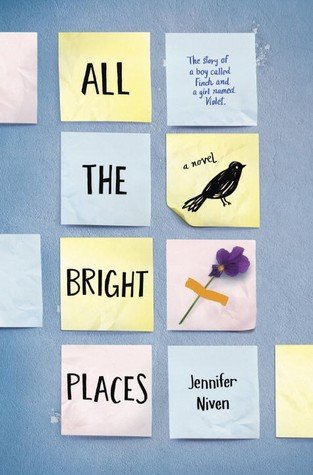 All the Bright Places is a story of a boy and a girl who are lost in the world. Violet Markey is grieving after the death of her sister. She wears her sister's big, clunky glasses and refuses to get in a car. Theodore Finch is dealing with his own battle. Growing up with an abusive father and a workaholic mother left Finch without any real understanding of why he was the way he was. His story of undiagnosed bipolar disorder is one we see far too often. When the two teens meet on top of the school bell tower, each prepared to jump and end their life, the story changes. They embark on a quest to explore Indiana, and in the process, they learn about themselves and their healing processes. But spoiler alert–love doesn't cure mental illness or grief, no matter how deeply it's felt.
Bookshop.org | Amazon | Goodreads
---
Breath Like Water by Anna Jarzab
Breath Like Water is a deep novel that dives into the uncertainty of puberty. Susannah Ramos is determined to become an Olympic athlete. As a young girl, Susannah quickly became well-known for her speed and talent. However, when puberty hits and her body begins to change, she begins to struggle with her body image, and her swimming talent declines. While dealing with these changes, Susannah meets Harry Matthews, a fellow swimmer. Harry is easy-going and exciting, but he hides his bipolar disorder from Susannah, ashamed of his diagnosis. The book shows not only what living with bipolar disorder is like for Harry, but also how it affects his family.
Bookshop.org | Amazon | Goodreads
---
A Tragic Kind of Wonderful by Eric Lindstrom
A Tragic Kind of Wonderful follows Mel Hannigan as she navigates life with bipolar disorder. Mel, like many of the other characters we've seen, tries to hide her illness from her friends and teachers. She wants to separate the world inside of her mind from the world outside of it, so she keeps her illness a secret. This novel does a wonderful job separating the illness from the person. "You are not bipolar, Mel. You have bipolar disorder." This important quote helps to further break the stigma of mental health, reminding readers that people who battle bipolar disorder are not defined by their illness.
Bookshop.org | Amazon | Goodreads
---
Little & Lion by Brandy Colbert
Little & Lion is a bit different from the other books on this list in that the main character doesn't have bipolar disorder; her brother does. This story provides a view into the life of Suzette and her little brother, Lionel. When the siblings fall for the same girl, they have to figure out how to navigate life as the world around them spirals out of control. This book features a main character who is black, bisexual, and Jewish, as well as a secondary character who battles mental illness. Little & Lion is a diverse novel at its finest, and it accurately portrays the struggle many teens face as they try to figure out their place in this world.
Bookshop.org | Amazon | Goodreads
---
If you enjoyed this list, you may also enjoy our list of 10 YA Books about Living With Mental Illness! Have you read any YA novels recently that discuss bipolar disorder? Let us know what you're reading in the comments!