I have to admit, February is never my favorite month. Sure, Valentine's Day can be fun, especially now that I have a preschooler, but in February I'm just feeling so done with winter. I find myself wishing away the month so that it can just hurry up and not be freezing outside 🥶. This year was no exception – our February in Minnesota was frigid!!
Thankfully, I read a few good books this month to take my mind off things. Take a look at our list and let us know what you read last month in the comments!
Disclosure – We earn a small commission for any items purchased through the Amazon or Bookshop.org links on our site at no extra cost to you. These earnings are put toward our website hosting costs. Thank you for supporting Literary Quicksand!
Cathy
The Peacock by Isabel Bogdan
I've been reading The Peacock (Der Pfau) by Isabel Bogdan, translated by Annie Rutherford. The blurb from Goodreads: "Take a dilapidated castle in the Scottish Highlands, add a peacock gone rogue, a group of bankers on a teambuilding trip, an overwhelmed psychologist, a housekeeper with a broken are, and an ingenious cook, get Lord and Lady McIntosh to try and keep it all together…" What could go wrong?
This book is actually a re-read for me. I read the original German version and found it hilarious, so wanted to see how it had been translated into English. And it's fantastic! The author and the translator have captured the atmosphere, characters and reactions of a grumpy group of bankers on a teambuilding week in the Highlands perfectly. The author has clearly spent a lot of time either in Scotland or observing the Scottish because her dialogue and the interactions between the characters are spot on. Some of the characters actually reminded me of people I know, their witty comebacks and sarcastic comments were right on the mark. This one gets a 4.5 stars from me!
---
Blue by Emmelie Prophète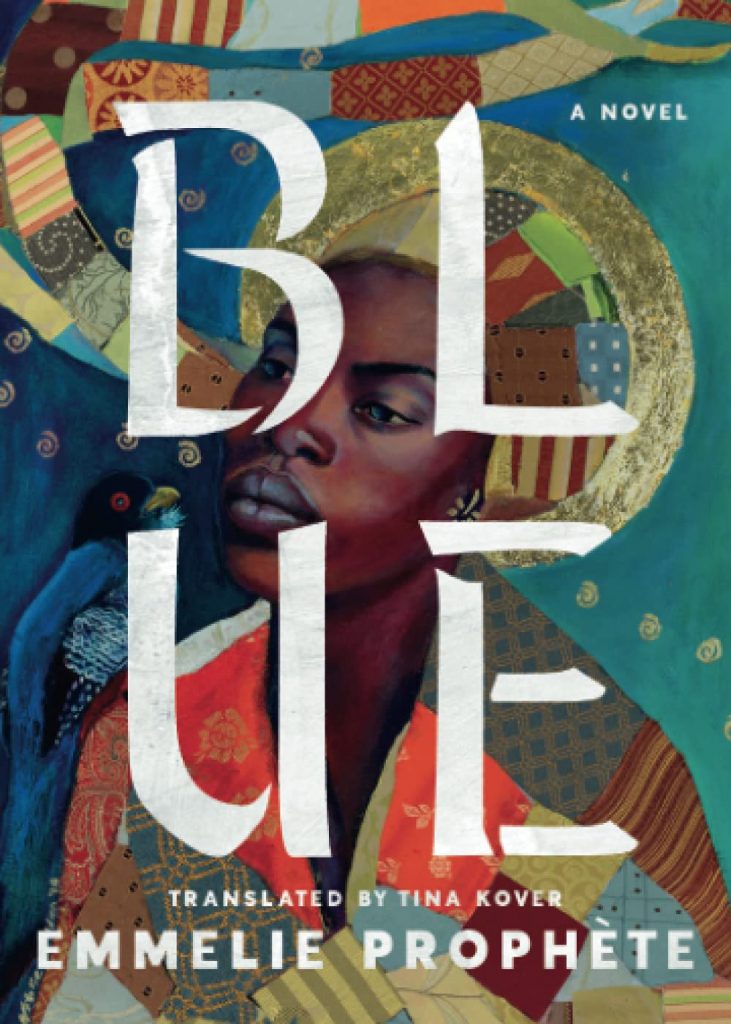 I've also been reading Blue by Emmelie Prophète, translated by Tina Kover. This book tells the story of a narrator waiting at an airport and reflecting on her life growing up in Haiti. This was a very interesting and contemplative book. It's quite short, but the author has packed in a huge amount of information and details of her life as a young girl and woman.
I liked this book but it's definitely not my usual genre. The stream-of-consciousness-style narrative was interesting, you felt that you were in the narrator's head listening to her thoughts. It was a little tricky to navigate the narrator's thoughts but the recurring theme of the color blue helped tether me to the story. I'd give this one 3 out of 5.
Bookshop.org | Amazon | Goodreads
---
Jessica
Why Fish Don't Exist: A Story of Loss, Love, and the Hidden Order of Life by Lulu Miller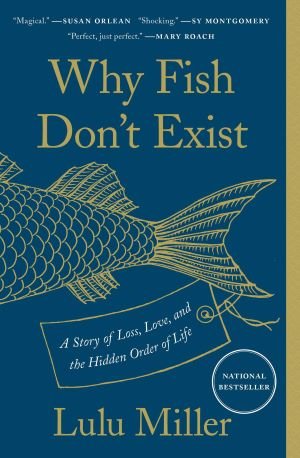 My first non-fiction book of the year! And what a read! What starts as a biography on David Starr Jordan, the taxonomist who discovered nearly a fifth of the fish species we know today, quickly becomes a thought-provoking study on the human drive to bring order to the natural world, history, morality, and perseverance.
Bookshop.org | Amazon | Goodreads
---
A Clash of Kings (A Song of Ice and Fire #2) by George R. R. Martin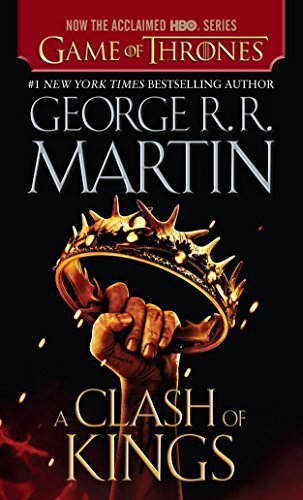 A book that probably needs no explanation (aka: I am too lazy to summarize, look it up on Goodreads) It's been truly a long time since I last delved into fantasy of any kind – much less Game of Thrones. Also, 21 days to borrow an almost 37 hour audiobook from the library is not enough time. In the final days I was pulling some 3 hours/day at the end there on 1.5 speed. Suffice it to say, my apartment has never been tidier! 4/5 (hopefully the plot picks up even more in the next one!)
Bookshop.org | Amazon | Goodreads
---
How Do You Live? by Genzaburo Yoshino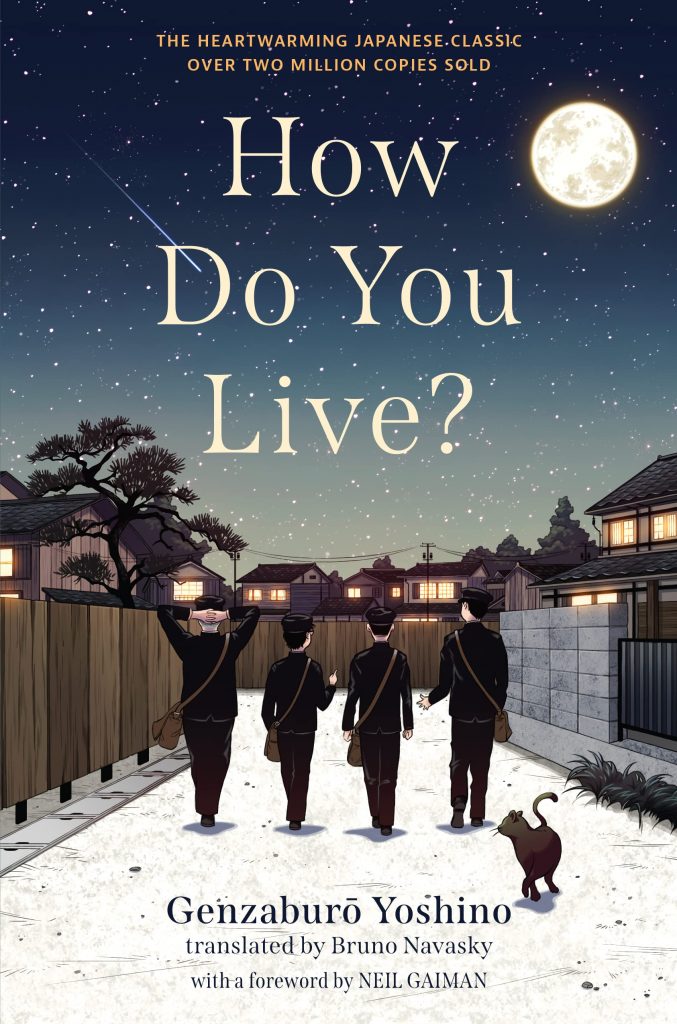 This is like no other middle grade book I have ever read. But I knew I had to check it out when I heard that Hayao Miyazaki was coming out of retirement (again?) to make yet another animated film based on this book. How Do You Live? was originally published in Japan in 1937. This story has two voices, the first is 15 year old Copper, whose father has just died, and the second is journal entries written by his uncle. The book is part plot and part essays on a plethora of topics including history, science, philosophy, and human nature – topics through which Copper learns how to live. This description makes it sound dull, but trust me it's good!
Bookshop.org | Amazon | Goodreads
---
The Red Tent by Anita Diamant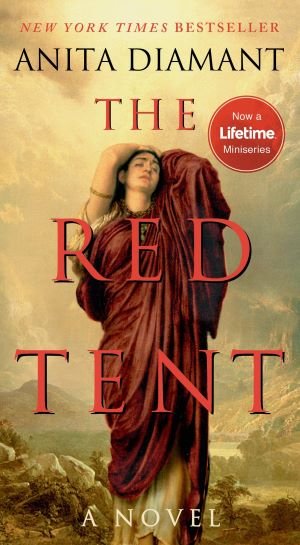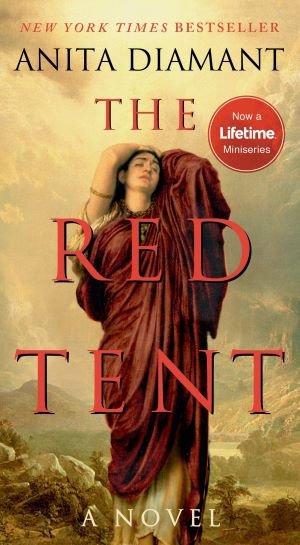 We follow Dinah, daughter of Jacob. Her story is a brief chapter in the Bible, and this book expounds on her story. It begins with her and her mothers, the 4 wives of Jacob. Through Dinah's eyes we learn about the secrets and turmoils of womanhood during Biblical times. For me, this book made people out of Biblical "characters" and the story-telling was also just gorgeous.
Bookshop.org | Amazon | Goodreads
---
You've Reached Sam by Dustin Thao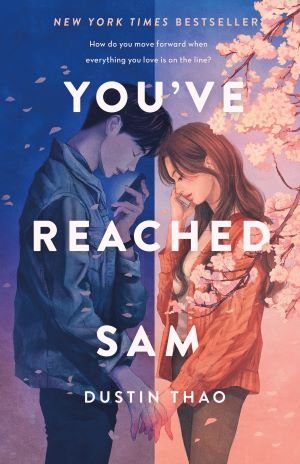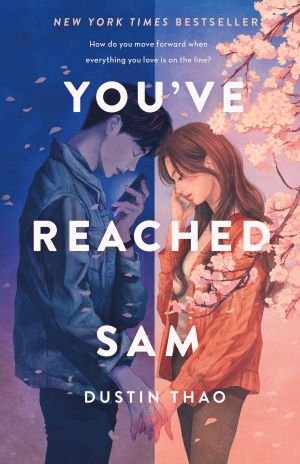 Julie and Sam are just about to graduate high school and their future plans for college and moving to the city together seem all but certain. When Sam is tragically killed, a heartbroken Julie attempts to erase all traces of him from her life. Desperate to hear his voice one more time, she tries calling Sam's cellphone one more time, and Sam picks up the phone.
While I loved the concept of this book, it wasn't quite a home-run for me.
Bookshop.org | Amazon | Goodreads
---
Joli
A Ballad of Love and Glory by Reyna Grande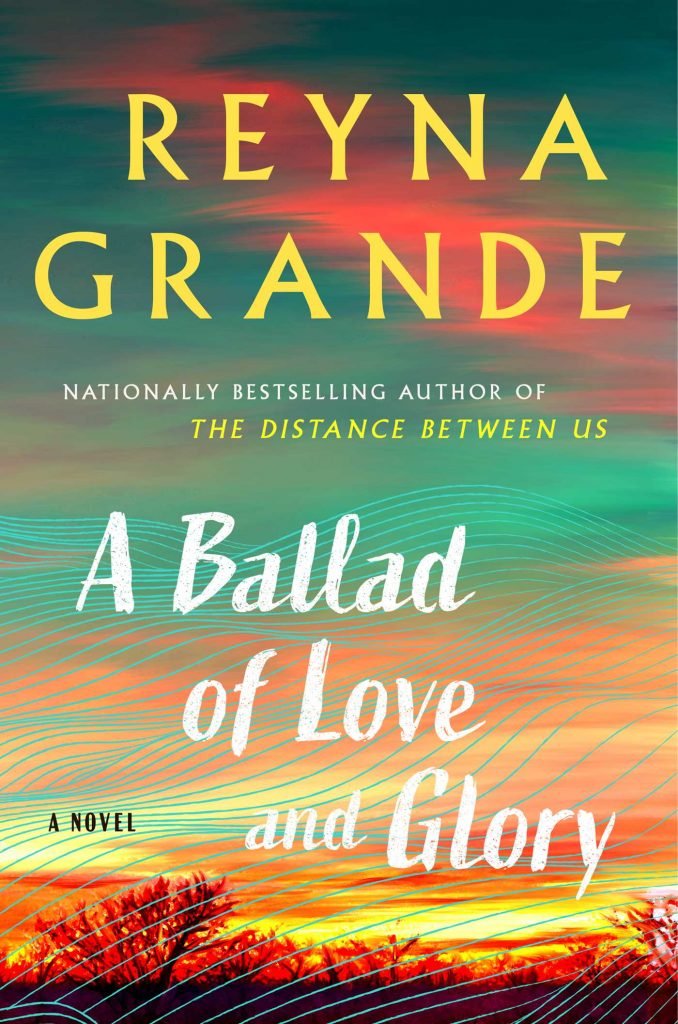 In one word, this book was epic. It's a war story and a love story that spans cultures and continents, and I found the description of "A Long Petal of the Sea meets Cold Mountain" to be pretty right on. It did get pretty bleak and heavy though, at times, making it kind of a difficult read. The love story, though, really carries it forward. I'll be posting a full review of this one soon! There's a lot to say about a book like this one.
Bookshop.org | Amazon | Goodreads
---
Libertie by Kaitlin Greenidge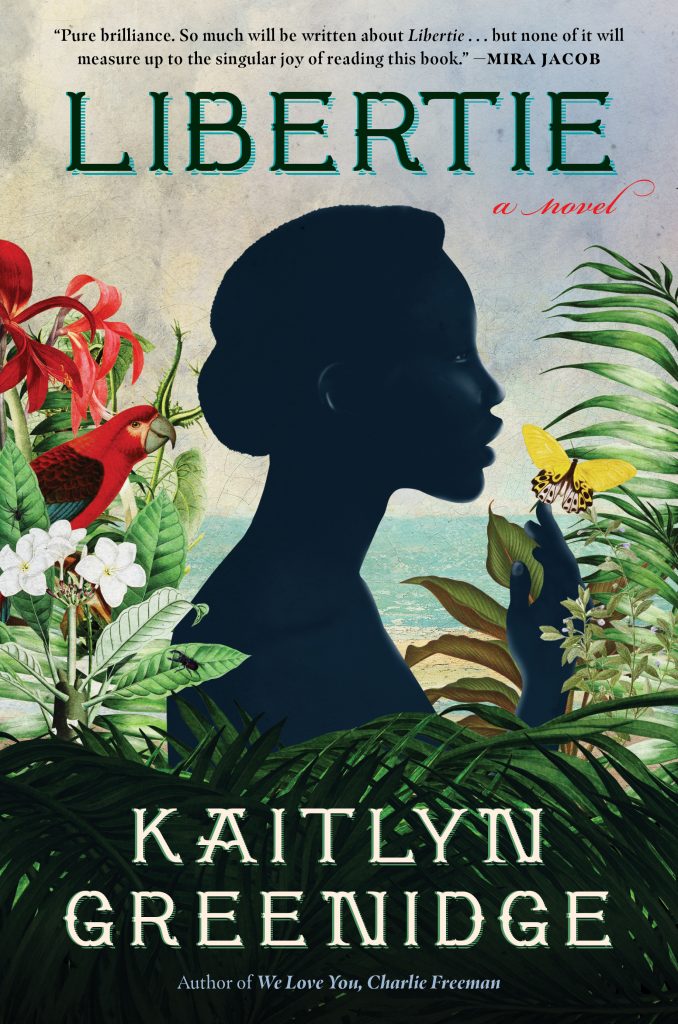 I enjoyed Libertie, but it felt a little like I should be reading it with page flags to mark all the themes and plotlines that meant big things. This book has a lot going on and really required paying attention to fully absorb it all. It was poetic at times, which is also one of the larger themes in the book. Overall I think it was different and super interesting, but I felt like it went over my head in a few places. I'd still recommend it to certain readers!
Bookshop.org | Amazon | Goodreads
---
Alone Together by Jennifer Haupt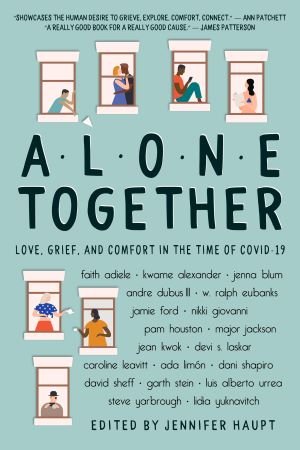 This idea behind this book is just so wonderful. All proceeds from Alone Together, which is a collection of essays and poems about pandemic life, go to The Book Industry Charitable Foundation (Binc), a nonprofit organization that coordinates charitable programs to strengthen the bookselling community. In short, it went to bookstores that struggled to stay open during the pandemic. What an awesome idea, and the content of the book totally delivers. I connected with some essays more than others, but appreciated it all. The only reason I gave it 4 stars instead of 5 is I kind of wish it would be all essays instead of essays plus poetry. Poetry that requires me to analyze each line to figure out what the author is really talking about is just not something I love 🙃. Definitely recommend the book overall though!
Bookshop.org | Amazon | Goodreads
---
The Trouble with Hating You by Sajni Patel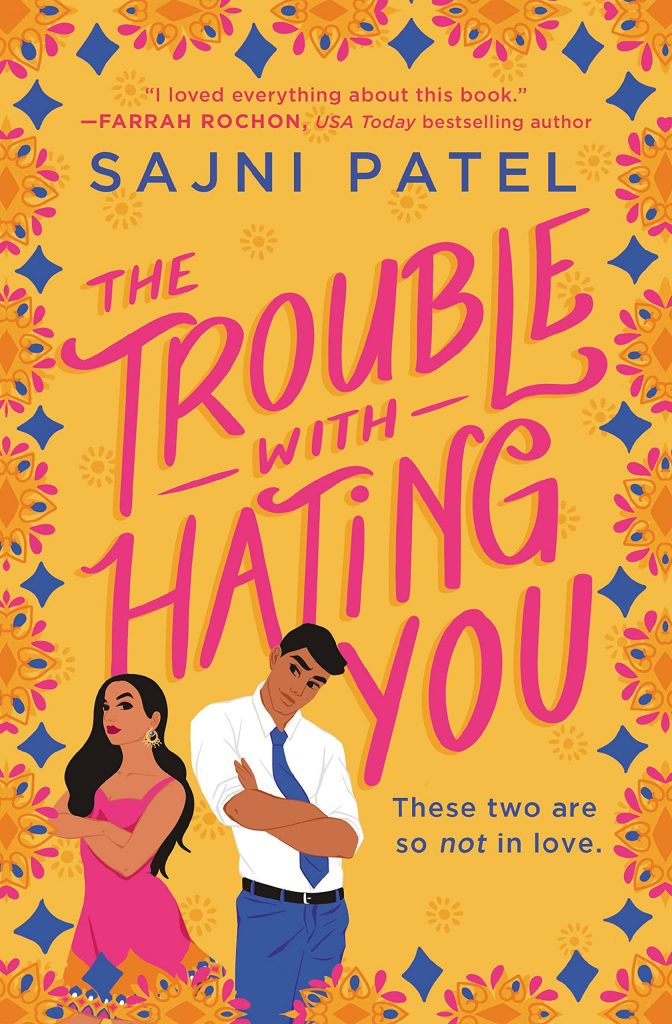 This was my book club's pick for February. I went into knowing it probably wouldn't be my jam, and I was right, it really wasn't. Contemporary romance just isn't my genre! There were too many perfectly-set-up "chance" encounters, too many eye-roll-inducing fights between the enemies who become lovers…just not what I love to read. I did like that it was from a non-American cultural point of view.
Bookshop.org | Amazon | Goodreads
---
Katie
The Nothing Man by Catherine Ryan Howard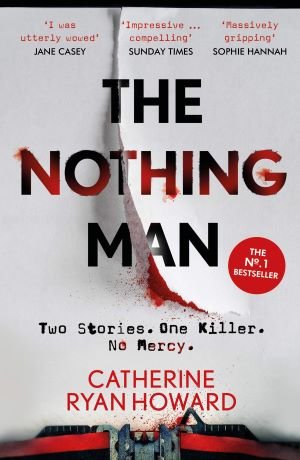 This is a thriller with a unique narrative style-we know right from the beginning who the killer is and the story follows the net of his past actions slowly closing in on him. When Eve Black was twelve, her entire family save for her was killed by a serial killer known as The Nothing Man, because he left almost no evidence for the police to find. Now, Eve has grown up and written a true crime book about The Nothing Man's crimes, in hopes of catching him. The story alternates chapters from Eve's book and the reading of the book by Jim Doyle, aka The Nothing Man himself. As Jim reads Eve's accounts of his crimes, he gets angrier and angrier that he left her alive that night.
I enjoyed this book's narrative style, it's a great choice if you're looking for a thriller with smart writing that you won't want to put down. While I did have a little bit of disbelief at how everything was resolved/explained at the end, overall I liked the book's reflections on true crime and the allure our culture builds around killers.
Bookshop.org | Amazon | Goodreads
---
Dead Silence by S.A. Barnes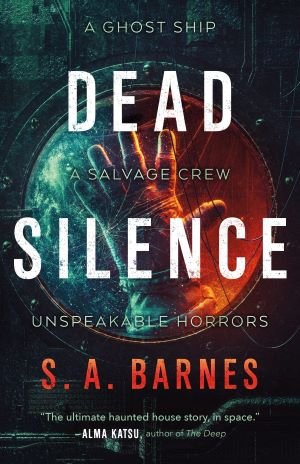 This was my first venture in a while into the science fiction and horror genres and I found it to be an enjoyable, if mostly just okay, read. Claire Kovalik is leading a tram on a salvage spaceship's final mission–once they return to Earth, their ship will be scrapped and Claire will be confined to a desk job. So, when the team hears a distress signal from a far-out portion of the galaxy, they decide to respond, if only to prolong their voyage by a few more days. The crew is shocked to discover that the signal came from The Aurora, a luxury spaceliner that disappeared years ago during its maiden voyage. Hoping for something valuable they can bring back to stake a salvage claim, Claire and her team decide to board The Aurora but what awaits them there is more horrific than they ever could have imagined.
The set-up of this book was engaging and I liked the writing style, but by the end, the plot felt predictable and like it had begun to drag on.
Bookshop.org | Amazon | Goodreads
---
Spider Bones (Temperance Brennan #13) by Kathy Reichs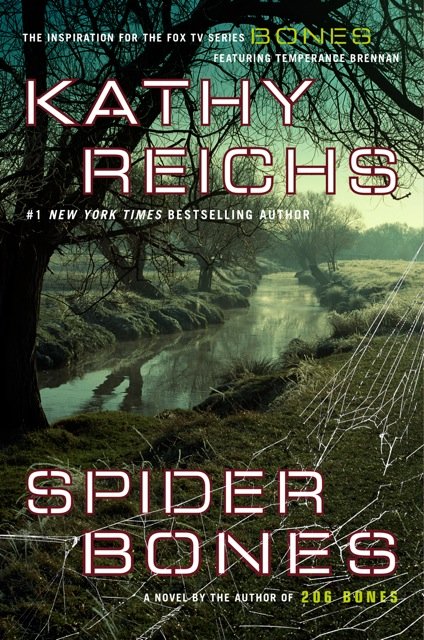 I also checked off another Kathy Reichs book this month. This installment, which takes place in Hawaii and features multiple cases of mistaken identity, was fine, but not my favorite. I'm still excited that a new book in the series will be released this summer, though!
Bookshop.org | Amazon | Goodreads
---
That's it for our list! What did you love in February?