I have a really interesting, beyond-the-usual kind of review today. Check it out!
Synopsis
Growing up is a painful process for everyone involved. Teens want freedom, while parents want their kids to be responsible. Teens struggle with heartbreak, friendship troubles, self-esteem issues, and overwhelming expectations. Parents worry about the choices their kids might make but can't get through to them… and nobody knows what the #@!% they're doing. It just so happens that we've got a manual for that.
It's a colorful, practical, and engaging 100-page guide to every soft skill your kid needs to be happy. And you won't have to rack your brain trying to get them to read it! While applying the scientifically proven method of visual learning, Life Skills 101 teaches important life lessons in a way that is accessible and easy to digest. Whether 10 or 18, your kid won't be able to put it down (and neither will you).
✔ACCESSIBLE TO A WIDE RANGE OF AGES: although it is primarily targeted towards teens 12-16, the skills this book teaches are not age-specific; it's never too late or too early to learn and work toward growing into the person you strive to be
✔SCIENTIFICALLY PROVEN WAY TO LEARN: our infographics use attention-grabbing, and relevant illustrations to help your teen learn and retain valuable lessons long-term. Keep their attention with the most visual of all books for teen girls and boys
✔FOR TEENS, BY A TEEN: this is a unique book that has been written by a mom for her teen girl who then translated it into English. It won't talk down to its readers; it's a much-needed, fresh teen take on the self-help genre
My Review
This book (and the corresponding workbook) are very cool! I wish it's something that would have been available when I was the right age for it, because I definitely didn't know some of the concepts in the book at that point in my life.
I appreciate how it's all laid out, with the engaging graphics and bits of text instead of chapters of text. I can definitely see how that would appeal to teens.
This book covers so much, from things like how to stop underestimating yourself to how to stop getting distracted, how to think critically, and how to effectively work in a team. It really covers a ton of information in an engaging way.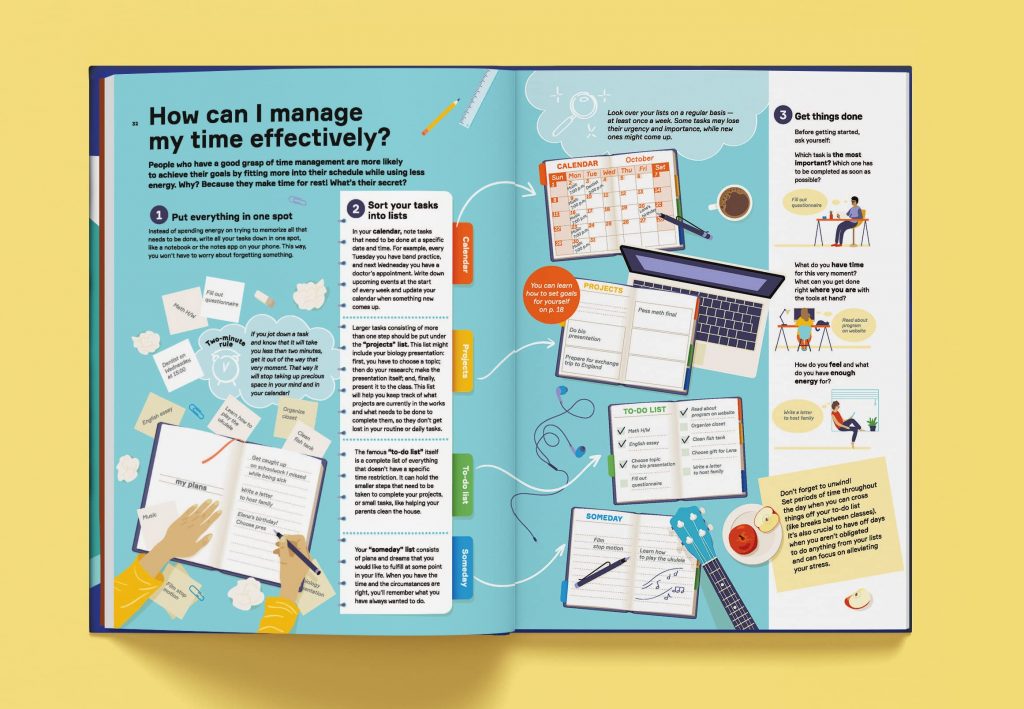 As for the advice, there are definitely some tidbits in here that can make a difference in a young person's life. For instance, in the "Does it matter what I think of myself?" section, there's this paragraph about comparing yourself to others:
Try not to compare yourself to others: each person has an individual path to walk and definition of happiness. By aiming to please others and measure up to their expectations, you stop living your life. It's better to compare the person you are today to the one you were yesterday. In what ways have you changed for the better? What have you worked on within yourself and achieved since then?
The workbook also has a cool layout with engaging graphics and fun bubbles where you fill in your answers. It definitely inspires the reader to think about goals, habits, and more.
Overall I think Life Skills 101 is a cool, useful book and workbook that I'd feel good about giving to a teen, or even a young adult in need of some self guidance. From what I saw and read in here, I don't have any reasons to give it anything less than 5 stars!