This week's Top Ten Tuesday is, as the title suggests, books that made me laugh out loud. Now, I'm a notoriously hard nut to crack in terms of laughing out loud. My husband actually makes fun of me because I can make it through whole comedic routines without laughing, but an episode of Funniest Home Videos will have me in tears. I don't have any idea why this is, but it's true!
So, these ten books have made me either chuckle out loud or in my head, which is pretty much as good as it gets for me, I guess 🤷.
Please share in the comments what books have made you laugh out loud, and if you're a tough nut to crack like me!
Disclosure – We earn a small commission for any items purchased through the Amazon or Bookshop.org links below at no extra cost to you. These earnings are put toward our website hosting costs. Thank you for supporting Literary Quicksand!
Furiously Happy by Jenny Lawson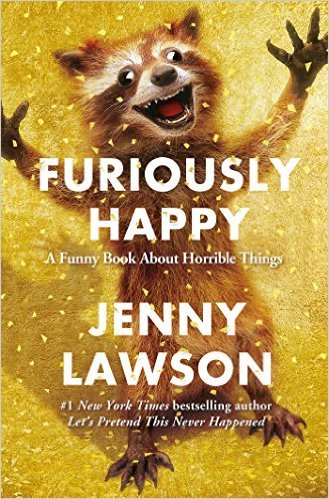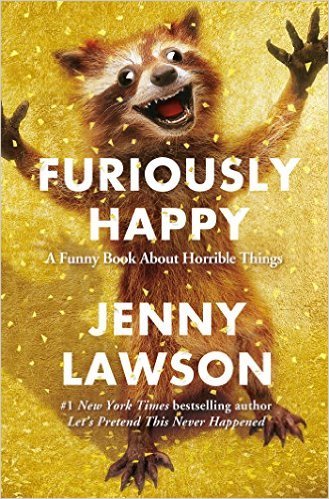 In this book, Jenny Lawson uses comedy to write about her severe depression. I know, it sounds so counterintuitive! But it works, and she's hilarious AND so insightful. I highly recommend this memoir for just about everyone.
---
Tomato Rhapsody by Adam Schell
Many years ago, I stumbled upon this book at the library without any prior knowledge of it. It was basically explained as being "modern day hilarious Shakespeare," which really piqued my interest. This book was SO FUNNY I did actually laugh out loud. Of course, this was many years ago and maybe my humor has changed, but at the time it was absolutely hilarious. I wish Schell had released another book!
---
Minor Dramas & Other Catastrophes by Kathleen West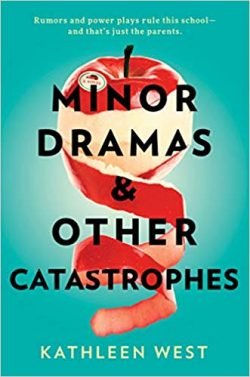 Yes, this is the former LQ contributor Kathleen! She went big time and, man, the antics by her helicopter parent characters are, at times, hilarious. There's one particular scene that I'm thinking about, where a mom *accidentally* punches a student in the gut while doing a fist pump. Kathleen's second novel is coming out next month and I'm so looking forward to reading it!
---
My Life in France by Julia Child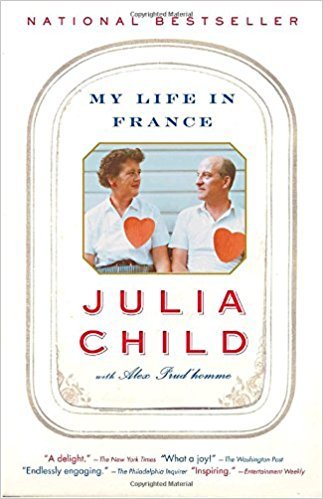 I grew up with a mom who had PBS cooking shows on all afternoon, every day. They were her background noise, her steal-a-second-to-watch-in-between-chores shows. Julia Child was, of course, a constant there, and I fell in love with her. She could be so charming and so funny! Her book does not disappoint on the Julia Child witticisms, and I read the whole thing in her voice in my head. If you're a fan of cooking, Child herself, or just the memoir genre in general, I highly recommend this book!
---
Is Everyone Hanging Out with Me? by Mindy Kaling
Mindy is such an inspiring woman in the comedy field. I chuckled in my head a bunch of times while reading this book, and just ate it all up. I loved Kaling on The Office and, more recently, I enjoyed the show she created for Netflix, Never Have I Ever. Hoping for a second season!
---
Where'd You Go, Bernadette by Maria Semple
I devoured this book on an Amtrak train either going to or coming home from Whitefish, MT (I can't remember which direction we were going when I read it, haha). The whole time I was reading it, I was picturing it as a Wes Anderson style movie. I loved the comedy in this book! There were several moments I just found totally hilarious.
---
The Portable Veblen by Elizabeth Mckenzie
If you're going to read this book, you have to be ready for a lot of quirk. This one is hard to explain, so I'll let NPR, who called it "enjoyably nuts" in the title of their review, do it for me: "The Portable Veblen is a smart charmer about a brainy off-center couple who face up to their differences — and their difficult, eccentric families — only after they become engaged. Although plenty whimsical — the squirrel has opinions! — this is ultimately a morality tale about the values by which we choose to live."
---
Confessions of a Bookseller by Shaun Bythell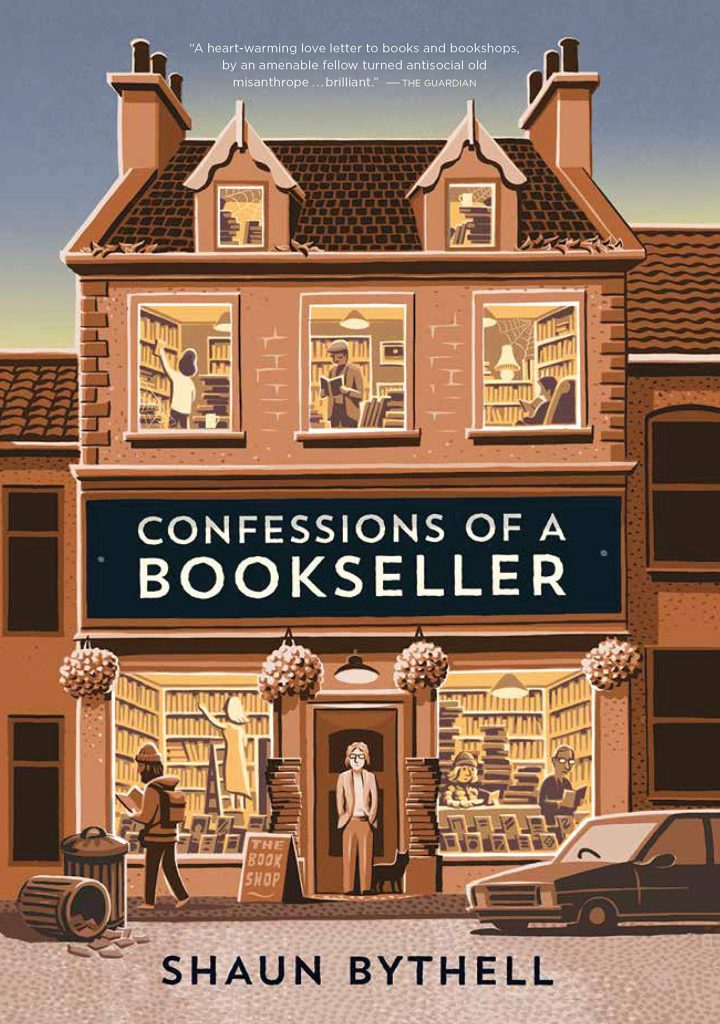 I have a confession about this book of confessions: I haven't read it yet. BUT, I read the back cover before buying a used copy at my favorite local bookstore, Cream & Amber. I chuckled out loud, right there in the store and knew I had to get it. My husband has read it and said it was, in fact, pretty funny.
---
It's Okay to Laugh: (Crying is Cool Too) by Nora McInerny Purmort
This runs in the same vein as Furiously Happy. It's Okay to Laugh is an often comedic, sometimes serious look at grief and love, and I loved it. I read it at a very difficult time in my own life, and those humorous parts were so perfect and so needed. Definitely a memoir that's perfect for anyone interested in a story of grief and life.
---
Sacré Bleu: A Comedy d'Art by Christopher Moore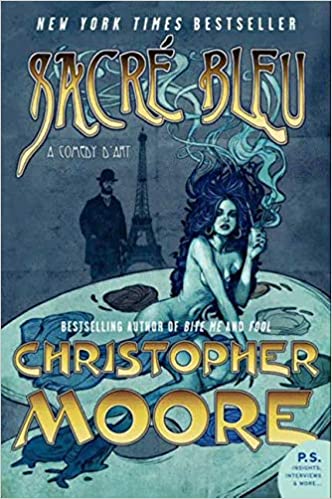 If you've ever read anything by Christopher Moore, then you probably know why this book is on this list. I mean, "comedy" is in the name of the book, so of course I chuckled while I read it. This was my first (and so far only) Christopher Moore read, but I'm definitely not opposed to having a few more of his on my TBR. It was a really fun read!
---
Pin This Post