What is Women In Translation Month?
Meytal Radzinski launched Women In Translation Month in 2014. It was response to her observation that only 30% of books published in translation were by women. Radzinski notes in her blog that WIT Month has always been about inclusion. Over the years, she has worked to include and emphasise works from marginalised women* (*and transgender, nonbinary, or intersex individuals) writers.
As a translator and reader, this is a great initiative. We, as Anglophone readers, need to step outside of the realm of Anglophone literature. We need to be more inclusive of writers who come from different cultural, ethnic, and linguistic backgrounds.
How can I support Women In Translation Month?
Read, discuss, and share!
Women In Translation Month is active on Twitter, so if you want to get involved follow @Read_WIT, #womenintranslation and #WITMonth.
You'll be able to find information about the initiative as well as some great recommendations from followers around the world.
My recommendations for Women In Translation Month 2020
I've got a few recommendations if you're looking for somewhere to start with Women In Translation Month 2020.
Disclosure – We earn a small commission for any items purchased through the Amazon links below at no extra cost to you. Thank you for supporting Literary Quicksand!
Drive Your Plow Over the Bones of the Dead
Olga Tokarczuk, translated by Antonia Lloyd-Jones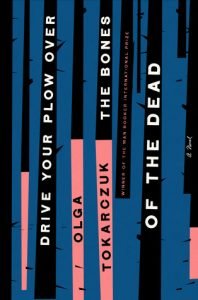 In a remote Polish village, Janina devotes the dark winter days to studying astrology, translating the poetry of William Blake, and taking care of the summer homes of wealthy Warsaw residents. Her reputation as a crank and a recluse is amplified by her not-so-secret preference for the company of animals over humans. Then a neighbour, Big Foot, turns up dead. Soon other bodies are discovered, in increasingly strange circumstances. As suspicions mount, Janina inserts herself into the investigation, certain that she knows whodunit. If only anyone would pay her mind…
---
Europa28: Writing by Women on the Future of Europe
Edited by Sophie Hughes
With so many flare-ups of nationalism and isolationism in recent years, there is a sense that Europe needs to be fixed, or, at the very least, profoundly reconfigured; whether it is to address the grievances of those feeling disenfranchised from it, or to improve social cohesion, or even continue to exist as a democratic transnational entity. Bringing together 28 acclaimed women writers, artists, scientists, and entrepreneurs from across Europe, this powerful and timely anthology looks at an ever-changing Europe from a variety of different perspectives and offers hope and insight into how we might begin to rebuild. 
---
Convenience Store Woman
Sayaka Murata, translated by Ginny Tapley Takemori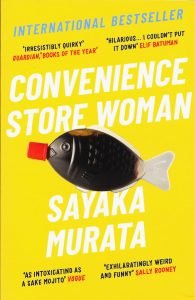 Convenience Store Woman is the heart warming and surprising story of thirty-six-year-old Tokyo resident Keiko Furukura. Keiko has never fit in. When she begins working at the convenience store she finds peace and purpose in her life. In the store, unlike anywhere else, she understands the rules of social interaction and she does her best to copy the dress, mannerisms, and speech of her colleagues, playing the part of a "normal" person excellently, more or less.
Managers come and go, but Keiko stays at the store for eighteen years. It's almost hard to tell where the store ends, and she begins. Keiko is very happy, but the people close to her, from her family to her co-workers, increasingly pressure her to find a husband, and to start a proper career, prompting her to take desperate action…
---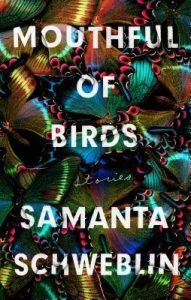 Mouthful of Birds
Samanta Schweblin, translated by Megan McDowell
A powerful, eerily unsettling story collection from a major international literary star. The stories in Mouthful of Birds burrow their way into your psyche and don't let go. Samanta Schweblin haunts in this extraordinary collection. Schweblin's stories have the feel of a sleepless night, where every shadow and bump in the dark take on huge implications, leaving your pulse racing, and the line between the real and the strange blur.
---
My Brilliant Friend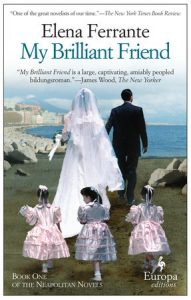 Elena Ferrante, translated by Ann Goldstein
My Brilliant Friend is a rich, intense, and generous hearted story about two friends, Elena, and Lila. Ferrante's inimitable style lends itself perfectly to a meticulous portrait of these two women that is also the story of a nation and a touching meditation on the nature of friendship. Through the lives of these two women, Ferrante tells the story of a neighbourhood, a city, and a country as it is transformed in ways that, in turn, also transform the relationship between her two protagonists.
---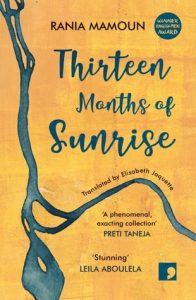 Thirteen Months of Sunrise
Rania Mamoun, translated by Elisabeth Jaquette
In this powerful, debut collection of stories, Rania Mamoun expertly blends the real and imagined to create a rich, complex, and moving portrait of contemporary Sudan. From painful encounters with loved ones to unexpected new friendships, Mamoun illuminates the breadth of human experience and explores, with humour and compassion, the alienation, isolation, and estrangement that is urban life.
---
If you want to keep up to date with translated literature being published, check out and support publishers who publish and promote international literature in translation. Such as CommaPress, Deep Vellum, The American Literary Translators Association, Asymptote Journal.