Over the past few years, there's been great conversations being started about the lack of diversity in publishing, both in terms of what characters get to be featured in stories and the lack of representation of BIPOC authors at most major publishing houses. The #ownvoices movement on Twitter started as a way to discuss this lack of representation and point readers toward books featuring characters that were written by authors who share their identities as well as highlight how these stories were often marginalized.
As someone who works with young people, I'm passionate about the impact of having all my students be able to read books where they see their whole selves reflected. Additionally, it's crucial that my students read about the experiences of those with different identities in ways that are authentic and that avoid the tropes and stereotypes that all too often are applied to characters of color in literature. One way to support this is by seeking out a variety of #ownvoices books, which allow my students to see characters written from the experiences of their authors and show the importance of diversity in the publishing industry.
While I love data and facts and nonfiction, I think when it comes to discussing and supporting the experiences of those who have been marginalized, fiction books can be an equally powerful tool. Whether they give a student the opportunity to see their own self reflected or present a window into a new experience, thus helping a reader to build empathy, the emotional power of these stories is clear. Over the next month, I'll be posting round-ups of some different #ownvoices YA books in various genres to recommend to the teens in your life, or try out for yourself. Today, let's kick it off with some realistic fiction!
Disclosure – We earn a small commission for any items purchased through the Amazon links below at no extra cost to you. Thank you for supporting Literary Quicksand!
Black Enough: Stories of Being Young & Black in America edited by Ibi Zoboi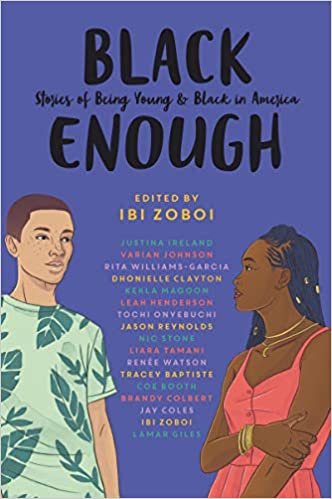 A wonderful introduction to a diverse group of writers, this collection of short stories shows of the talents of many, including Justina Ireland, Varian Johnson, and Nic Stone. With the motto "there are countless ways to be Black enough", the stories portray young people in a variety of settings and stories that will give every reader something to recognize. a great opportunity to discover new voices you love!

Amazon | Goodreads






Love from A to Z by S.K. Ali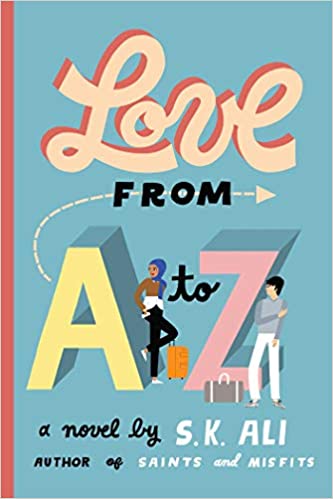 Looking for a sweet, YA romance that will also scratch the quarantine travel itch? Check out this one from S.K. Ali, about two Muslim teens, Zayneb and Adam, who meet during a spring break trip. Zayneb, subjected to abuse from a teacher because of her religion and suspended for standing up for herself, is headed to her aunt's house in Doha, Qatar. Adam, reeling from the death of his mother and his M.S. diagnosis, collides with her path. Together, the two of them will see what happens from the ordinary/extraordinary events of their meeting.

Amazon | Goodreads





Clap When You Land by Elizabeth Acevedo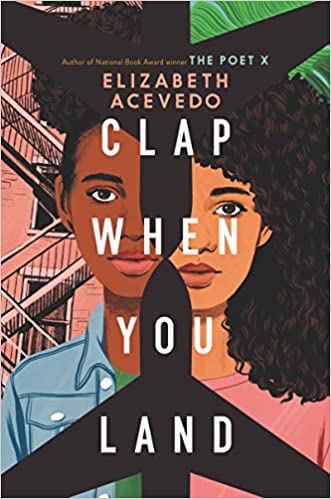 It was really, really hard to pick one Elizabeth Acevedo book for this list, I went with her newest (Clap When You Land), but her other books like With the Fire on High and The Poet X (a novel in verse) are also amazing. Clap When You Land tells the intersecting stories of two teen girls, Camino in the Dominican Republic and Yahaira in New York City, who have just lost their father in a plane crash. The death of their beloved Papi brings his secrets, and the connection between Camino, Yahaira, and their families, out into the open as they grapple to understand the dad they both loved. Acevedo has a particular talent for writing the inner voices of young people, and this is one book not to be missed.

Amazon | Goodreads




Patron Saints of Nothing by Randy Ribay
Jay Reguero is looking forward to a chill summer before heading off to start college at the University of Michigan when he receives the news that his cousin, Jun, was killed in the Philippines as part of President Duterte's war on drugs. Determined to find the truth behind his cousin's death, Jay travels to the Philippines in searching of understanding in this gritty, coming of age story that was a National Book Award finalist.

Amazon | Goodreads







I Wish You All the Best by Mason Deaver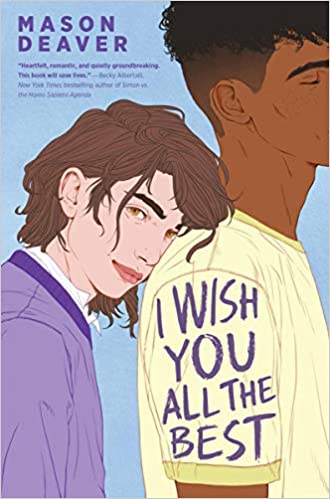 If you liked Simon vs. the Homo Sapiens Agenda (or Love, Simon the movie) you'll want to rush out and grab this coming of age story from Mason Deaver. In the midst of their senior year, Ben comes out to their parents as nonbinary, and they get kicked out of the house and wind up with their estranged sister, Hannah, and her husband. Battling anxiety, Ben tries to keep a low profile through the rest of the school year, but their new friend Nate, takes Ben under his wing and the two of them start to realize their friendship may become something more. Can Ben find their happily ever after out of the hardships that put them in this situation?

Amazon | Goodreads





On the Come Up by Angie Thomas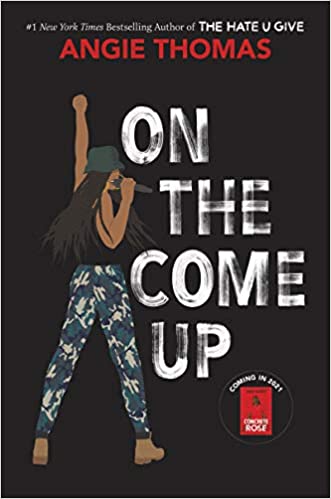 By now, you should have heard about Angie Thomas' debut novel: The Hate U Give and the movie based on it. Proving that she has plenty of talent to go around, Thomas' second YA book, On the Come Up, is just as brilliant. Bri is sixteen, talented, and wants to be the greatest rapper of her generation, but her school labels her a hoodlum and her mom is struggling to make ends meet at home. Pouring her anger into her music, Bri soon gets her wish when a song of her's gets popular, but the media wants to portray her as dangerous and she feels like she's losing control of her identity. A powerful look at the way young, Black women are treated by school and the news, the book mixes bigger issues with teen romances and friendships in this engaging novel sure to delight Thomas' existing fans and bring in plenty of new ones.

Amazon | Goodreads



Dear Martin by Nic Stone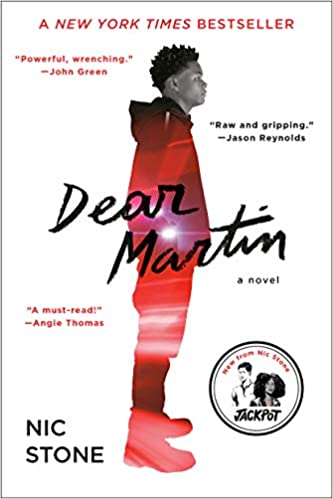 Justyce is a friend, honor student, and thoughtful kid who's handcuffed by a police officer, leading to others to turn on him, especially the classmates at his new prep school. Struggling to understand how to move forward, Justyce starts a journal to Dr. Martin Luther King, Jr., hoping to find answers. A realistic look at police brutality, racial profiling, and fitting in, this is a great choice for teens and anyone who likes an edge of their seat, fast-paced story.

Amazon | Goodreads








If It Makes You Happy by Claire Kann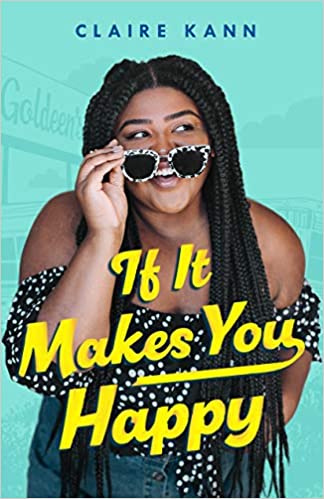 Small-town girl Winnie is spending the summer after high school graduation working at her Granny's diner and biding her time until she can escape to college. In between spending time with her "love to hate him, hate to love him" crush Dallas and fending off the barbs of everyone in town who thinks they should be able to have an opinion on her weight…Winnie is also trying to keep the struggling diner afloat. She thinks she can do it by entering a cooking contest…but can she get Granny's approval? A cute, rom-com feeling book that explores small town life and body image in uplifting ways.

Amazon | Goodreads








Felix Ever After by Kacen Callender
Felix Love wants to fall in love, but being Black, queer, and transgender makes him feel like he's just too much for anyone to ever fall in love with him. Additionally, he's being targeted by a transphobic classmate who's posting pictures of Felix pre-transition and making it even harder for Felix to feel sure in who he is. Felix has a plan to find his harasser, but it ends up drawing him into a love triangle that might complicate things even more. A beautiful story that is both heartbreaking and hopeful, readers will fall in love with Felix as he journeys to more fully realize himself.

Amazon | Goodreads







Let us know if you have any #ownvoices favorites! You can tag us at @literaryquicksand on Instagram. I'll be back next week with some #ownvoices reads for the Fantasy and Sci Fi fans!
Pin This Post