Fantasy and science fiction are two broad categories that span everything from high fantasy, to alternate steampunk histories, to outer space adventures. Often though, these stories, and in particular fantasy, tend to slant toward basing their mythologies and histories in Western European traditions, and while many of these books are great, if they're all you read then you miss out on the stories of other cultures that add an incredible richness to the SciFi/Fantasy world. Pick up one (or several) of the books below and I guarantee you'll love exploring what magical and/or futuristic world you slip in to while you read.
Disclosure – We earn a small commission for any items purchased through the Amazon links below at no extra cost to you. Thank you for supporting Literary Quicksand!
Whichwood by Tahereh Mafi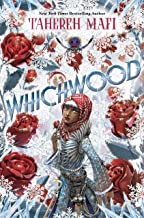 After the death of her mother and her father's descent into unspeakable grief, Laylee is the last mordeshoor in her village, preparing the bodies of the dead for their journey to the afterlife. Laylee can feel her self being worn down by her work, but she doesn't truly realize something deeper is going on until her hands and hair being turning silver. When strangers arrive in her life, offering friendship and healing, she'll rediscover the magic in her world in this colorful book inspired by Persian folklore.

Goodreads | Amazon




The Belles by Dhonielle Clayton
In the world of Orleans, Belles control access to Beauty, which is the most prized and coveted asset in their society. Born cursed, the people of Orleans depend on the Belles to transform them into someone beautiful and vie for the Belle's infection in order to improve their lives. Camellia, one of the young Belles, has been sent to the Royal Court of Orleans and hopes to become the favorite Belle of the royal family and gain access to further power. However, her time in the palace will begin to show her the darkness that exists beneath the glittering surface of Orleans in this gripping and atmospheric first in a series.

Goodreads | Amazon


The Tiger at Midnight by Swati Teerdhala
The first book in a trilogy that draws of ancient Indian history and mythology, The Tiger at Midnight weaves through the corridors of court life as the rebel assassin Viper finds herself drawn into a cat and mouse game with Kunal, a young soldier who knows nothing of life beyond the strict confines of court. As their homeland devolves further into chaos, the two will find themselves both pushed apart and drawn together in this scintillating series perfect for fans of Six of Crows.

Goodreads | Amazon




The Candle and the Flame by Nafiza Azad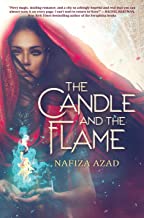 Djinn are supernatural beings from pre-Islamic and Islamic Arabian mythology, renowned for their abilities to grant wishes, but only for a price. In The Candle and the Flame, Fatima is one of the few humans left after an evil djinn group slaughtered most of the population in her home of Noor. Now protected by another djinn group, Noor has been restored to order by a powerful commander and Fatima is trying to piece her life back together. As she does, she becomes more involved with the maharaja and the many cultures and magical aspects of Noor, putting her ever close to a magical battle.

Goodreads | Amazon


Kindred by Octavia E. Butler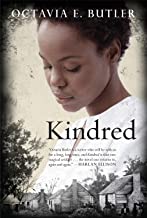 Octavia E. Butler is one of the most renowned Black, women writers in Science Fiction, known for her ability to use SciFi to explore issues of white supremacy and institutional racism. In Kindred, one of her most seminal works, twenty-six year old Dana, a Black woman, is snatched back through time to a plantation and asked to save the drowning, white son of the plantation owner. Repeatedly moved back in time to the plantation's slave quarters, Dana faces increasing levels of danger as her life is threatened by the whites of the plantation and she is subjected to the horrifying life of an enslaved person in the American South. Science Fiction has always had the power to use technology and time travel to illustrate real to life issues, and Butler is a master of this device in a book that's not to be missed.

Goodreads | Amazon

Trail of Lightning by Rebecca Roanhorse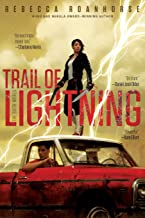 A finalist for the 2019 Hugo and Nebula Awards for best novel, Trail of Lightening is the story of Maggie Hoskie: a Dinétah and a gifted monster hunter with supernatural gifts. When a girl goes missing in her town, Maggie has to join forces with a medicine man, Kai Arviso, and face off against tricksters and witchcraft to uncover the monster threatening her home. As Maggie discovers a wider web of killings and secrets of the Sixth World, she'll have to dig into her past to find out how to create a safe future for her community.

Goodreads | Amazon




Binti by Nnedi Okorafor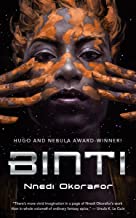 The first in a series and the winner of the Hugo and Nebula awards, Okorafor's Binti is a space school story with refreshingly unique characters and the kind of world building that makes SciFi fans clamor for the next sequel. As the first of the Himba people to be offered a spot at the esteemed Oomza University, Binti will have the opportunity to the knowledge of her dreams, but she will have to embark on space travel and leave behind her family to obtain it. Isolated by those who don't understand her culture and hurtled toward the Meduse, a group that has long waged war against her society, Binti will have to combine what she learns at Oomza with the her unique heritage to survive.

Goodreads | Amazon



Cemetery Boys by Aiden Thomas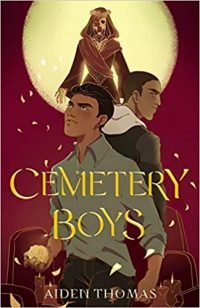 Yadriel is tormented by traditional, Latinx family, who won't accept his gender. His cousin, Maritza, is willing to help him prove himself as a brujo, by summoning his murdered cousin's ghost. Everything is going to plan, until the magic actually ends up reanimating Julian Diaz, resident rebel boy who is too stubborn to go back quietly. With Yadriel's help, Julian is determined to find out what happened to him, but Yadriel finds himself increasingly drawn to Julian in this queer, #ownvoices story.

Goodreads | Amazon




Any other #ownvoices SFF books we need to know about? And if you missed it, be sure to check out our roundup of #ownvoices realistic fiction!
Pin This Post