Family stories are one of my favorite sub-genres in literature, from the classic family conversations in Pride and Prejudice to the contemporary trials of the families in Other People's Houses. Whether it's a family you're born into or one you create yourself, I think everyone can relate to the relationships that exist between family members and how those relationships can be both comforting and infuriating at the same time.
One of my favorite authors of this book niche is Emma Straub, whose books have explored everything from the tension between long married couples in The Vacationers to the ties that bind families formed by a group of college friends in Modern Lovers. While I eagerly anticipate getting my hands her newest release, All Adults Here, I've rounded up some backlist titles that feature loving but complex family situations that will give you something to dig in to this summer.
Whether you want something funny, something that reminds you how lucky you are to have the family that you do, or just the chance to escape into someone else's family drama for a change, all five feature great storytelling and characters that will warm your heart.
Disclosure – We earn a small commission for any items purchased through the Amazon links below at no extra cost to you. Thank you for supporting Literary Quicksand!
Witty and full of Midwest charm, this family saga is the story of sisters Helen and Edith who have gone down very different paths in life. Passed over for the family farm, the elder Edith is just scraping by, trying to keep things together for the visit of their granddaughter Diana and making her famous pies for the local nursing home. Meanwhile, Helen has turned her inheritance into one of the most successful beer brands in the country, which has brought her both wealth and notoriety. As Diana grows up and paves her own path in the beer business, the sisters find their paths intersecting once again. Can they repair the relationships in their family, or do their divisions go too deep? Filled with fully realized female characters, heartbreakingly honest conversations between the two sisters, and beautiful descriptions of the world of brewing, this is sure to appeal to fans of redemption stories and sisterly sagas.





The three Sweeney sisters, Maggie, Eliza, and Tricia, drifted from their idyllic childhood home and their bonds with each other after their mother's death. Their one common thread was their father Bill, a beloved professor whose unexpected death brings the sisters home together for the first time in years. The sisters are already dealing with burying their father, when a former neighbor shows up at the funeral brandishing DNA test results that prove she is also Bill's daughter. Reeling from this revelation, the discovery of their father's lost memoirs, and the undoing of everything they thought they understood about their family, the original Sweeney sisters will have to renegotiate what it means to be sisters and if that includes room for the newest member of their family.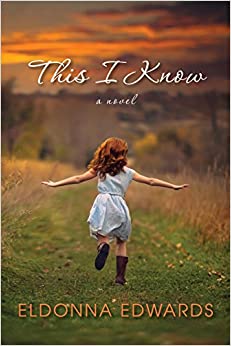 A coming of age story set in a small, Midwest town in the 1960s, This I Know follows eleven year old Grace, preacher's kid and possessor of a deep intuition that she calls The Knowing. Though Grace has the incredible ability to sense the feelings and thoughts of others, her family considers her abilities too close to witchcraft for their Evangelical tastes, and Grace must hide her talents and seek out bonds outside of her family and their strict parameters of what is right and wrong. By befriending characters at the edge of her town, Grace starts to realize that there may be a place for her Knowing and for her to expand her definitions of love and family.








All families have secrets that range from petty white lies to withheld information that has the power to change lives. In the case of Gina, her mother Lorraine, and her daughter May, the secret comes out when Gina is hastily combing through her mother's files after Lorraine falls down from a stroke. Trying to balance her food truck business with her daughter's teenage mood swings, Lorraine's illness, and the life altering information she has uncovered, Gina is an easy to root for character that readers will eagerly follow along with as she pieces together the web of disillusionment that she's uncovered. Set in and around Milwaukee's Polish community, the book also features many winks to the city that locals will love while telling a universal story of how we cope when new information turns our perspective of someone on its head.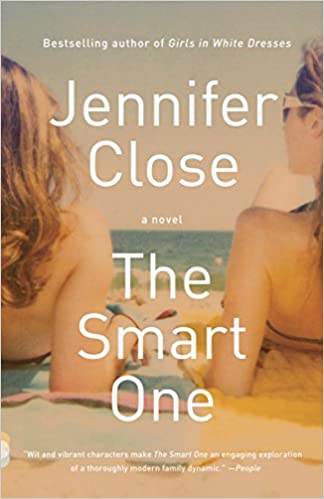 In addition to Emma Straub, Jennifer Close is one of my favorite writers of contemporary fiction books that show honest yet entertaining portraits of marriages and families. Whether it's the young women just beginning to live independently in Girls in White Dresses or the Coffey family of The Smart One, her writing always feels authentic without being too harsh or unsympathetic toward her characters. In The Smart One, matriarch Weezy is watching each of her children struggle in their own way as she also contemplates what her own role is now that she and her husband are sort-of empty nesters, with the exception of her daughter Martha who has come home after her career collapses. Soon, the other members of the family make their way back to the nest: Claire because of her broken engagement and Max for the purpose of introducing his new girlfriend, Cleo. As Weezy wrings her hands over the choices of her adult children, they each struggle with their own problems as well as clashing with the others in the house. I think anyone could recognize both their gifts in their faults in at least one of the characters, and Close's writing and alternating perspectives between the family members make this an engrossing, occasionally tear jerking read.
Are you a fan of family saga reads and/or Emma Straub? i'd love to hear more recommendations for read alikes you've loved!
Pin This Post