Trigger warning: stillbirth.
A book review, for me, is always a little bit personal. I write about what I think of books based on my own preferences, my own experiences, my own values. You read a book from your own point of view, and your experiences shape what you think of it.
What happens to the main character in Invisible as Air also happened to me, and for that reason, this review is a little extra personal.
About Invisible as Air
• Paperback: 416 pages
• Publisher: William Morrow Paperbacks (September 24, 2019)
A provocative and timely new novel by the author of Inheriting Edith, one that will haunt you long after the final page is turned…
Sylvie Snow knows the pressures of expectations: a woman is supposed to work hard, but never be tired; age gracefully, but always be beautiful; fix the family problems, but always be carefree. Sylvie does the grocery shopping, the laundry, the scheduling, the schlepping and the PTA-ing, while planning her son's Bar Mitzvah and cheerfully tending her husband, Paul, who's been lying on the sofa with a broken ankle. She's also secretly addicted to the Oxycontin intended for her husband.
For three years, Sylvie has repressed her grief about the heartbreaking stillbirth of her newborn daughter, Delilah. On the morning of the anniversary of her death, when she just can't face doing one…more…thing: she takes one—just one—of her husband's discarded pain pills. And suddenly she feels patient, kinder, and miraculously relaxed. She tells herself that the pills are temporary, just a gift, and that when the supply runs out she'll go back to her regularly scheduled programming.
But days turn into weeks, and Sylvie slips slowly into a nightmare. At first, Paul and Teddy are completely unaware, but this changes quickly as her desperate choices reveal her desperate state. As the Bar Mitzvah nears, all three of them must face the void within themselves, both alone and together.
My Review
After reading this book, I had to research the author. I thought maybe she had experienced stillbirth herself, because of the way she was able to describe the grief. Turns out, she just did some great interviewing of a couple women who have. However, while writing this very book, her husband suddenly and unexpected died from a brain aneurysm. No wonder she's great at describing grief! So awful to read about that happening.
Anyway, if you've been an LQ reader for a while, you may have seen a tidbit about me and my own tragedy. My firstborn was stillborn due to a heart condition at 30 weeks gestation. His name is Jonah, and he is very loved and very missed.
I was very surprised to find a book in which a character experienced stillbirth. It's something that it seems most of society tries to pretend doesn't happen, or just keep quiet about. I'm so glad Fishman chose to write about something that's mostly so hush hush! In the story, Sylvie represses her grief over losing Delilah for years and ends up addicted to painkillers. I can see so clearly how that could easily happen, as stillbirth really is one of the very hardest things someone could go through.
I loved how Fishman tells the story from a few different perspectives – Sylvie, her husband Paul, and their son Teddy. Each of them experiences and processes their grief in a completely different way. Teddy, on the cusp of manhood, struggles to name and allow his feelings – he was only 7 at the time of Delilah's birth. Paul exercises and shops out his feelings, and Sylvie represses, then uses a chemical to help her feel things differently.
Overall, I thought this book was very well done. It sounds dark and difficult to read, and at times it definitely was (mostly because the grief was so spot on, it brought out my own), but there's also a great amount of funny/light hearted relationship stuff to keep it not too doom and gloom.
I'm giving this book a solid 4 stars. The only reason I'm not giving it 5 is because Teddy's storyline got just a smidge too cute for me – it's hard to imagine a pre-teen boy being so in touch with his own feelings and expressing them in the manner that he did. I recommend this one though!
A Note on Stillbirth
This is actually a great time to publish this review, because it's currently Pregnancy and Infant Loss Awareness Month. For more information, visit https://starlegacyfoundation.org/awareness-month/.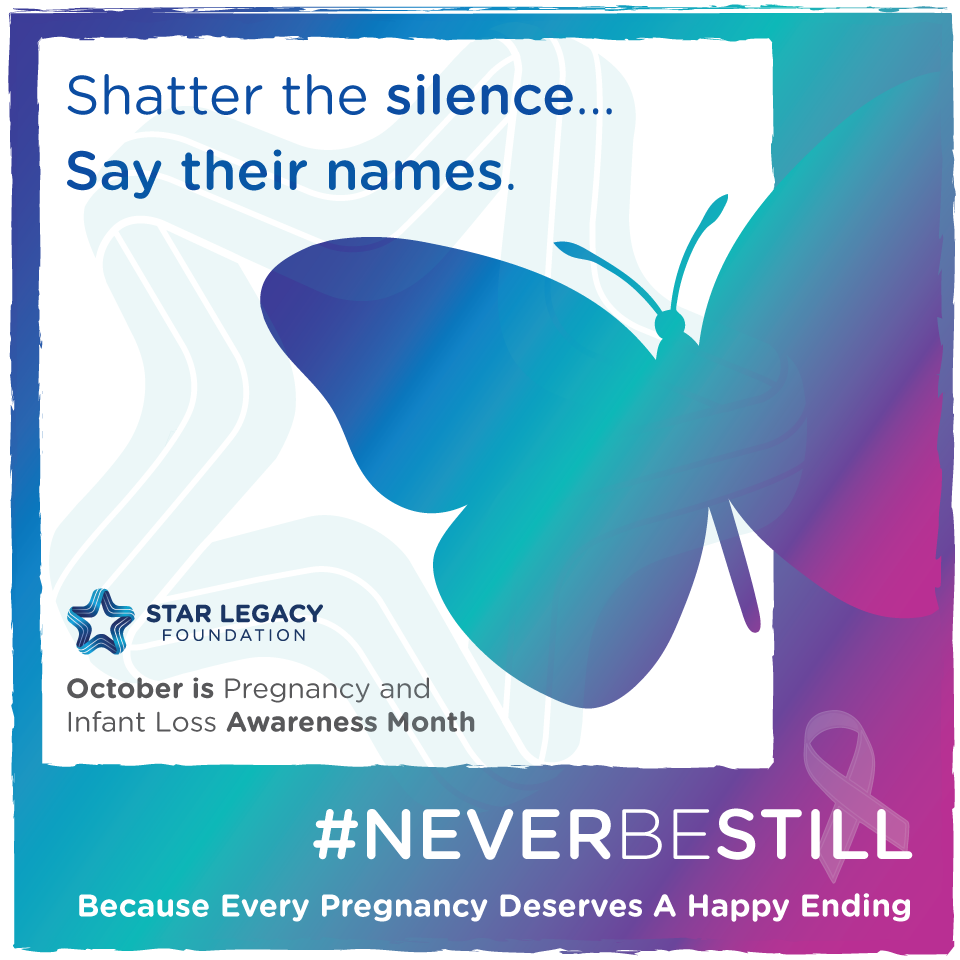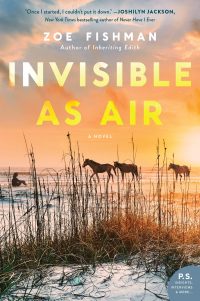 Invisible as Air
William Morrow Paperbacks
September 24, 2019
Paperback
416