Why do we read stories of unimaginable suffering? Why do we revisit the pain, heartache, and shame others experience in their darkest times? I found myself asking these questions as I read debut author Jing-Jing Lee's novel How We Disappeared. The answer is always the same: to remember, to honor, and to validate those experiences. They happened. They were horrific and wrong. And they should never happen again.
In 1942, Wang-Di is living in a modest village in Singapore when Japan invades and seizes control of the island. Eventually, the inevitable happens: Wang-Di is kidnapped by the Japanese and taken from her family. In captivity, she endures unspeakable hardships for three years until Japanese troops are forced to flee the island.
More than 50 years later, a 12-year-old boy records a confession by his grandmother on her death bed. He begins a journey that will unravel the secrets of his family's past.
This story is based on real-life women who were taken from their families during WWII and forced to be "comfort women" for Japanese soldiers. These women were forced into sexual slavery and endured starvation, deplorable conditions, diseases passed onto them from soldiers, and endless abuse. If they survived and were able to return to their families, they were viewed as traitors and shamed for their enslavement.
Although it is difficult to read about such pain and suffering, it is important to remember the stories of these women who have been all but forgotten. I didn't expect myself to get through this story because I am so affected by real-life violence, but I found myself engrossed in Wang-Di's story and rooting for her to find peace and solace.
Thankfully, the author only devoted a couple of chapters to Wang-Di's time as a comfort woman. Kevin, a young boy, weaves his way into her life half a century later uncovering hidden truths in two families. He is a bright spark in the darkness.
Wang-Di's strength, resilience, and ability to hold on to hope is inspiring. Even though she is a fictional character, I hear the truth of hundreds of other women held captive by the Japanese during WWII through her.
SYNOPSIS: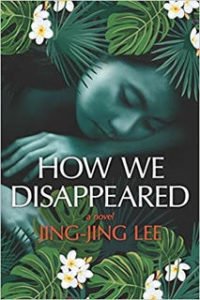 A beautiful, stunningly ambitious novel set in World War II Singapore about a woman who survived the Japanese occupation and a man who thought he had lost everything—for fans of Pachinko and We Were the Lucky Ones
Singapore, 1942. As Japanese troops sweep down Malaysia and into Singapore, a village is ransacked, leaving only two survivors and one tiny child.
In a neighboring village, seventeen-year-old Wang Di is strapped into the back of a troop carrier and shipped off to a Japanese military brothel where she is forced into sexual slavery as a "comfort woman." After sixty years of silence, what she saw and experienced still haunts her.
In the year 2000, twelve-year-old Kevin is sitting beside his ailing grandmother when he overhears a mumbled confession. He sets out to discover the truth, wherever it might lead, setting in motion a chain of events he never could have foreseen.
Weaving together two time lines and two very big secrets, this stunning debut opens a window on a little-known period of history, revealing the strength and bravery shown by numerous women in the face of terrible cruelty. Drawing in part on her family's experiences, Jing-Jing Lee has crafted a profoundly moving, unforgettable novel about human resilience, the bonds of family and the courage it takes to confront the past.
Purchase Links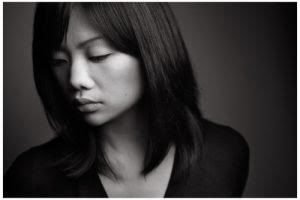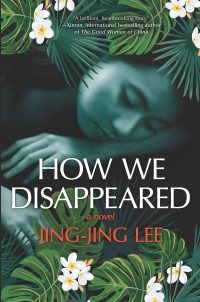 How We Disappeared
Hanover Square Press
May 2, 2019