If you're a regular follower of LQ, you may have noticed our posts slow down a little over the past week or two. Summer is in full swing, and our summer schedules don't allow for as much writing! We're definitely still reading, though – that never stops 🙂 What are you reading right now?
Allison
I'm still working my way through The Which Way Tree. It's different from what I normally read. It's a series of letters recounting the tale of a brother and sister on the hunt for a panther that murdered their mother. I'm really enjoying it. I checked out I'll Be Gone in the Dark from my library's rental section because I heard so many good things about it. However, after 60 pages I had to give it up. Reading true accounts of rape and murder was just a little too chilling for me. It consumed my thoughts during the day and dreams at night. I just couldn't do it. I'm planning on exchanging it today for The Female Persuasion. I've heard lots of positive reviews on that one too.
Amber
I've got a couple books on audio right now. With summer travels and outdoor activities, it makes it easier to still get my "reading" in. Currently listening to: Less and Modern Lovers. In paperback, reading The Curious Charms of Arthur Pepper and The Last Thing I Told You.
Becky
Slow reading right now, but I'm getting into the novel Designer You by Sarahlyn Bruck and enjoying that. Also reading The 5 Second Rule by Mel Robbins. Been awhile since I've read a "self improvement" title and I know this is a popular one!
Caleigh
I am currently feeling very horsey-inspired: I'm working on Charlotte Dujardin's The Girl on the Dancing Horse which is about her road to being a 2-time Olympic medalist and holder of several world records for high scores in the dressage world. Meanwhile, I'm listening to the audiobook for an anthology called Get in Trouble by Kelly Link. It has been nice to be able to pick up some non-directed books (though I LOVE our tour book reads) and just generally be a bit of a summer reading bum.
Janna
I'm reading The Indifferent Stars Above: The Harrowing Saga of a Donner Party Bride by Daniel James Brown. You might recognize him from The Boys in the Boat, hands down my favorite non-fiction read of 2016. I haven't finished Indifferent Stars Above yet, but I've already started telling people about this. Brown does such a great job weaving a narrative into a grisly piece of history, all of which has been well researched. Hoping to finish that this week!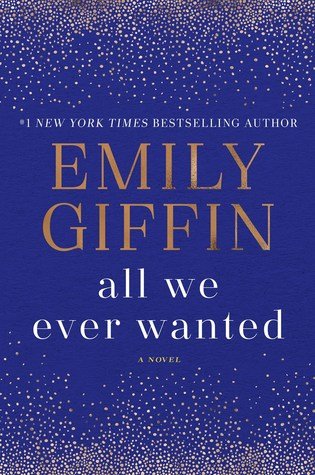 Joli
I bought myself a new toy on Amazon Prime Day…a Kindle Paperwhite! I haven't really enjoyed ebooks all that much before, because I've been using a Kindle Fire to read them. It's okay, but actually kind of clunky to hold while reading because of its larger size, and the screen is more screen-y rather than paper-y. I started my first ebook on the Paperwhite and I love it so much!! It'll still never fully replace paper books for me, but the convenience factor is definitely nice. I'm reading All We Ever Wanted by Emily Giffin. It's my first read of hers and I'm liking it for the most part so far!
Rachel
I'm almost done listening to The Keeper of Lost Things. It's a charming story full of lovable characters. The best parts are the short stories created about the seemingly innocuous lost items. Next up on audiobook is We Should All Be Feminists. It's only 45 minutes long, but I've heard it's powerful. I also just picked up Surprise Me by Sophie Kinsella at the library. I just adore her novels, so I'm eager to jump into her newest!
Rebecca
I've just started reading He Said She Said by Erin Kelley–I'm literally only one page in but I'm hooked!! I've also started listening to James Acaster's book, James Acaster's Classic Scrapes. I'm already a huge fan of his stand-up, so I was beyond excited when I discovered he had an audiobook out. I've barely stopped giggling since I started it!