I received a copy of It Takes Death to Reach a Star from Vesuvian Books in exchange for an honest review. TLC Book tours sent me a fabulous one last time, so I was very excited to get this one. For fans of this particular genre, It Takes Death to Reach a Star does not disappoint. I can draw a few comparisons; Red Rising mixed with a little bit of Bladerunner perhaps?
It Takes Death to Reach a Star opens in a really captivating way. Set in the depths of Siberia, Etyom shows the roots of its Russian culture. I loved reading about Mila early on and I think the beginning may have been my favorite part. I was drawing a lot of comparisons to Andy Weir's Artemis, with Mila working on her hand-to-hand combat and delivering packages. The short chapters switching between Mila and Demitri early on were great – I felt this offered good character and scene establishment in my imagination. The technology and the biology (genetics and the plague) were also described just enough to make the story believable. It was very clear that the authors were careful in their research, particularly in the origin of Vedmak's name. Vedmak means "warlock" in Slavic mythology, so I liked that little "hint" quite a lot!
But we have to talk about the authors' CLEAR expertise: ACTION SCENES! Wow. Honestly, the fight scenes were written SO well. The authors clearly have some GREAT background in action, which you can read about below in their bios. This experience definitely shows through, especially in comparison of a seasoned fighter in a Gracile body (Vedmak) to a complete newbie (Demitri).
There were a few downsides to this story, and this is why I gave it 3 stars instead of 4, which I think it may very well merit once the series is complete. The first is that I felt with the different groups of Robust peoples that the authors were a little bit trying to teach me a lesson about acceptance of other cultures. Musil = Muslim, pretty obviously. I couldn't find much reference to Yeos except for a potential link to Asian culture, which made me re-think my original ideas of how Mila looked physically (Caucasian Russian).  The other thing is that this book (spoiler) leaves a pretty open ended story line, which paves the way for the next book. I myself prefer when a novel completely stands alone, so that's an individual preference item of note.
All in all, It Takes Death to Reach a Star is a fresh new YA dystopian fantasy. Check it out!
Purchase Links
About It Takes Death to Reach a Star
• Paperback: 324 pages
• Publisher: Vesuvian Books (May 22, 2018)
THE WORLD YOU KNOW IS DEAD.
WE DID THIS TO OURSELVES.
The epidemic struck at the end of the Third World War. Fighting over oil, power, and religion, governments ignored the rise of an anti-bacterial-resistant plague. In just five years, the Earth was annihilated. Only one city survived—Etyom—a frozen hell-hole in northern Siberia, still engulfed in conflict.
The year is 2251.
Two groups emerged from the ashes of the old world. Within the walled city of Lower Etyom, dwell the Robusts—descendants of the poor who were immune to The New Black Death. Above them, in a metropolis of pristine platforms called Lillipads, live the Graciles—the progeny of the super-rich; bio-engineered to resist the plague.
Mila Solokoff is a Robust who trades information in a world where knowing too much can get you killed. Caught in a deal-gone-bad, she's forced to take a high-risk job for a clandestine organization hell-bent on revolution.
Demitri Stasevich is a Gracile with a dark secret—a sickness that, if discovered, will surely get him Ax'd. His only relief is an illegal narcotic produced by the Robusts, and his only means of obtaining it is a journey to the arctic hell far below New Etyom.
Thrust together in the midst of a sinister plot that threatens all life above and below the cloud line, Mila and Demitri must master their demons and make a choice—one that will either salvage what's left of the human race, or doom it to extinction…
"One-of-a-kind, richly imagined and vividly portrayed. And that action! [The] sense of pacing, especially in the action scenes, is exquisite. Readers are going to love this book." ~ Jason Kirk, 47North
About Stu Jones & Gareth Worthington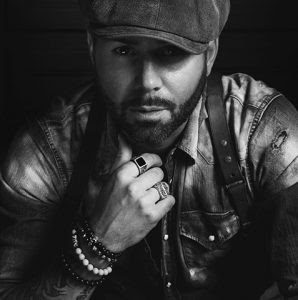 Gareth Worthington BSc PhD is a trained marine biologist and also holds a doctorate in comparative endocrinology. Currently, Gareth works full time for the pharmaceutical industry helping to educate the world's doctors on new cancer therapies. His debut novel, Children of the Fifth Sun, won in the Science Fiction category at the London Book Festival 2017. He has a number of passions, including: martial arts (he trained in Muay Thai at the prestigious EVOLVE MMA gym in Singapore), studying ancient history, and most of all writing fiction. Born in England, Gareth resides in Switzerland.
Find out more about Gareth at his website, and connect with him on Instagram, Facebook, and Twitter.
Stu Jones has served full time as a law enforcement officer for twelve years. Over the course of his career he has worked as an investigator, an instructor teaching SWAT close quarters and defensive tactics, and as a member and team leader of a multi-jurisdictional SWAT team. He is also trained and qualified as a law enforcement SWAT sniper, as well as in hostage rescue and high-risk entry tactics. He is an Eagle Scout, a lifelong martial artist, and an avid outdoorsman.
Find out more about Stu at his website, and connect with him on Instagram, Facebook, and Twitter.
Instagram Feature Stops
Sunday, May 20th: Instagram: @theliterarybirds
Tuesday, May 22nd: Instagram: @read.write.coffee
Tuesday, May 22nd: Instagram: @novelreality
Wednesday, May 23rd: Instagram: @megabunnyreads
Thursday, May 24th: Instagram: @sweetbookobsession
Friday, May 25th: Instagram: @beccasbookishlife
Saturday, May 26th: Instagram: @girlsinbooks
Review Stops
Tuesday, May 22nd: Instagram: @onceupon_a_bookdream
Wednesday, May 23rd: Instagram: @jenabrownwrites
Thursday, May 31st: The Desert Bibliophile
Friday, June 1st: Instagram: @notthepathtonarnia
Monday, June 4th: Wining Wife
Tuesday, June 5th: From the TBR Pile
Tuesday, June 5th: Thoughts On This 'n That
Wednesday, June 6th: Wall-to-Wall Books
Thursday, June 7th: Instagram: @ladyofthelibrary
Friday, June 8th: Literary Quicksand
Monday, June 11th: Jathan & Heather
Tuesday, June 12th: Instagram: @_literary_dreamer_
Wednesday, June 13th: The Paperback Pilgrim
Friday, June 15th: Openly Bookish
Monday, June 18th: Instagram: @bookishwinterwitch
Friday, June 29th: Bewitched Bookworms